This tutorial for How to Freeze Yellow Squash is simple and effective at preserving those beautiful golden veggies from the garden this summer! 
Over the last 4 years since we moved out to the country, my husband and I have planted a vegetable garden in our backyard. Planting a garden is a true labor of love, but the fruits of the labor always make the effort SO so worth it. If for nothing else, I love summer because of all of the delicious fruits and vegetables that are so abundant during this time of year. One of my very favorite vegetables is summer squash. Two years ago we planted extra squash in our garden so I could make baby food for our daughter. Our squash plants always tend to do very well, and by the end of the summer it usually feels like we have squash growing out of our ears!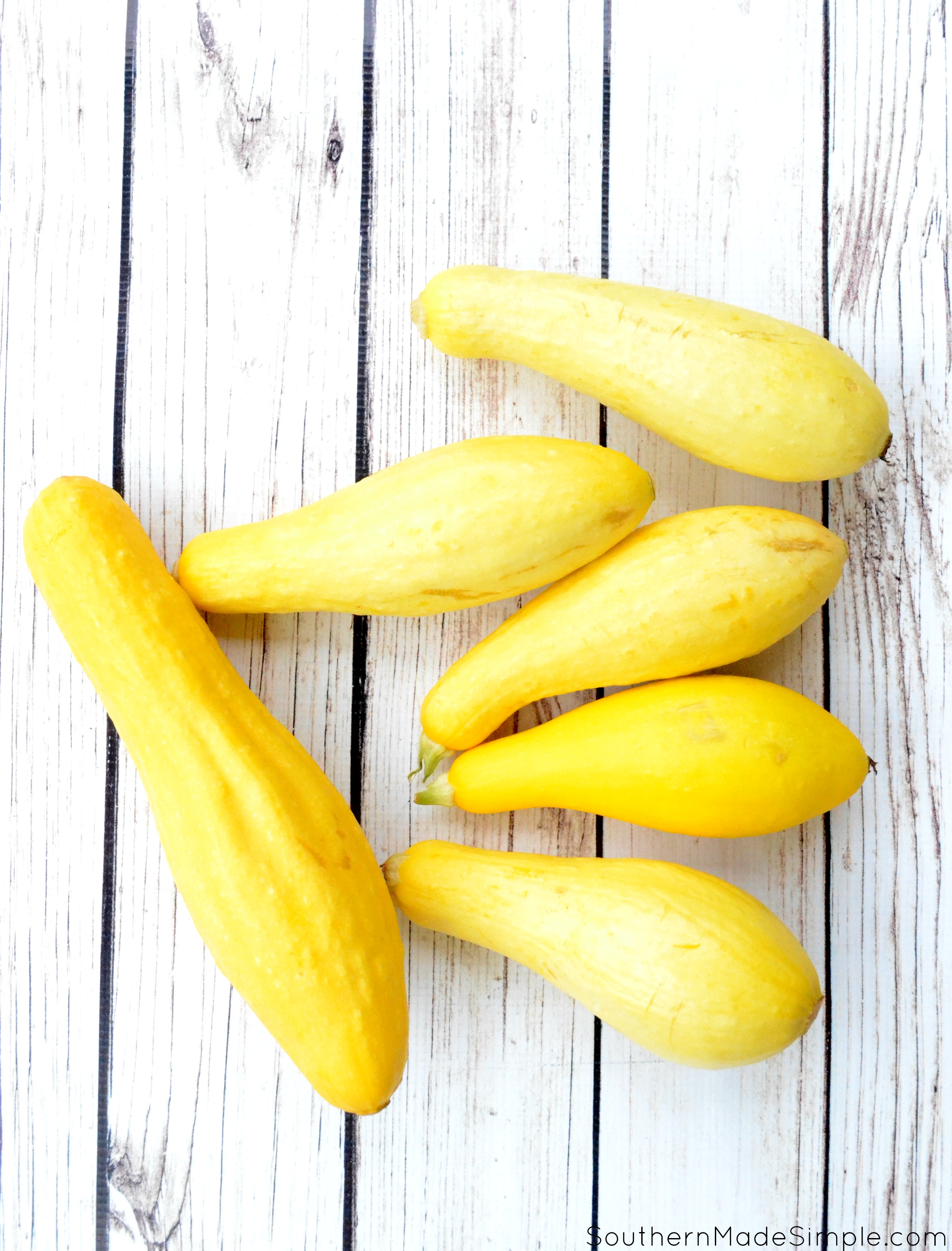 Unfortunately, this year we decided that to skip planting a garden because so much of our focus is being put on our home building project. (Fingers crossed for it's completion in September!) I was pretty sad to come to the decision to not plant, but I knew raising a garden would require a good bit of our time…and I'd be even more sad knowing we planted a bunch of squash plants only to have then wither away. I don't want to be a squash killer!
So imagine my surprise and delight when one of our neighbors, (an elderly gentleman who plants a really large garden every year) showed up at our door with a grocery sack FULL of beautiful yellow summer squash. Oh, my heart was SO so happy! I went straight to work putting up about half of the bunch so I could savor that sweet squash flavor all year long. Freezing fresh squash is a really easy thing to do, so I thought I'd share a little tutorial on How to Freeze Yellow Squash – just in case you were wondering how to do it yourself! 🙂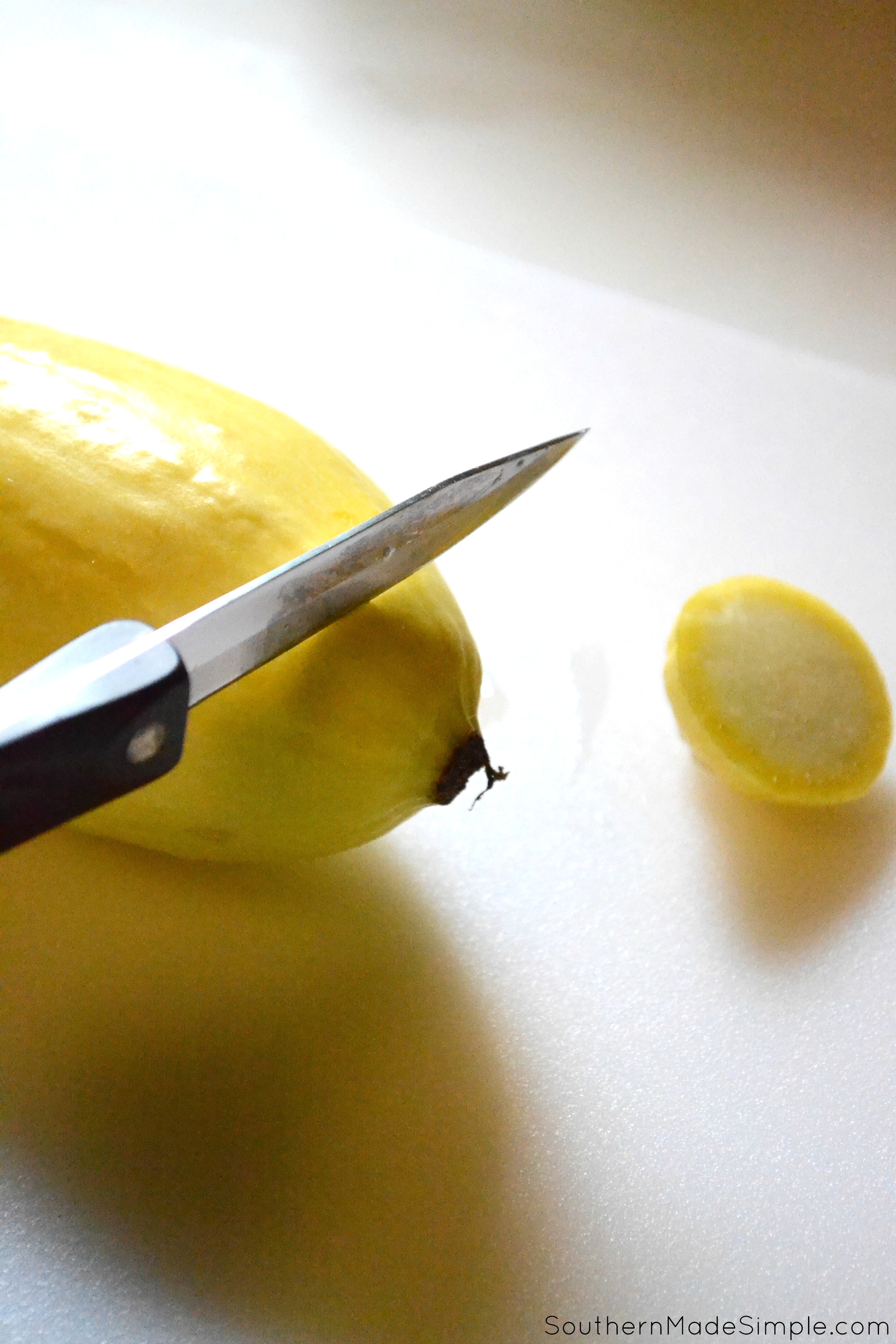 First, thoroughly wash and scrub each squash to remove any dirt that may be lingering on it. Next, remove each end of the squash using a knife.
Carefully slice each squash into slices that are about 1/4 inch thick.

Bring a large pot of water to a rolling boil. Then carefully drop the squash into the pot and blanch for 2-3 minutes max.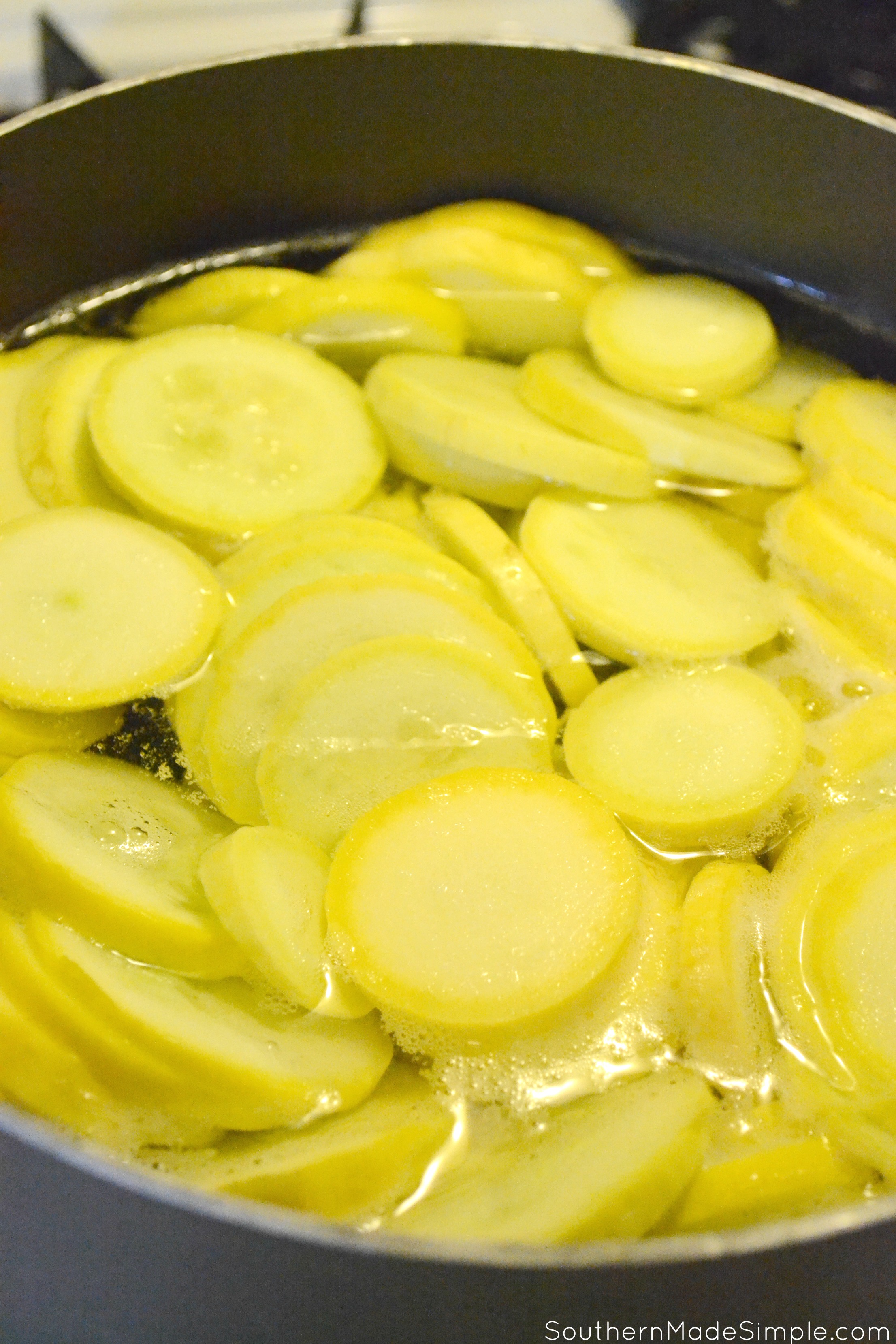 While the squash is in the boiling water, go ahead and prepare your freezer bags to put the squash in to freeze. Don't forget to write the date on your bags!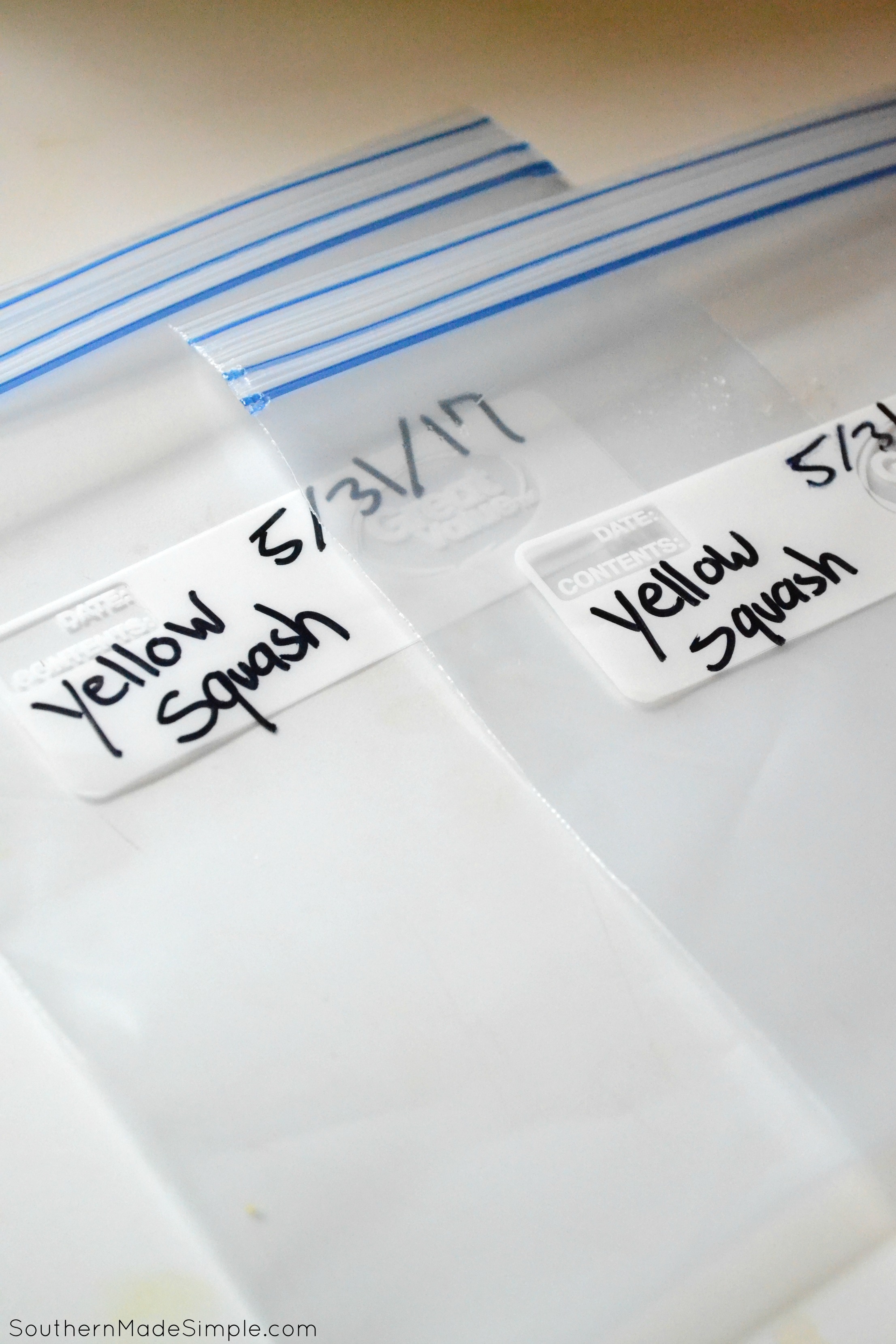 Immediately remove the squash from the stove and drain. Then pour the squash into a bowl of ice water to quickly stop the cooking process.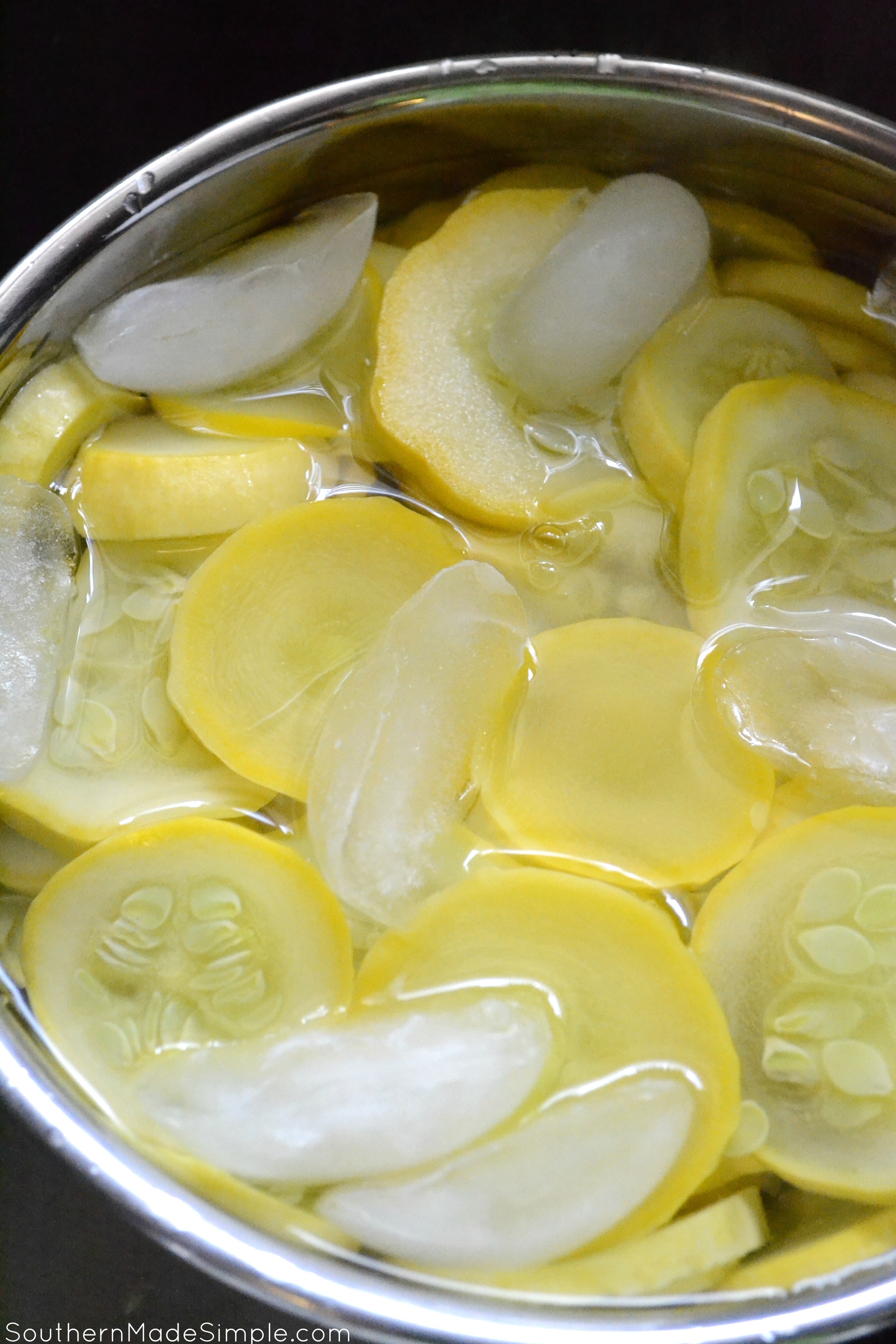 Next, transfer the squash onto a dish towel on the counter to help drain any excess water. You don't want the squash to be really wet and soggy when you bag it!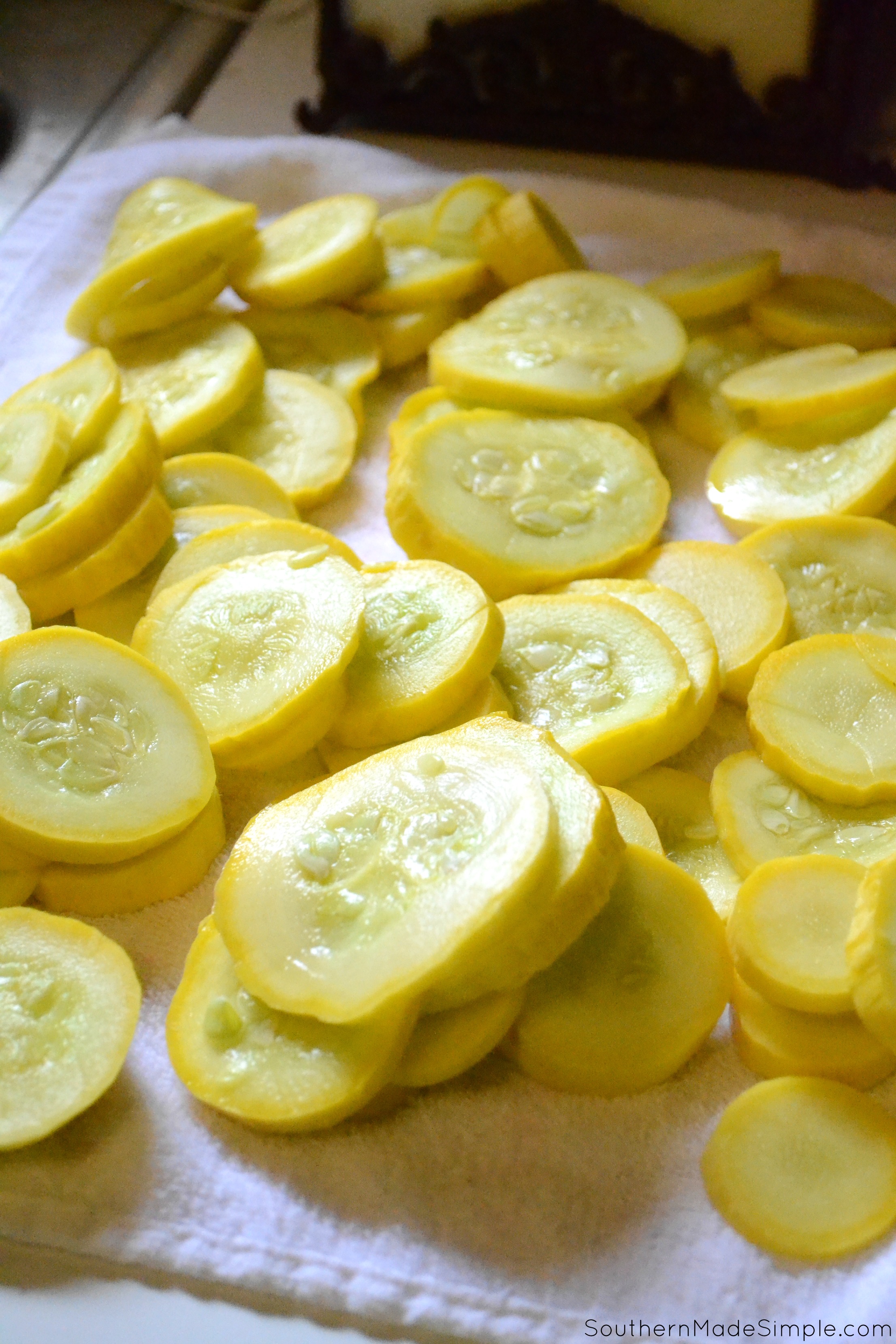 Once the squash has sat on the towel for a little while and most of the water is drained off, go ahead and bag it up!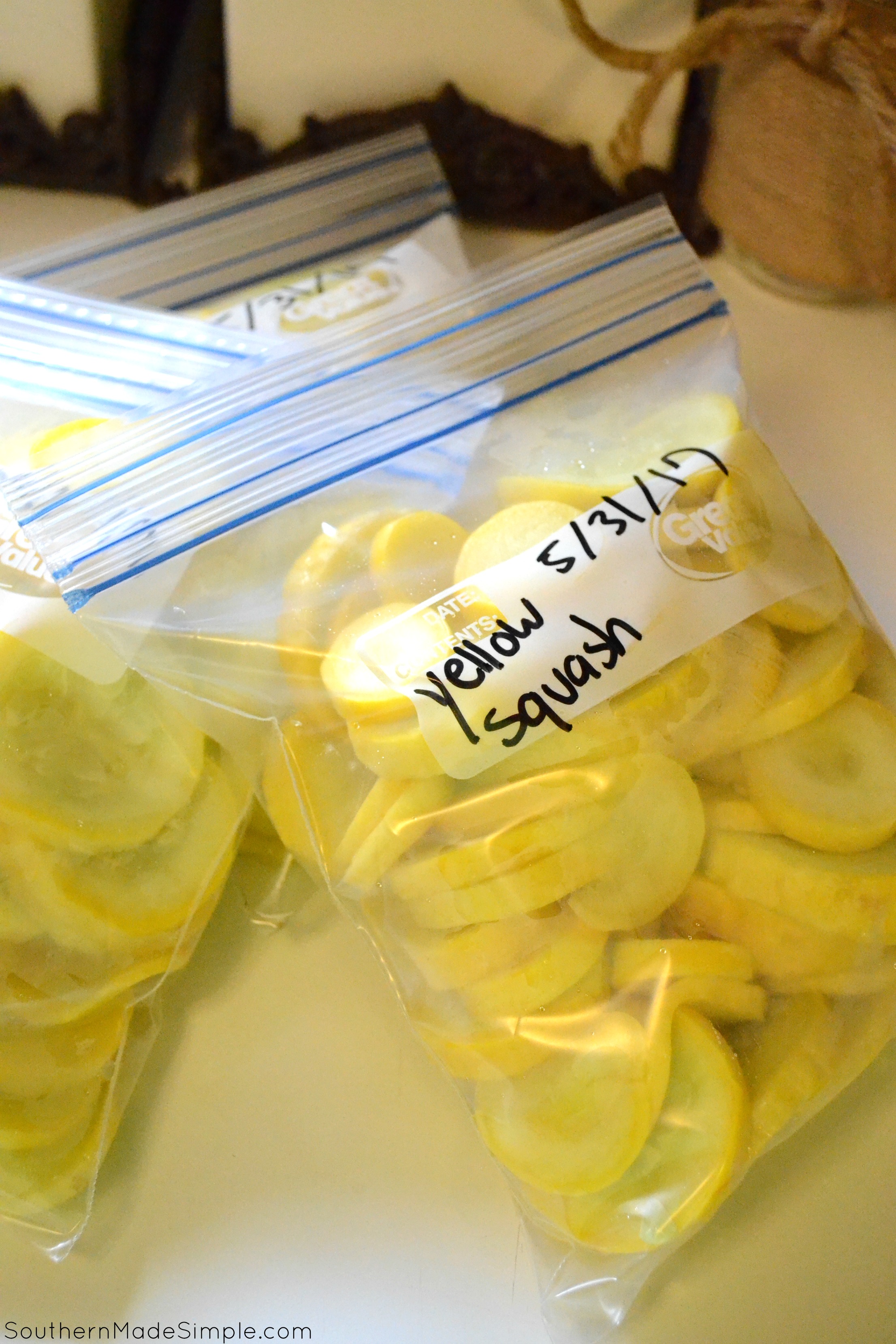 Easy peasy, huh? There's really nothing to it! Blanching the squash helps preserve it a little so you can freeze it and enjoy it throughout the year. From my personal experience, this squash is best when eaten within a year after you've put it up, but no need to throw it out if it's a little bit older than that.
Do you grow a garden during this time of year? What types of veggies do you like to grow? Do you have a favorite summer squash recipe you'd like to share? Drop a comment below and share the love!
Looking for a new recipe to use your summer squash in? Check out my recipe for Lemon Poppy Seed Summer Squash Bread!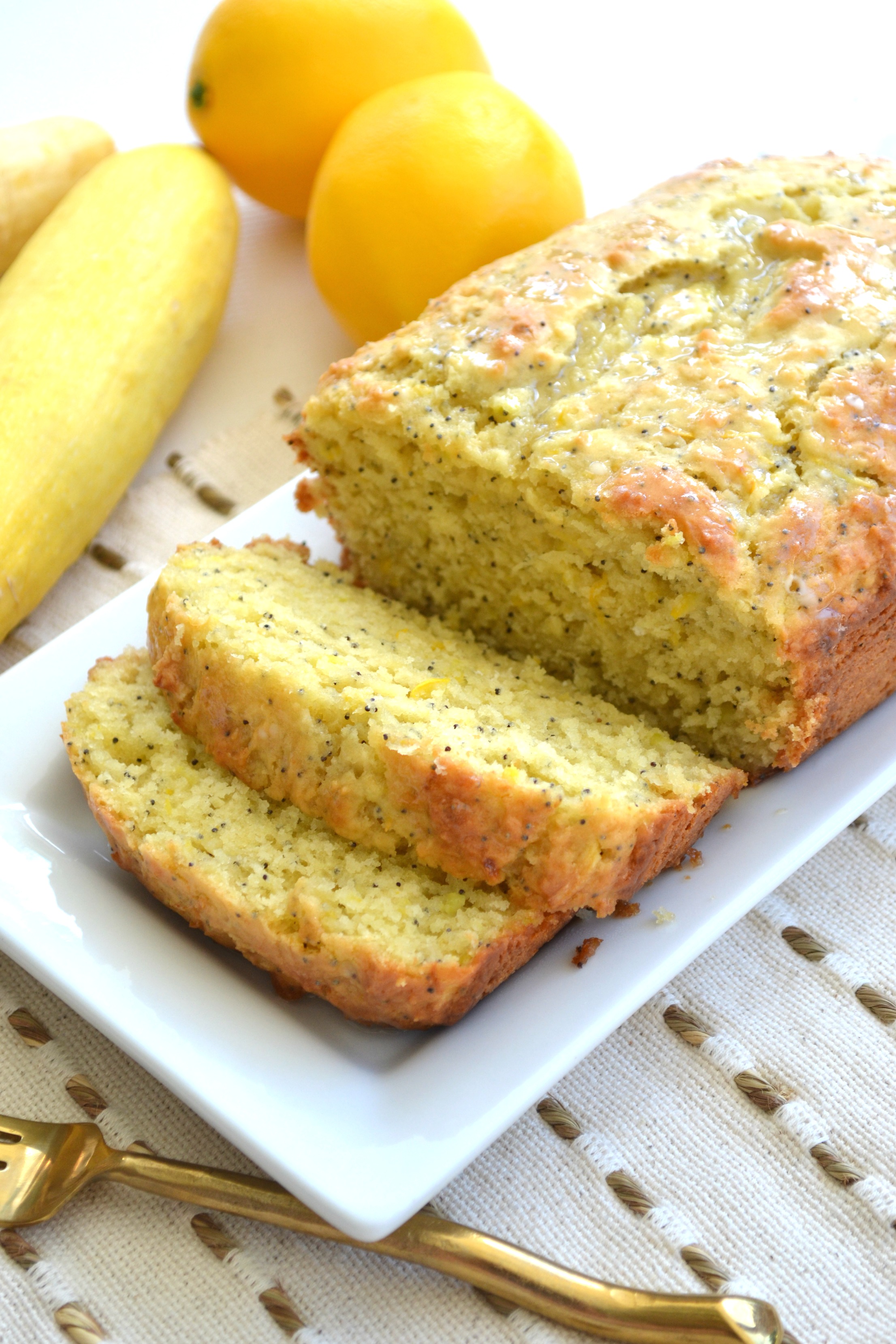 Here's a few other recipes using yellow squash you may love – all right here on Southern Made Simple!
Squash & Onions | Squash Fritters | Sweet Heat Squash Pickles | Yellow Squash Chicken Alfredo | Banana Nut Squash Bread | Squash and Cheddar Hush Puppies
Have a bumper crop of more than just squash? Here are a few other tutorials I've put together how how to put up your produce!