Affiliate links are included throughout this post at absolutely no cost to you. I will earn a very small commission off of purchases made through these links to help keep this website up and running. I absolutely love putting together and sharing my favorite VBS finds with you every year, and it is my hope and prayer that Destination Dig will be the best VBS yet! Enjoy these Destination Dig VBS Snack Ideas!
Click here to jump straight to my Amazon Destination Dig VBS storefront! 
It's no secret that 2020 was the rockiest year many of us have experienced in our lifetime. The fast spread of COVID-19 cancelled VBS all across the globe and forced many church doors to close all together. Leaders were left scrambling trying to find a way to safely rework VBS into a virtual or paper format to get the gospel out to children in their communities, and unfortunately so many of us were unable to have VBS at all. I have to say, I never thought I'd see a day when VBS at my own church didn't happen, and though these times we're living in are full of turmoil and frustrations, I am so glad that we serve a mighty God who is bigger than all of this that we are experiencing here on Earth.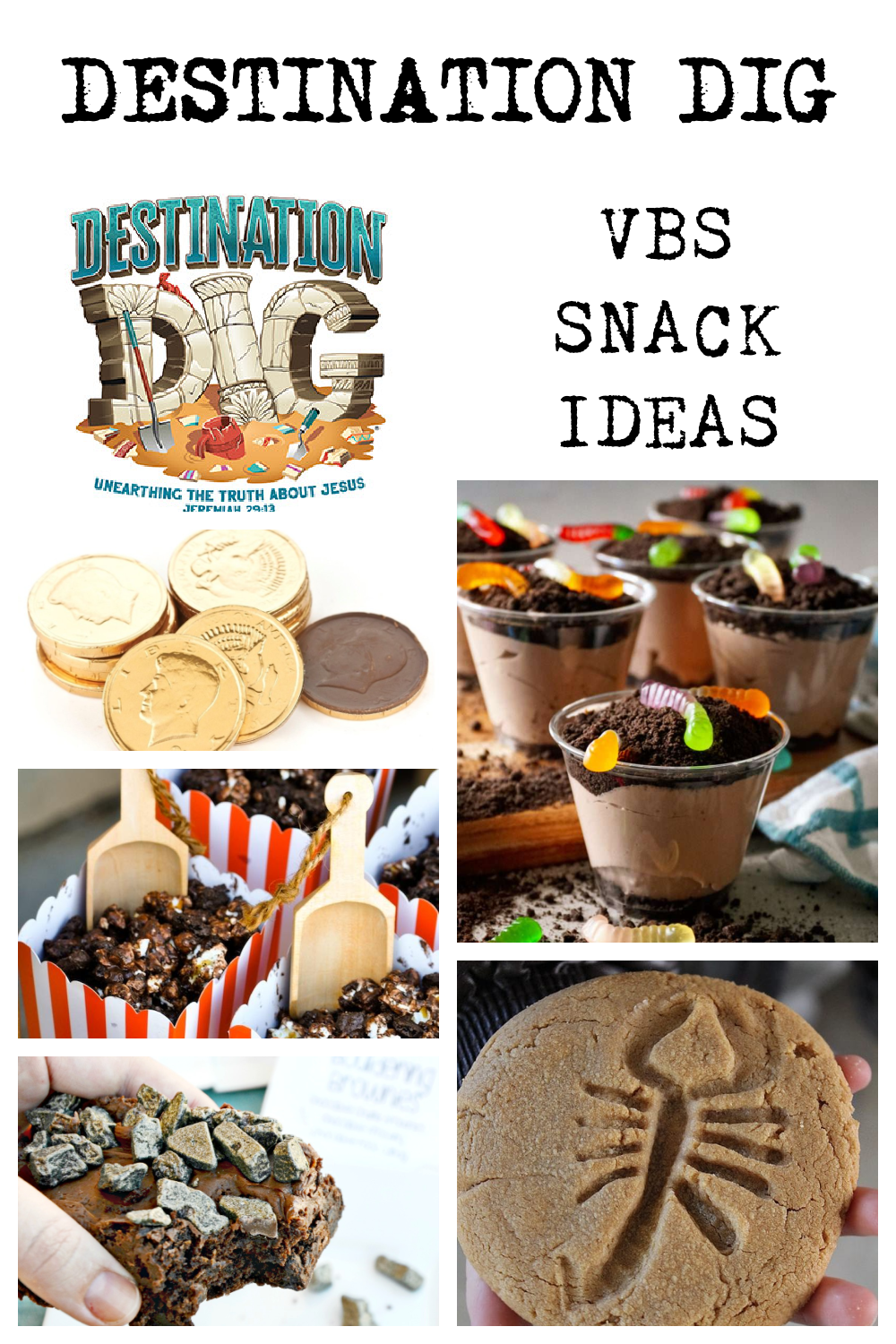 While I don't believe that VBS 2021 will look "normal" compared to other years, I am hopeful that we will be able to safely congregate with our church families and children in the community to help kids really "dig" into the truths of Jesus as they discover and unearth artifacts that point the world to the Savior of the world, Jesus Christ. Check out Lifeway's teaser video below to catch a glimpse at what the theme will entail! 
Theme Verse:
You will seek me and find me when you search for me with all of your heart. Jeremiah 29:13
VBS Motto:
 Seek Truth! Find Jesus!
I've already put together a post featuring a few ideas for Destination DIG VBS Decor ideas and Craft ideas, which you can find below by clicking directly on the image!
Scoping out Destination Dig VBS Snack Ideas was a bit trickier than other VBS themes in the past. Destination Dig centers around archaeological excavation sites in present day Israel. Through this theme, kids will be digging up truths about Jesus that prove Biblical events are not just stories, but are true and factual events that happened here on Earth. When you do a quick search for this type of theme on Amazon, it becomes pretty evident that archaeological-themed birthday parties and events aren't something that happens very often, so finding supplies and foods to match the theme this year may require a little imagination and elbow grease. 
When mapping out your snack stations, channel your inner Indiana Jones and brainstorm scenes with ancient ruins, broken pottery, wooden crates and barrels, sandy excavation sites, canteens, burlap, tents and more! Here's a few finds that sparked the most inspiration for me. As the months go on, I'll be adding more I come across to help you prepare for a wonderful VBS in 2021!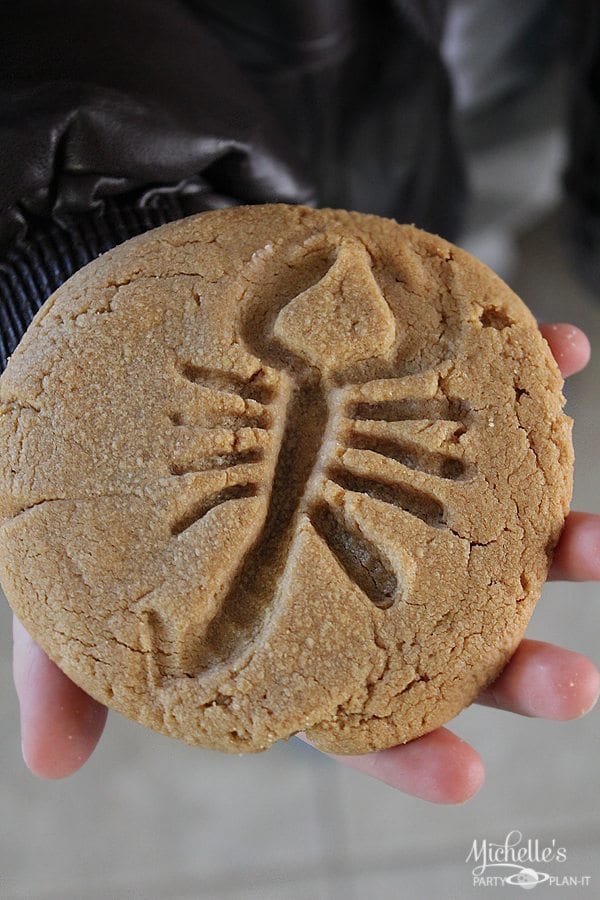 Fossil Cookies – Michelle's Party Plan It (Recipe from Martha Stewart)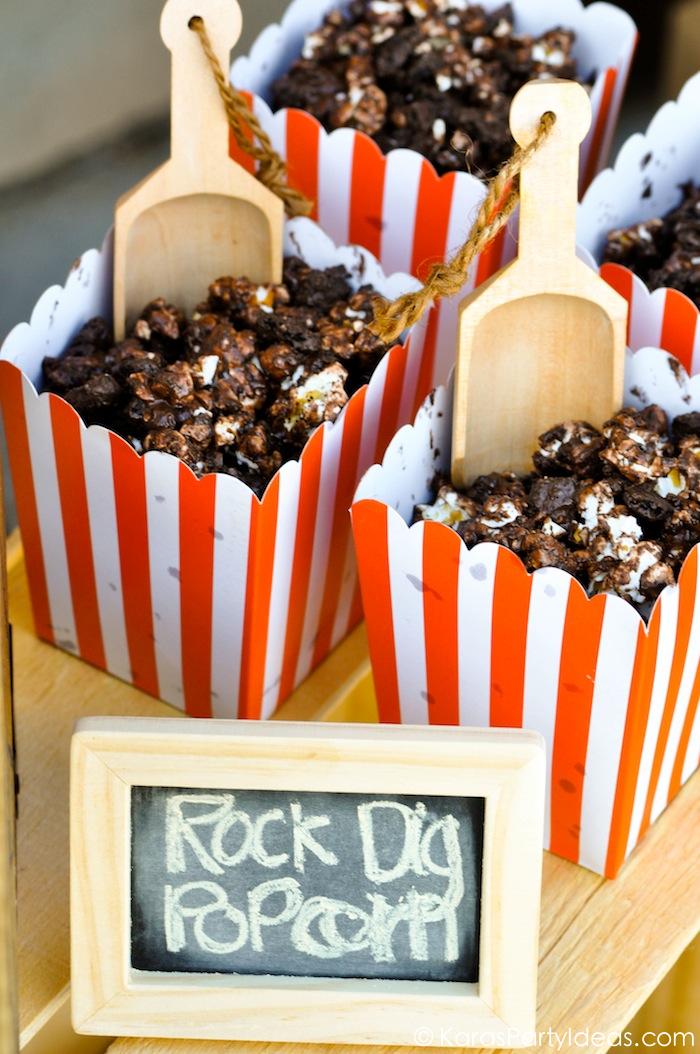 Rock Dig Popcorn – Kara's Party Ideas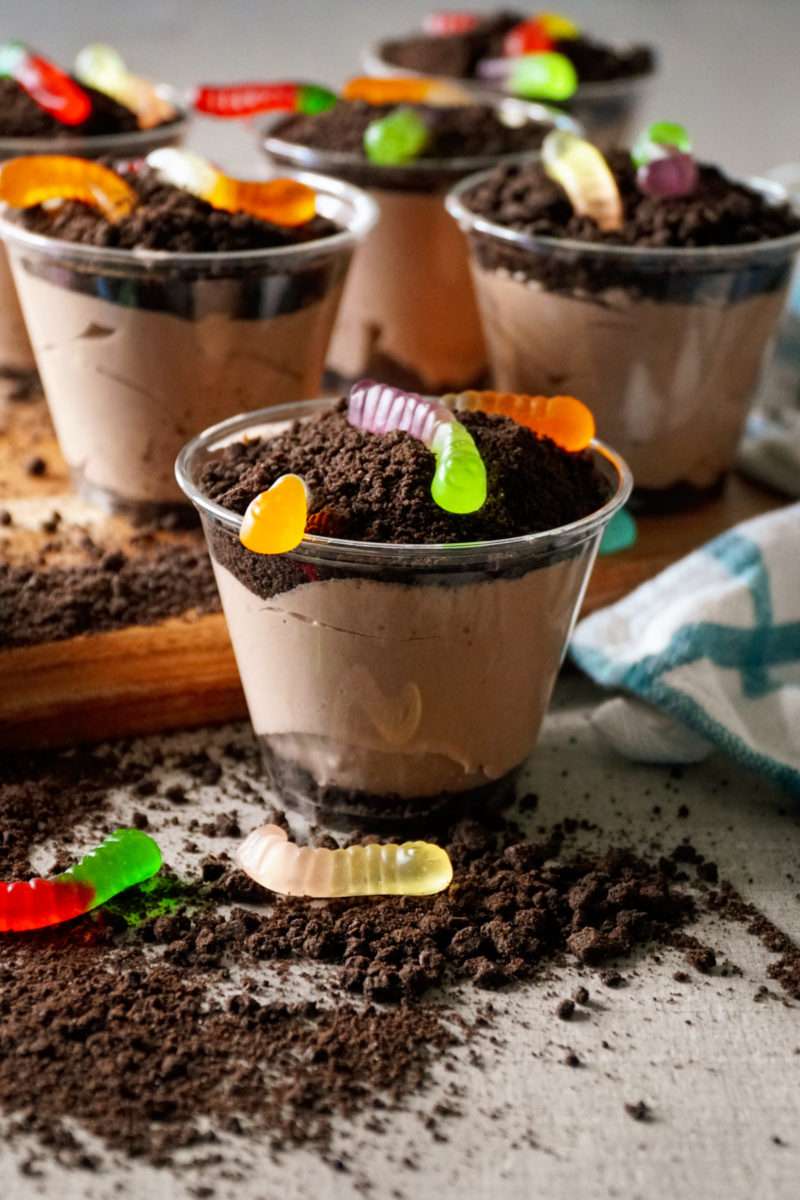 Dirt Cups – Modern Meal Makeover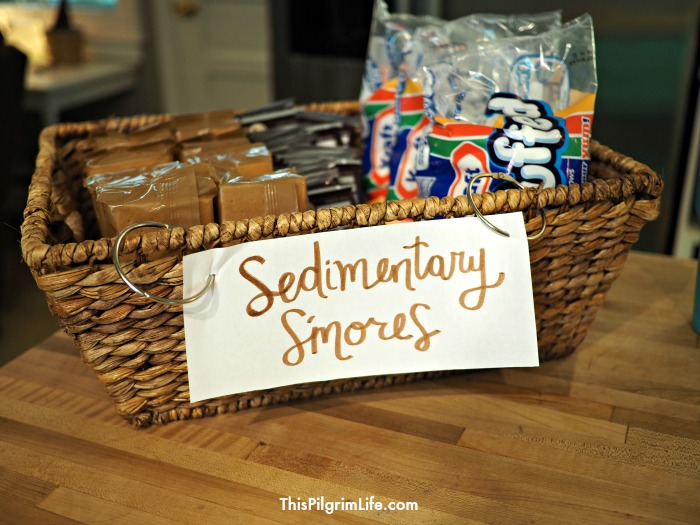 Sedimentary Smores – This Pilgrim Life
Edible Cookies N' Cream Fudge Rocks – Hungry Happenings
Bouldering Brownies – Brie Brie Blooms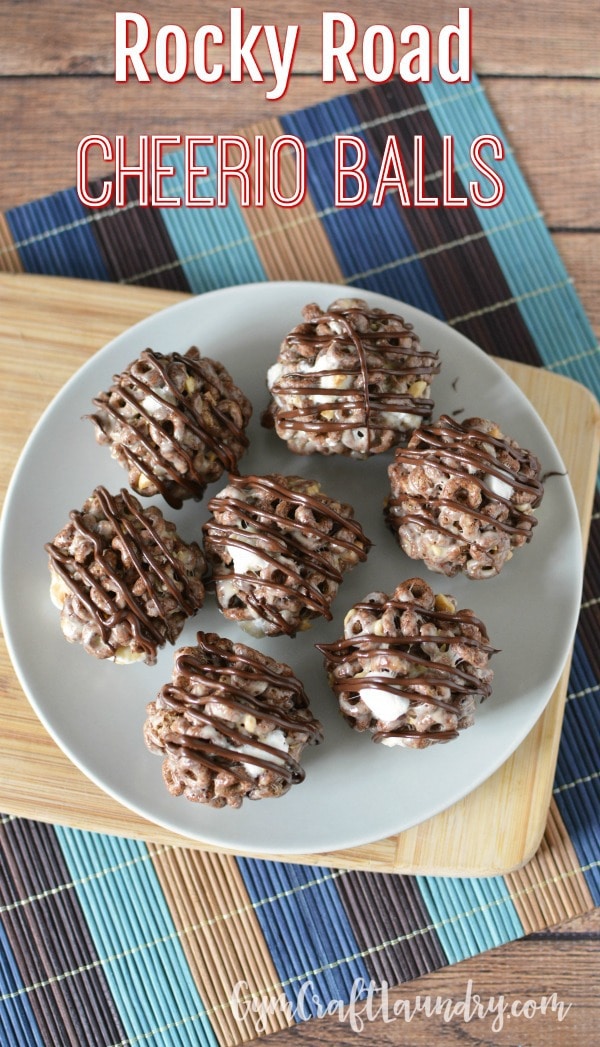 Rocky Road Cheerio Balls – Gym Craft Laundry
Mineral Water (Use Blue Kool-Aid or Hawaiian Punch!) – Kara's Party Ideas
Chocolate Rock Candy Nuggets – Amazon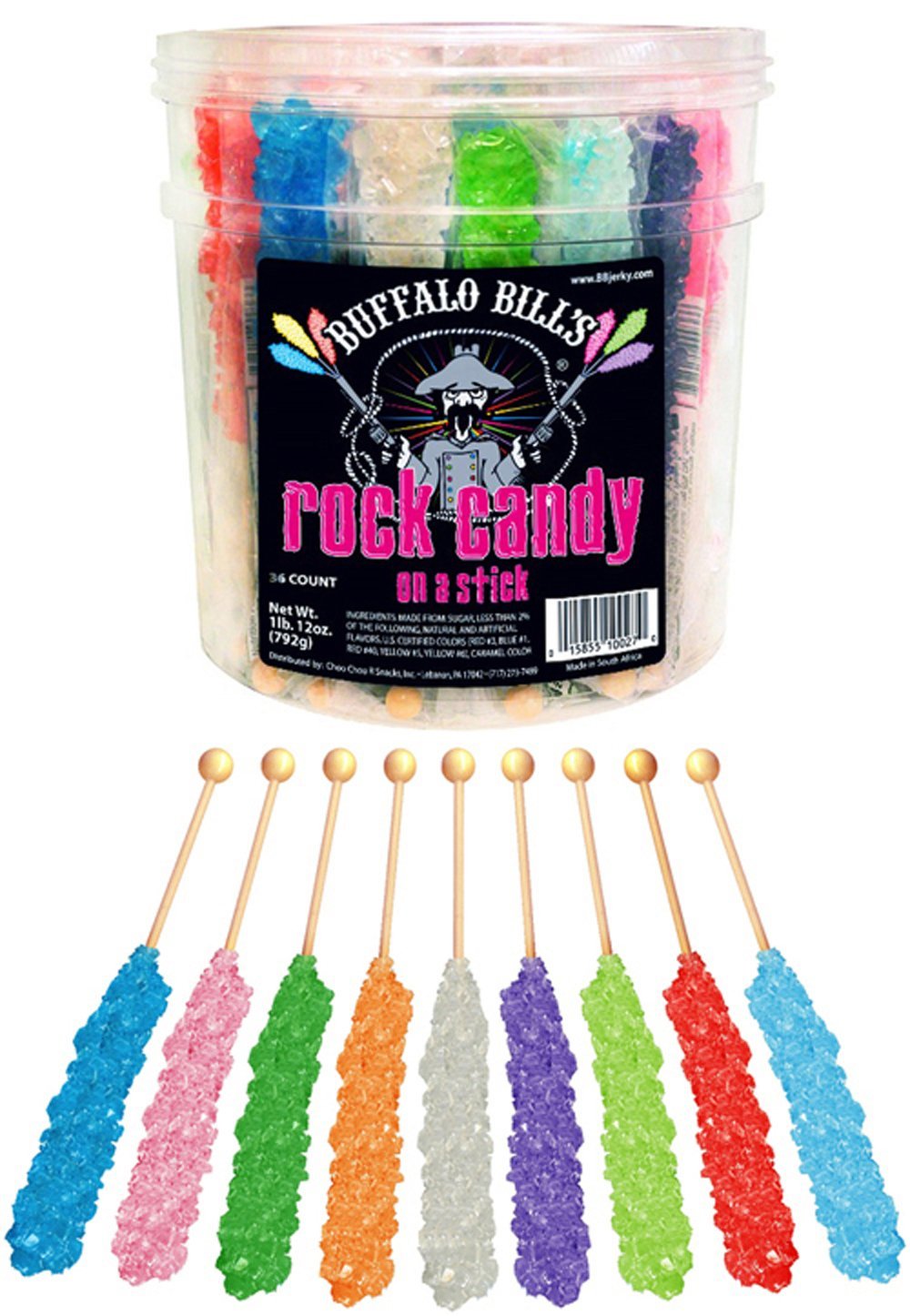 36 Pack Hard Rock Candy – Amazon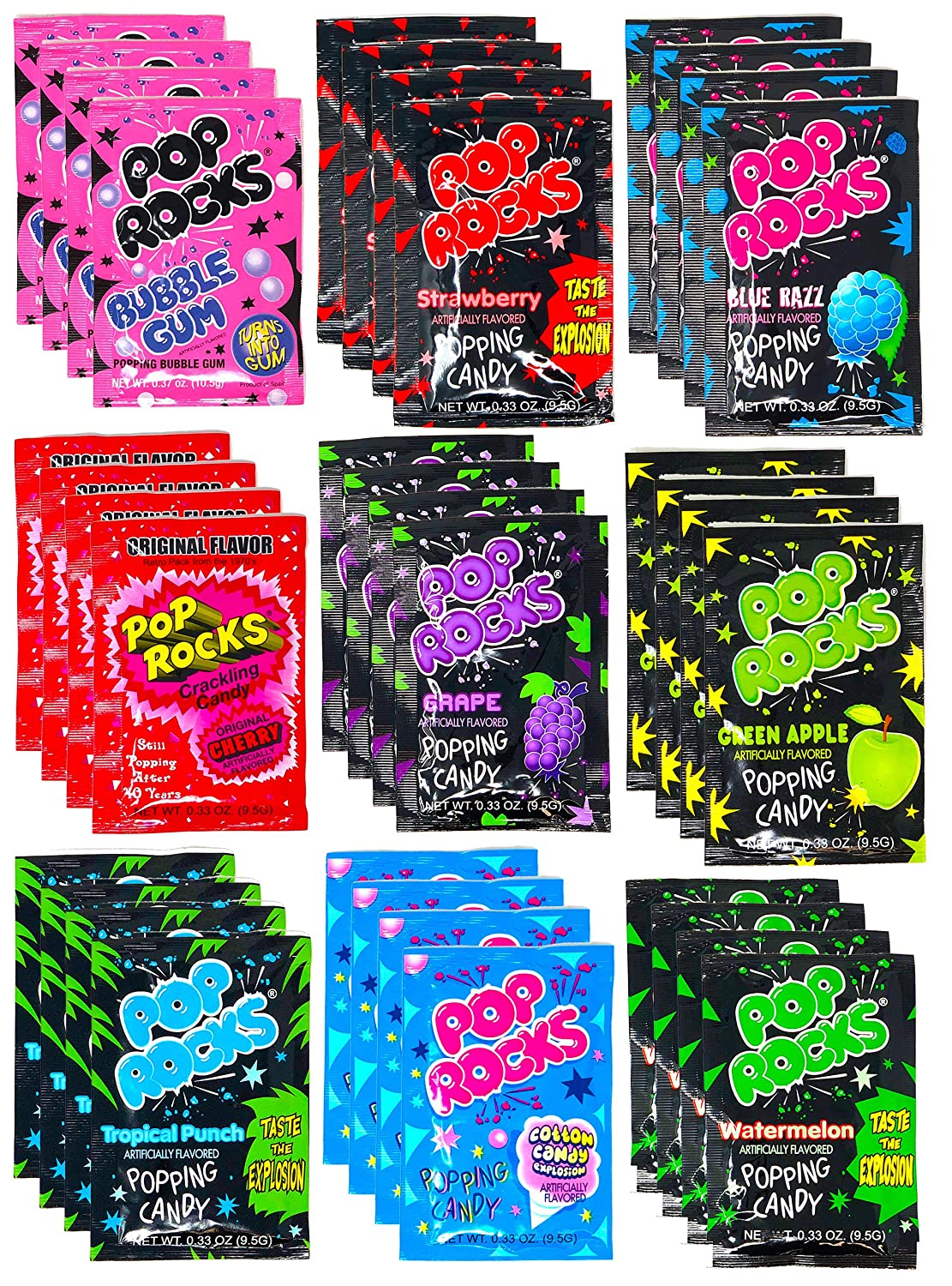 Variety Pack Pop Rocks Candy – Amazon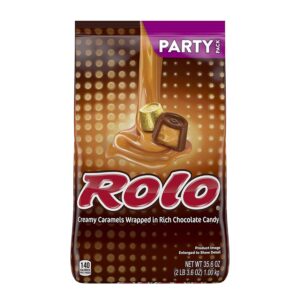 Party Size Pack of Rolos (use as gold nuggets) – Amazon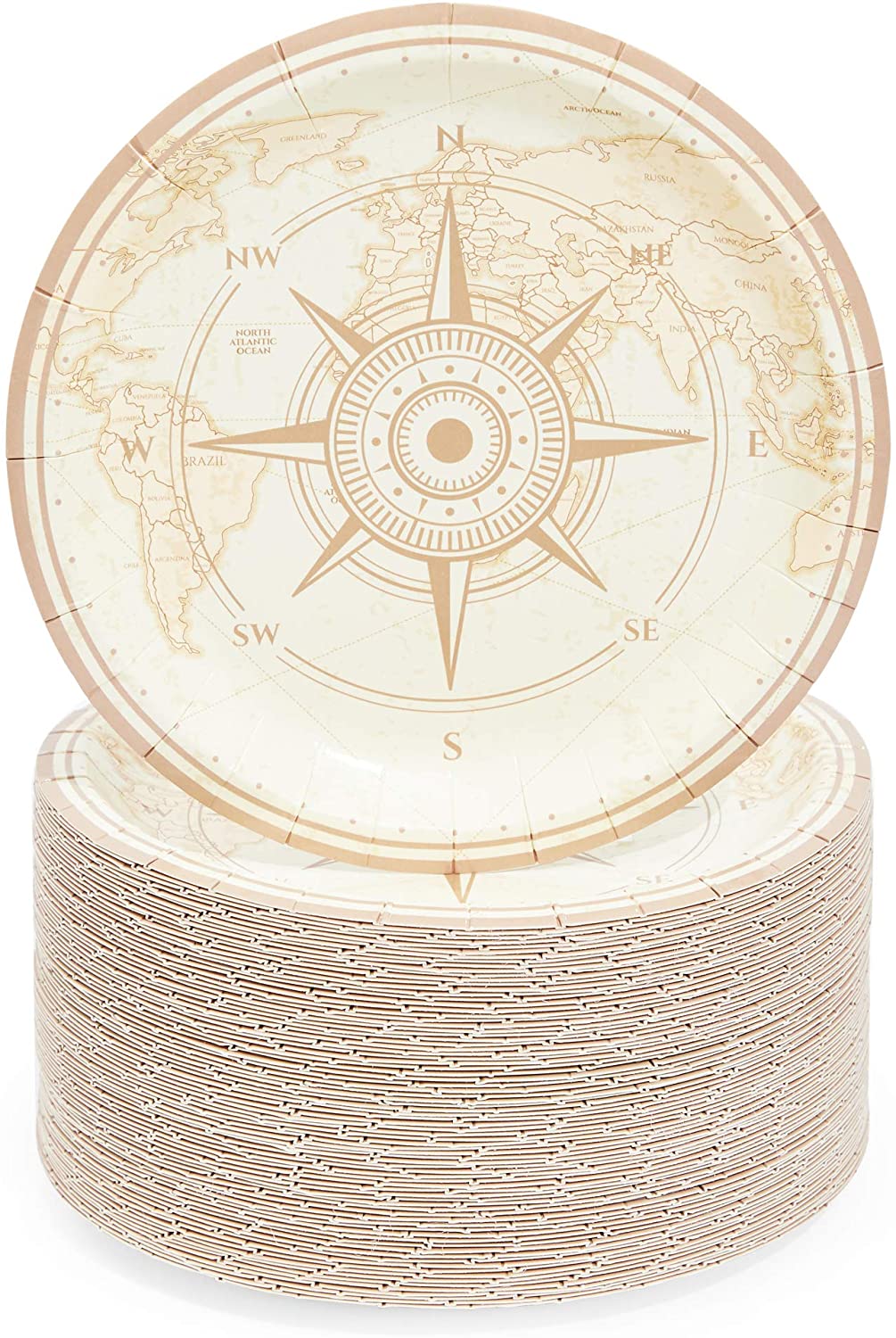 Adventure Themed Party Plates – Amazon
3 Pack Adventure Themed Plastic Table Coverings – Amazon

Palm Leaf Serving Trays – Oriental Trading
Plastic Shovel Cupcake Toppers – Amazon
20 Pc Chalkboard Slates (Use to label food options) – Amazon
Please don't forget your mask! Let's make sure we're doing our part to slow the spread for our children!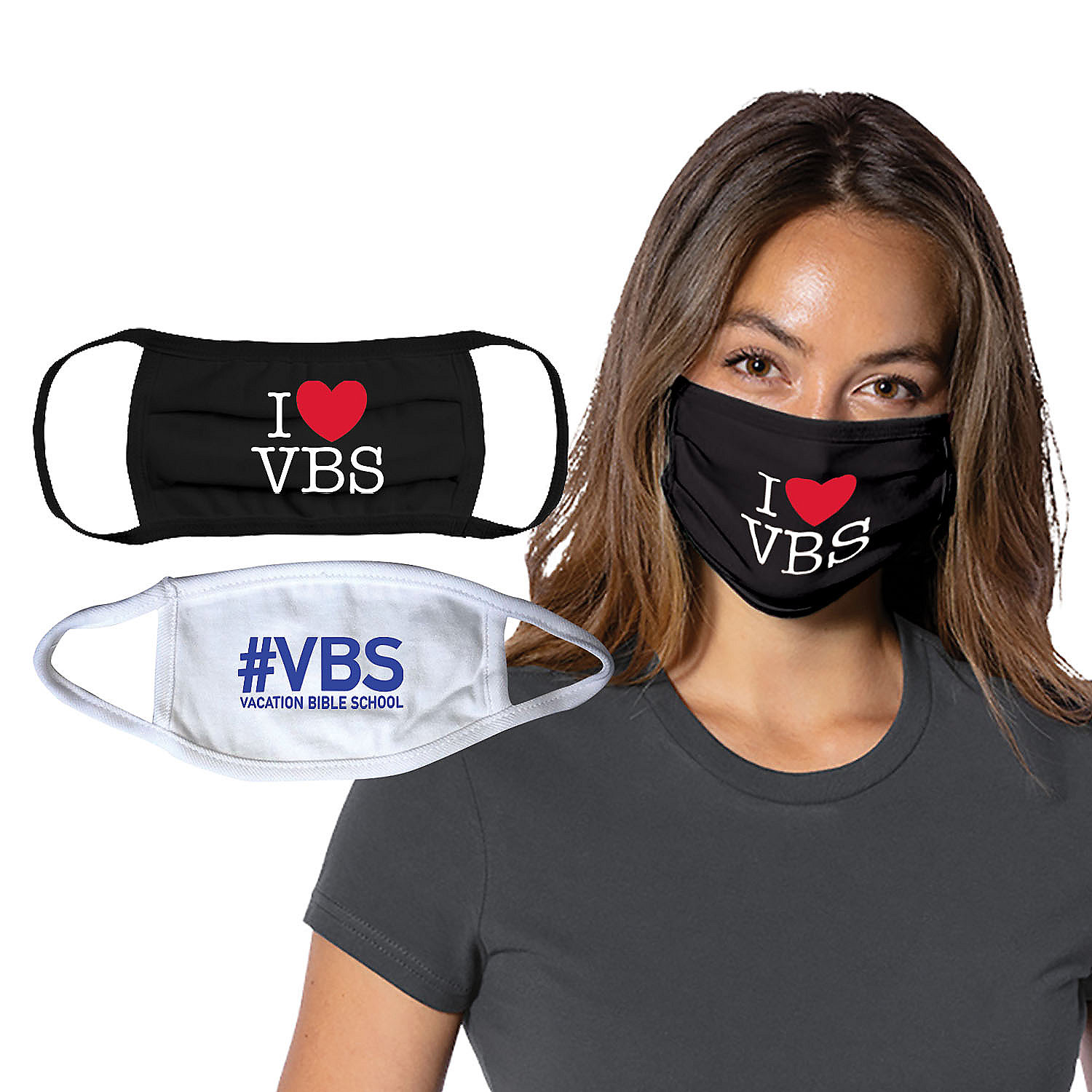 2 Pack Adult Size VBS Face Coverings – Oriental Trading
PLEASE PASS ON THE VBS LOVE:
After your VBS has come to an end, please reach out to a fellow church in your area to see if they could use any of your leftover VBS supplies. Many churches (often small congregations) elect to not have a VBS each year because funding is too tight. Just think about all of the additional children that could be presented with the gospel because donated items made VBS at a church possible!
Will your church or your children be participating in Lifeway's Destination Dig? Do you have other fun snack ideas you'd like to share with us, or perhaps some great ideas on how to make VBS a reality this year in a time that seems so uncertain? Leave a comment below and share the VBS love!