As sad as it is to admit it, VBS 2016 has officially come to a close!  One of the most popular VBS themes for 2016 was "Submerged" by Lifeway, where kids learned all about submerging themselves in God's word and finding that Jesus doesn't just see what's on the outside of people, but instead He sees what's deep down in the inside of people and loves us no matter what.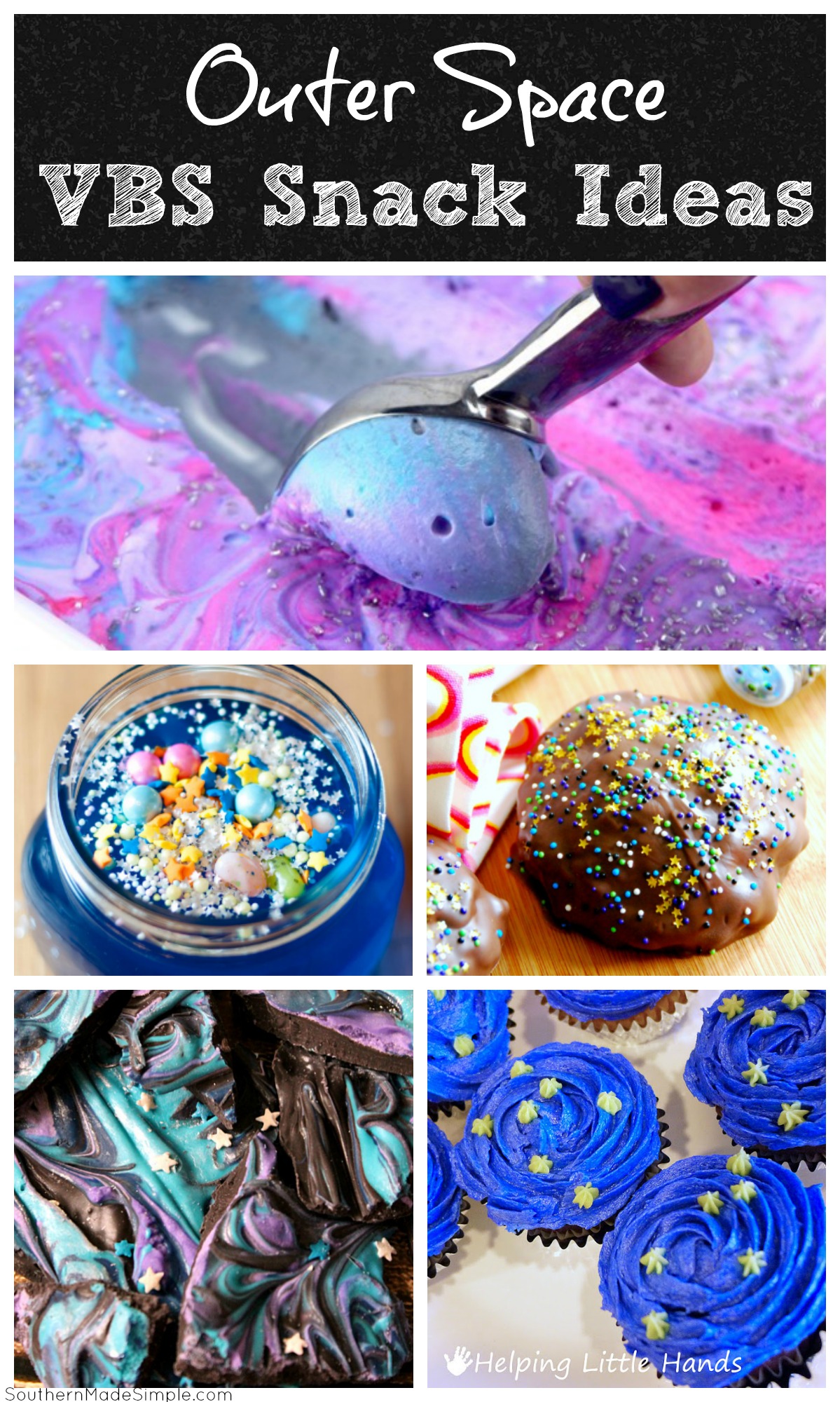 Lifeway has released their theme for 2017 it is absolutely out of this world! Galactic Starveyors is a super fun series where kids will discover the marvels painted in the sky by the Creator. Most importantly, they'll learn that God is the maker of the entire universe and everything within it, even the things that can't be seen with a telescope! And while seeing all of the giant stars and planets in the sky may make all of us feel really small, God loves each and every one of us individually and wants a personal relationship with us. Isn't that amazing!? This VBS is really going to be a blast!
If you're going to be helping out in the kitchen this year, here's a collection of 11 different star-tastic snack ideas that the little starveyors are sure to love! (Looking for craft ideas to go with the theme? You can find my favorite space worthy craft ideas here!)
Galaxy Cookies – Talk about delicious! These sweet little sugar cookies will make all of the Starveyors scrambling for more! Kids Activities Blog has the recipe up for you to check out, and while you're there, take a look at all of the other super cool craft and recipe ideas for kids!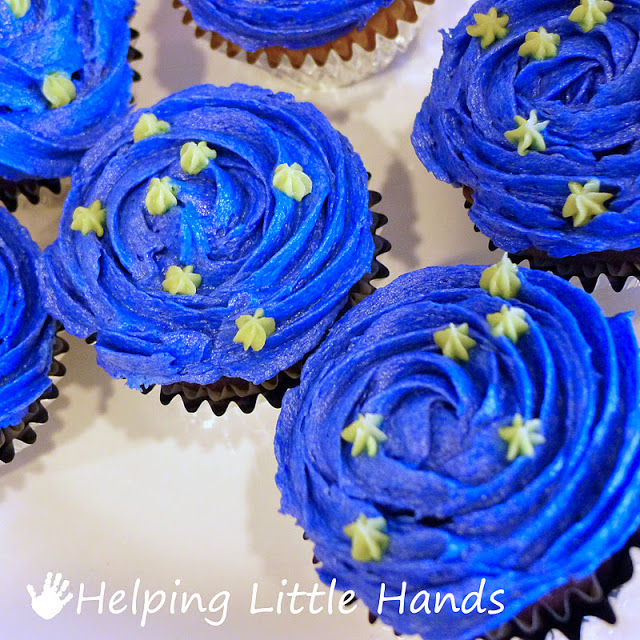 Constellation Cupcakes – In addition to learning all about God – the creator of the stars, VBS goers will have a blast eating these constellation cupcakes! Pieces By Polly gives you a step by step tutorial on how to make these stellar little cupcakes, so hop on over and take a look!
Galaxy Bark – This delicious chocolaty "galaxy bark" is almost too pretty to eat! The swirls of colors make it look absolutely mesmerizing, too! Life With The Crust Cut Off is sharing all about how to make this galactic goodness, so head on over and take a look!
Galaxy Donuts – Aren't these beauties absolutely stunning? And who doesn't love a tasty donut?! Click the image above to go directly to the original recipe on Instagram, or head on over to Food.Mic to see how they put their own simple twist on it!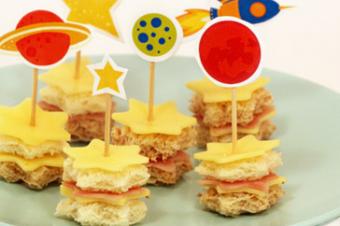 Mini Star Sandwiches – I really love this idea because it's a break from the sugary sweets. Using a star cookie cutter, cut out slices of cheese, bread and sandwich meat and make your own little outer space finger sandwiches! For more ideas, visit  Nana Cake!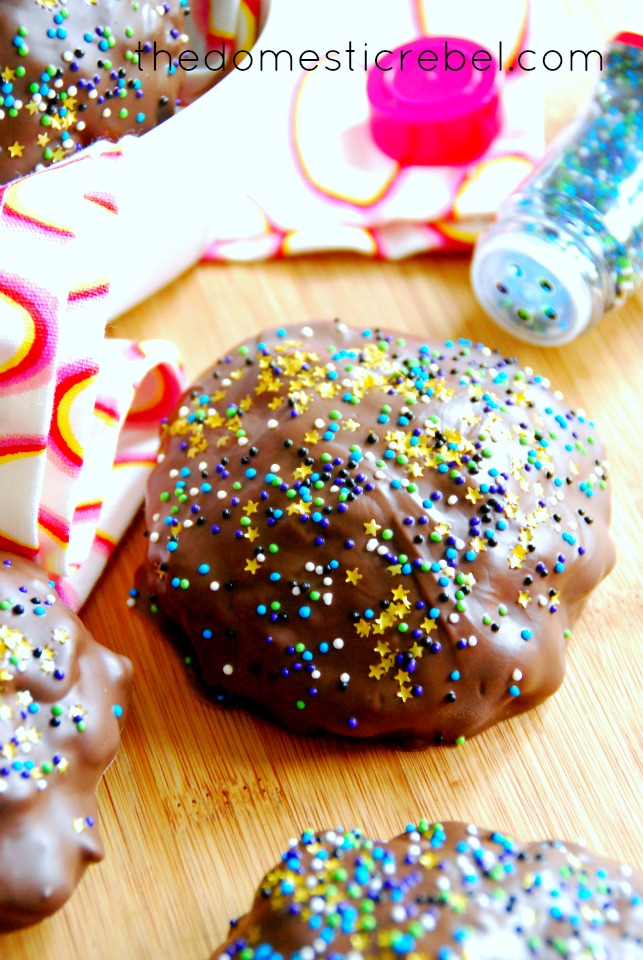 Galactic Crunch – Chocolate covered rice krispy treats? Uh, YES please!  These are really simple to make, and kids are sure to love them! Have you ever had a Little Debbie Star Crunch cake? These are a copy cat version! Find out how to make these bits of deliciousness over at The Domestic Rebel!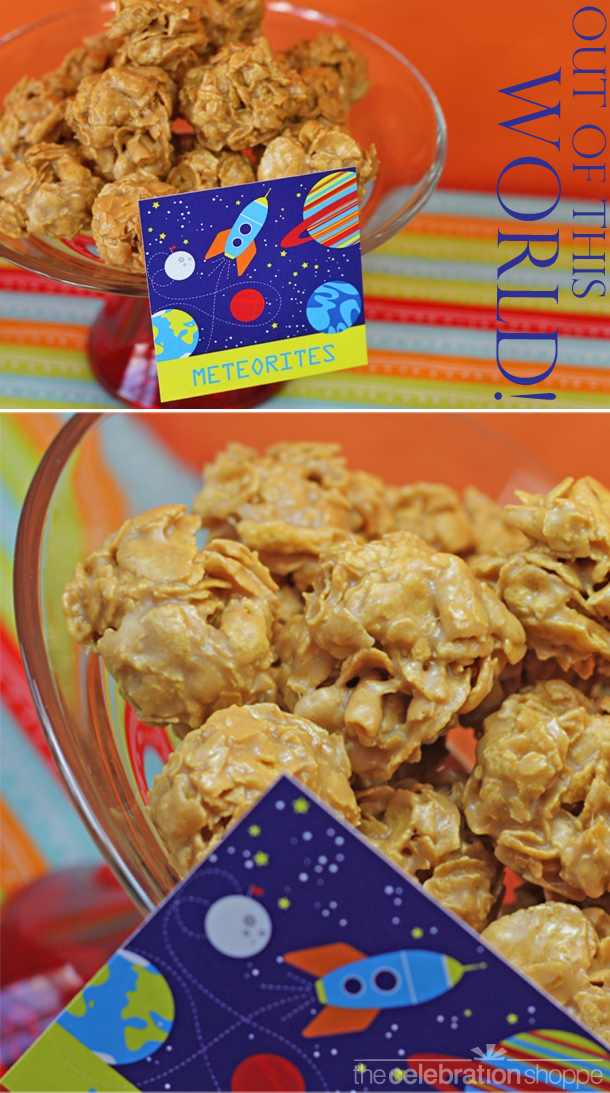 Meteorite Candy – Oh the sweet, crunchy goodness! These little meteorite bites combine cornflakes, peanut butter, syrup, and lots of other sweetness! Find out how you can whip up your own batch over at The Celebration Shoppe!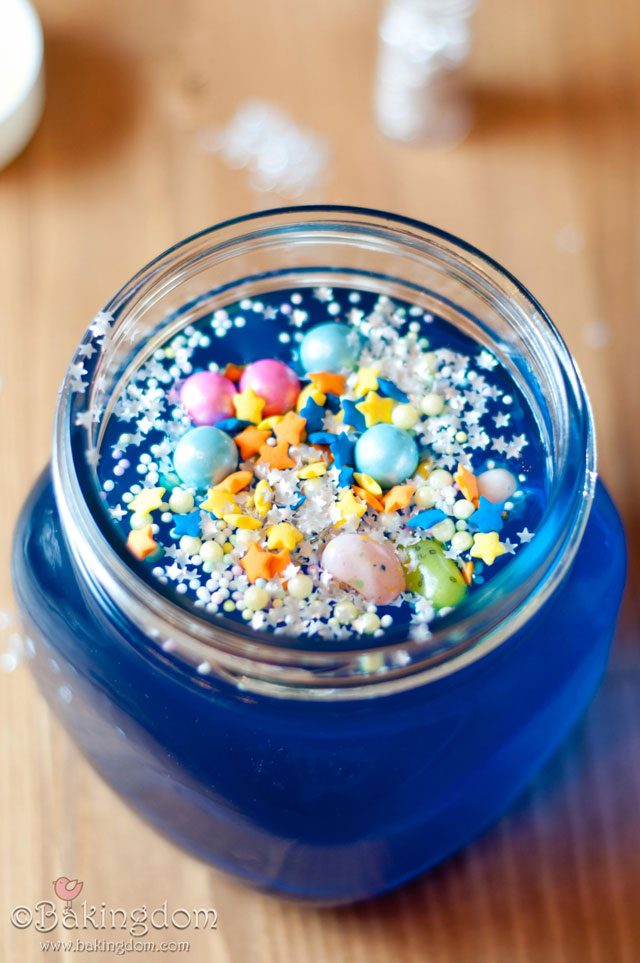 Galaxy Jello – C'mon now y'all. Is it even VBS without the jello? Jello has always been a staple VBS snack ever since I can remember! And how spectacular is this galaxy themed jello?! It's almost too pretty to eat! Find out more at Baking Dom!
Rocket Hot Dogs – Don't these rocket dogs look absolutely delicious! I want one right now! Instead of patriotic cupcake liners, you can use silver aluminum ones to make it more space-like! Get the skinny on how to make these dogs at They Are Crafty!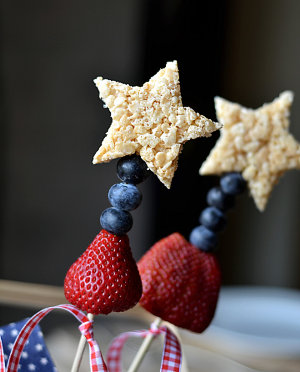 Star Fruit Kabobs – How cute would a little display of these fruit kabobs be for the little starveyors coming in for a treat? Kids love rice krispy treats and fruit, so this snack will be a hit for sure! Here's a star shaped cookie cutter to help you get started! Read more about this snack idea at 5 minutes for Mom!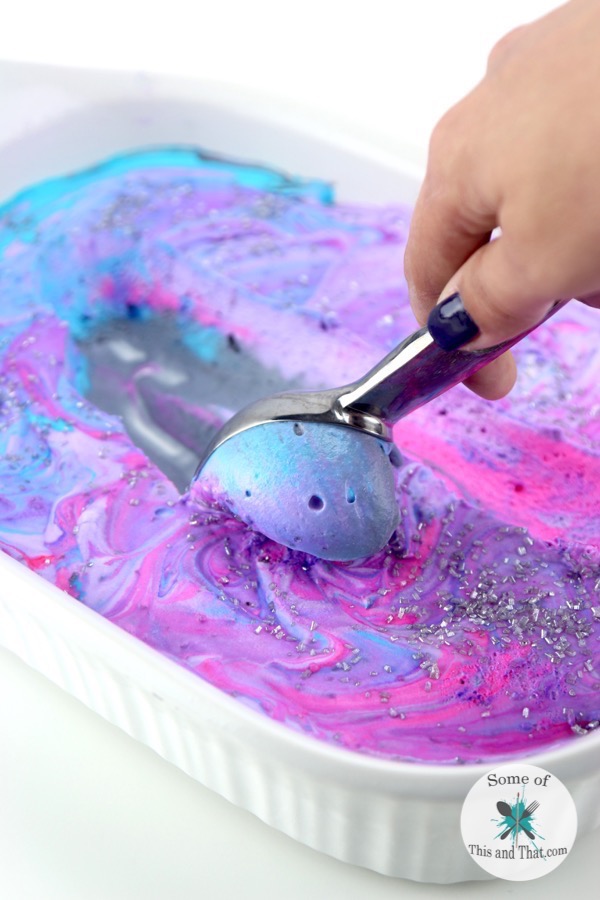 Galaxy Ice Cream – I can't think of anything more refreshing after a long day of playing and learning about God than to dig in to a big beautiful bowl of homemade galaxy ice cream! Get the scoop on how to make this super sweet treat over at Some of This and That!
For more ideas on snack ideas for your outer space themed gathering, check out these 2 fantastic blogs! Each one threw a very unique party with tons of snack-tastic ideas!
Blast Off! Outer Space Party Ideas  -This party features lots of really fun and simple snack options, such as Star Crunch, Moon Pies, Saturn's Rings (Powdered Donuts,) rock candy and more! Read more at Catch My Party!
Outta This World Birthday Party – This amazing mom blogger went ALL out with her kid's birthday party! She shares lots of crazy cute snack ideas, such as Space Spuds (potato chips,) galactic grapes, DIY Crater Crunch (snack mix,) rocket fuel drinks and so much more! Read more at Ruby in the Rough!
If you're looking for a few quick and easy ideas, these are a few ideas you might like to share with the kids! (Affiliate Links Included)