Affiliate links are included throughout this post at absolutely no cost to you. Your support through clicking and purchasing items on this page helps me continue to keep great content and VBS posts coming!
Earlier this month, Lifeway announced in a live video broadcast on Facebook the BRAND NEW theme for Vacation Bible School 2018. Are you ready for it? Grab those foam fingers and megaphones, because you're going to want to holler and cheer as kids will be gearing up for life's big game in: Game On!
VBS has been a huge part of my life ever since I was a small child. I've always loved the song, dance, games, worship, and every other aspect of Vacation Bible School, and especially all the yummy snacks the helpers would serve! To help you start brainstorming a few ideas for Game On! next year, here are a few fun and creative snack ideas that I think will go perfectly with the theme! They're all put together by some pretty amazing and talented bloggers, so be sure to visit each one and drop a comment letting them know you'll be using their craft idea to spread the Good News at VBS next year! ?
I've already put together a few posts pertaining to decor and craft ideas, which you can find linked here: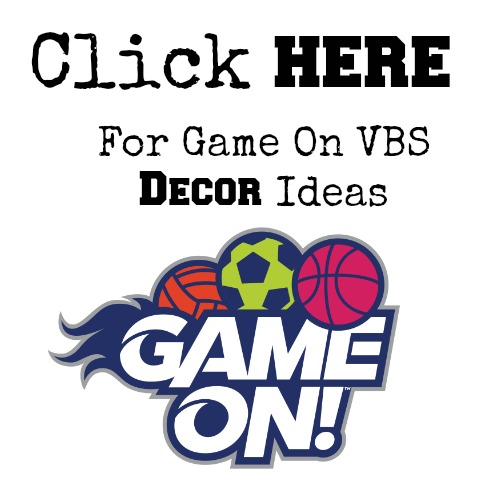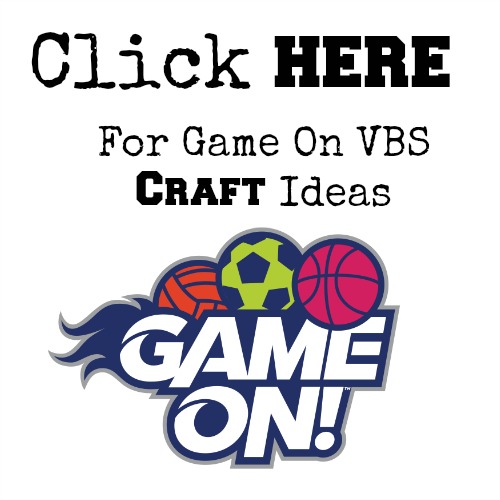 PS: Scroll down to the very bottom to catch Lifeway's VBS 2019 Theme release! 😉
Football Pudding Cups – Kid Friendly Things To Do
Easy Football Brownies – The Simple Parent
Football Cake Pops – Home is Where the Boat Is
Football Snack Sacks – Simply Kierste
Football Ice Cream Sandwiches – The Celebration Shoppe
Football Popcorn Mix – Hungry Happenings
Nutter Butter Referees – The Girl Who Ate Everything
Referee Franks – Hillshire Farm
Football Sugar Wafers – Southern Made Simple
Basketball Cuties – A Girl and a Glue Gun
Basketball Cookies – 2 Wired 2 Tired
Basketball in Net Cookies – Snack Works
Basketball Sliders – Hungry Happenings
Basketball Cheese and Crackers – Hungry Happenings
Basketball Vanilla Wafers – Lisa Storms
Baseball Pretzel Bites – That's What Che Said
Baseball Donut & Fruit Kabobs – Partyography by Alli
Baseball Treats (Free Printable Included) – Sandy Toes and Popsicles
Softball Treats – The Country Chic Cottage
Soccer Fruit Kabobs – Dimple Prints
Soccer Cupcakes – Posed Perfection
Golf Ball Truffle and Putting Green Brownie – Sugar Hero
Hockey Cupcakes – Shes Game Sports
Sport Fruit Cups -All Star Team Mom
Super Sports Chocolate Candy Balls – 2 lb bag (Oriental Trading)
Football Printed Lollipops 55 ct (Oriental Trading)
Soccer Printed Lollipops 55 ct (Oriental Trading)
Frosted Sports Ball Ring Pops – 12 pack (Oriental Trading)
Baseball Lollipops – 12 pack (Oriental Trading)
Football Lollipops – 12 pack (Oriental Trading)
Football Sweet Creams – 108 pieces (Oriental Trading)
Soccer Sweet Creams – 108 Pieces (Oriental Trading)
Football Shaped Condiment Bowl

Concession Stand Pennant Banner
I know VBS 2017 has only just begun, but I'm already geared up, dressed out and ready to get my game on with VBS 2018! Will your church be participating in Game On? Drop a comment below and share the VBS love!