These Healthy Halloween Smoothie Recipes are the perfect way to step away from the candy and give your tummy some frighteningly fabulous fuel to kick start the day!
I recently read an article stating that Americans purchase nearly 600 million lbs of candy a year for Halloween alone. Halloween certainly had a lock on being the holiday that generates the most candy sales, but Easter and Christmas really aren't too terribly far behind! Don't get me wrong, though. I LOVE a Reese's Pumpkin as much as the next girl, and I'm all about baking spooky treats during this time of year (you may have seen these cute little
mummy madeleines
I posted yesterday,) but because it's so easy to overindulge in the sweet side of Halloween, I try to make sure I'm fueling my body with good-for-me things, too.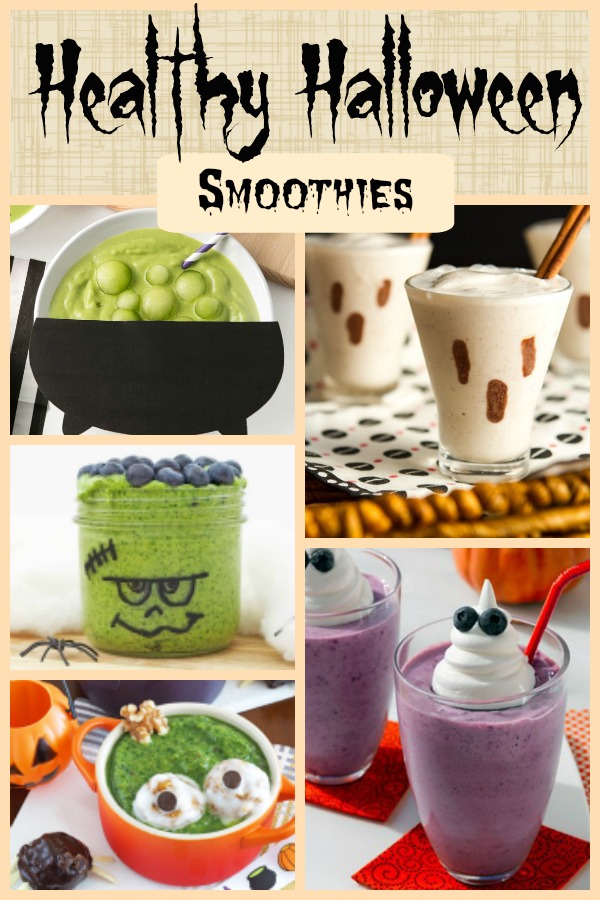 Smoothies are such a great way to pack in a ton of goodness into your diet, and I'm absolutely smitten with these Healthy Halloween Smoothie recipes all put together by some pretty creative and talented bloggers. I'm sharing a few of my favorites below to help get you into the Halloween spirit in a healthy way!

…