In my opinion, some of the very best recipes are the ones that call for very few ingredients. This no-frills recipe for Apple Brownies that I found in an old church cookbook may be a little bare-bones, but it's arguably better than any of those fancy pants magazine-worthy brownies you pin on Pinterest with 30 ingredients that you know you'll never make. You likely already have everything you need to make these brownies on hand, and the little pieces of fresh diced apple that are tucked all throughout these brownies really take them to a whole new level!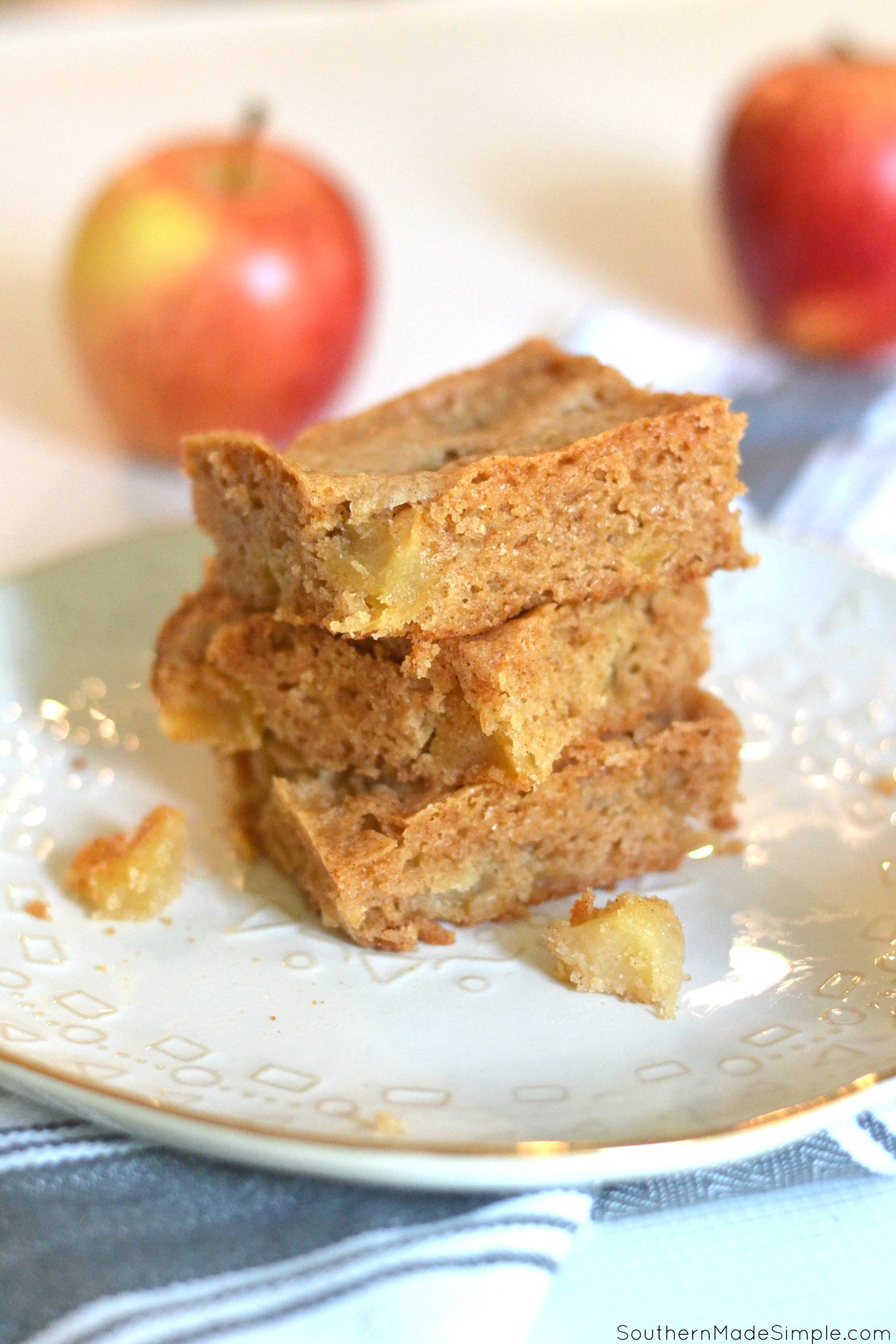 In all honesty, I have a hard time calling these brownies. They're much more like a brookie (that's a cross between a brownie and a cookie, in case you were wondering.) The batter is super thick when making them, and the texture is a bit more firm than a brownie. These brookies create a nice little crust at the top reminiscent of a cookie, but no matter what you call it or how you slice it, they were made to be enjoyed with a tall class of milk or a morning cup of coffee. And if you're feeling a little wild, you can throw a scoop or two of ice cream on top. 😉
Here's a free printable copy of the recipe if you'd like to give it a try!
Apple Brownies
Ingredients
1

stick

salted butter

1

egg

1/2

tsp

baking powder

1

tsp

cinnamon

1

cup

sugar

1

cup

all purpose flour

2

apples

small sized - peeled and diced

1/2

cup

chopped pecans or walnuts

optional
Instructions
Preheat oven to 350 F

Cream butter and sugar together.

Add egg, flour, baking powder and cinnamon.

Stir in apples and nuts

Pour batter into an 8 inch well greased square pan.

Bake for 40-50 minutes.

Allow to cool completely before cutting and removing from pan.

Enjoy!
---
Baking tip: You're not going to want to hear this, but for the very best results with these brookies, I feel it's important you understand. Unless you want these to crumble at the very first attempt of trying to remove one from the pan, you've really got to let these beauties cool completely before cutting. I know it's hard, and I know it isn't fun.
Honestly, there's nothing quite like burning the fuzz off of your tongue trying to get a bite of something you've been waiting to cook for the past 45 minutes. The sweet aroma that fills your home while they're baking will certainly make you wander to the kitchen and press your nose up against the oven glass, waiting for these delicious brownies to be done. I'm with you. Heck, I am you. But if you want to be able to serve these brookies on a platter at your church function or whatever you're doing, you've got to let them cool.
But on the flip side, if crumbly brownies doesn't bother you a bit, go ahead and dig in and throw a little ice cream on top. There's no crying over broken brookies! 😉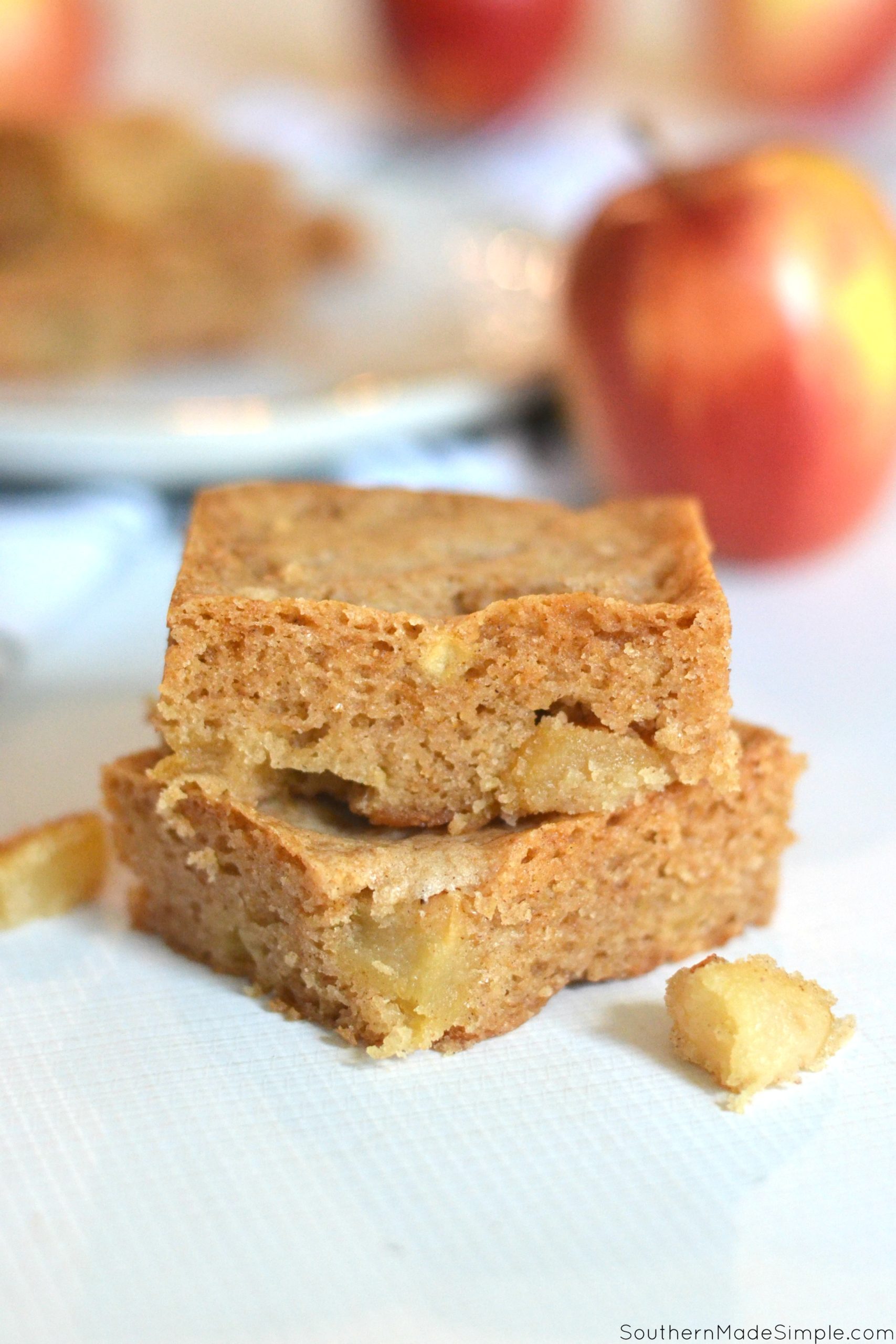 You may have noticed things have been more quiet around here than usual since quarantine began. Things have taken a very different shift in my home lately, but I'm hopeful to get back into the kitchen soon and start sharing recipes with you all. I've been finding so much comfort lately in all of my old hand-me-down cook books, and I'm hopeful to start sharing a few shining stars from those old dusty books with you very soon.
If you're looking for more no-frills and old-timey recipes, check out this post for Great Depression Era Pies, right here on Southern Made Simple!
You may also love these great recipes, too!
Cinnamon Stewed Apples | Fresh Apple and Brown Sugar Cake | Baked Honey Pecan Stuffed Apples | Homemade Apple Butter | Cinnamon Roll Apple Cobbler