You know what's fun? Sprinkles. Sprinkles are the equivalent of miniature sugar-coated happiness. They make desserts so much more fun, and the best part is that you can find them in all sorts of colors, shapes and sizes! I seem to always find the best variety of sprinkles around Valentine's Day. I guess maybe that's because just about everything you make for Valentine's Day is directly related to sweets in some way? Either way, I ain't mad about extra sprinkles! 😉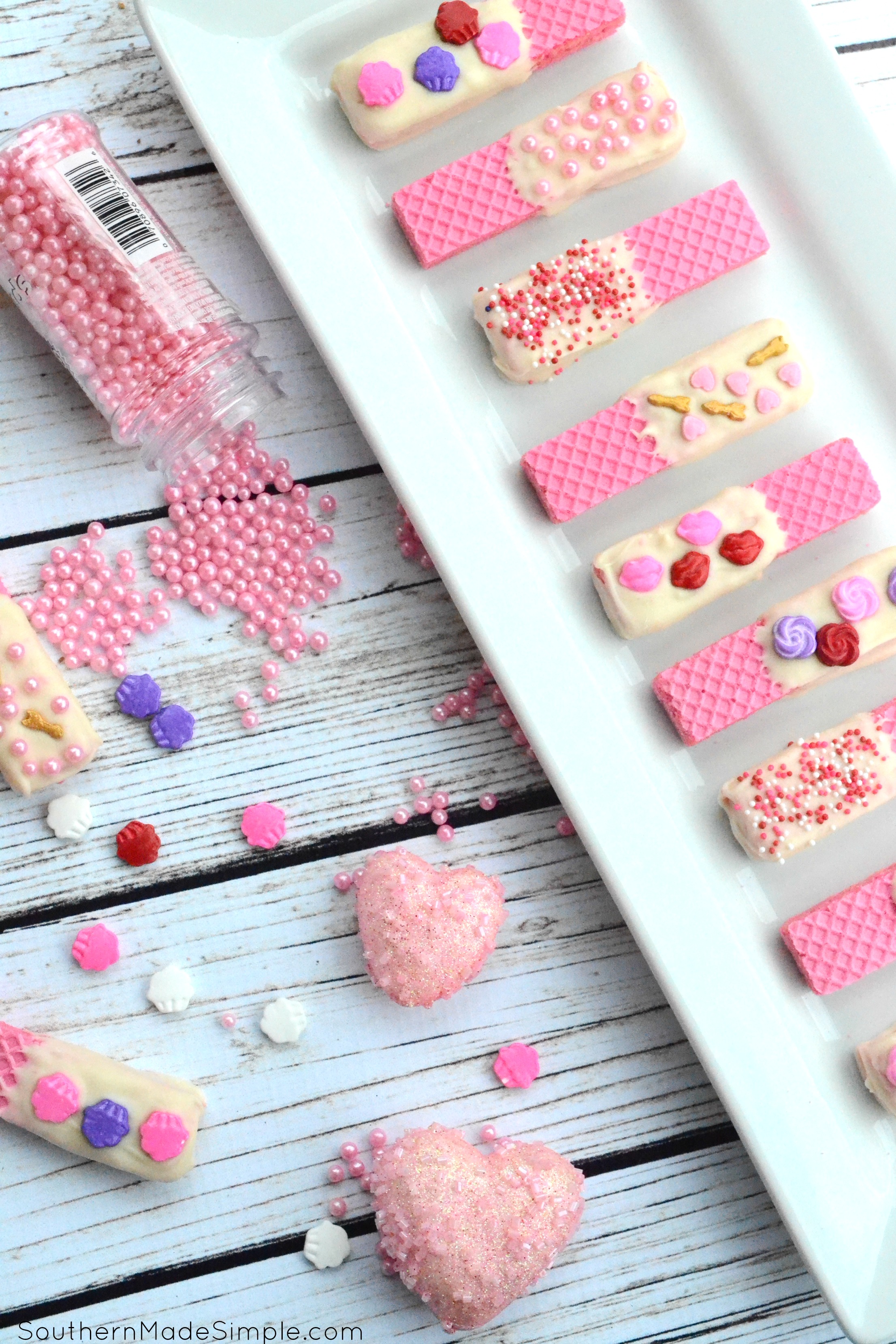 So when I went to the grocery store a few days ago, my toddler spotted these bright hot pink sugar wafers on the shelf and immediately grabbed the package straight off the shelf. She was so happy to hold them, and how could I say no to sugar wafers?! I thought they'd make a really cute and easy Valentine's Day treat if I added a little white chocolate and sprinkles to them, so that's exactly what I did!
Here's what you'll need to make these easy Valentine's Day Strawberry Sugar Wafers:
1 Package White Almond Bark
1 Package Strawberry Sugar Wafers
Assorted Sprinkles
Directions:
Melt about half of the package of almond bark according to package instructions. Lay out a sheet of parchment paper and dip each wafer into the white chocolate. Place the dipped wafers on the parchment paper and immediately decorate with sprinkles. Allow to dry for a few minutes. Once dry, immediately place in an air tight container so that the wafers don't get stale. Enjoy!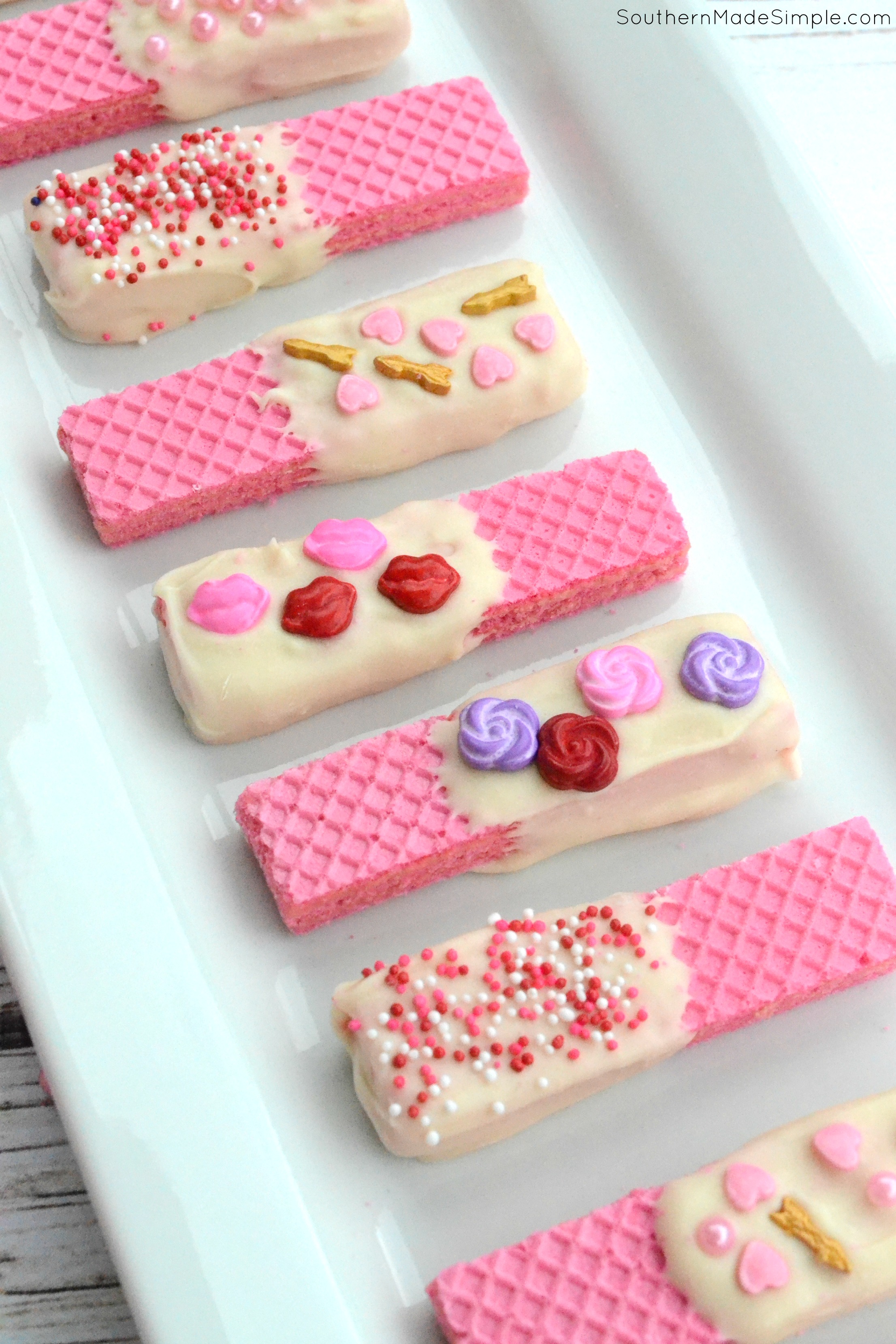 Making these easy little Valentine wafers is such a fun little activity, and it would be perfect for the kiddos to get involved with! They'd even make a fun little treat to share with others instead of candy.
If you're looking for other fun Valentine snack ideas, check out the links below…all made by yours truly! 😉
Valentine's Day Snack Crafts for Kids
Chocolate Covered Cherry Pancakes