SOUTHERN MADE SIMPLE IS A PART OF SEVERAL AFFILIATE ADVERTISING PROGRAMS. AFFILIATE LINKS ARE INCLUDED THROUGHOUT THIS POST AT NO COST TO YOU. ALTHOUGH I PARTICIPATE IN THESE PROGRAMS AND HAVE SPONSORED CONTENT, ALL OPINIONS ARE MY OWN.
Summer 2017 is practically here, and churches all over the country are gearing up for an exciting summer filled with Vacation Bible School activities! One of the most popular VBS themes for 2016 was "Submerged" by Lifeway, where kids learned all about submerging themselves in God's word and finding that Jesus doesn't just see what's on the outside of people, but instead He sees what's deep down in the inside of people and loves us no matter what. Isn't that such a great message? If you got to participate in Submerged this year, I'm sure it definitely made a "splash" of an impact on your life. I know it did mine!
You may have seen my recent post where I did a roundup of some of my FAVE Galactic Starveyors inspired decor on Amazon that fit perfectly with the outer space theme (you can find that post here, by the way!) This particular post is yet another roundup (y'all know I love a good roundup) of even MORE outer space themed supplies at one of my other favorite retailers, Oriental Trading!
I also want to point out a few additional guides that I've put together that you may find helpful during your VBS planning this year! Take a look at the links below for more fun out-of-this-world ideas!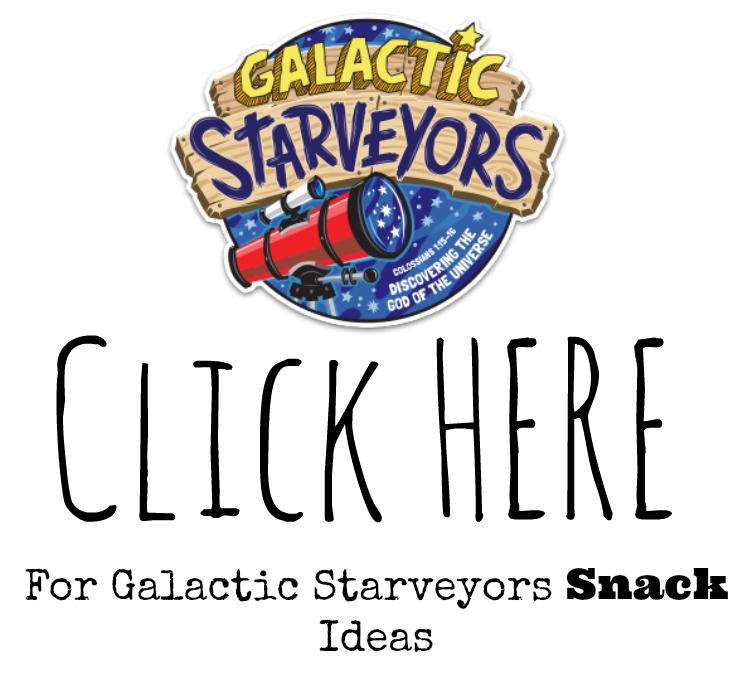 If you're not familiar with Oriental Trading, allow me to introduce you! Oriental Trading is one of the largest leading merchandisers in the world that specializes in party, craft and DIY supplies. It's widely popular amongst churches and schools because it has such a HUGE variety of supplies for every need at stellar prices.
This year, Oriental Trading created their own spin off of Galactic Starveyors when they launched their "God's Galaxy" line of VBS supplies and decor. Here's a few of my favorite finds that I think you'll really love!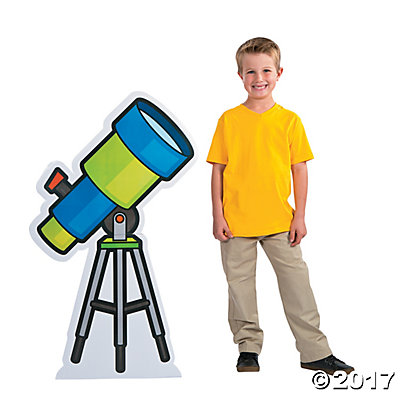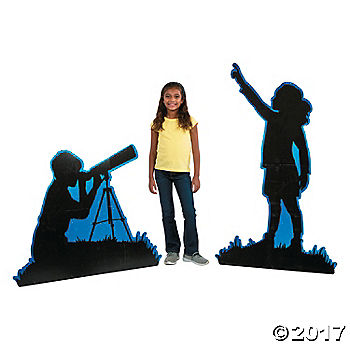 God's Galaxy Silhouette Kids Standee Set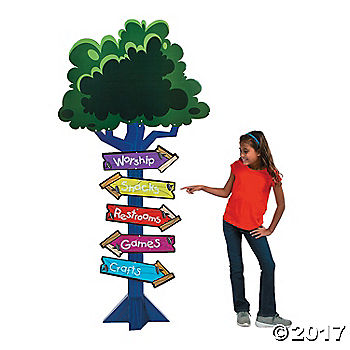 3D Astronomer Clubhouse Standee
God's Galaxy Clubhouse Backdrop
God's Galaxy Star and Moon Door Curtain
God's Galaxy Shooting Star Standee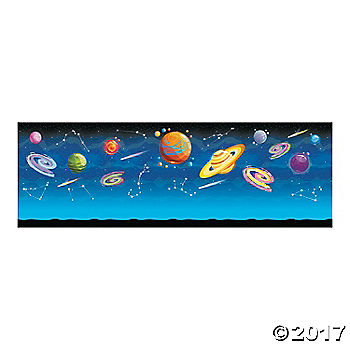 God's Galaxy Design-a-Room Kit
God's Galaxy Inflatable Rocket
Black and Silver Star Balloons
Dangling Silver Star Swirls (12 pack)
Gold and Silver Star Centerpieces (4 count)
To see my other roundup of Galactic Starveyors Decor Ideas on Amazon, click the image below!
Good luck with all of your VBS endeavors this year! I know you're going to have an amazing time, and it's always such a blessing to be able to share the word of God with children. Lifeway sure knows how to make it fun with all of their creative themes, don't they? 😉
Have you already completed your VBS for this year? Are you currently preparing for VBS and have some more fun ideas for decor ideas? If so, I'd love for you to share them with me! Just drop a comment below and share the love!