Affiliate links may be included throughout this post at no cost to you. I love sharing about VBS and all of the fun finds I come across that can help make your VBS planning a real success!
Ahoy, mateys! Word on the deep seas is that Group has officially released their 2018 Vacation Bible School theme, and we're all really going to be feeling the motion of the ocean as we weather life's storms and come upon a desert island and learn that God is always with is, even through the toughest waters. It's all happening in Shipwrecked: Rescued by Jesus, coming Summer of 2018!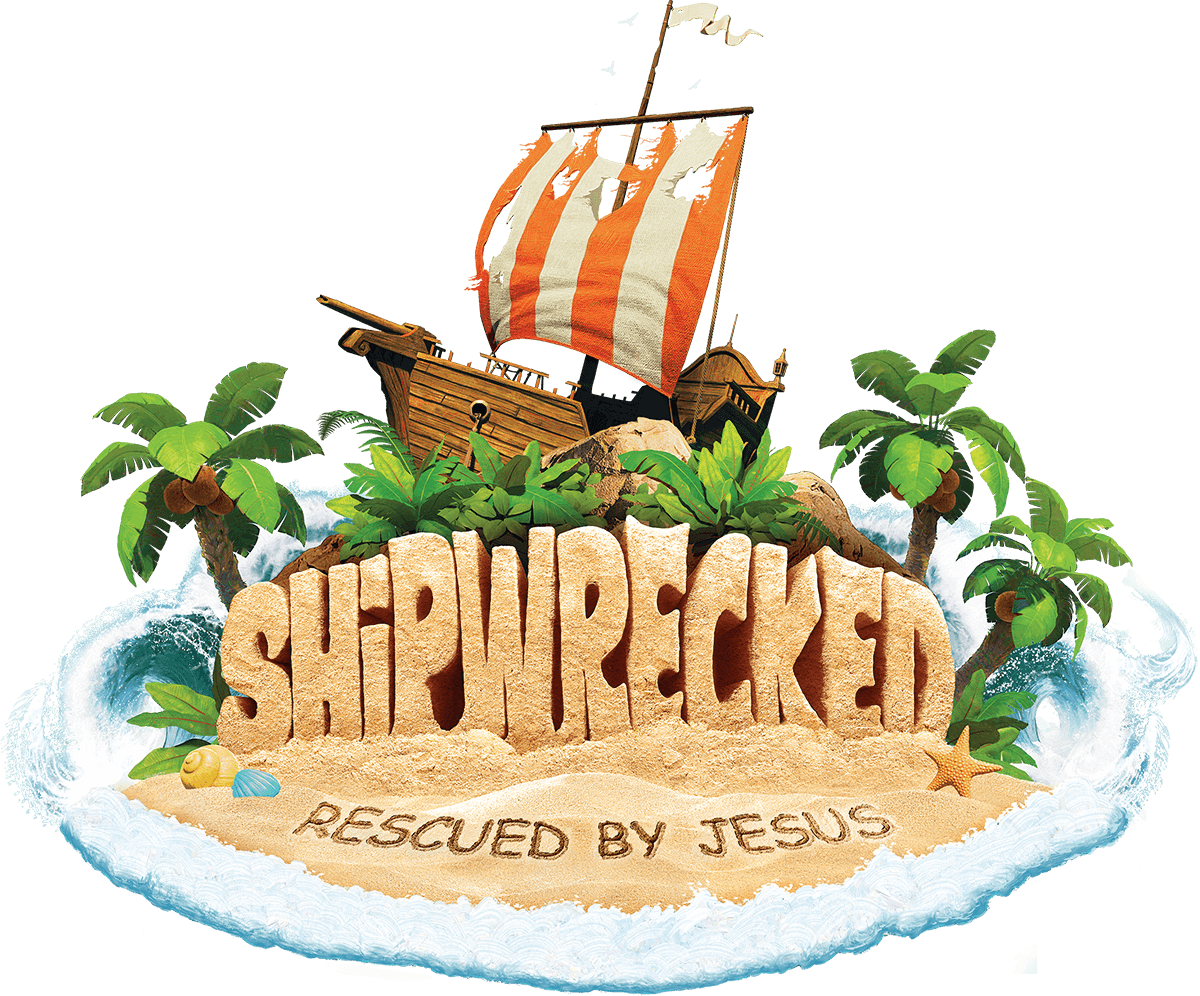 Group always puts together a wonderful curriculum for VBS every year. You may remember learning about God the great Creator during Maker Fun Factory during Vacation Bible School 2017. This year is going to make an even bigger splash, and I'm ready to help you get your thinking caps on and start planning out your crafts, decor and more!

I've got a few alternative craft ideas that I found while perusing Pinterest the other day. I think they'll fit in with this theme perfectly! But before we get started, can we just talk about how awesome this VBS hype video is? It really gets me pumped up and ready to dive into God' Word!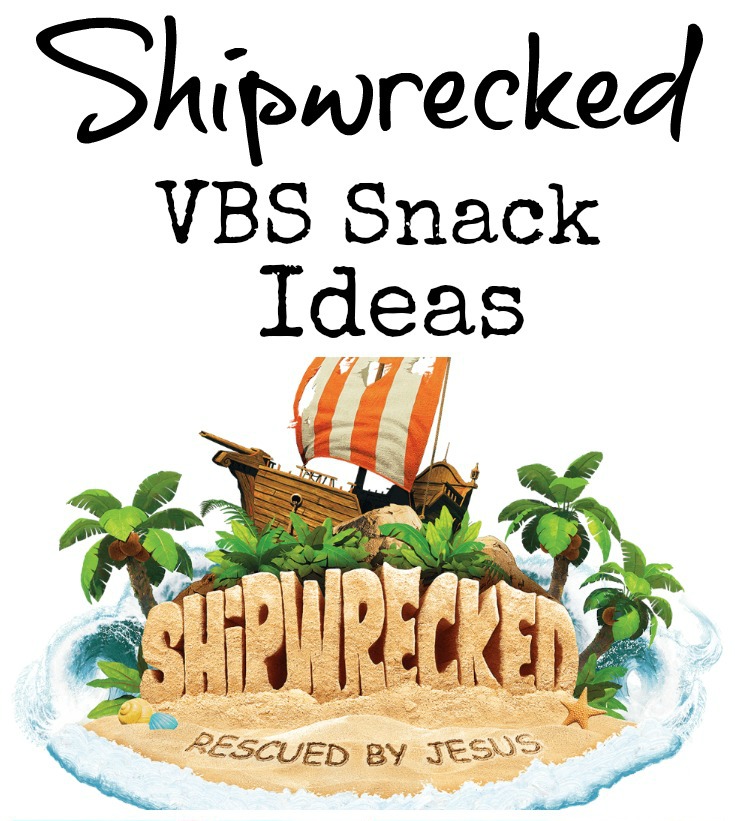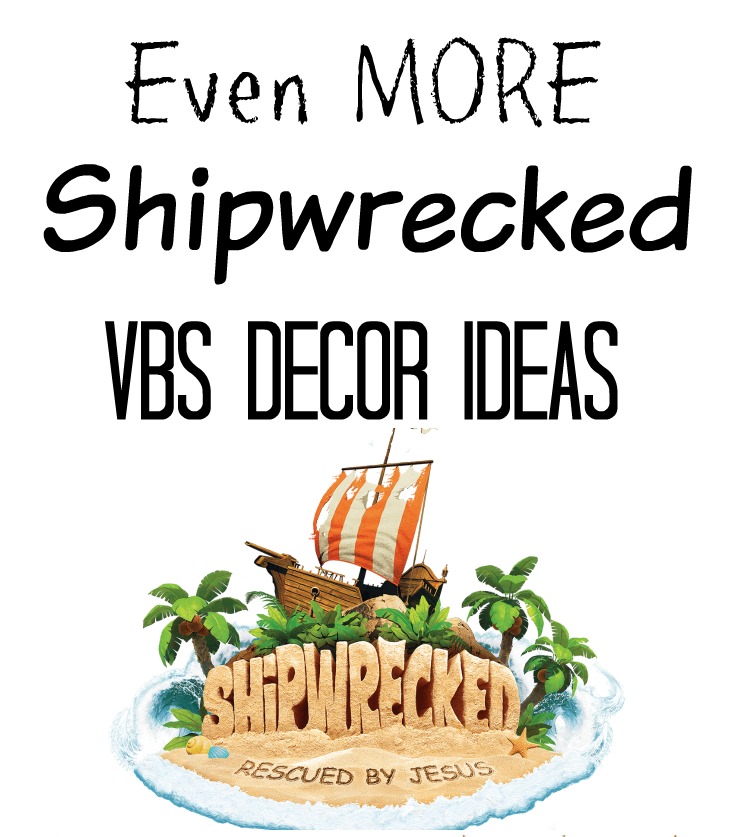 Without further adieu, here's a collection of some pretty awesome craft ideas that can be used as alternative craft ideas for Shipwrecked! They're all made by some pretty spectacular bloggers, so if you like a craft make sure you visit them and leave them a little love! 😉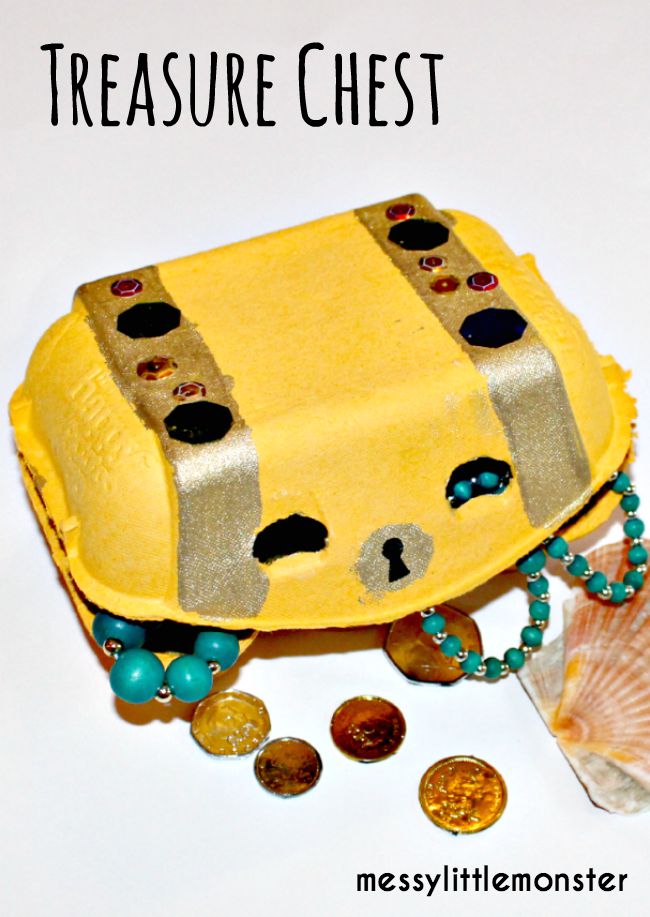 DIY Egg Carton Treasure Chest – Messy Little Monster
Treasure Slime – The Farm Girl Gabs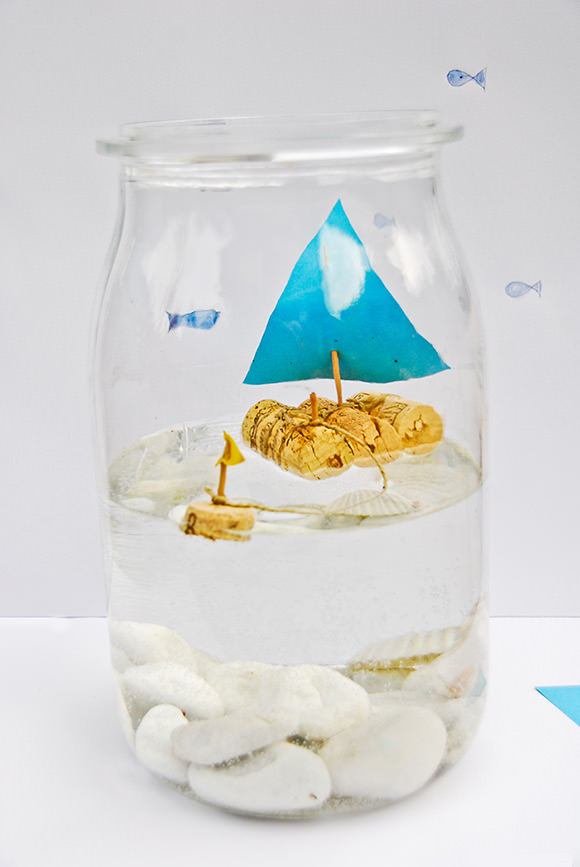 DIY Cork Boat in a Jar – Handmade Charolette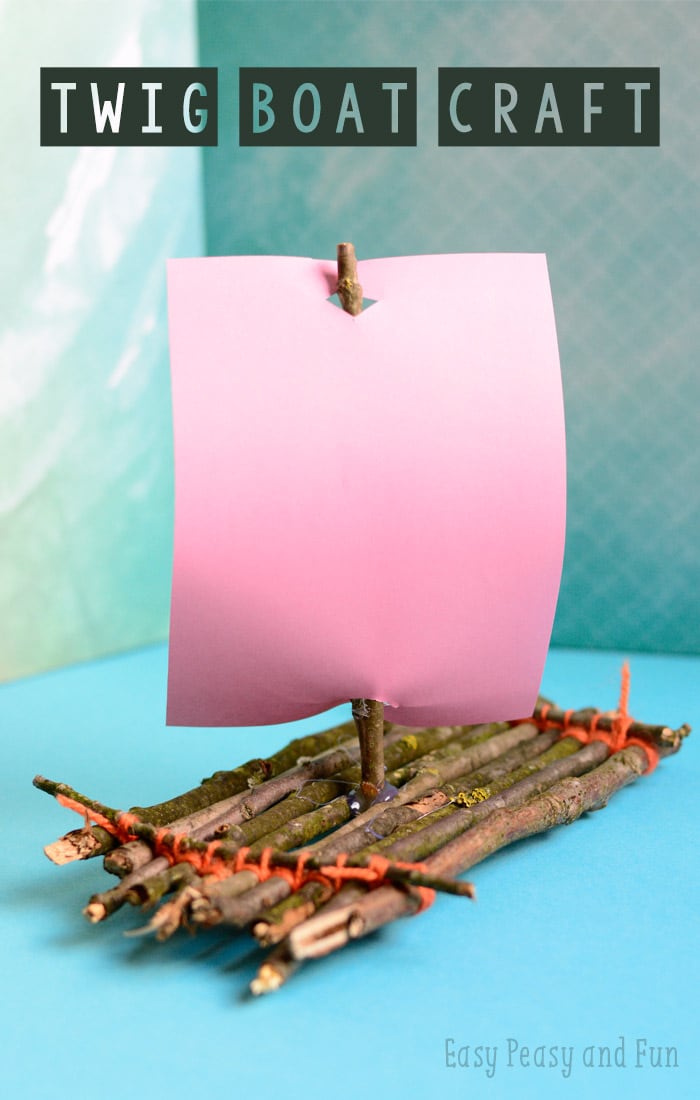 DIY Twig Boat Craft – Easy Peasy and Fun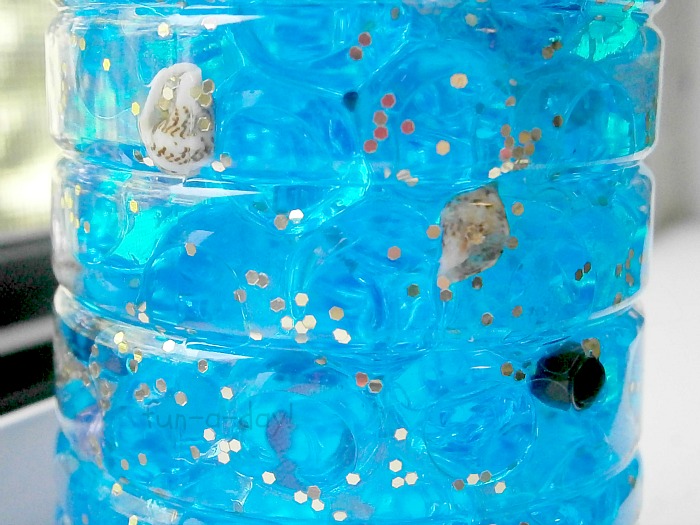 Sunken Treasure Discovery Bottles – Fun-a-Day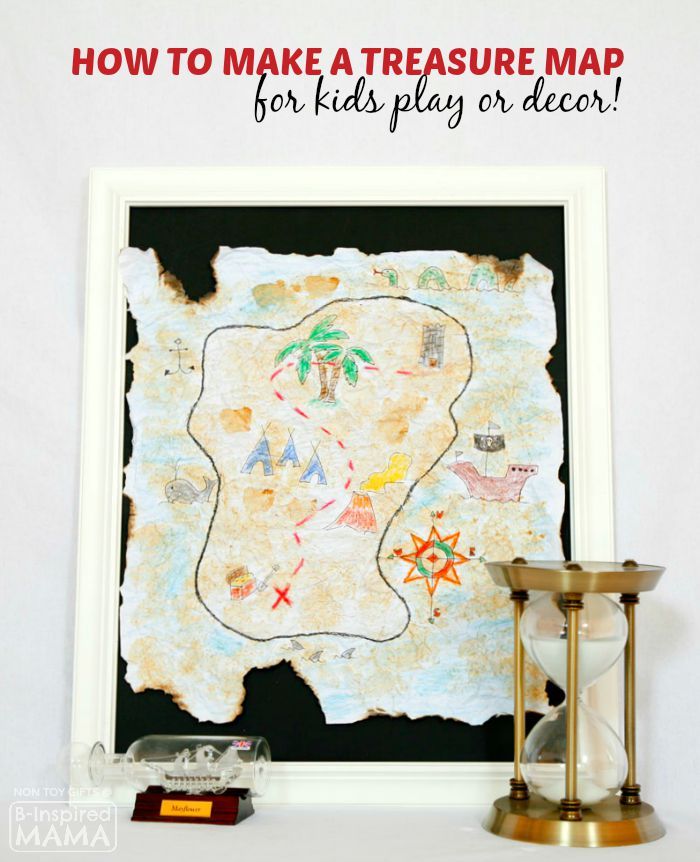 DIY Treasure Map – B-Inspired Mama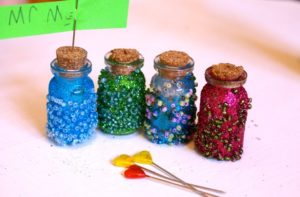 DIY Mini Message in a Bottle – Good To Know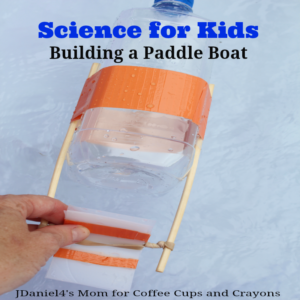 DIY Paddle Boat – Coffee Cups and Crayons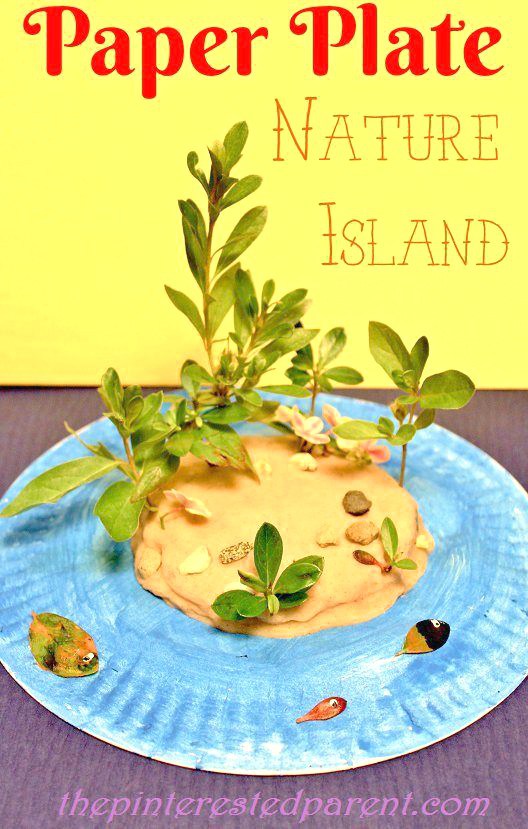 Paper Plate Island – The Pinterested Parent
Popsicle Stick Boat – Crafty Sticks
DIY Button Binoculars – Kids Craft Room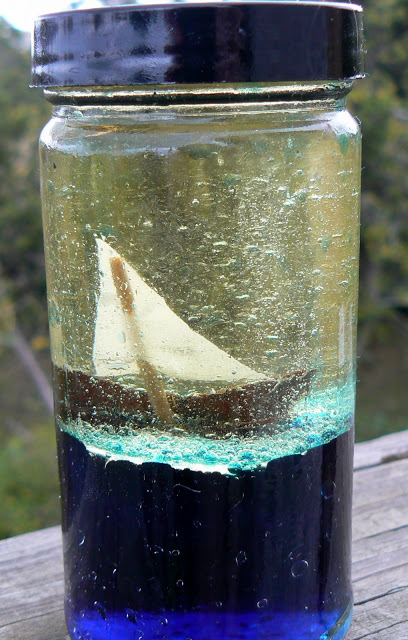 DIY Shipwreck in a Bottle – Having Fun at Home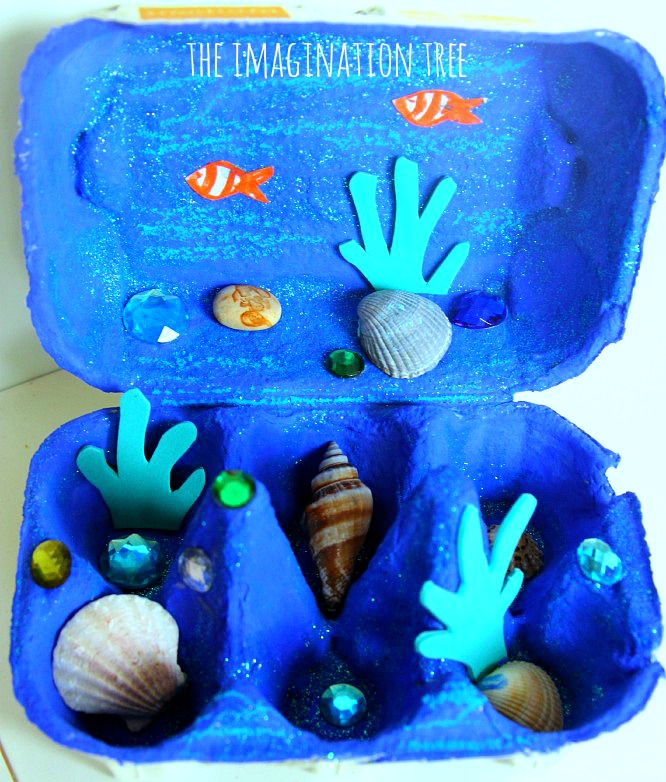 Egg Carton Underwater Ocean Scene – The Imagination Tree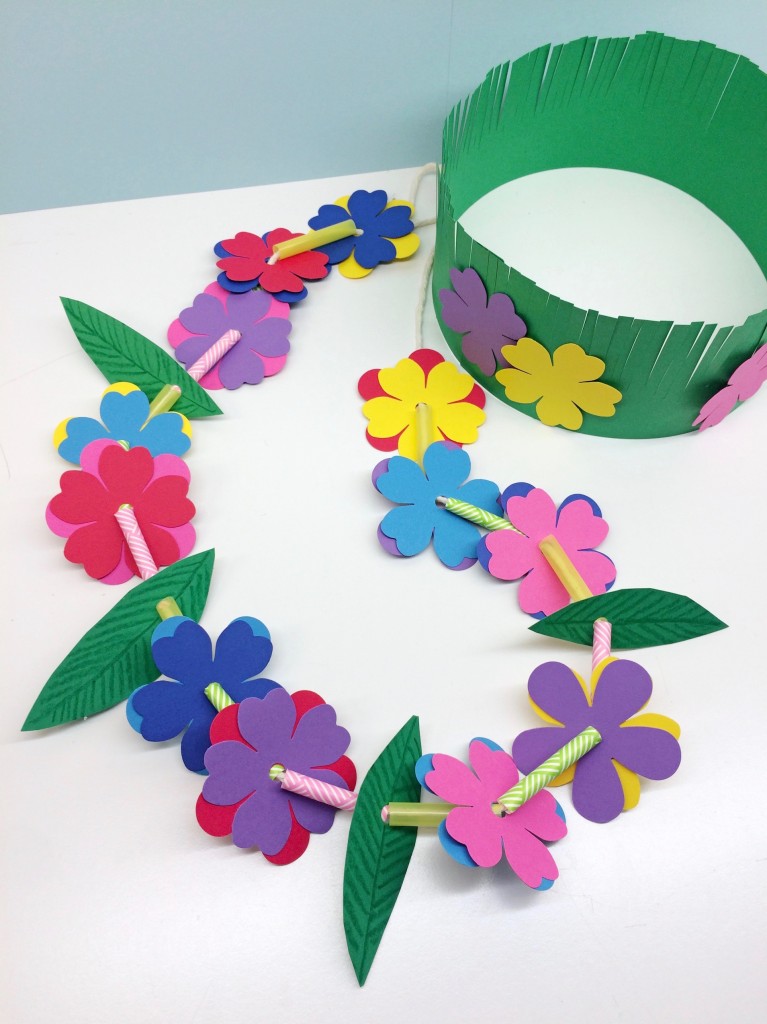 Island Lei and Grass Crown – The Bird Feed NYC
Glitter Sea Shell Picture Frame – One Little Project
Jesus Calms the Storm 3D Art – I Can Teach My Child
Jesus is my Lifesaver – On Chapter
DIY Mason Jar Aquarium – A Little Claireification 
And if you're looking for something that can be done a little more on the fly and a little less "gather a bunch of supplies to make these" types of crafts (no shame AT ALL in that game, y'all!) then perhaps some of these island-themed craft kits will be right up your alley!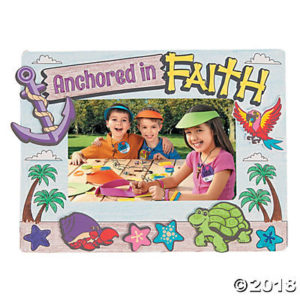 Color Your Own VBS Magnetic Frame – 12 Pack (Oriental Trading)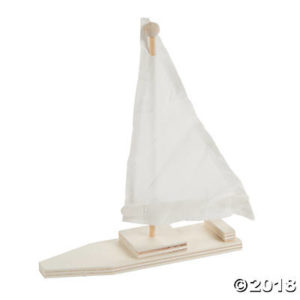 DIY Wooden Sail Boat Kits – 12 Ct (Oriental Trading)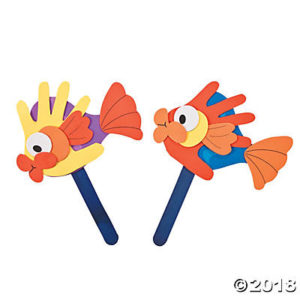 Handprint Fish Puppet Craft Kids – 12 Ct (Oriental Trading)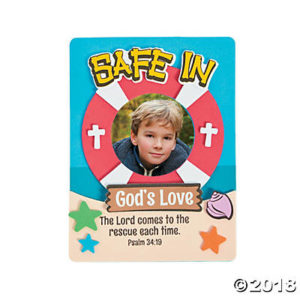 Island VBS Picture Frame Kit – 48 ct (Oriental Trading)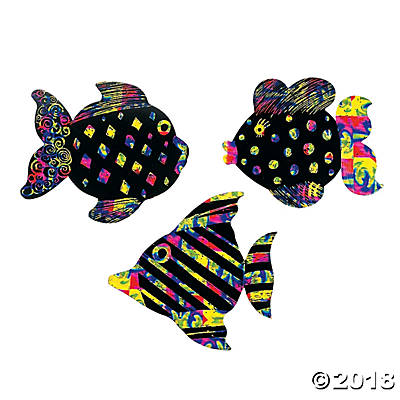 Magic Color Scratch Fish Crafts – 24 ct (Oriental Trading)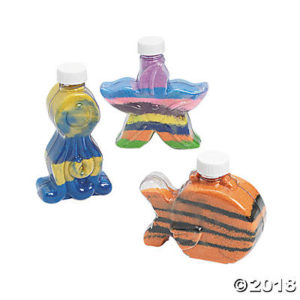 Under the Sea Sand Art Kits – 12 ct (Oriental Trading)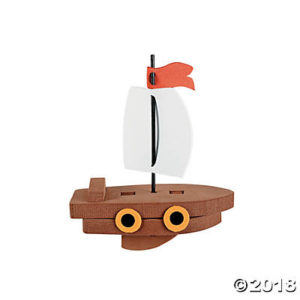 3D Floating Foam Ship -12 ct (Oriental Trading)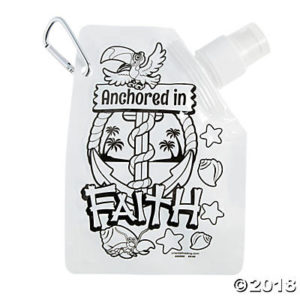 Color Your Own Island Water Pouch – 12 ct (Oriental Trading)
Will you be participating in Shipwrecked: Rescued by Jesus during the Summer of 2018? If so, what crafts will you be making? Do you have any decor or craft ideas? I'd love to hear how your church family is going to make Shipwrecked the BEST VBS yet!