Affiliate links are included throughout this post at absolutely no cost to you. I love sharing my favorite VBS finds, and I hope these Rocky Railway VBS Craft Ideas give you just the inspiration you were looking for!
Jump to my Amazon Storefront: https://www.amazon.com/shop/southernmadesimple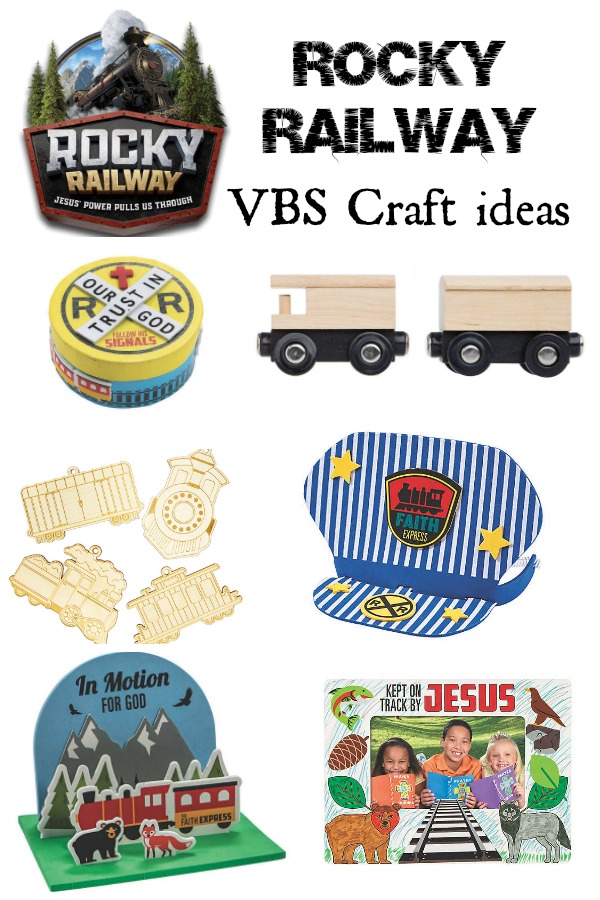 We're just kicking off the start of the brand new year, and with the new year comes a brand new VBS theme to get excited about! Group VBS (the masterminds behind 2019's Roar! theme) recently announced their theme for this summer, and it has us all ready to climb aboard to experience mountains of fun as we discover the Savior that pulls us through all of life's ups and downs!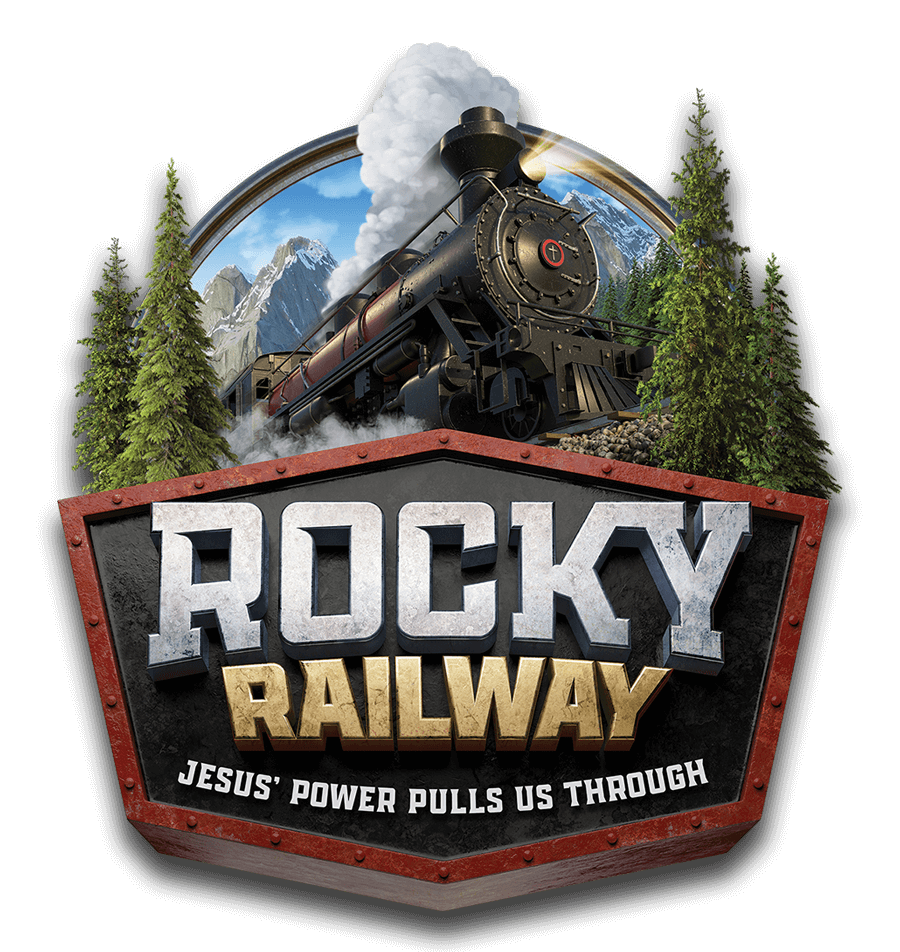 Here's a look at the promo video they just released to help you get a good picture of what next year's adventure is going to look like!
Click HERE to find out more info about Roar! VBS and for information how to order a catalog and VBS starter pack!
To help get your VBS craft planning on the right track, I've put together a selection of fun craft ideas and supplies that fits the locomotive theme so that you can have quick and easy access to some really fun projects! Many of these craft ideas are geared toward smaller children, so if you're on the hunt for ideas for older youth, a few ideas I like to keep in my back pocket the pique their interest more are tie-dye t-shirts, nail art, slime, mosaics, painted canvases and jewelry making.
Keep in mind: Many items shared here are from Amazon (you know how I feel about my beloved 2 day shipping) and many items are from Oriental Trading, who each year does an OUTSTANDING job of keeping VBS supplies relevant to the yearly theme. I will make a note of where each item is listed in case you have a preference of where to order. Oriental Trading frequently has free shipping deals, most often on orders over $49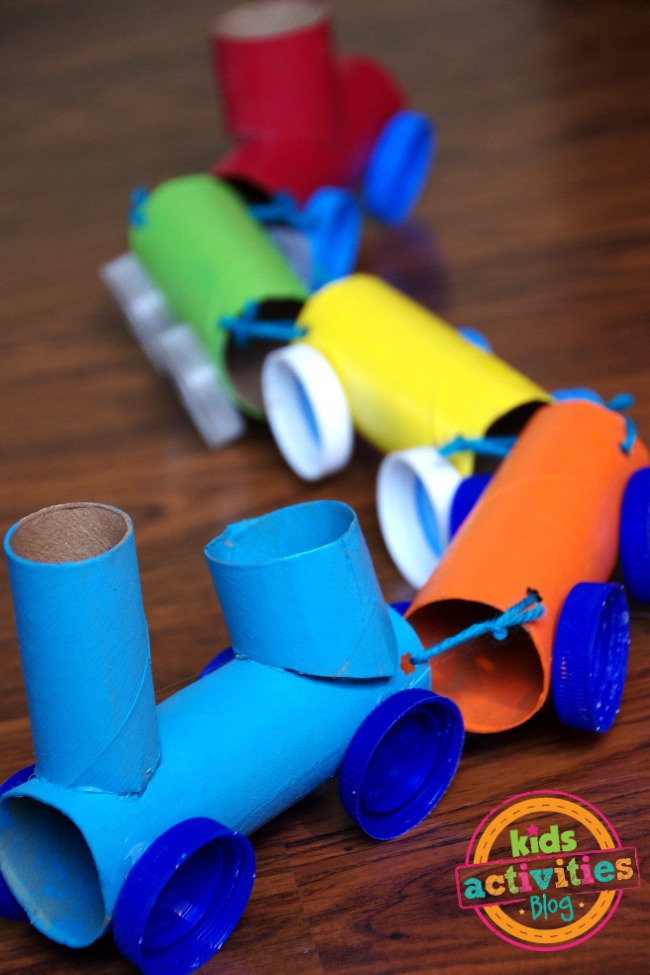 Toilet Paper Roll Craft Train – Kids Activities Blog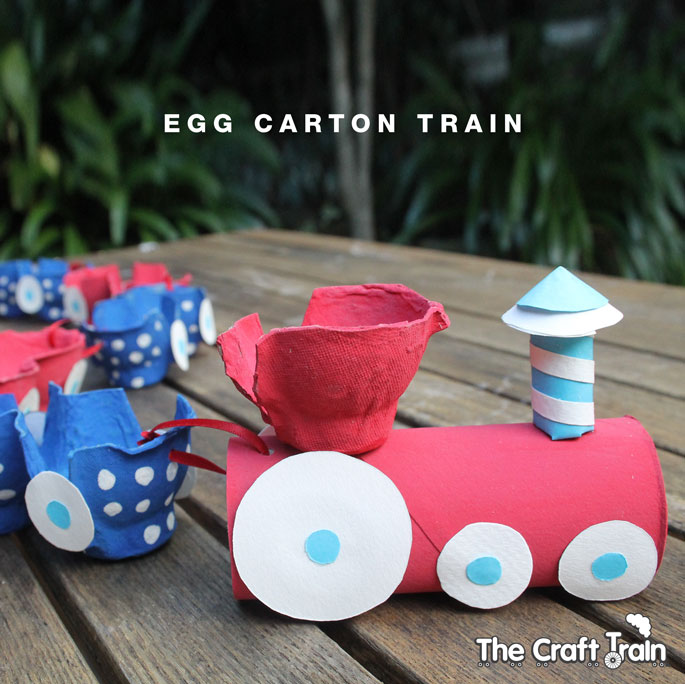 Egg Carton Train – The Craft Train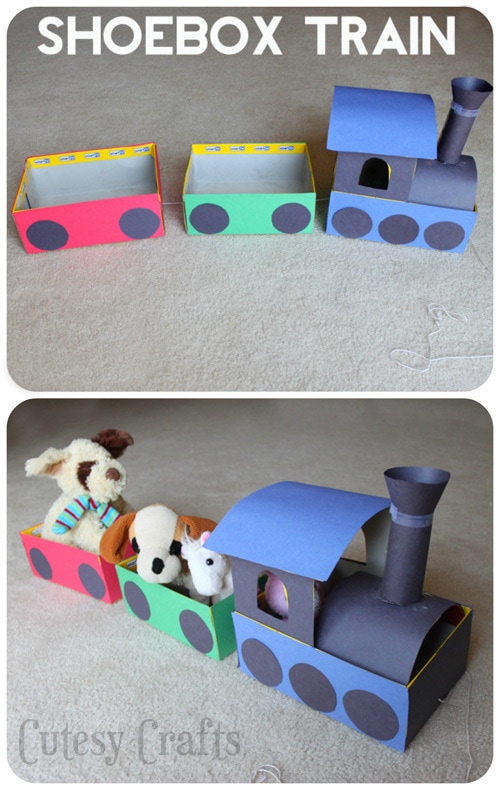 Shoe Box Train – Cutesy Crafts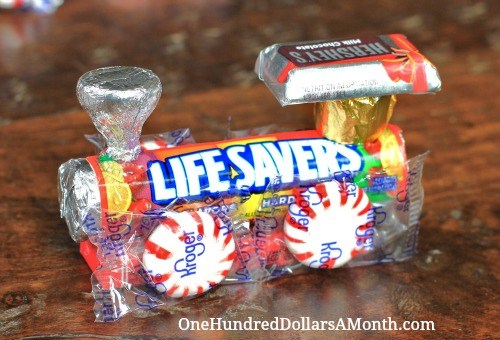 DIY Candy Trains – One Hundred Dollars a Month
Dried Pasta Noodle Train – DIYS.com
Unfinished Wood Cutout Train Ornaments (24 count) – Amazon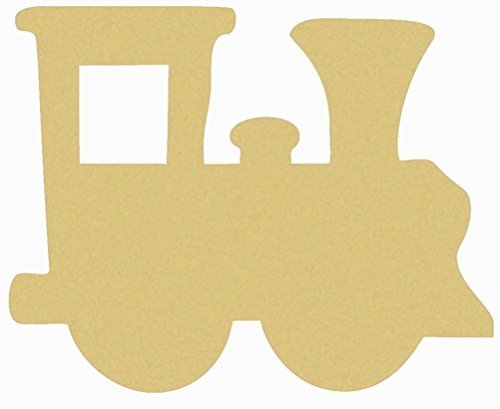 24 ct Wooden Train Cut Outs – Amazon
4 ct Unfinished Wooden Train Cars – Amazon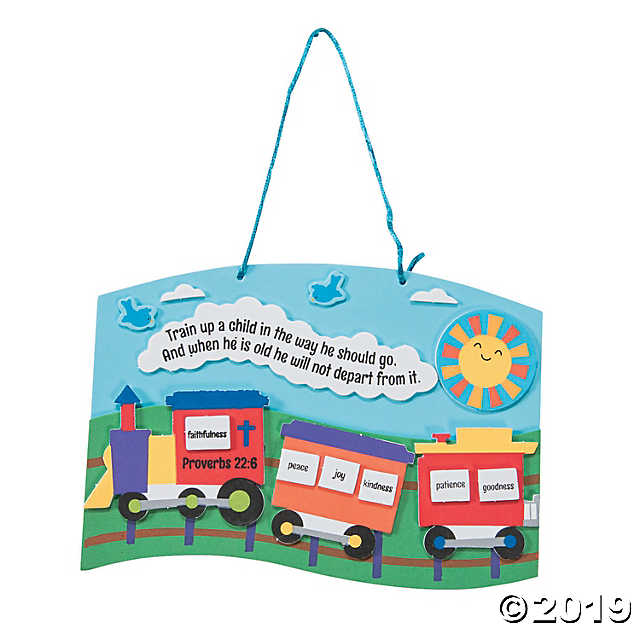 Train Up A Child Craft Kit 12 ct – Oriental Trading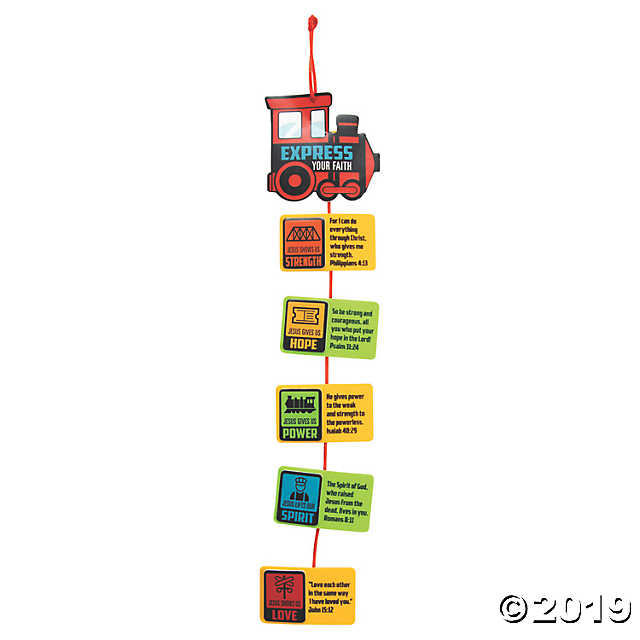 Railroad Verse a Day VBS Craft Kit – Oriental Trading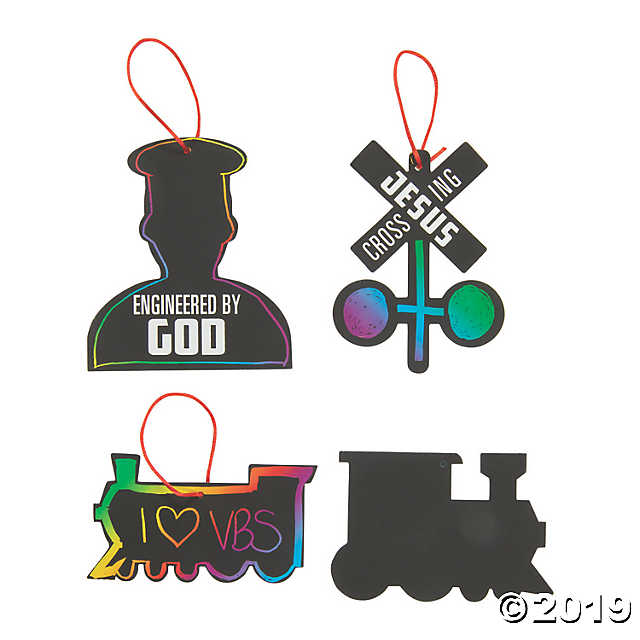 Railroad Themed Magic Scratch Off Color Changing Ornaments – Oriental Trading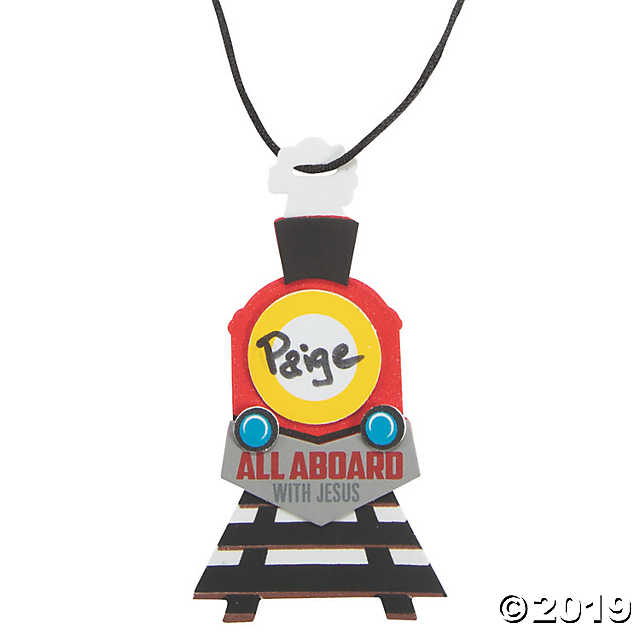 Railroad VBS Name Tag Craft Kit – Oriental Trading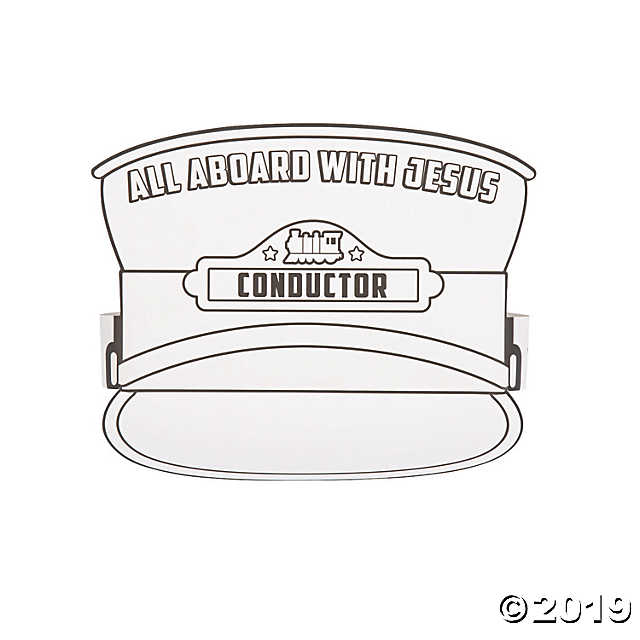 Color Your Own Conductor Hat Craft Kit – Oriental Trading
Color Your Own VBS Magnetic Picture Frame Kit – Oriental Trading
Color Your Own Railroad Puzzle Cubes – Oriental Trading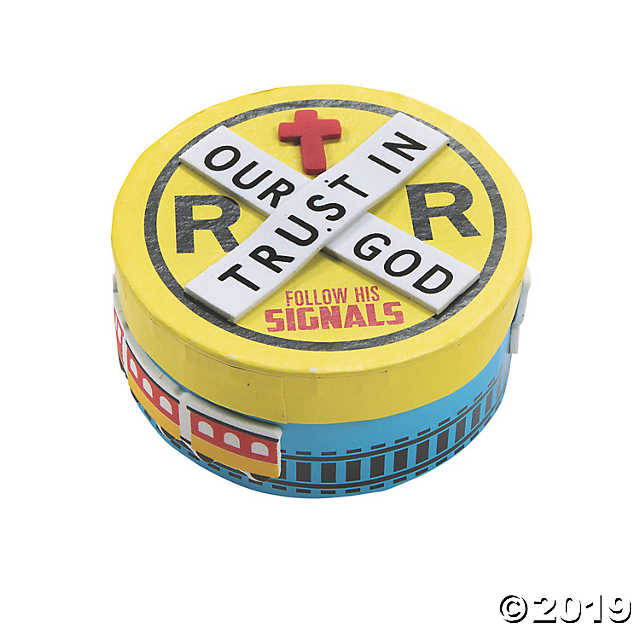 Railroad VBS Prayer Box Craft Kit – Oriental Trading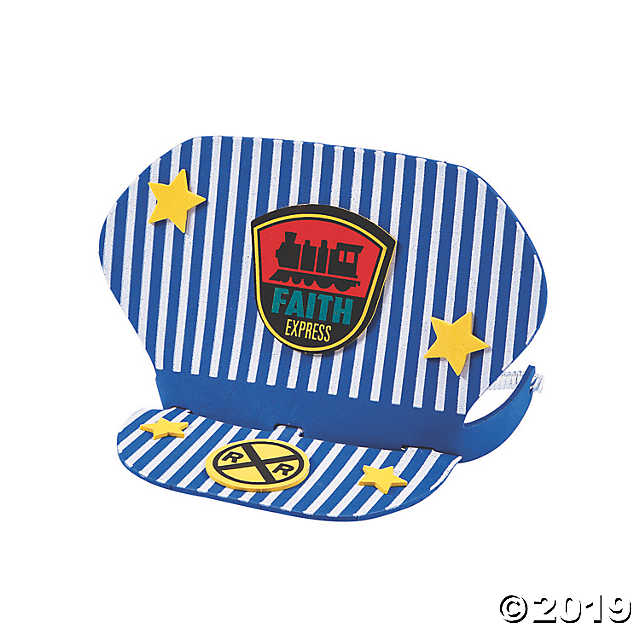 Railroad VBS Conductor Hat Craft Kit – Oriental Trading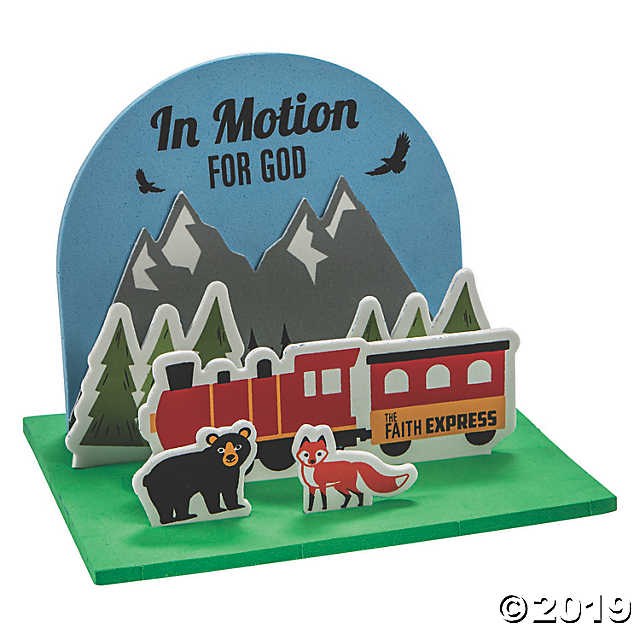 Railroad VBS 3D Craft Kit – Oriental Trading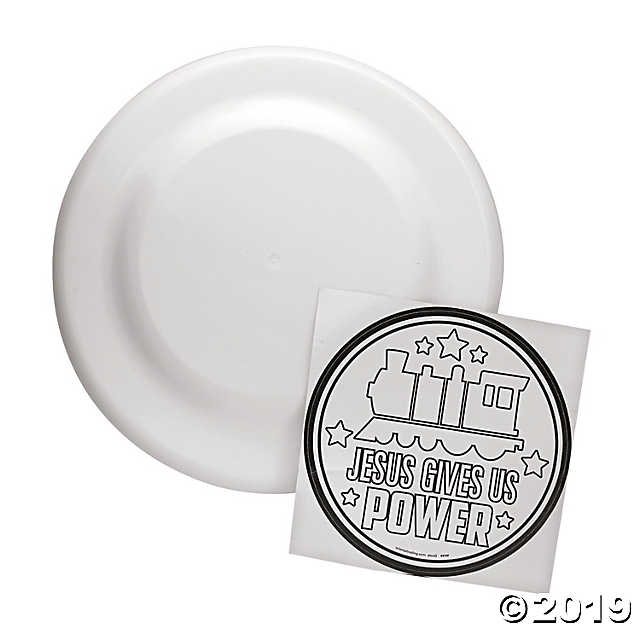 Color Your Own Railroad Flying Discs – Oriental Trading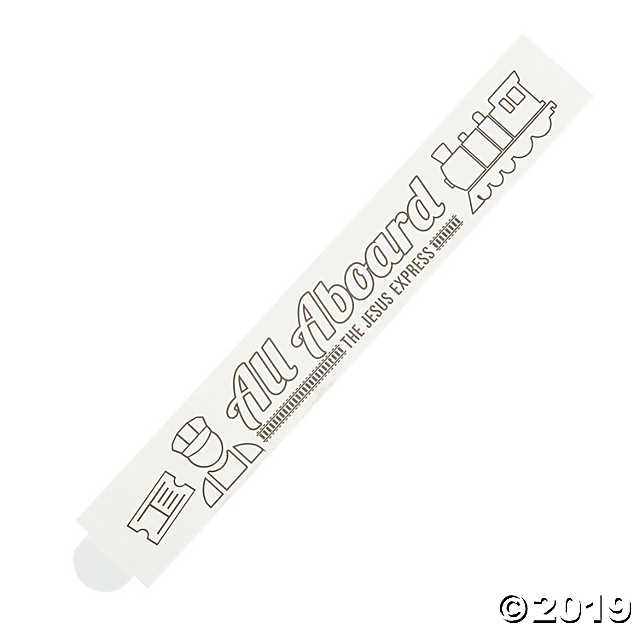 Color Your Own Railroad Paper Bracelets – Oriental Trading
PLEASE PASS ON THE VBS LOVE! 
After your VBS has come to an end, please reach out to a fellow church in your area to see if they could use your leftover VBS supplies. Many churches (often small congregations) elect to not have a VBS because funding is too tight. Just think about all of the additional children that could be presented with the gospel because donated decor made VBS at a church possible!
Have you already started daydreaming about the fun locomotive adventure you and your church will be taking during the summer of 2020 with Rocky Railway VBS from Group? Do you have additional craft ideas you'd like to share? I've always loved VBS so much, and I love sharing helpful tips and tricks to help make your VBS a success!