Affiliate links are included throughout this post at absolutely no cost to you. I love sharing my favorite finds with you, and these Books to Read on the 100th Day of School are at the top of my list, and I thought you might love them, too!
My daughter brought home a slip of paper in her school folder earlier this week pertaining to their upcoming 100th Day of School celebration. Being in K4, this is her very first year of school and her first 100th day of school celebration, and we'll be bringing out all the bells and whistles to celebrate such a fun milestone in her life. When I was a child, we didn't celebrate this event. Honestly, I don't think this is something that started to be widely celebrated until the last decade, but I am absolutely in love with the idea. Kids work hard during the school year, and it's nice to be able to take a day and celebrate their hard work!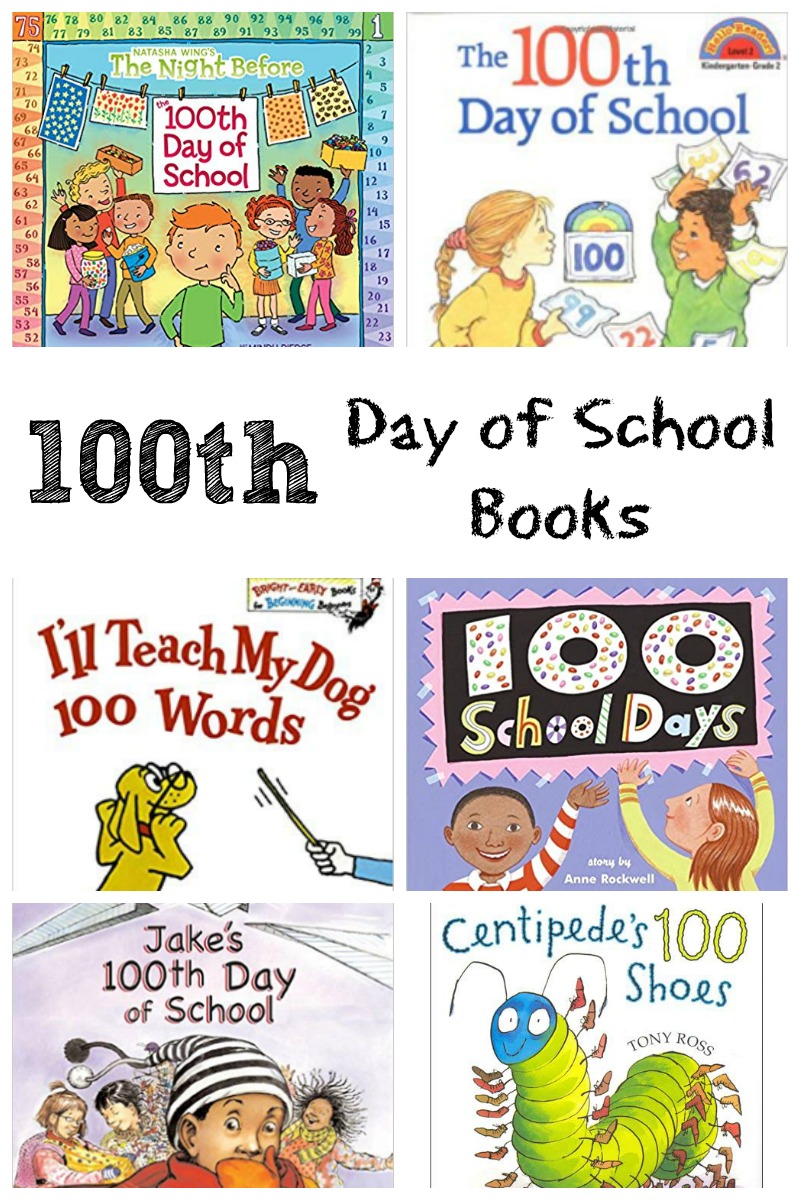 After doing a quick Pinterest search for 100th Day of School celebration ideas, I was shocked to see all of the awesome and creative things floating around out there. Costumes, decorations, activity sheets and games galore! I decided to hone in a bit on one particular way to celebrate the 100th day of school: children's books. I was delighted to discover quite a few books pertaining to the subject, and I knew I wanted to put them all in one convenient place for others who are looking for fun and cute ways to celebrate, too!
(By the way, Amazon has a TON of 100th day party supplies available right now at great prices!)
Here's a collection of some of my favorite children's books about the 100th Day of School:
100 School Days – Anne Rockwell
Description: Mrs. Madoff's class is counting pennies — one for every day of school. When they get to 10 pennies, they know they've been going to school for 10 days. What will happen when they get to 100? How will they celebrate Day 100, and what will they do with their 100 pennies?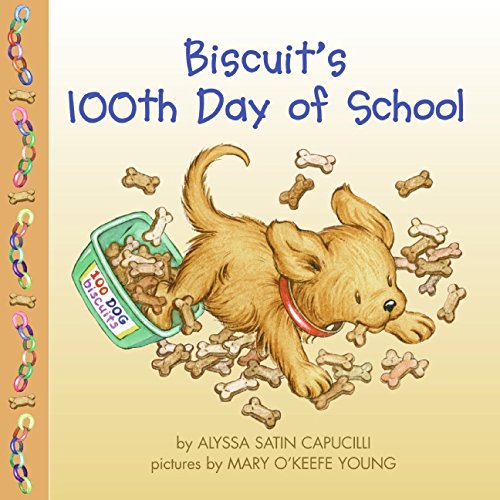 Biscuit's 100th Day of School – Alyssa Satin Capucilli
Description: Time for school, Biscuit! After 100 days of school, it's time to celebrate! How will Biscuit help with the fun? Unfold the flaps to find out!
Ms. Goozenpop's Crazy 100th School Day – Sandy Sanders
Description: Ms. Goozenpop's class is celebrating their 100th day of school. It all starts off well, but when you bring in 100 little creatures, and they soon start running amuck — well, things tend to get a bit… crazy. This humorous rhyming book is a follow up to Sandy's first book, 'Ms. Goozenpop's Crazy Alphabet Show and Tell,' where poor Ms. Goozenpop can't seem to catch a break. The day starts off with the best of intentions, with the class celebrating their 100th day of school. Soon things take a chaotically funny turn when things get a bit out of hand.
Rocket's 100th Day of School – Tad Hills
Description: Rocket is busy collecting 100 things to take to school on his 100th day, and he has the perfect place to keep them safe. That is, until Bella, a squirrel who loves acorns, gets involved.
The 1o0th Day of School – Angela Shelf Medearis
Description: The children learn 100 spelling words, plant 100 seeds, bake 100 cookies, and do everything the 100 way to celebrate this special day.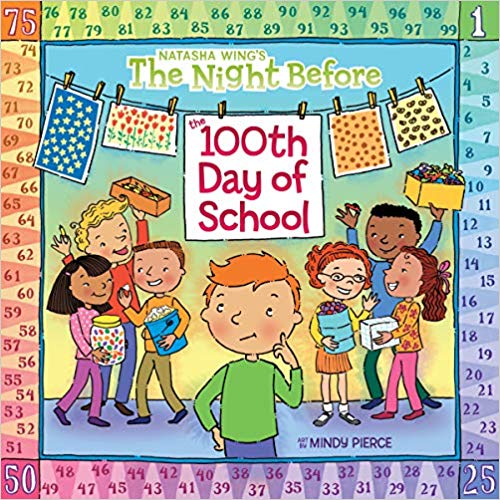 The Night Before the 100th Day of School – Natasha Wing
Description: The 100th day of school is almost here and one student is desperate to find 100 of anything to bring to class. Then all of sudden inspiration strikes, and he comes up with a surprise that makes the 100th day celebration one to remember!
Jake's 100th Day of School – Lester Laminack
Description: What will Jake do when he forgets to bring the special collection he's going to share for the 100th day of school?
Jake and his fellow students are getting ready for a celebration. Tomorrow is the 100th day of school and everyone is going to share their collections of 100 things. The day of the celebration arrives, but Jake forgets the 100 family pictures he has glued into a special memory book at home. Disaster! Thanks to Jake's ingenuity and the sensitivity of his principal, Mrs. Wadsworth, Jake does have a collection to display that day… and something special to share with the class on the 101st day of school.
Disaster on the 100th Day of School – J. Jean Robertson
Description: Little Birdie Books provide a fun, informative way to approach essential educational skills. These age-appropriate readers engage early learners by using simple language and appealing topics while also featuring helpful sections like Words to Know Before You Read, Comprehension & Extension activities, and more.
Miss Bindergarten Celebrates the 100th Day of Kindergarten – Joseph Slate
Description: Miss Bindergarten, the world's best kindergarten teacher, is getting ready for another milestone. Tomorrow she and her class will have been together for 100 days. To celebrate, each student must bring "100 of some wonderful, one-hundred-full thing!" At night, while the students go to work assembling their projects, Miss Bindergarten is working, too, making special surprises for the class. The 100th day of kindergarten is bound to be unforgettable!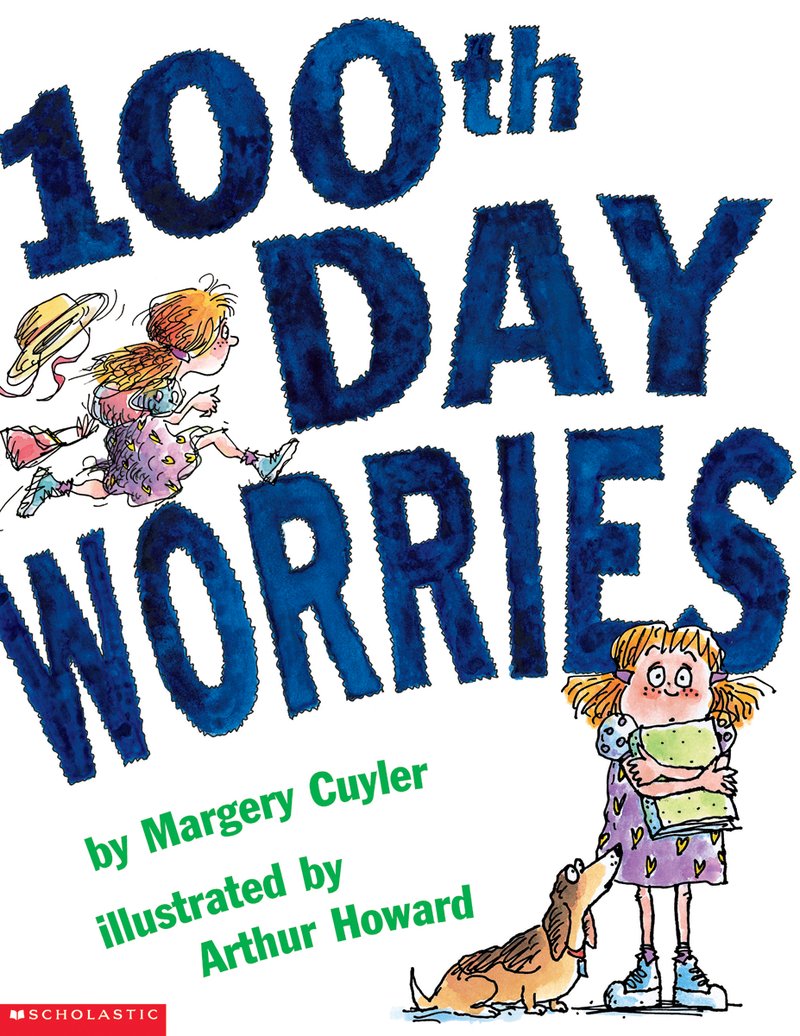 100th Day Worries – Margery Cuyler
Description: When Jessica's teacher tells everyone in class to find 100 things to bring to school for their 100th day, Jessica starts to worry. She wants to bring something really good. but what? 100 marshmallows? No, too sticky. 100 yo-yos? Nah, that's silly. When Jessica reaches the 99th day, she really starts to worry. She still doesn't know what to bring! Could the best collection of 100 things be right under her eyes?
Young Cam Jansen and the 100th Day of School Mystery – David Adler
Description: Cam Jansen and her best friend, Eric, are excited about their class's 100th day of school party! To celebrate, they're having snacks that start with the letter P: pretzels, popcorn, pineapple juice, and everybody's favorite, pizza. But when the pizza disappears from the kitchen, it's up to Cam and her photographic memory to "click" and solve this delicious mystery!
Emily's First 100 Days of School – Rosemary Wells
Description: Emily is ready for her first day of school. There's so much to do: learning the alphabet, singing, reading books, dancing, and counting, starting with the very first day. One hundred days feels very far away, but day by day, Emily and her classmates see they're getting closer. And as the lessons they learn begin to add up, their world expands.
100 Days of School (Math is Fun!) – Trudy Harris
Description: How many ways are there to count to 100? Lots! The funny rhymes in this book will show you some different ways to count to 100 using a clown's nose, piggy toes, and other groups of things. It all adds up to a fun way to learn about 100!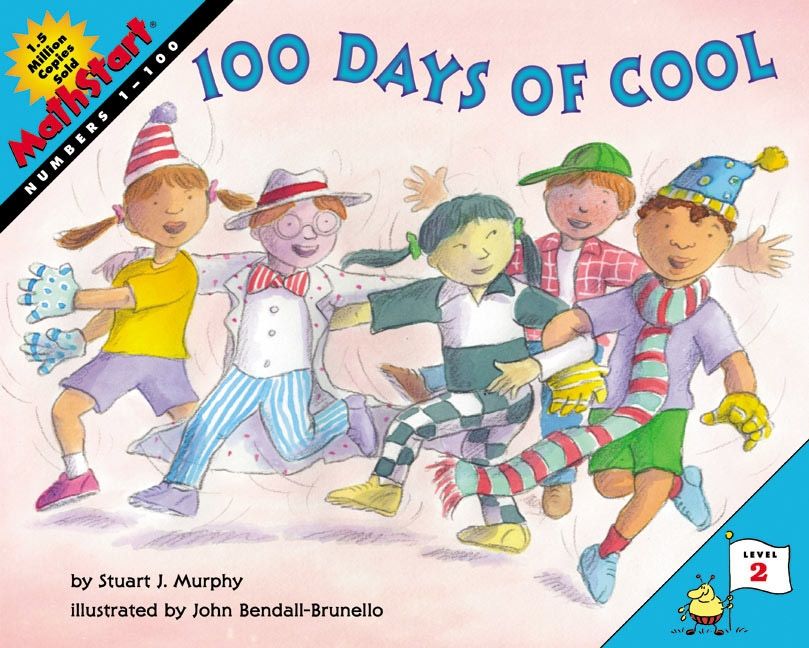 100 Days of Cool – Stuart J. Murphy
Description: Most classrooms celebrate 100 days of school. But for Mrs. Lopez's class, it's 100 days of cool! Something new and cool is bound to happen every day, all the way from 1 to 100.
The 100 Hats of the Cat in the Hat – Tish Rabe
Description: The Cat in the Hat spends the 100th Day of School visiting Sally and Dick's classroom to show how some simple tools–including a hundreds chart, ten frame, number line, and 100 silly hats–make it easy and fun to count, add, subtract, multiply, and divide.
Description: 1 + 1 = 2 snowmen. 3 + 4 = 7 snowmen. 5 + 6 = 11 snowmen. Finally, 100 snowmen! As you count and add, watch the snowmen enjoy a snowball fight, make funny faces, play hide-and-seek— and just plain have fun. And you'll have fun, too!
Fancy Nancy The 100th Day of School – Jane O'Connor
Description: With the 100th day of school just around the corner, Nancy finds herself utterly stumped. She can't think of anything exciting, special, or imaginative enough to bring in to class to commemorate the day. Just as Nancy begins to lose hope, she finds inspiration from an unexpected source—and learns that even sad events can bring with them a glimmer of beauty.
Hedgehog's 100th Day of School – Lynne Marle
Description: Spike and his critter classmates plan special projects to mark a school-year milestone in this sweet and funny picture book.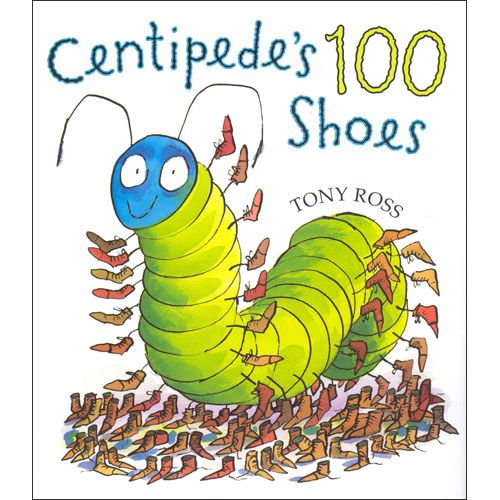 Centipede's 100th Day of School – Tony Ross
Description: "One hundred shoes, please!" said the little centipede. "Fifty left ones, and fifty right ones." "Why do you want one hundred?" asked the shoe seller."Because I'm a centipede, which means a hundred feet," said the little centipede. But when are one hundred shoes too many shoes? And what do you do with too many shoes? Why, you give them away!
One Hundred Hungry Ants – Elinor J. Pinczes
Description: One hundred hungry ants march off single file to sample a picnic, but when the going gets too slow, they divide into two rows of fifty, then four rows of twenty . . . until they take so long that the picnic is gone!
Description: Beginning readers can learn 100 different words in this story about a remarkable dog.
Will your children be celebrating the 100th day of school this year? What activities does your school have planned? Which book from the list above will you be reading with your children? Leave a comment below and share the love!