I received a Power Air Fryer XL™ as compensation in exchange for my honest review. All opinions expressed here are 100% my own!
When you think of southern style food, what are some of the first things that come to mind? Casseroles? Sweet tea? What about fried chicken? If you automatically thought of something battered and fried, you're definitely not alone! It's no secret that we love our fried foods here in the south. Heck, we even fry our vegetables! Just walk into any local diner around here and you'll find that the majority of the menu items are fried – and if they're not, the cooks will be more than happy to fry it for you!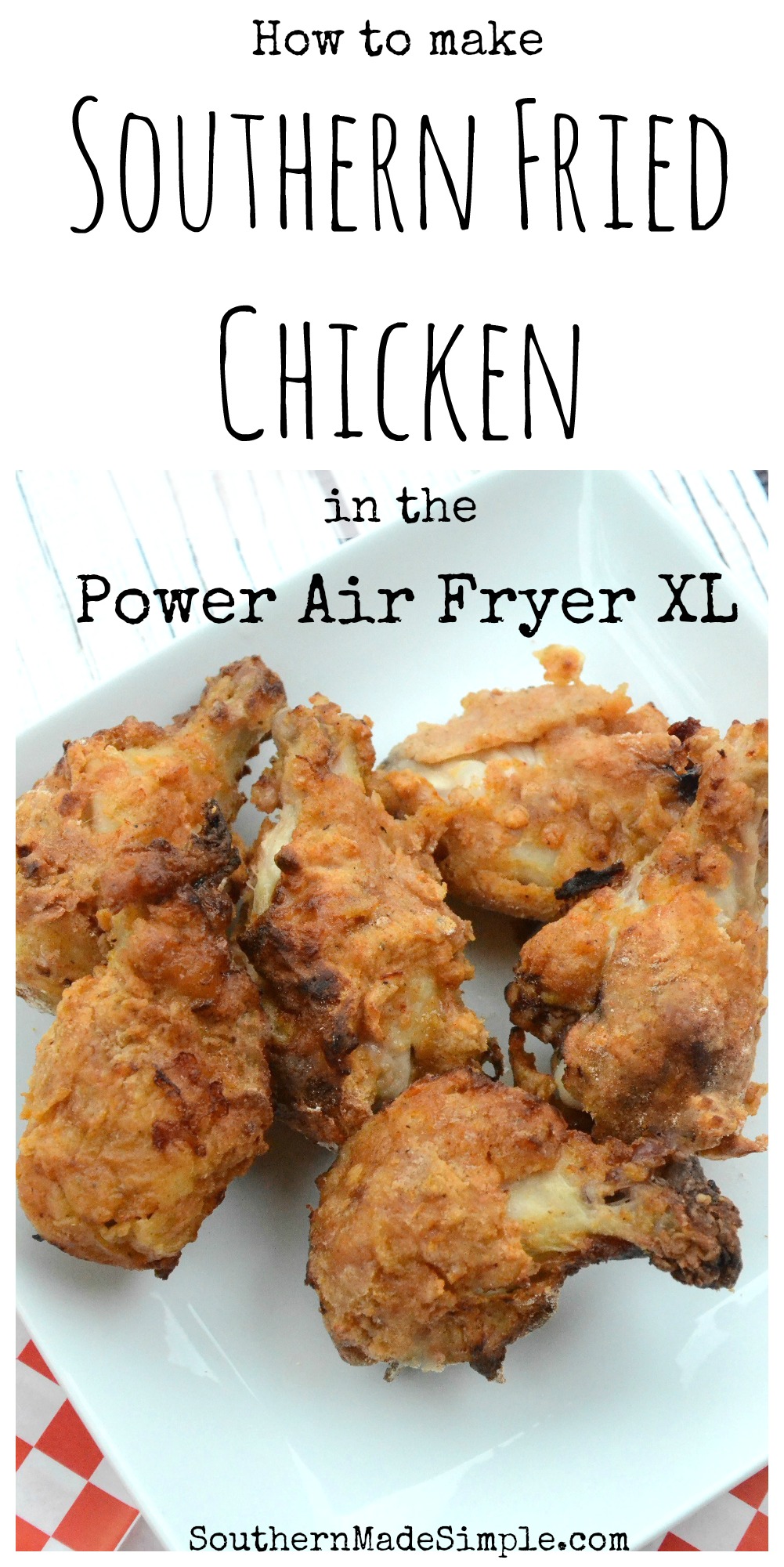 While I love fried foods as much as the next person, I'm also aware that frying all of our foods (especially our vegetables) isn't always the wisest choice to make in regards to our health. (Everything in moderation, though!)
But how can I possibly still enjoy my favorite southern-style favorites (I'm lookin' at you, fried chicken!) without breaking out the oil and frying pan? When I make fried chicken, I want it to be golden brown and crispy, and you can't achieve that kind of magic by throwing it in the oven to bake!
But that, my friends, is where the Power Air Fryer XL™ stepped in to save the day, and it's completely changed my fried chicken game in a really BIG way!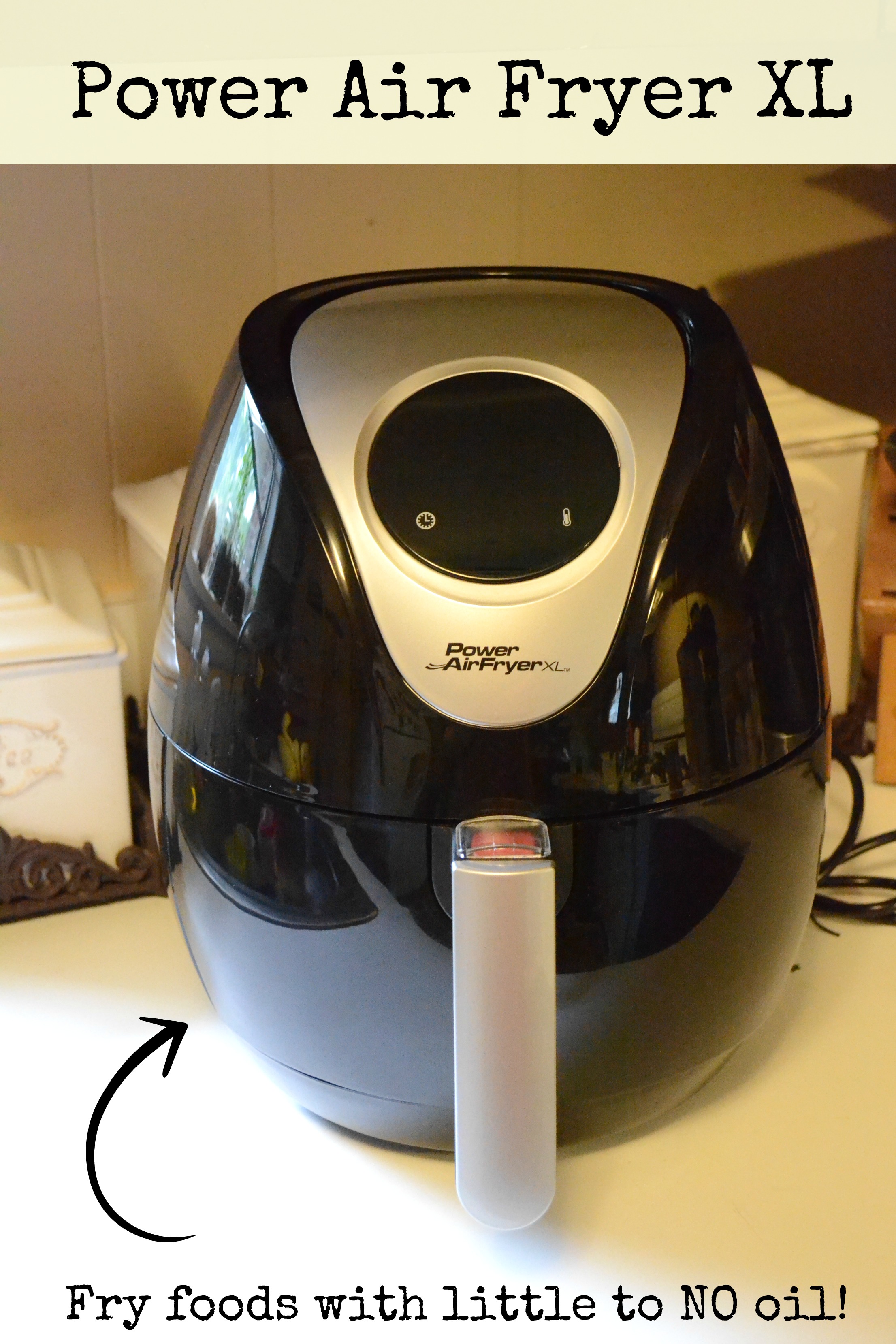 Would you believe me if I told you that you can now fry your favorite foods using little to NO oil at all? You can have no greasy mess, no added calories, and no guilt in indulging in your southern-fried favorites! The first time I saw the video advertisement shown below, my first thought was, "What kind of sorcery IS this??" I loved the idea of not using oil to achieve perfectly crispy fried goodness, but I was very doubtful. After all, I've spent my whole life knowing only one way of frying foods – and that's with oil.
But Y'ALL! Believe me you must, because this thing is the real deal! I'm still convinced that this gizmo totally is sorcery, but it's the kind of sorcery that I can totally get down with! Plus, it makes some dang delicious and crispy foods that I've just got to share with you!
I decided to test test the waters a little bit by making a batch of traditional southern fried chicken. I knew right off the bat that if the Power Air Fryer XL™ could deliver a golden and crispy batch of one of my favorite comfort foods, it'd earn the highest honors in my mind and quickly become part of a big lifestyle change for me and my family.
To get the party started, I broke out the handy dandy recipe book that came with my Power Air Fryer XL™ and went straight to the recipe card for fried chicken. I tweaked it just a smidge to my own taste, and then I broke out the chicken and batter and was ready to (air) fry!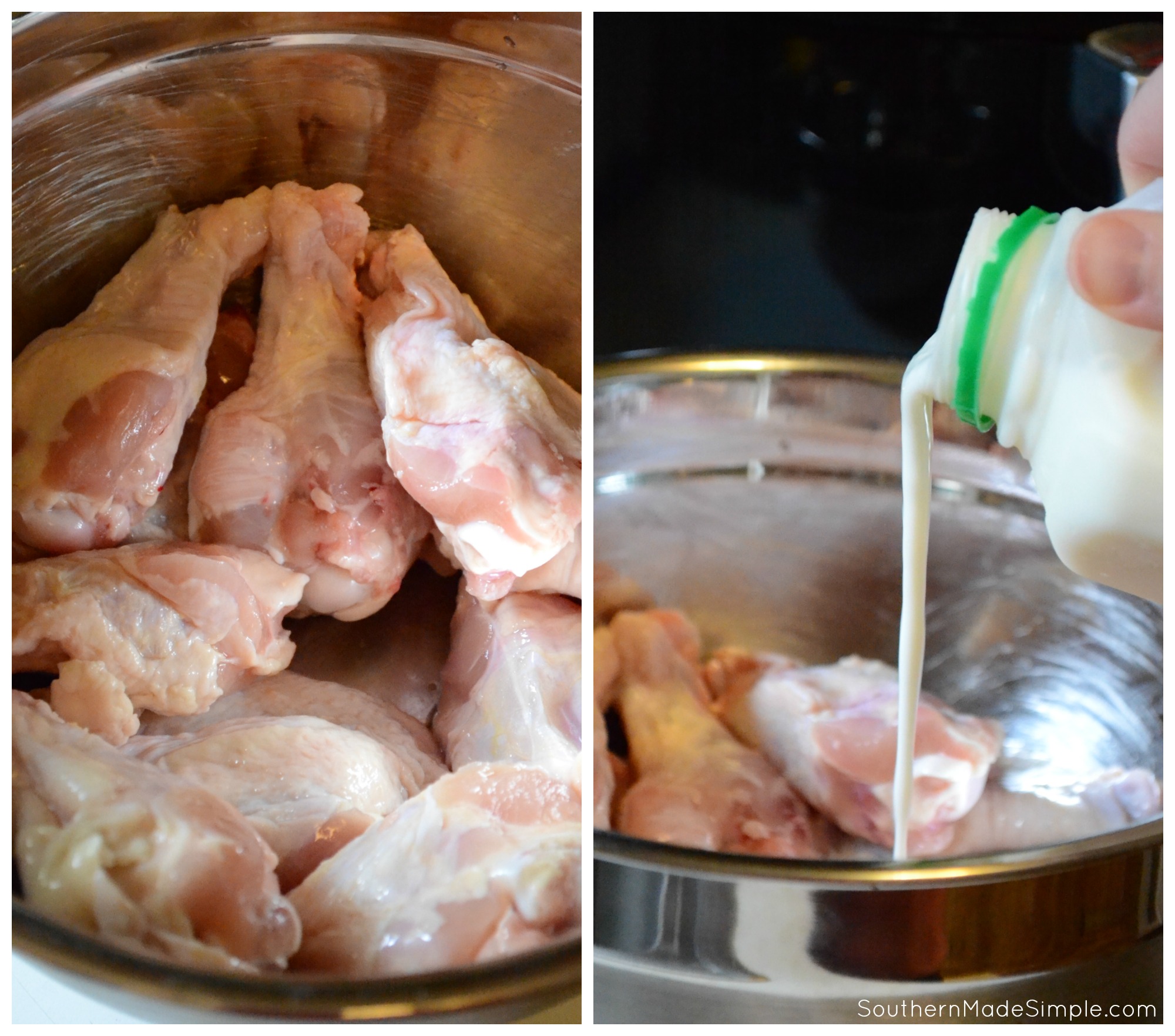 For this recipe, I decided to use chicken drumettes because they're my very favorite. I tossed the chicken in a bowl and covered it in a layer of creamy buttermilk. I covered the bowl and let it set in the refrigerator for about 2 hours.
While the chicken was sitting, I went ahead and mixed up the flour and spices to batter the chicken with.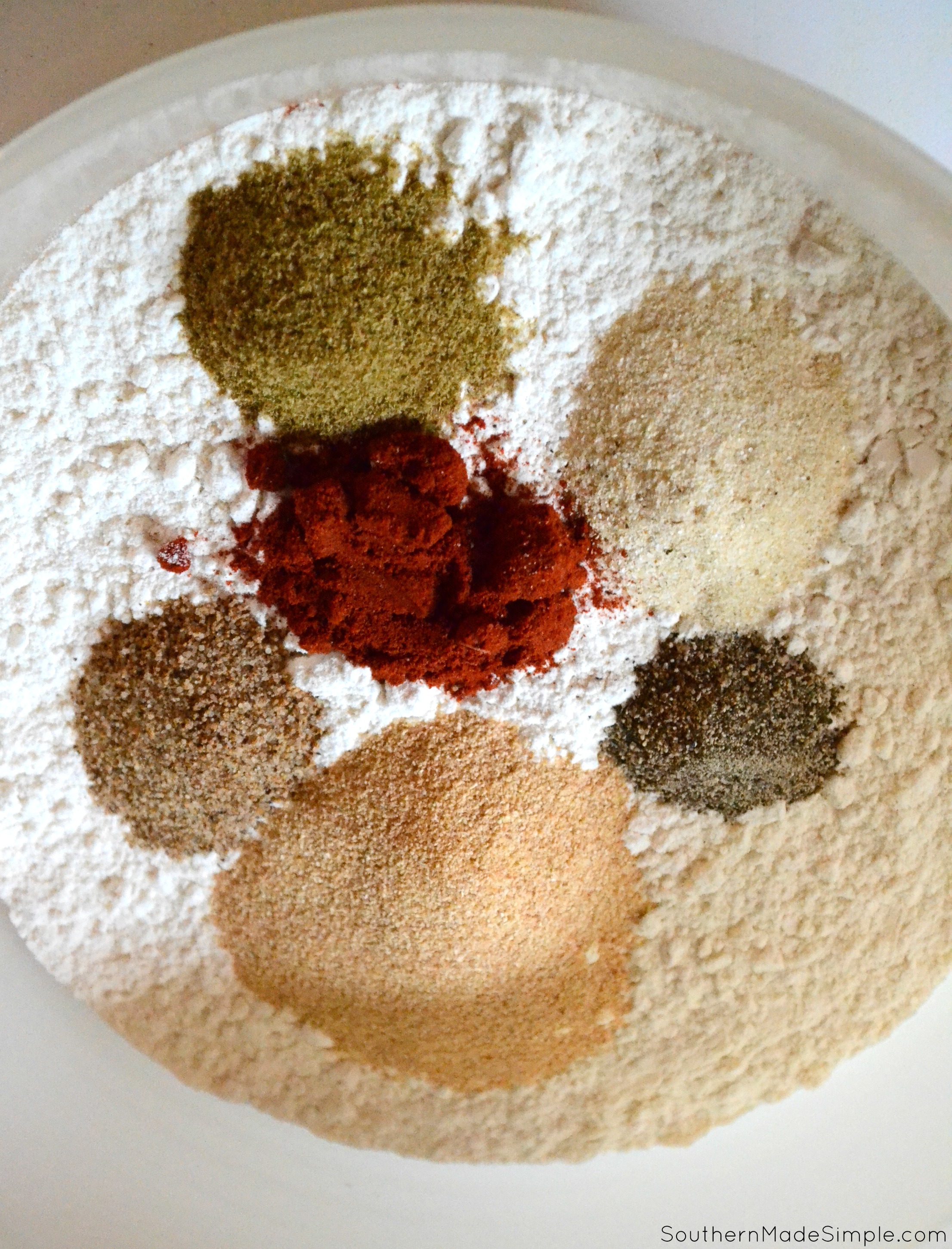 After the chicken sat for a while, I removed all drumettes from the bowl of buttermilk and placed them on a plate. I dipped each piece of chicken first into the flour and spice mixture, then back into the buttermilk, and then once more into the flour mixture. Double battering the chicken really makes it extra crispy and delicious!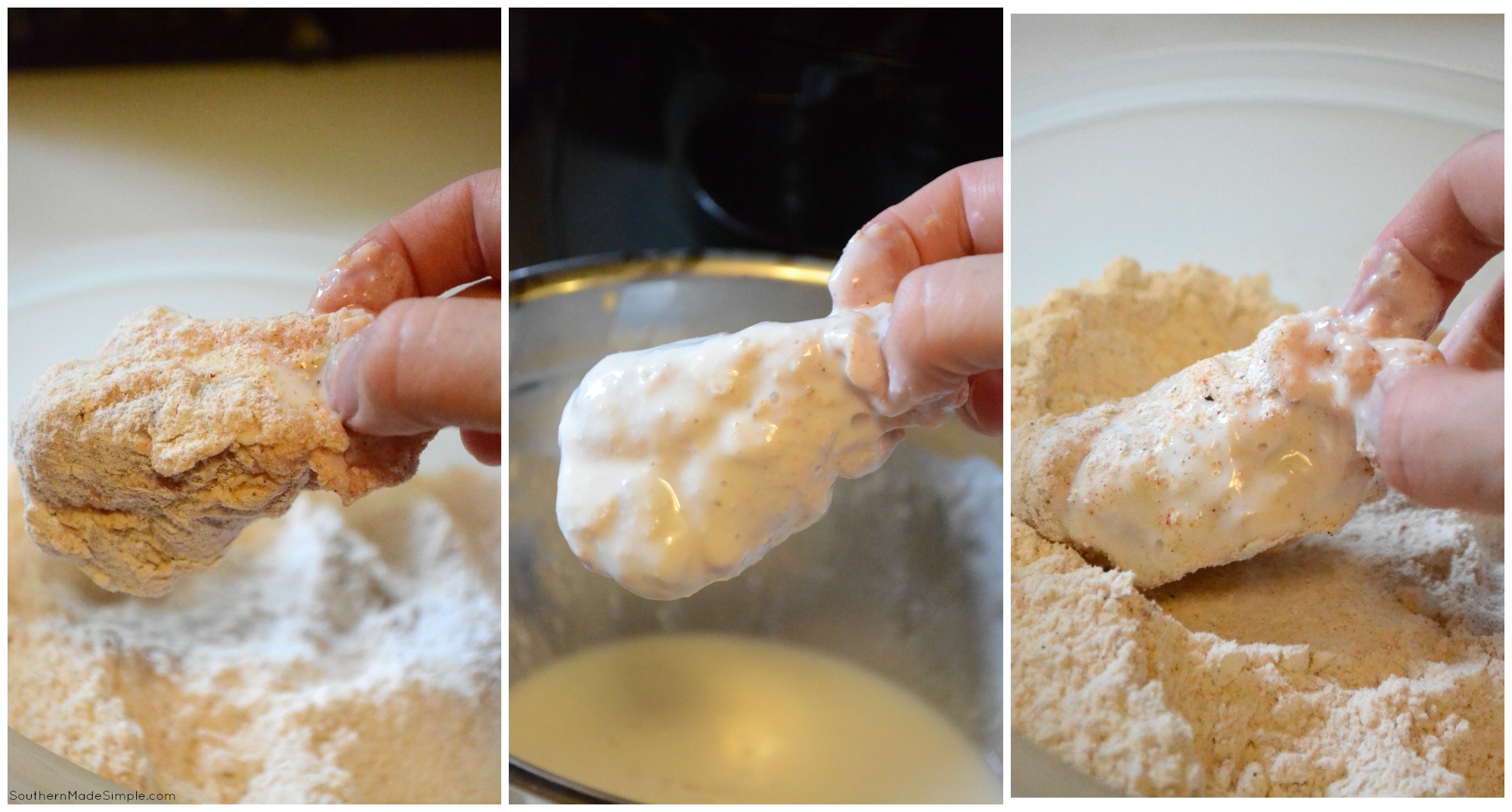 I placed each piece into the Power Air Fryer XL™ fry basket and set the digital one-touch panel to the chicken setting, followed by the recommend temperature and cook time of  360 degrees for 20 minutes. Once the air fryer began cooking, I opened up the basket about every 5 or so minutes to turn the chicken with a pair of tongs to ensure that the battered chicken didn't stick to one another.
After 20 minutes, the chicken was completely cooked, piping hot, and perfectly crispy! I'll admit that I was in disbelief, but once I took that first bite, I became a total believer!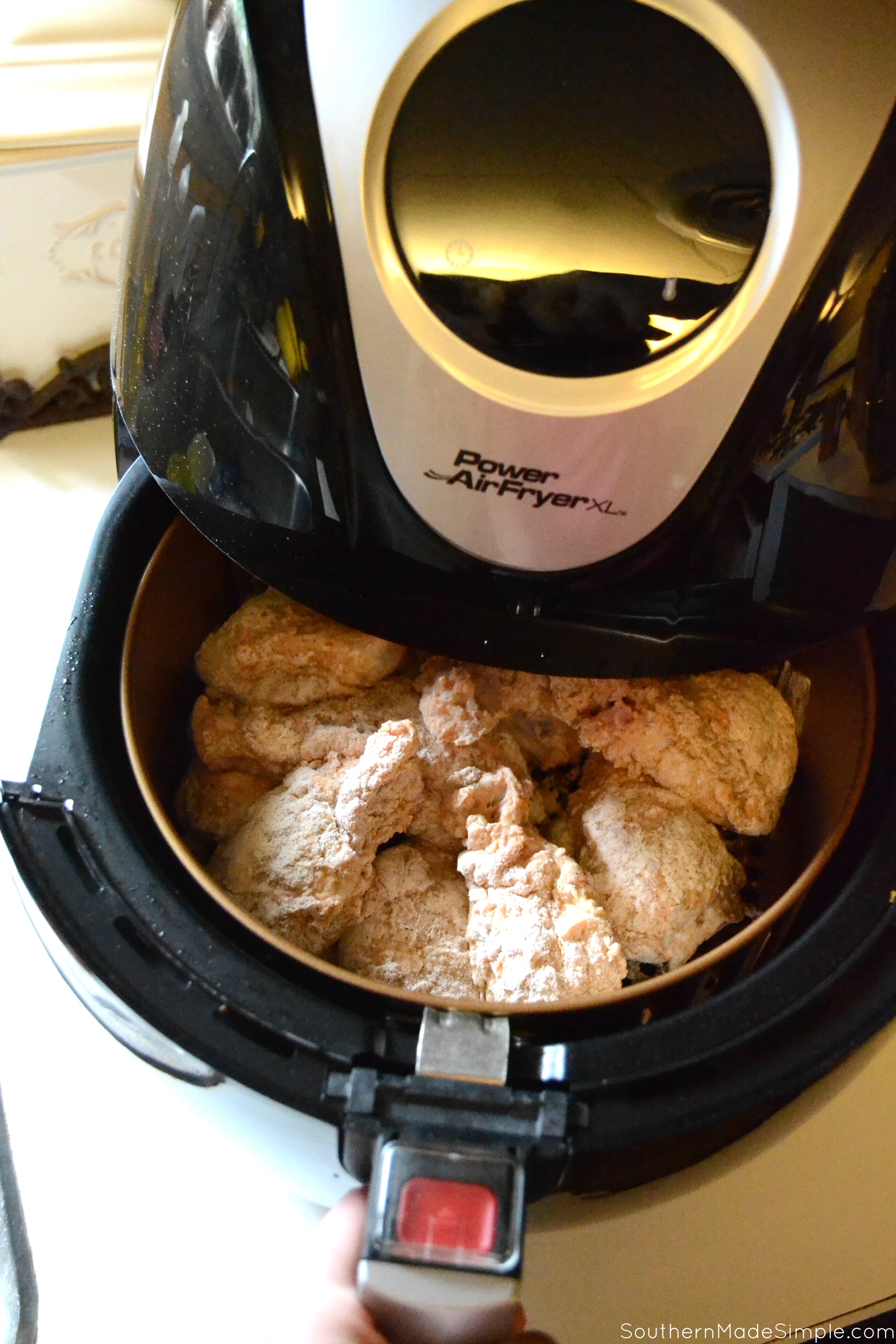 The Power Air Fryer XL™ works by creating a whirlwind of super heated air that reaches up to 400 degrees. The moisture is locked in while cooking so everything cooks evenly every time! Cooking with an air fryer as opposed to oil means that you're cutting calories by about 80%. Score!
But wait! There's more! 😉
Not only can you fry foods with the Power Air Fryer XL™, but you can also bake, steam, grill, and sauté! Pizza, pies, steaks, vegetables – the possibilities are nearly endless!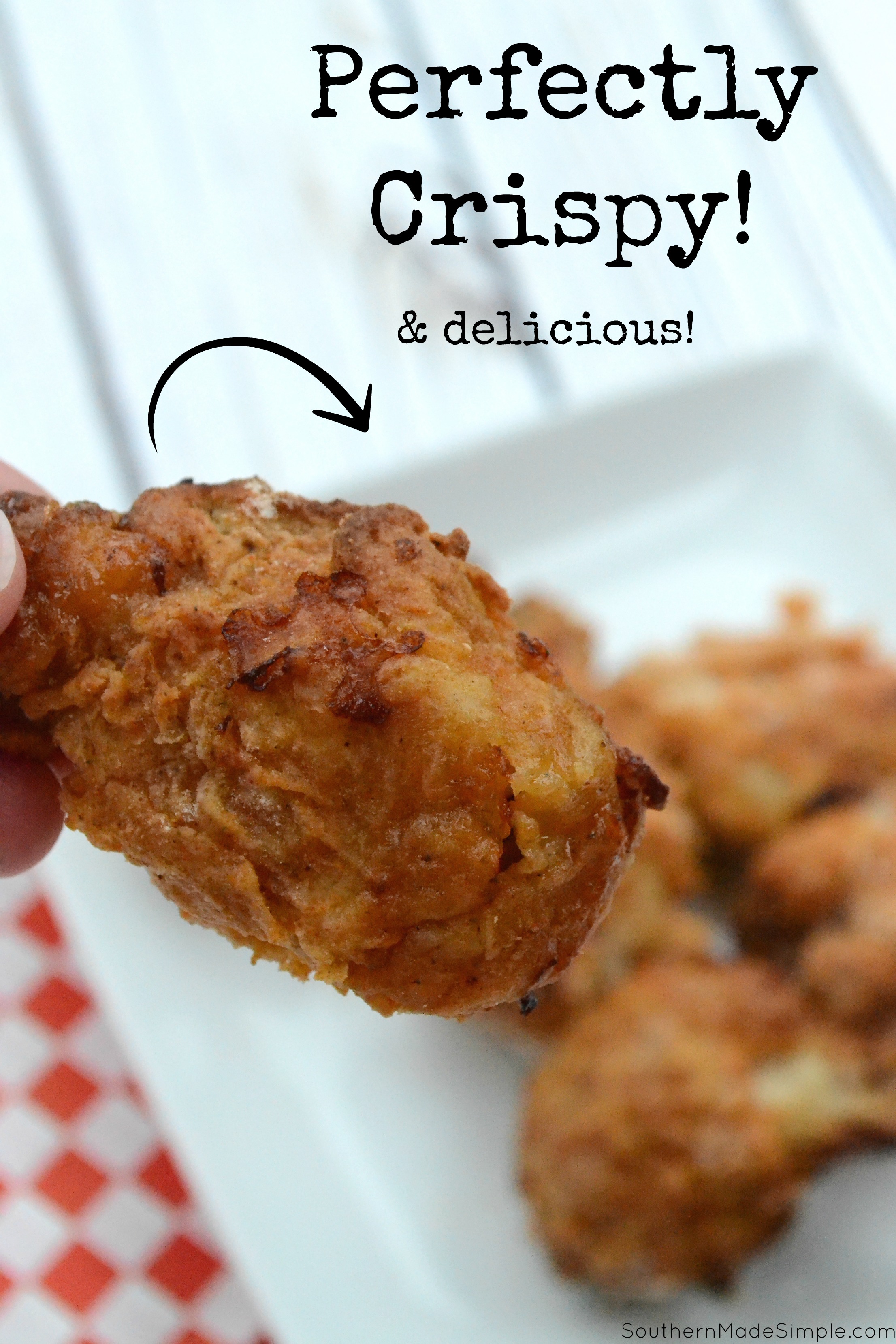 Here's a free printable of the recipe I used if you'd like to give it a try:
NOTE: This recipe varies only slightly from the fried chicken recipe that comes with the machine. I did not alter the cook time of the chicken in ANY way, so if you are having issues with the meat not cooking thoroughly, please consult with the company first. I am not able to troubleshoot your machine, and I am also not a representative for the company. I am just a fellow fried chicken lover who loves her air fryer! 😉
Southern Fried Chicken
Ingredients
8-10

Chicken Drumettes

1

cup

buttermilk

2

cups

white all purpose flour

1

Tbs

black pepper

1

tsp

salt

1

Tbs

garlic powder

1

tsp

creole seasoning

1

tsp

onion powder

1

Tbs

paprika

1

tsp

cumin
Instructions
Soak the chicken in the buttermilk for about 2 ours in the refrigerator

In a separate bowl, combine flour and seasonings and mix well

Remove chicken from buttermilk and set on a plate

Dip each piece of chicken into the flour mixture, followed by the buttermilk and then once more into the flour mixture

Place each piece of chicken into the fry basket

Place the fry basket into the Power Air Fryer XL

Press the M button and scroll over to the chicken icon

Adjust cook time to 20 minutes at 360 degrees and begin

Turn chicken with tongs about every 5 minutes to prevent any sticking

Serve immediately
---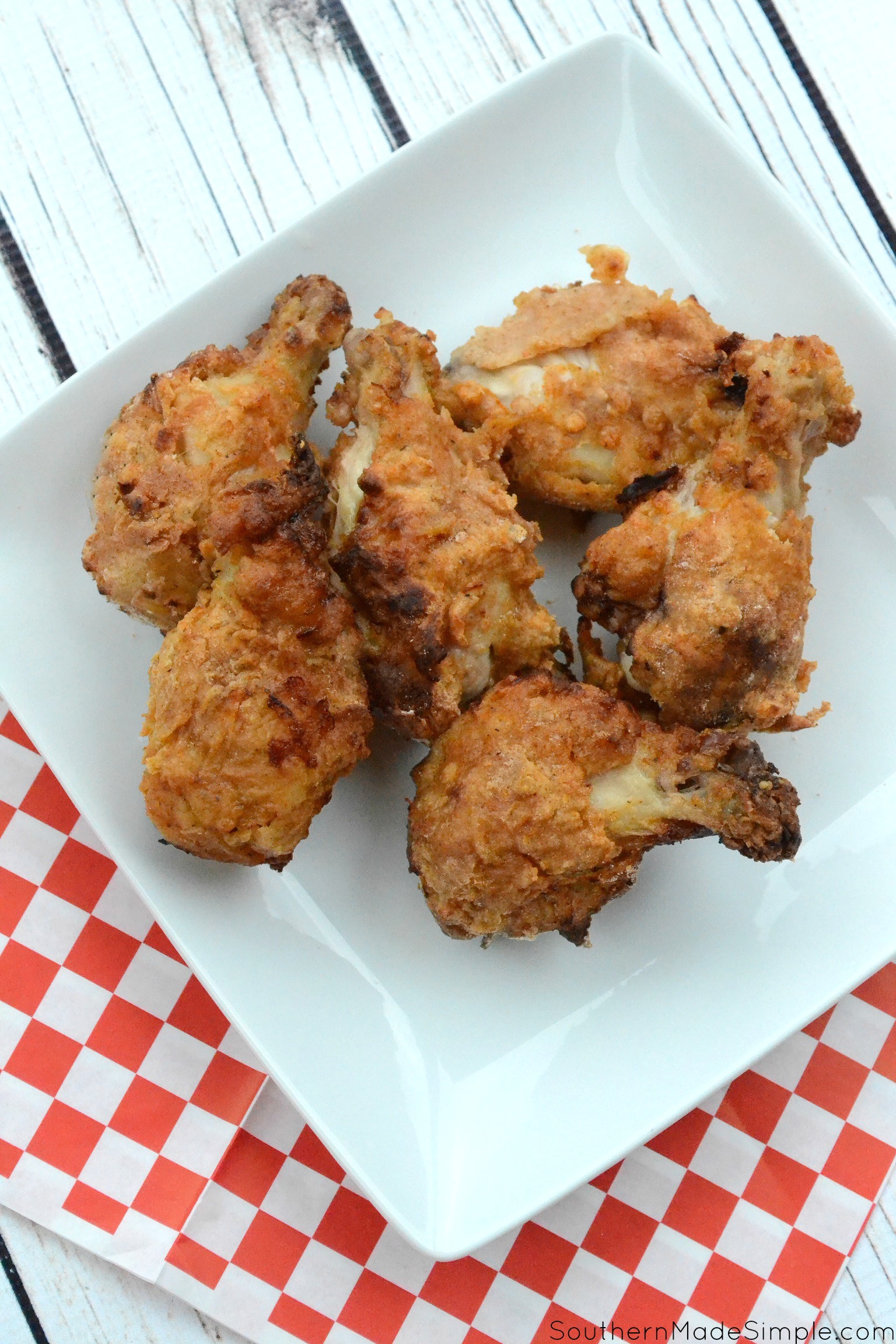 And just like that, you've got a batch of perfectly golden crisp southern fried chicken without the guilt! The Power Air Fryer XL™ has been a joy to use, and cleanup is super easy. I'm currently making a list of all the recipes that I want to try, and I'm pumped to be able to indulge in all of my favorite foods without the extra grease!
You can find the Power Air Fryer XL™ to purchase at powerairfryer.com, or at these select retail stores: Kohls, Bed Bath & Beyond and Target. It comes in either red or black, and the 3.4 quart size retails for $119.97 while the 5.3 quart size retails for $149.07
Looking for a few more Air Fryer recipes to try? Check out this roundup of 16 Must-Try Breakfast Recipes!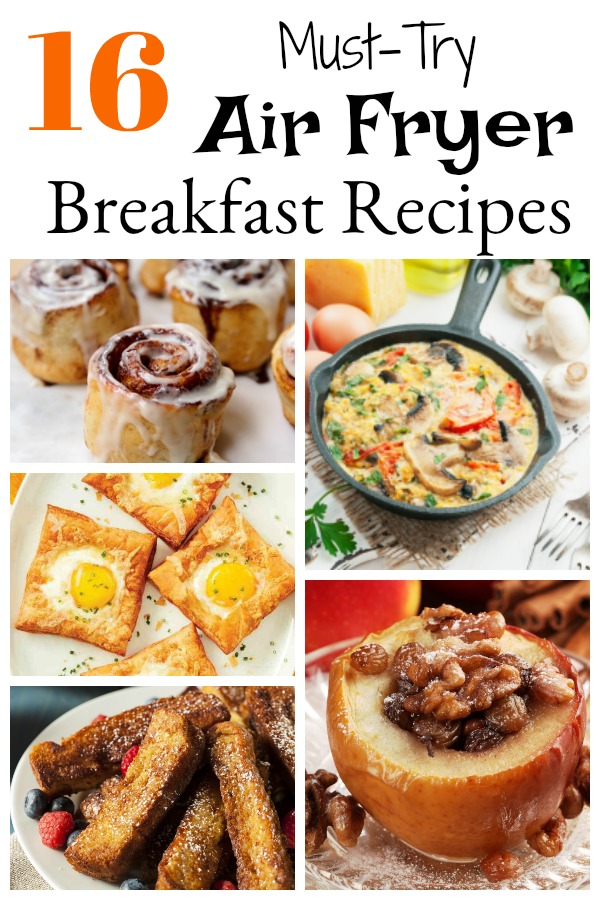 And this roundup of 20 Game Day Air Fryer Recipes!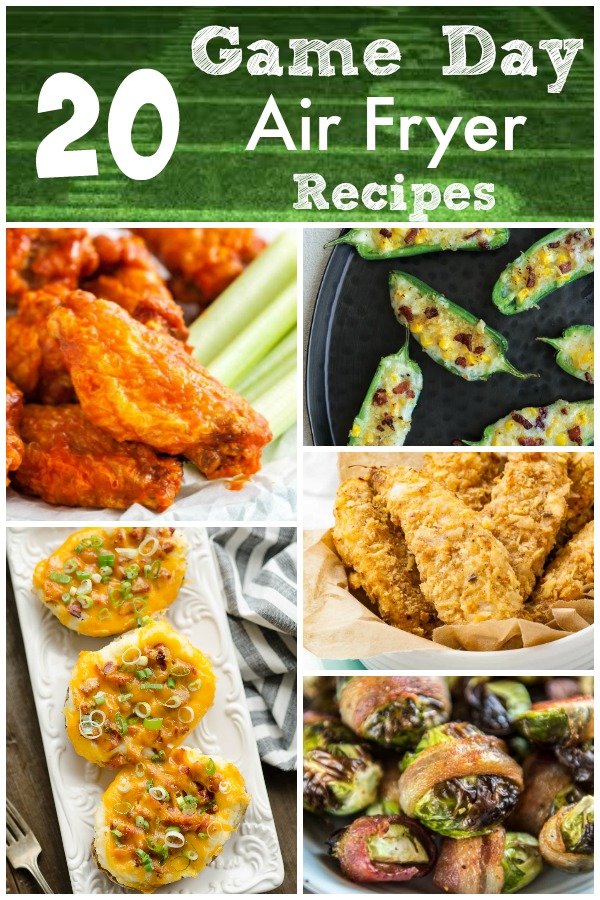 What recipes would you love to make in a Power Air Fryer XL™? Leave a comment below and share the love!