This Old Fashioned Vinegar Pie may sound strange, but it's a true gem straight from the Depression Era that has earned its place on the kitchen table today!
I feel that I owe somebody an apology. That I need to repent of my sins. That I need to go stand in a corner and wash my mouth out with soap. As I was thumbing through an old church cookbook earlier this week, I stumbled upon this recipe for Vinegar Pie. Knowing good and well that everything else I've ever tried from that cookbook has been nothing short of delicious, I quickly scoffed at this recipe and dismissed it. In fact, I'm pretty sure I exclaimed out loud to an empty room. "That sounds terrible!"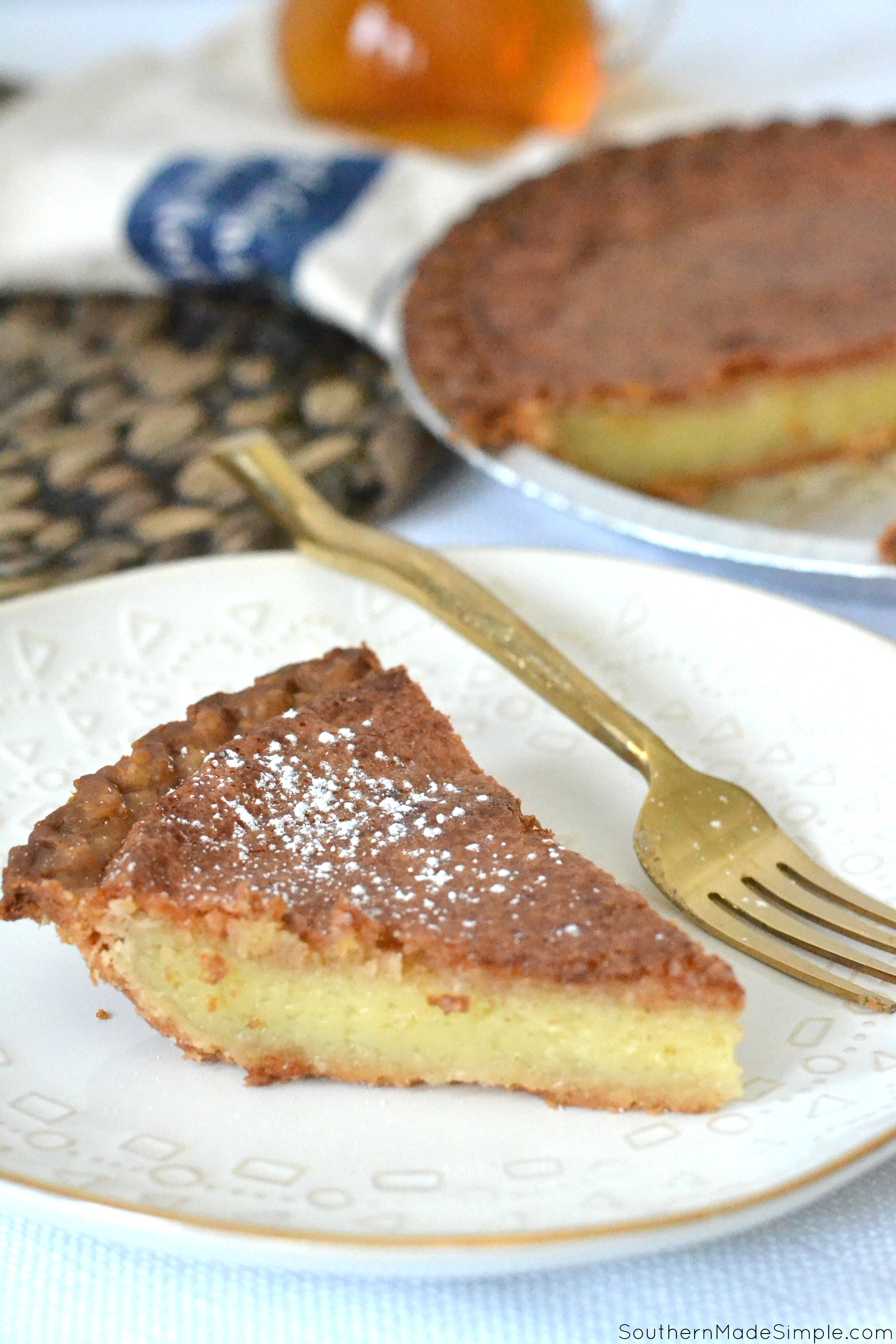 But for some reason throughout the rest of the day, I kept thinking about that recipe for vinegar pie. "Why would someone make a pie with apple cider vinegar? Why would you even call it that? Who even thought that it sounded like a good idea to put apple cider vinegar in a dessert?" These were all questions running through my brain, all the while my curious nature was turning flips saying "Just make the doggone pie and try it for yourself, Laura!" So that's exactly what I did.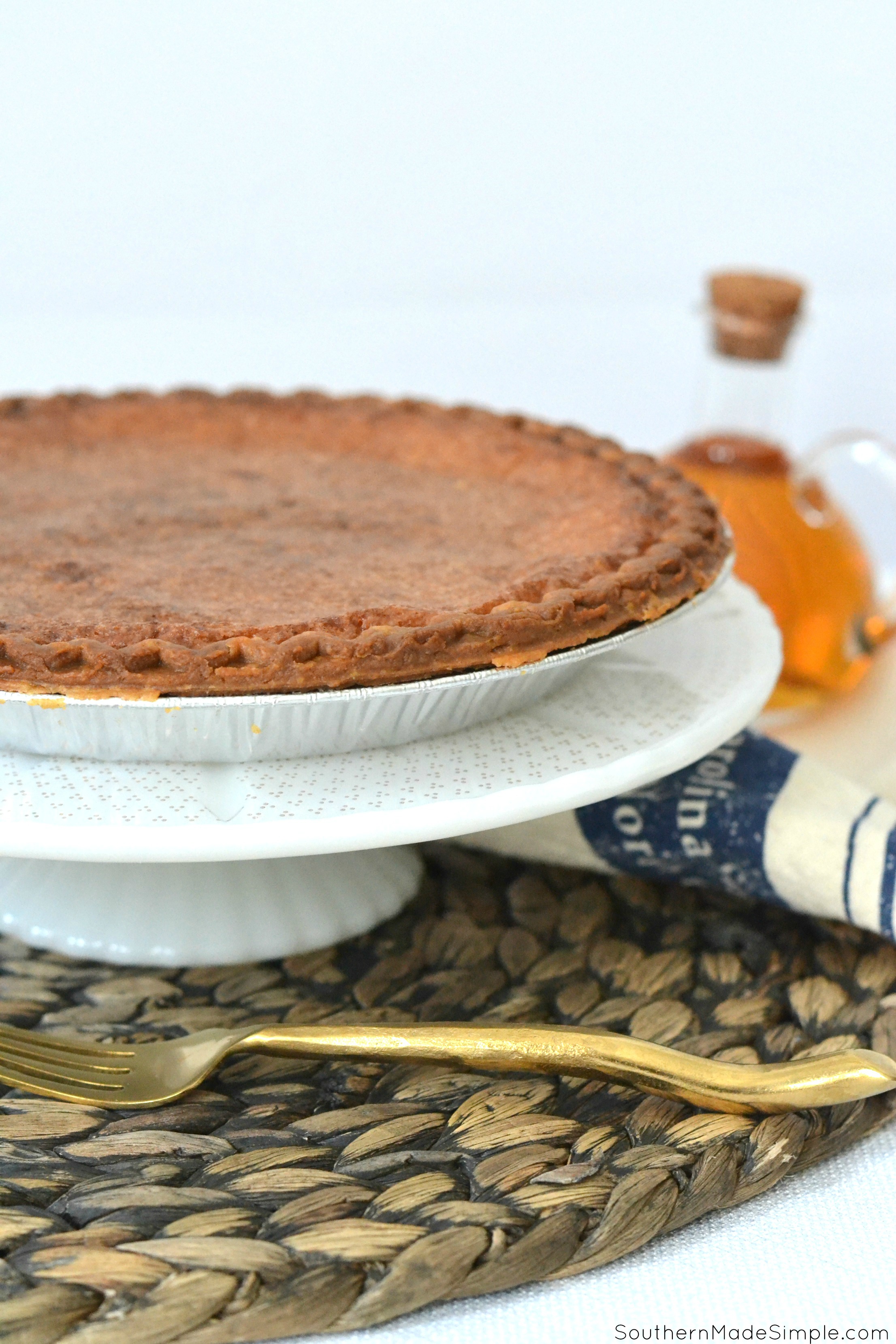 Before I put the pedal to the metal on making this recipe, though, I wanted to do a little research. Perhaps it was because I needed a little bit more convincing to try it, but I know I probably would've made it regardless. I'm just that way about making new foods.
Vinegar Pie is a product of The Great Depression Era, much like this Old Fashioned Buttermilk Pie I made a few weeks ago. It was a dessert women could easily and affordably make with many of the ingredients they already had on hand. Things like fruit and nuts were often hard to come by, so it took a lot of creativity to be able to pull off simple luxuries such as serving a fresh pie to your family.
While it may strike us all as odd that they would reach for the vinegar, it was actually nothing short of culinary genius. The acid of the vinegar acts as a substitute for the acid that is found in fruit. It gives the pie a bit of a tangy undertone, but not one that screams "There's vinegar in this pie!" The sweetness marries with the tang of the vinegar in a way that just works, and it's custard like texture makes it a pie that I'm going to keep in my recipe archives for the rest of my life. The pie isn't much to look at, bless it's heart, but it's definitely here to stay!
Old Fashioned Vinegar Pie
Ingredients
4

eggs

large

1

stick

salted butter

melted

1 1/2

cup

sugar

2

Tbs

apple cider vinegar

1/4

tsp

cinnamon

1

tsp

vanilla

1

pie crust (9-in)

unbaked
Instructions
Preheat oven to 425 F

Combine all ingredients and beat until mixture is slightly fluffy

Pour into pie crust and bake for 30 minutes, or until center is set.

Note: Center will set just a bit once removed from the oven

Cool before serving and enjoy!
---
After making this pie, I felt that the cook time was a tad bit long. The crust browned a bit more than I feel it should have, but it was delicious nonetheless. I've adjusted the time in the recipe above just a bit so that it won't brown as much. I have to give credit to those women who made do with what they had when times were incredibly hard. They were able to turn a sour situation into something sweet, one bite of pie at a time. I'm so glad someone took the time to write this recipe down in that cookbook all those years ago!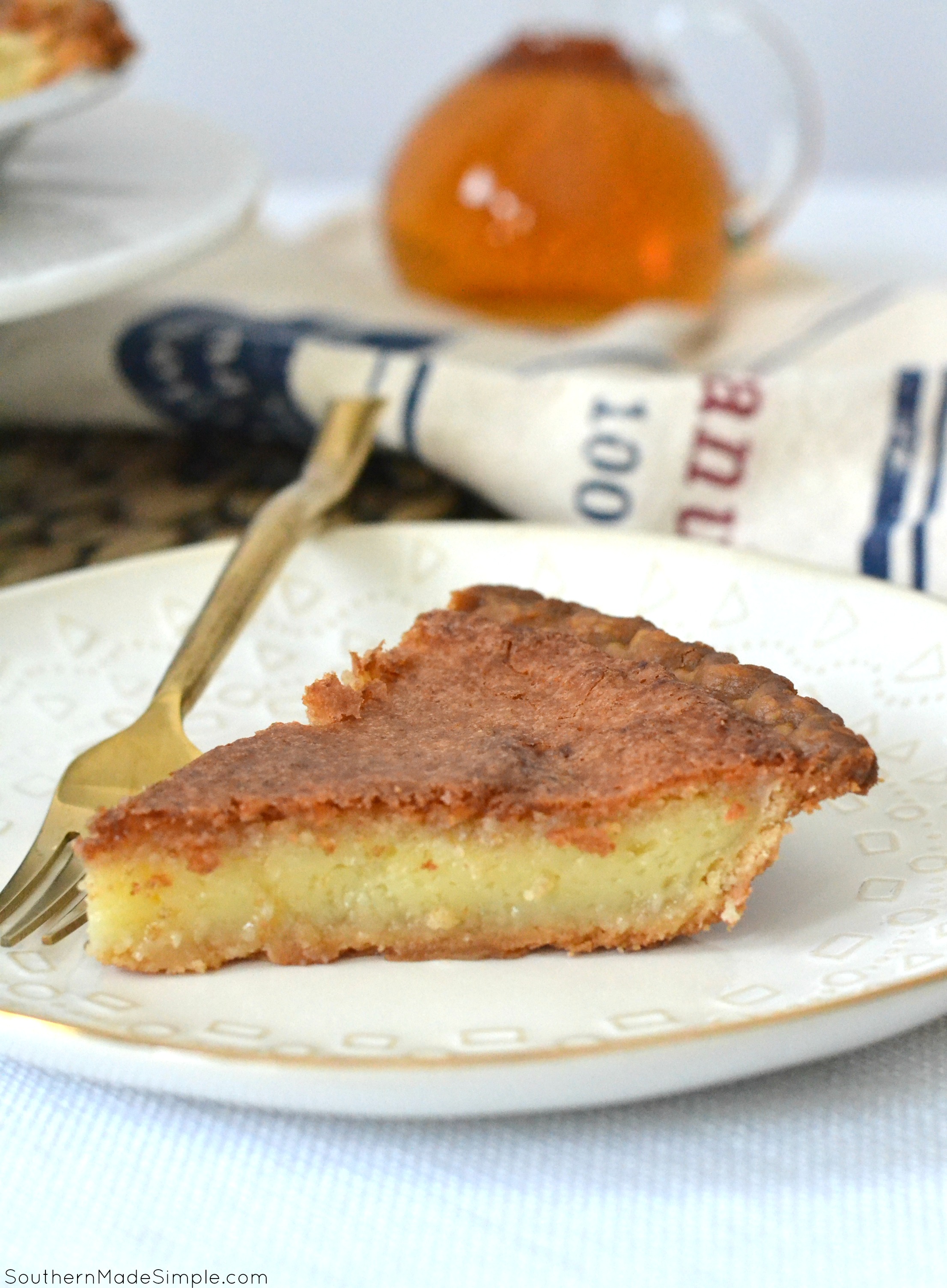 If you like this old fashioned recipe, be sure to check out these other pie recipes found right here on Southern Made Simple!
Old Fashioned Buttermilk Pie | Old Fashioned Chocolate Fudge Pie| Peanut Butter Pie | Pumpkin Custard Pie | Peach Hand Pies | Fresh Strawberry Pie
What other depression era pies or desserts would you love to see? Do you have a recipe that's been passed down through your family that you'd love to share? I'm always down for trying something new, and you never know when you're going to stumble upon a true gem like this vinegar pie recipe!