SOUTHERN MADE SIMPLE IS A PART OF SEVERAL AFFILIATE ADVERTISING PROGRAMS. AFFILIATE LINKS ARE INCLUDED THROUGHOUT THIS POST. ALTHOUGH I PARTICIPATE IN THESE PROGRAMS AND HAVE SPONSORED CONTENT, ALL OPINIONS ARE MY OWN.
Just last week I posted a roundup of a few of my favorite Farmhouse-style decor pieces to spruce up an office space (Farmhouse Finds for the Office). It's been a really big inspiration for me as I've been busy planning the layout and overall design theme of my office space in the home that we're building.
Once I started picking out a few of the decor specifics, I found myself going down a rabbit hole of what seemed like millions of light-fixture options to fill my space. I decided to create my own Farmhouse Light Fixture inspirational board in the form of this post. Maybe you're looking to spruce up your decor and are on the prowl for a new light fixture! If so, I certainly hope this post helps you out! 🙂

If you're currently on the prowl for the hottest Farmhouse-style trends to spruce up your home decor (and if Amazon prime is your BFF), you've GOT to check out these other fabulous roundups that I've put together just for you!
Farmhouse Finds for the Kitchen | Farmhouse Finds for the Bathroom | Farmhouse Office Decor | Farmhouse Nursery Decor | Farmhouse Pillows | 30 Farmhouse Gifts under $30 | Host an Outdoor Farmhouse Party | Fall Farmhouse Finds | Valentine's Day Farmhouse Style |Farmhouse Finds for the Laundry Room
Rustic Rope Chandelier – I'm really crazy about the modern industrial look of this chandelier mixed with the rustic twine element. The Edison bulbs give it a really funky flare that I love, and it's priced just right at around $150!
Industrial Metal Spherical Pendant – Spherical hanging pendants are growing in popularity so quickly! I really love the smooth, thick structural lines (or, curves I guess) that this piece has. It'd be a really fun design to add to any decor!
Piedmont Foyer Lantern – This is RIGHT up my alley, y'all. I've been daydreaming of having a light just like this for my foyer, and the price point on this piece is spectacular!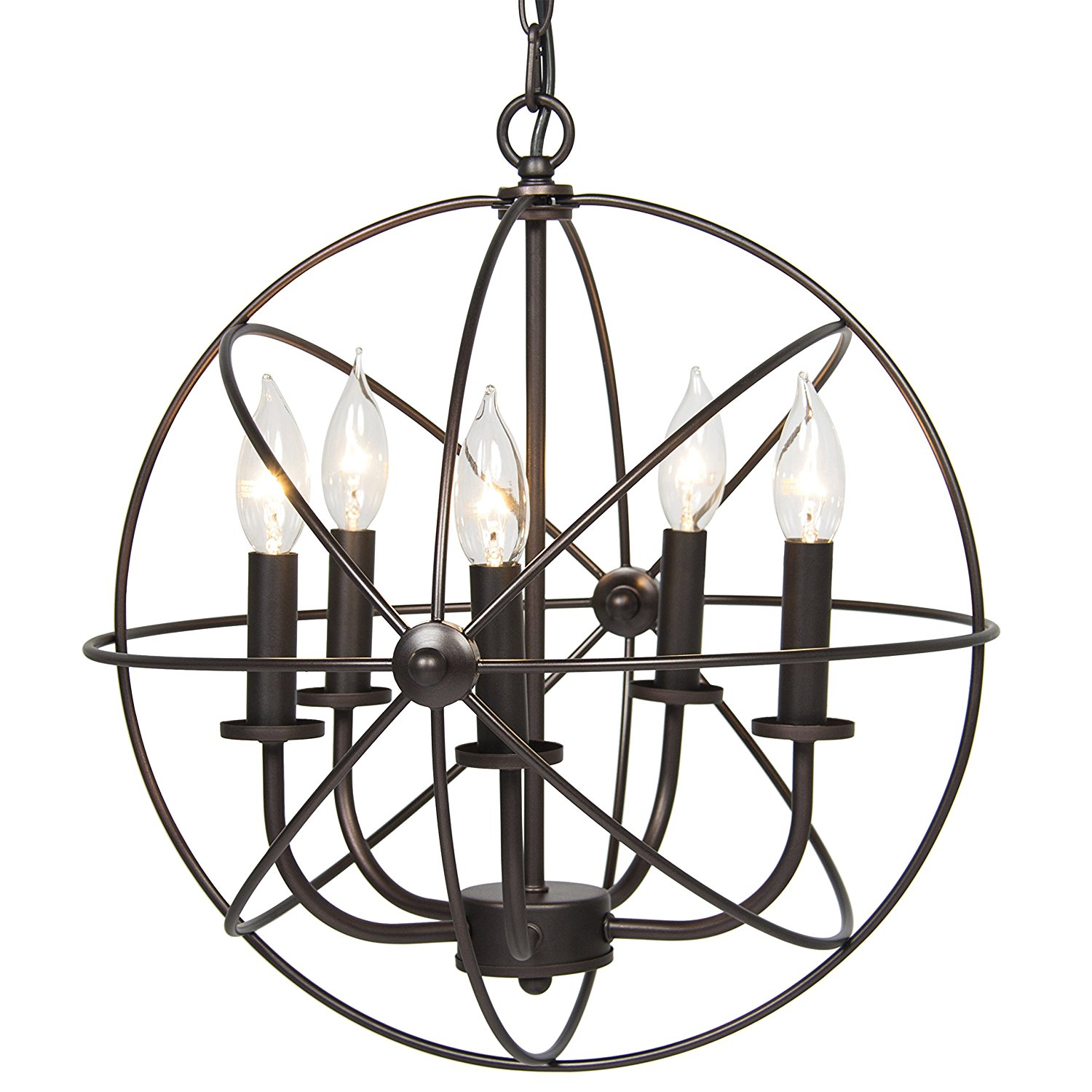 Industrial Vintage Metal Chandelier – Oh la la! This one is really fun! This chandelier would make for a really fun focal point in a room, and would definitely add a little pizzazz to your modern farmhouse decor!
Gooseneck Steel Barn Light – I'm crazy about these barn lights you guys! The galvanized finish on this one makes is look and feel new, but with a classic and old-timey edge that I love!
Battaa Hemp Rope Light Pendant – You've seen me share this one before in my Farmhouse Office Finds collection, and I just had to share it again because I think it's SO stinkin' cool! Again, the hemp rope combined with the fun architectural mod-industrial look is calling my name!
Chicken Wire Dome Pendant Light – Doesn't everyone need a little chicken wire in their life? 😉 I think this pendant light would look great hanging over a small kitchen island or over the kitchen sink!
Black Barn Metal Shade Pendant – This metal shade pendant light has a really fun geometrical flare that I'm really in love with. I think it would be gorgeous hanging over a kitchen table!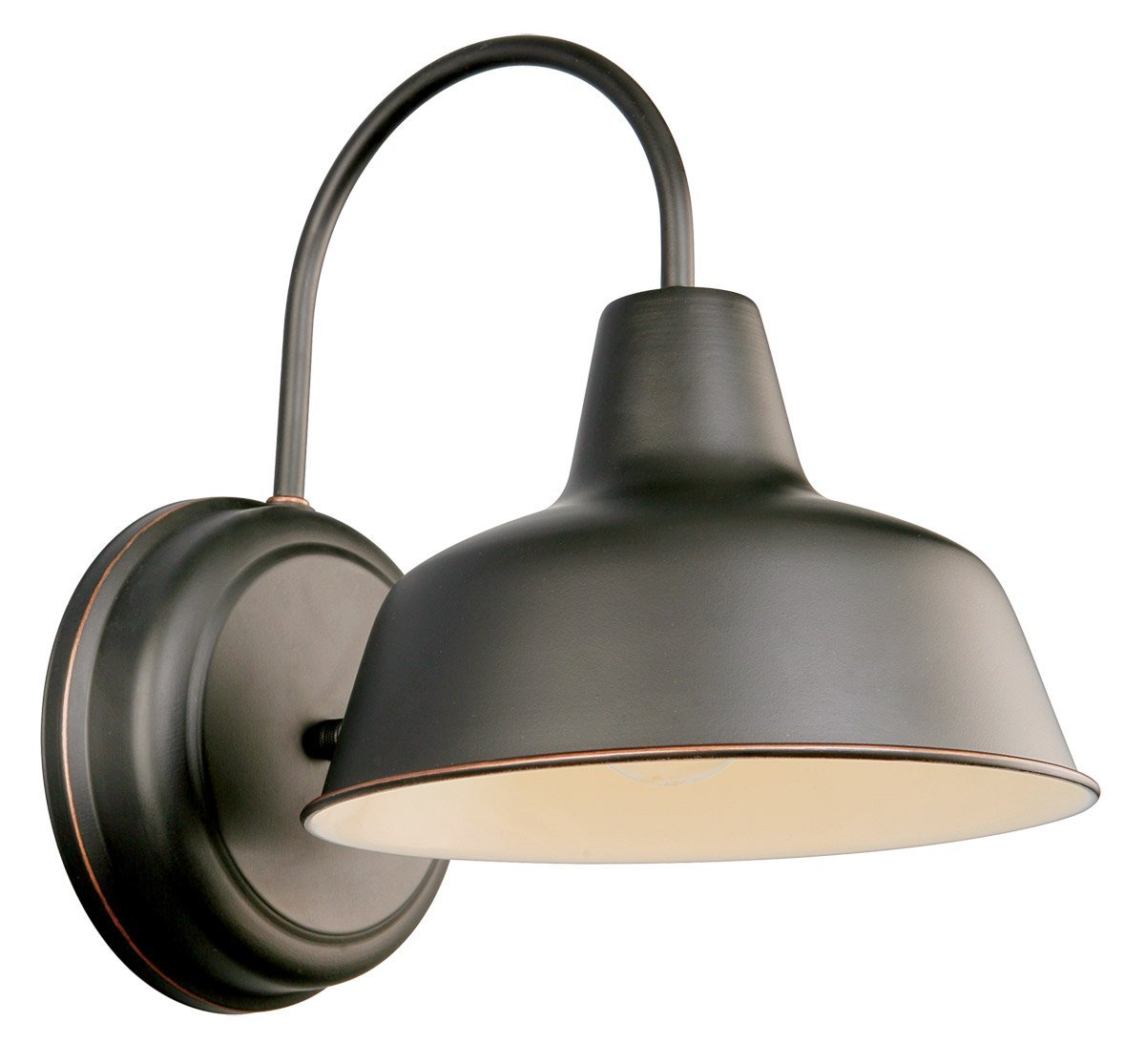 Mason Wall Light – This light looks like it came straight off of the TV show Fixer Upper! There's an old light hanging off of my grandaddy's old barn that is very similar in style to this, and I think it's simply beautiful!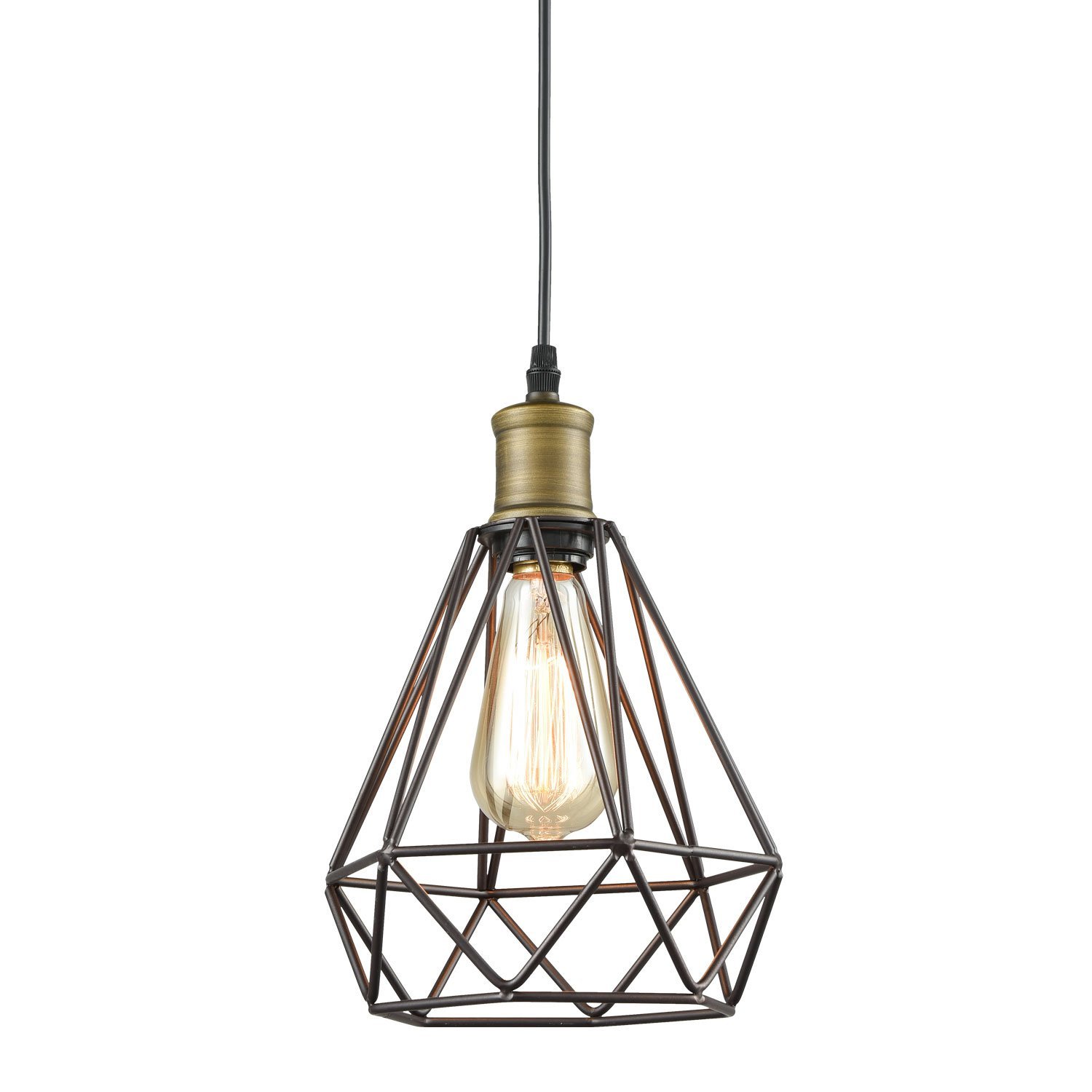 Polygon Wire Pendant Light – Aren't all of these cool shapes so much fun? I love this little polygon light so much. I think it'd be perfect over a kitchen island or hanging over a little reading nook.
Cage Hanging Pendant Light – One of my favorite things about the farmhouse style is the way that it often beings the outdoor look inside. This awesome hanging cage light pendant looks like something you'd see hanging outdoors to me, but I can also see it seamlessly hanging in an office space or in a hallway!
Metal Flaxen Black Hemp Rope Wheel Chandelier – More hemp rope + modern industrial. More heart-eye emoji's! 😀
Modern Industrial Spider Chandelier – Talk about unique! This one leans a little more on the modern side, but it's really whimsical architecture makes me think it would fit in pretty well with other modern farmhouse decor. I love it!
Hunter Weathered Fan – As much as I'd love to have a pendant light in every room of the house, I know that's just not practical. All of the bedrooms in our home will have ceiling fans to keep the air moving (living in the humid South ain't no joke, y'all) and this ceiling fan fits the farmhouse bill perfectly!
Trans Globe Lighting Chandelier – Hello, gorgeous! This one make me feel like the heart-eye emojii and I just gotta have it! I've seen similar fixtures in magazines and on home renovation shows recently, and it's simple charm makes it a number 1 pick for me!
Orb Crystal Swag Chandelier – I really love this one because it has a touch of fancy to it. The crystal is removable if it's not something that you like, but I think it makes for a nice, modern and formal look.
 Are you as crazy about the Farmhouse-style look as I am? Did you know that you can find all of this shabby-chic goodness right on Amazon? (Hello, 2 day shipping!) If you've got the fixer-upper style bug like I do, leave a comment below and share the love! ?