Hippity Hoppity, Easter's on its way! Here lately I've been seeing a lot of really clever and tasty ideas floating around Pinterest for some pretty spectacular Easter treats that are fun to make, and even sweeter to eat! Out of ALL of the holidays that have seasonal candy directly related to them, Easter is my very favorite. Why, you ask? One word: Cadbury Creme Eggs. Okay, maybe that's 3 words… but you get the idea! I crave them all year long. Once the Easter bunny has come and gone, I waste no time heading up to the grocery store and buying all the Cadbury Creme Eggs as soon as they're on clearance!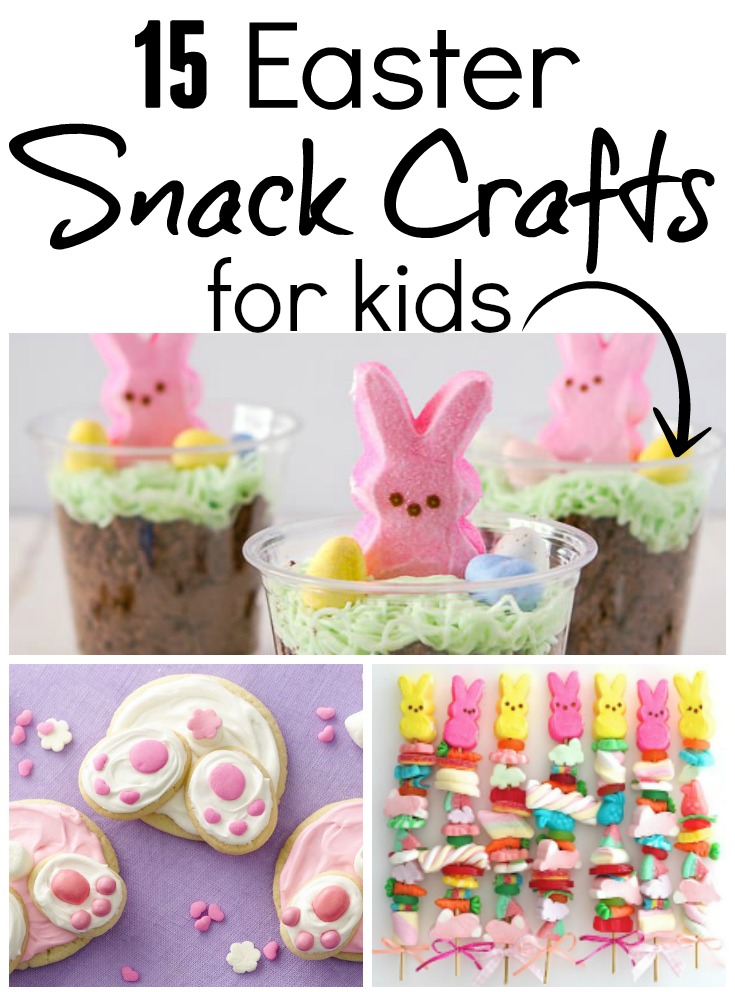 But even though I'm forever loyal to my Cadbury Creme Eggs, I like to indulge in a few other treats as well. And after seeing all of these gorgeous recipes, I'm thinking I might have a close second runner up in my "favorite candy" category!  I've put together a list of a few really creative (and adorable) Easter themed treats that are the perfect combination of craft + snack. They're really fun for kids to make, and they're perfect to make for or during Easter parties! They were all put together by some pretty fabulous bloggers, so be sure to click on each image and leave that blogger a little love!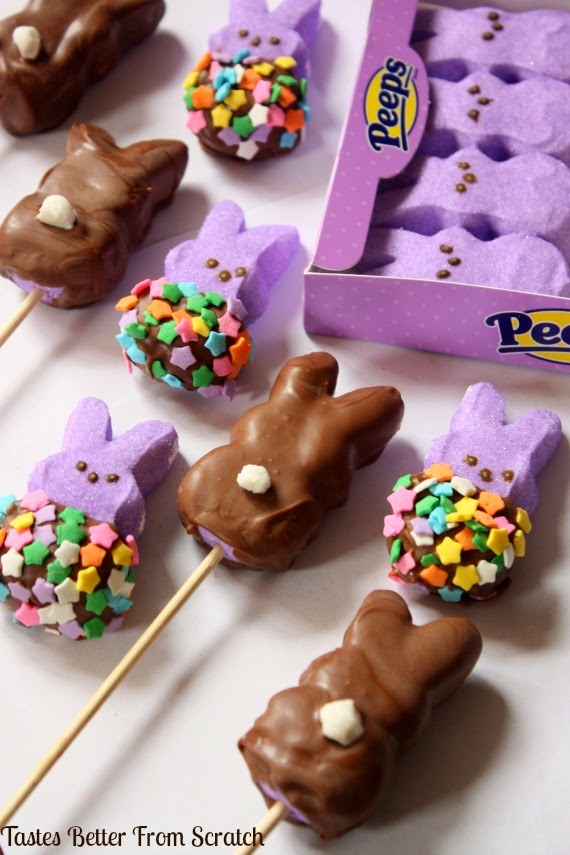 Chocolate Dipped Peeps – (Source: Tastes Better from Scratch)
Chocolate Bunny Pudding Cups – (Source: Ready Set Eat)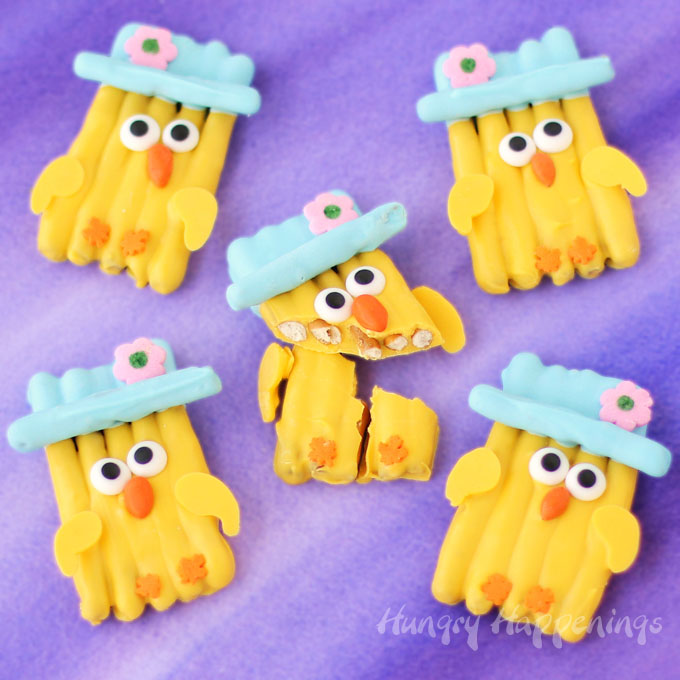 Chocolate Dipped Easter Chicks – (Source: Hungry Happenings)
Easter Lamb Treats – (Source: Hungry Happenings)
Rice Krispies Easter Cups – (Source: Lil' Luna)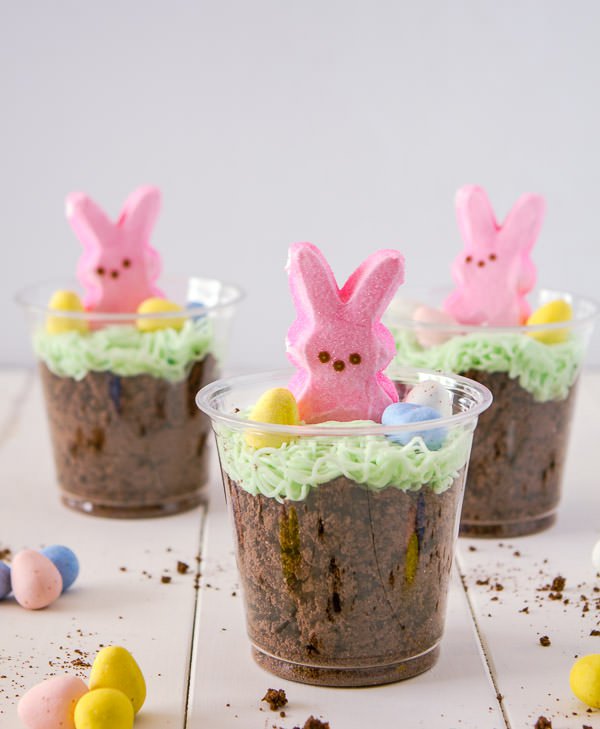 Easter Bunny Dirt Cups – (Source: A Zesty Bite)
Nutter Butter Chicks – (Source: Sweet Simple Stuff)
Easter Carrot Snacks – (Source: Armelle Blog)
Easter Candy Kabobs – (Source: The Baker Mama)
Empty Tomb Snack – (Source: Catholic Icing)
Flower Pretzel Bites – (Source: Two Sisters Crafting)

Easter Basket Cupcakes – (Source: Sprinkle Some Fun)
Bunny Butt Cookies – (Source: Pillsbury.com)
Little Lamb Cake Balls – (Source: The Decorated Cookie)
Carrot Patch Cupcakes – (Source: Frog Prince Paperie)
Bonus: If you plan to celebrate Palm Sunday, check out this super fun "Palm Sundae" dessert that kids can assemble and learn about Jesus' triumphant arrival into Jerusalem!
Palm Sundae Dessert – (Source: Southern Made Simple)
For more seasonal snack craft ideas, be sure to check out these roundups and pin your favorites!
Thanksgiving Snack Crafts for Kids | Christmas Snack Crafts for Kids | Valentine's Day Snack Crafts for Kids | St. Patrick's Day Snack Crafts for Kids
You can also find more Easter related posts here:
15 Egg-cellent Easter Egg Fillers (That Aren't Candy) | 20 Easter Basket Fillers for Babies