If you had told me a year ago that I'd be sharing a recipe for Cajun Seared Scallops, I would've thought you had absolutely lost your mind. To tell you the truth, I've never been a seafood lover. Getting over the smell of fresh seafood has been a lifelong struggle for me. (Every time I catch a whiff I think someone just opened a can of cat food.) But with a little bit of gentle encouragement from my husband, I've turned things around just a tad.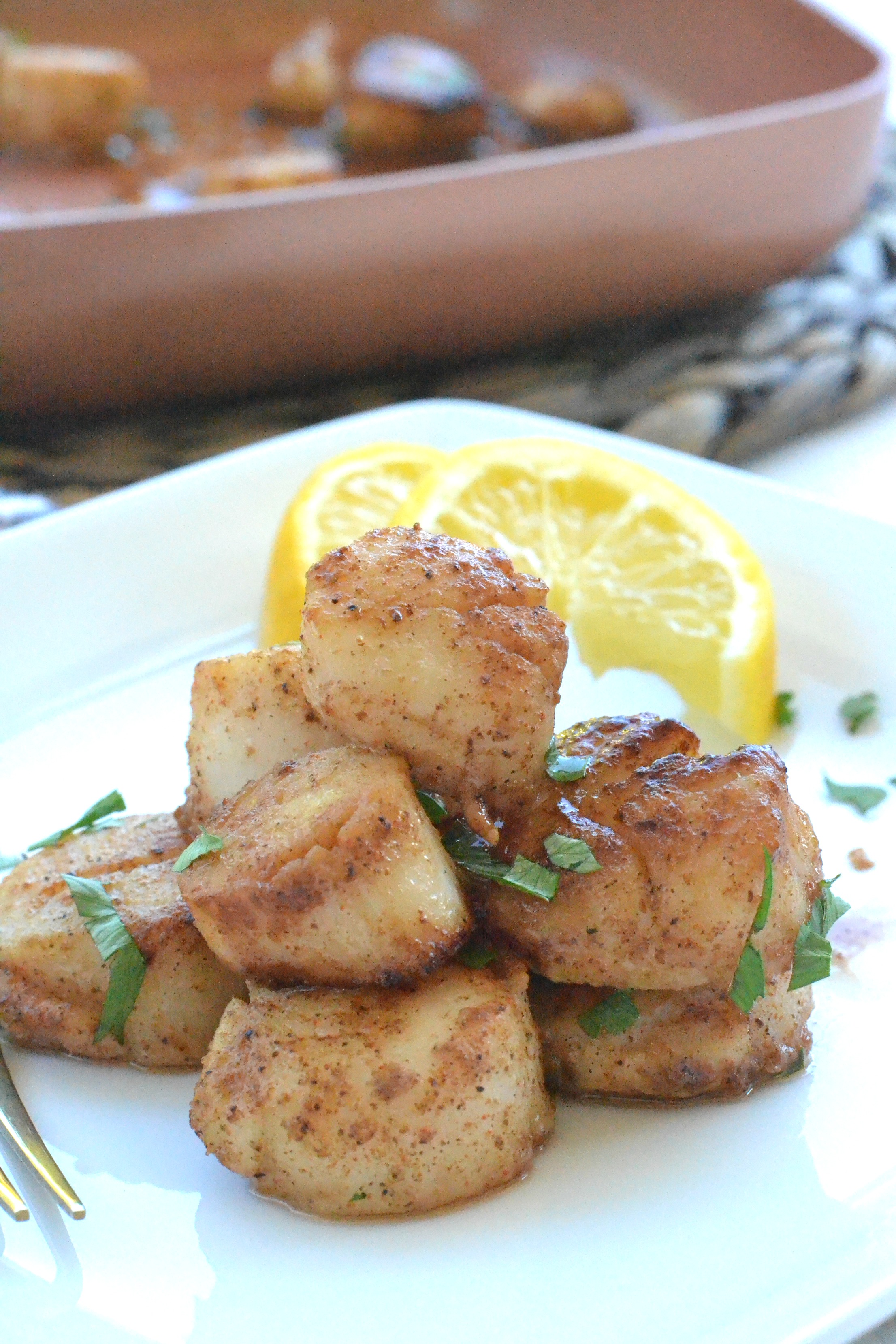 I certainly don't consider myself to be a picky eater by any stretch. I'm a food lover, and I am generally open to giving new-to-me things a try. I did not grow up eating seafood in my home at all, so acquiring a taste for it has come at a greater struggle than most foods.
In an effort to change this, I've started out slowly trying different types of shellfish.So far, I've liked various types of shellfish much more than fish itself. While shrimp quickly became my favorite seafood, I've grown fond of scallops as well. I especially love how versatile they are and how easy they are to prepare!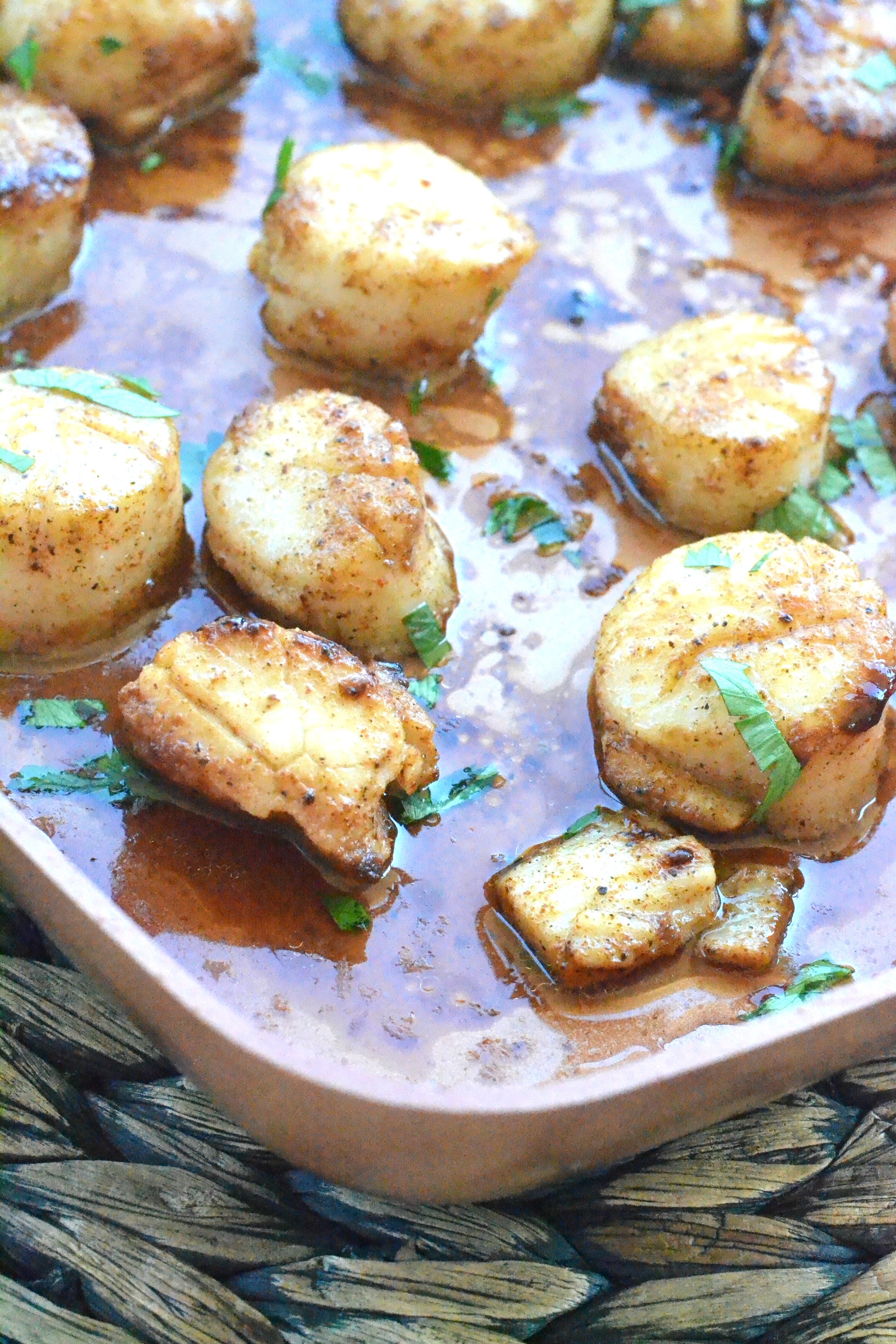 Fresh scallops only require a quick sear of about 2-3 minutes on each side, so they're a super quick fix when you're short on time to prepare supper. While they're delicious with just a little butter, salt & garlic – I like to spring for the creole seasoning. Tony Chachere's is my jam in the kitchen. It's a blend of all of my favorite spices, and it packs the perfect punch of flavor that I frequently crave. I like to consider it my right-hand man in the kitchen, and it's definitely been pivotal in strengthening my desire to eat critters of the sea! 😉
This recipe doesn't require anything fancy at all, just a little butter, oil, cayenne pepper and a dash of Tony's. Here's a free printable copy of the recipe if you'd like to give it a try!
Cajun Seared Scallops
Ingredients
15-20

medium fresh scallops

2

Tbs

extra virgin olive oil

divided

1

Tbs

butter

1

Tbs

Tony Chachere's Creole Seasoning

1/2

tsp

cayenne pepper

2

dashes

salt + pepper
Instructions
Pat scallops dry with a paper towel

In a large bowl, toss scallops with creole seasoning, 1 Tbs olive oil. cayenne pepper and salt and pepper

Allow scallops to rest in refrigerator for about an hour to let the spices set in (optional - but recommended)

In a skillet over medium-high heat, melt butter and remaining olive oil and sear the scallops for 2-3 minutes per side until browned

Serve immediately - enjoy!
---
I'm grateful for my husband for encouraging me to try different types of seafood over the years. Honestly, I'm a bit sad over the years I spent not eating seafood, as I know I've missed out on so much goodness! I'm certainly no expert at preparing seafood, but I'm making it a point to learn how incorporate it into my diet and learning different ways to prepare it. Stay tuned for more seafood recipes to come – I have a feeling that this will be the summer I discover my new favorite flavors!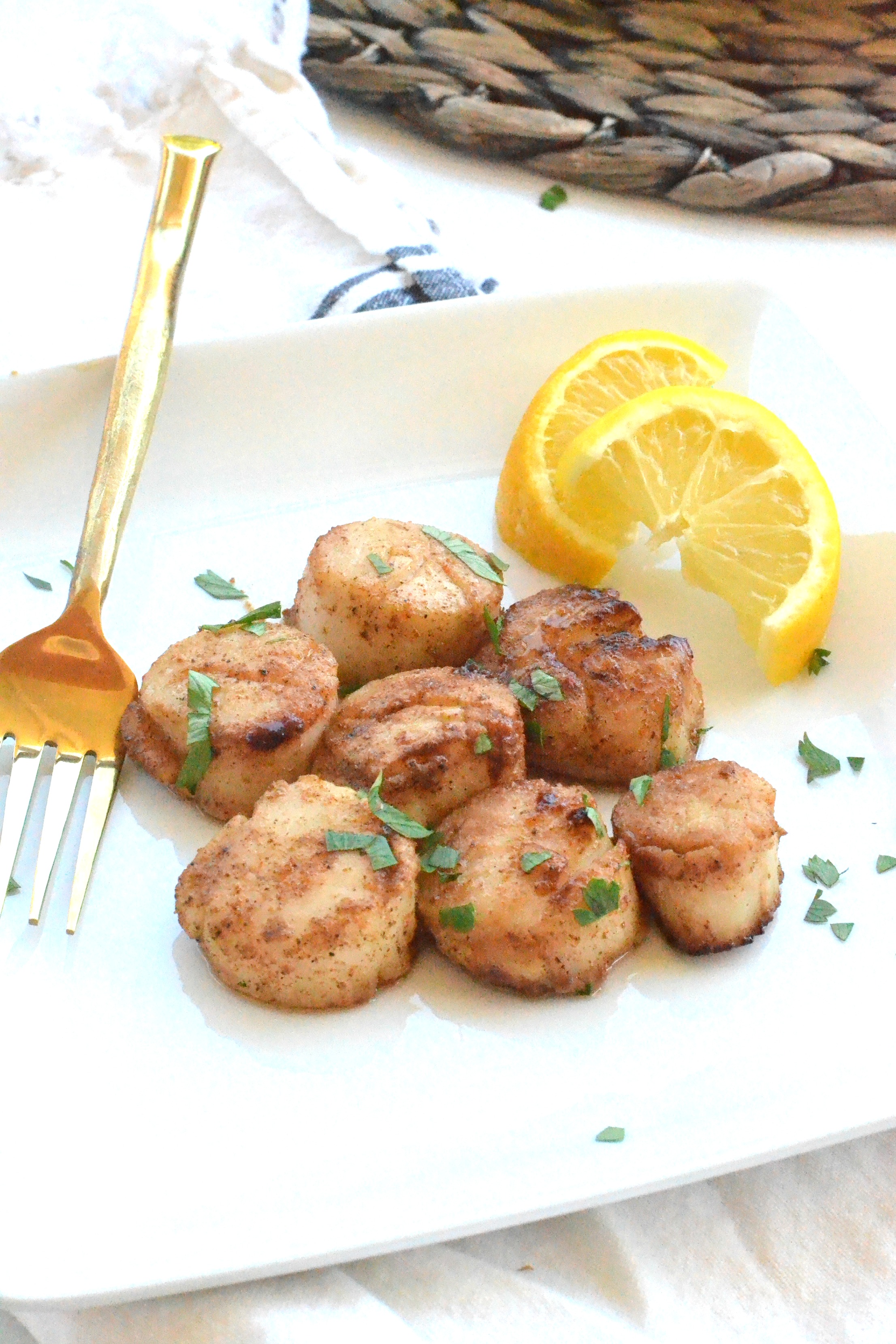 Looking for the perfect side dish to pair with these Cajun Seared Scallops? How about a helpin' of my Cajun Dirty Rice?!
If you give this recipe a try, be sure to tag your final product on Instagram using handle @southernmadesimple and #southernmadesimple! I LOVE seeing your beautiful creations!