Affiliate links are included throughout this post at absolutely no cost to you. All opinions expressed are completely my own.
The school season may be quickly approaching, but I'm still holding on to this summer for as long as I can! One of my favorite growing trends this summer is off the shoulder seersucker dresses. Seersucker is such a classic and timeless print, and I've been seeing lots of pale blue pinstripe prints popping up everywhere!

I've been browsing this look trying to find the perfect seersucker dress to carry me throughout the rest of the summer, and I've been so excited by the awesome selection at such fabulous prices! Here's just a few of my favorite finds – most of them being under $25!
Off-shoulder Ruffle Seersucker Dress – $15 on Amazon.com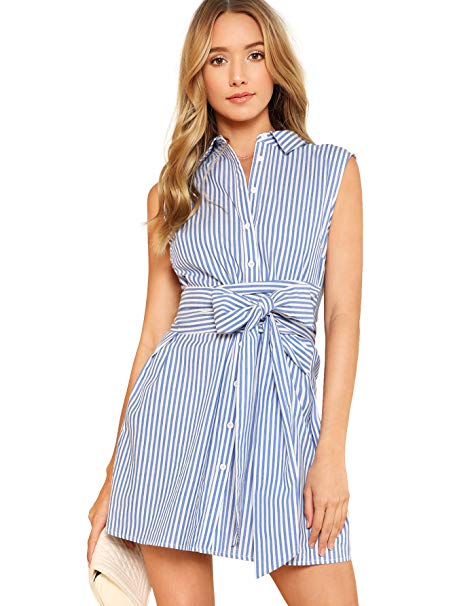 Belted Seersucker Button Up Dress – $20 on Amazon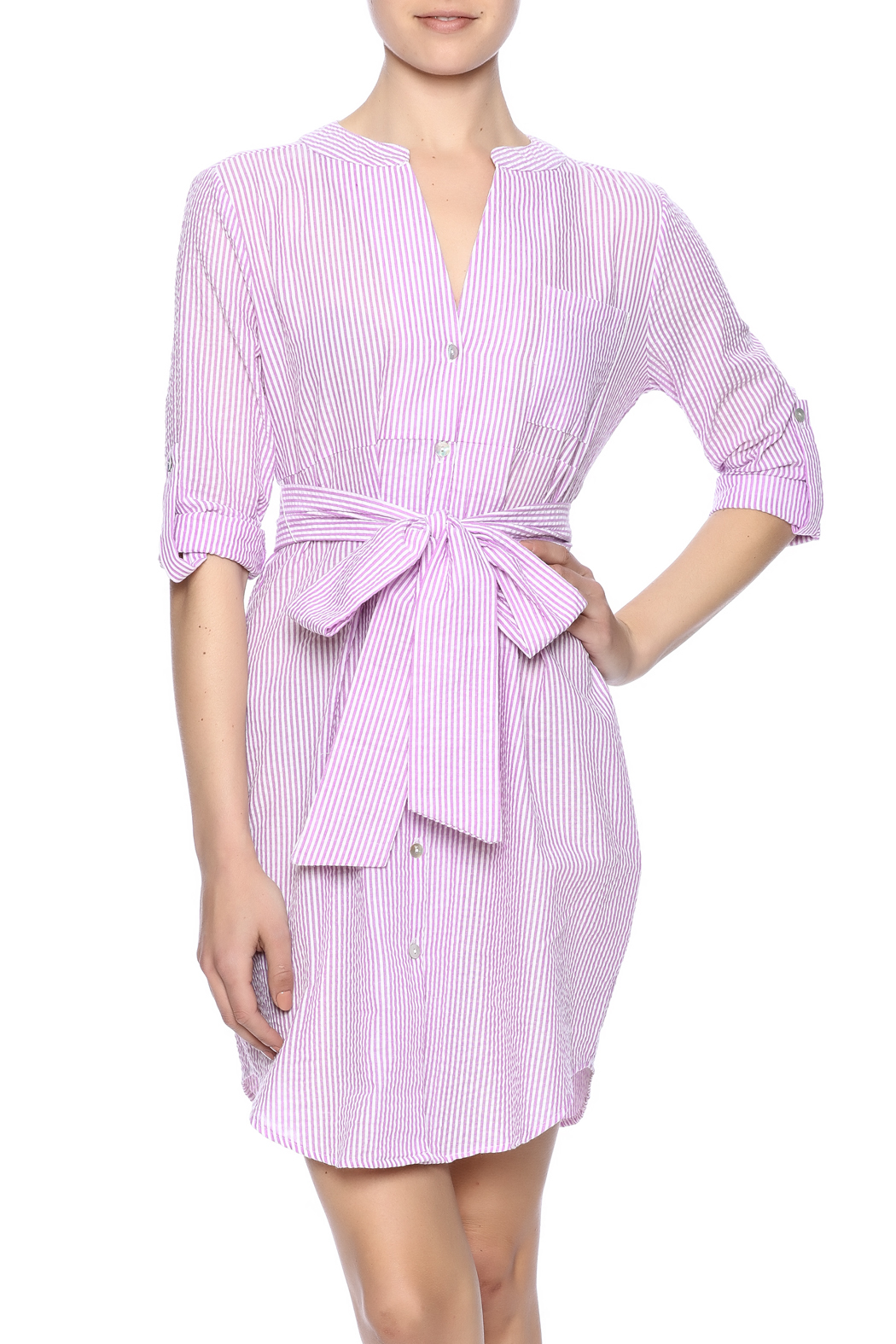 Pink Seersucker Shirt-Dress – $34 at Shoptiques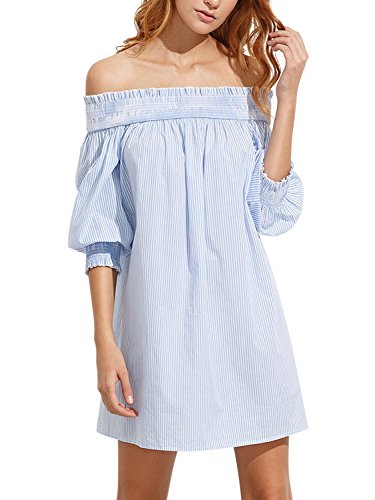 Off Shoulder A-Line Dress – $24 on Amazon.com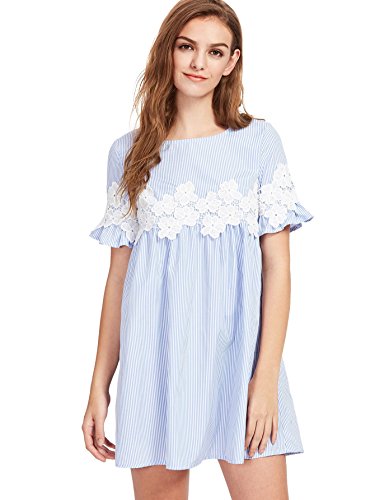 Lace Pinstripe Babydoll Dress – $19 on Amazon.com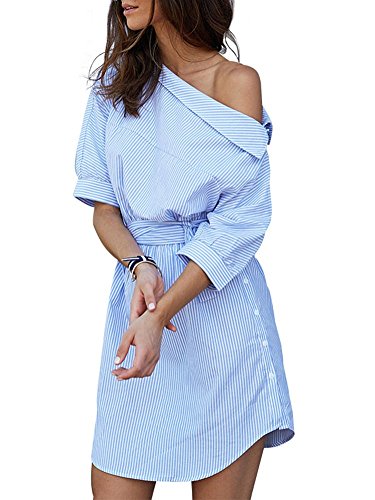 Half Sleeve Side-Slit Seersucker Dress – $19 on Amazon.com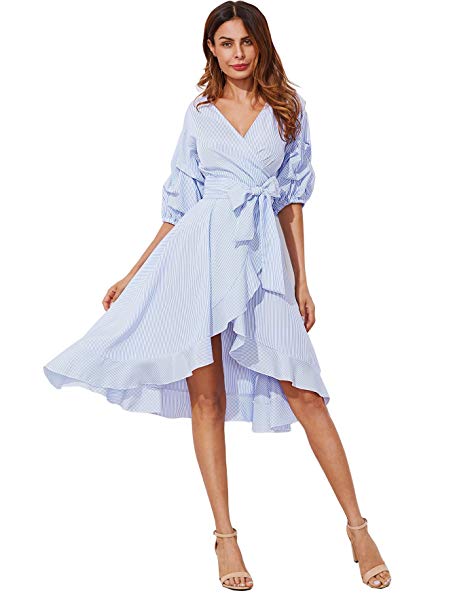 V-Neck Hi-Lo Seersucker Dress – $25 on Amazon
Women's Seersucker Bell Sleeve Dress – $19 on Amazon
Nine West One Shoulder Seersucker Dress – Price Varies on Amazon
French Connection Women's Belle Stripes Mix Dress – Price varies on Amazon
V-Neck Folded Pleat Striped Dress – $16 on Amazon
Women's Ruffle Bell V-Back Dress – Price varies on Amazon
Are you a fan of the seersucker print? Did you spot a favorite dress in the list above? Do you have another favorite summer fashion trend you'd like to see more of? Leave a comment below and share the love!