Recently my husband and I were talking about meals that we used to eat frequently as a child that we still love to eat as adults. My mind immediately drifted back to my dad fixing us scrambled egg sandwiches and grilled cheese's on a regular basis. I still make both pretty frequently (and luckily Kyle likes both of those!) I expected to hear him mention meals along those same lines, but my ears perked up a little when he told me that he used to love for his mom to make him salmon croquettes.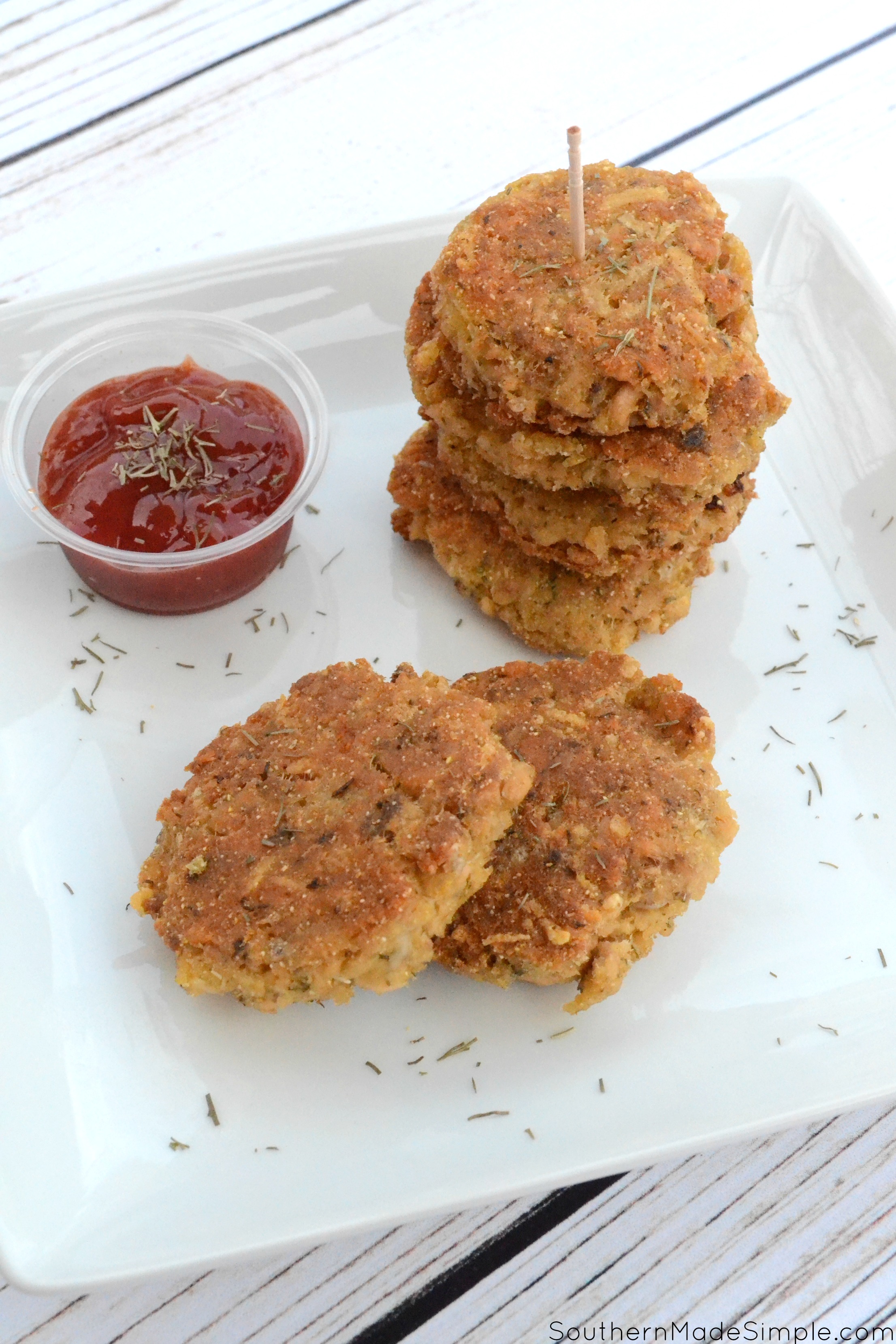 I've never been big on salmon, but knowing that my husband really loves it I decided to do a little research and learn to cook his mamma's salmon croquette recipe that he loves so much! Salmon croquettes are really easy to make, super quick to put together and are a really inexpensive meal option that will serve a whole family. I added a little Parmesan cheese and a smidge of dill to her recipe just to give it a little something extra, but it's just as delicious without adding in those two things!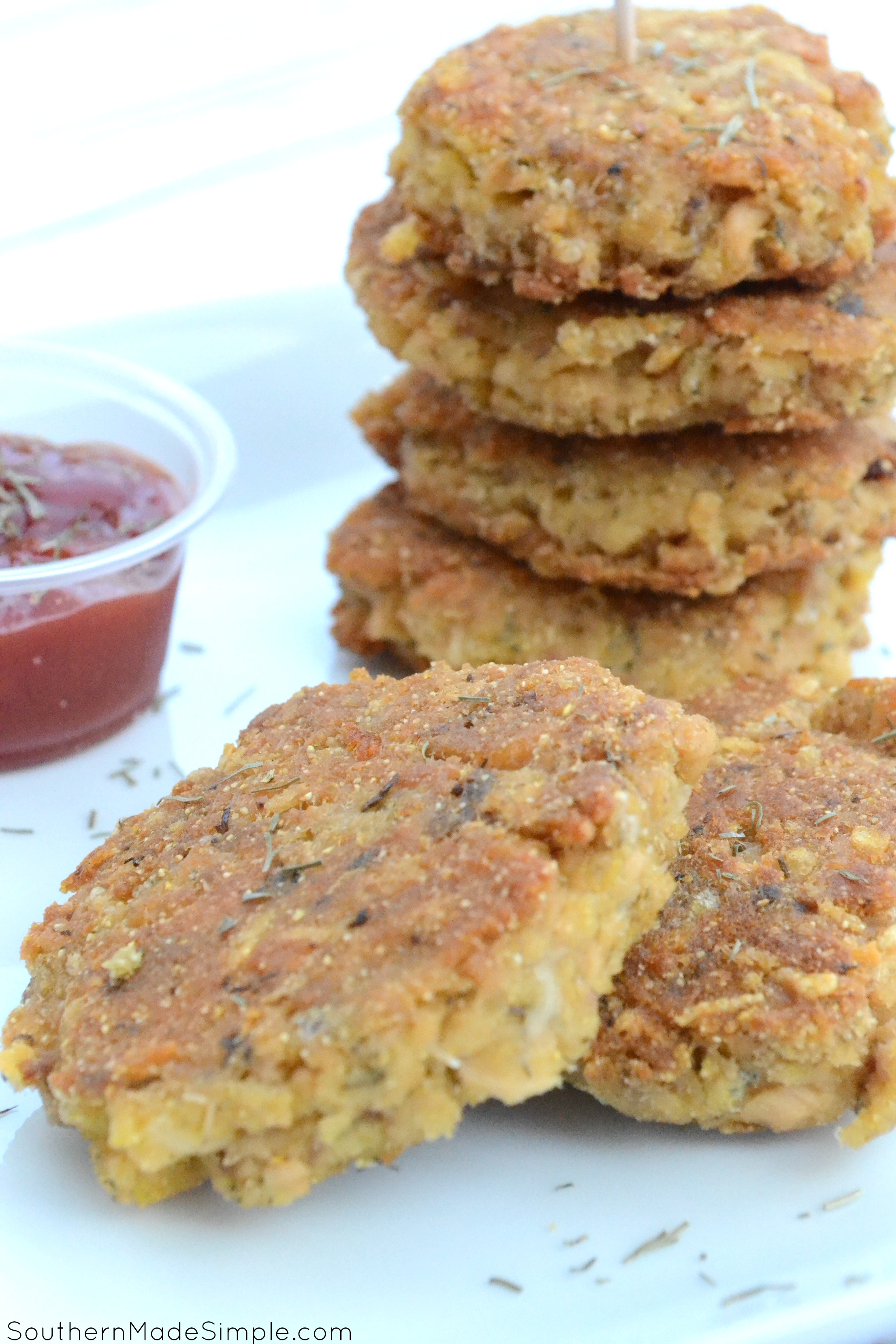 Here's a free printable copy of the recipe if you'd love to give it a try!
Salmon Croquettes
Ingredients
1 16

oz

can salmon

1

egg

1

Tbs

lemon juice

1/2

cup

cornmeal

1/4

cup

shredded Parmesan cheese

1

tsp

dill

salt and pepper to taste

2

Tbs

oil for frying
Instructions
Drain salmon and thoroughly inspect for small pieces of bone

In a large bowl, combine salmon and all remaining ingredients (excluding oil) thoroughly

Using your hands, pat out each croquette and drop into hot oil in the skillet

Cook on each side until browned

Serve with your favorite dipping sauce and enjoy!
---
My husband loves to eat his croquettes with ketchup, but you can serve it with whatever type of sauce you fancy! I most commonly see salmon croquettes served with ketchup, tartar sauce or a remoulade sauce. My daddy prefers his with a little maple syrup!
Have you ever tried Southern Style Salmon Croquettes before? Do you have a favorite meal that you are frequently in your childhood that you still love to make today? If so, I'd love to hear about it!
If you like this recipe, you'll definitely want to check out these!