I received compensation in the form of store credit in exchange for my honest review. All opinions expressed within this post are completely my own. Affiliate or referral links may be included at absolutely no cost to you.
From the very first moment that I held my daughter in my arms, I felt as if I was holding the world's most beautiful and precious little baby doll who completely stole my heart with her very first breath. I had spent the previous 5 months preparing her room, coordinating her bedding to the colors of her nursery, buying the latest and greatest baby gadgets and filling her closet with the sweetest little outfits I could possibly find.
Classic "southern" styles are what I've always gravitated towards when picking out clothing for my sweet little doll baby (who is now a vivacious little two year old,) but the price tags on that type of clothing don't exactly line up with what my bank account agrees with. Does that mean I sacrifice style and let my daughter go the plain-jane route when it comes to her wardrobe? Goodness, no! I simply shop smarter – and I'm sharing my fashion secrets with you right here, right now! 😉
It's no secret that I like big bows, ruffles, lace, and all things smocked. Frankly, it's kind of an obsession. When I see something smocked, I've just got to have it! But you know what else I'm even more crazy about? Not paying full price for it. Nothing makes this mama want to break out in a happy dance more than snagging awesome deals on the sweetest little pretties for my daughter. That's where Swap.com comes in and saves the day (and my bank account) by offering the biggest and best selection of secondhand clothing at outstanding prices!
Swap.com is the largest online consignment and thrift store, and they carry thousands of brands all broken down into different categories to meet your needs. You can shop Women's, Accessories, Shoes, Men's Kids, Baby, Maternity, and even Toys and more! It's super easy to navigate, and you can organize your searches by clothing size, type, color, price, season, brand etc.
Swap.com is absolutely not your average thrift store down the road. All items are carefully inspected to ensure that the items are in-season, high quality and have little wear on them. In fact, some items are even brand new with tags! Earlier this year, Swap.com was recognized as one of the Hot 100 Innovative e-retailers in the industry by internet Retailer®, and they're really doing big and amazing things!
In a matter of seconds I was viewing a massive selection of toddler clothing organized by size in all of my favorite brands. Wouldn't it be amazing if you could walk into a traditional retail store and just sort out all of the clothing that isn't your size, style or favorite brand? Swap.com takes all of the work out for you, and it makes shopping so much more fun!
Since I was picking out my little Sweet T some cute new duds, I thought it'd be nice to pick myself out a couple of things so we'd have some fun new coordinating looks in our closets. I tend to focus on my daughter's clothing way more than my own, so getting to pick out some new spring/summer dresses was an absolute joy!
Here's a few of my favorite finds that I snagged during my most recent shopping trip. I was shocked at how amazing the prices were on all of the items I purchased, and I honestly had a hard time believing that some of these items weren't brand new!
This coral chiffon dress had my name written ALL over it! It's just my style, and it was priced at just $12. I found this sweet little smocked frog dress by Silly Goose for T, and it was also priced at $12. The colors are perfect for spring and summer, and we love to twirl around together in them!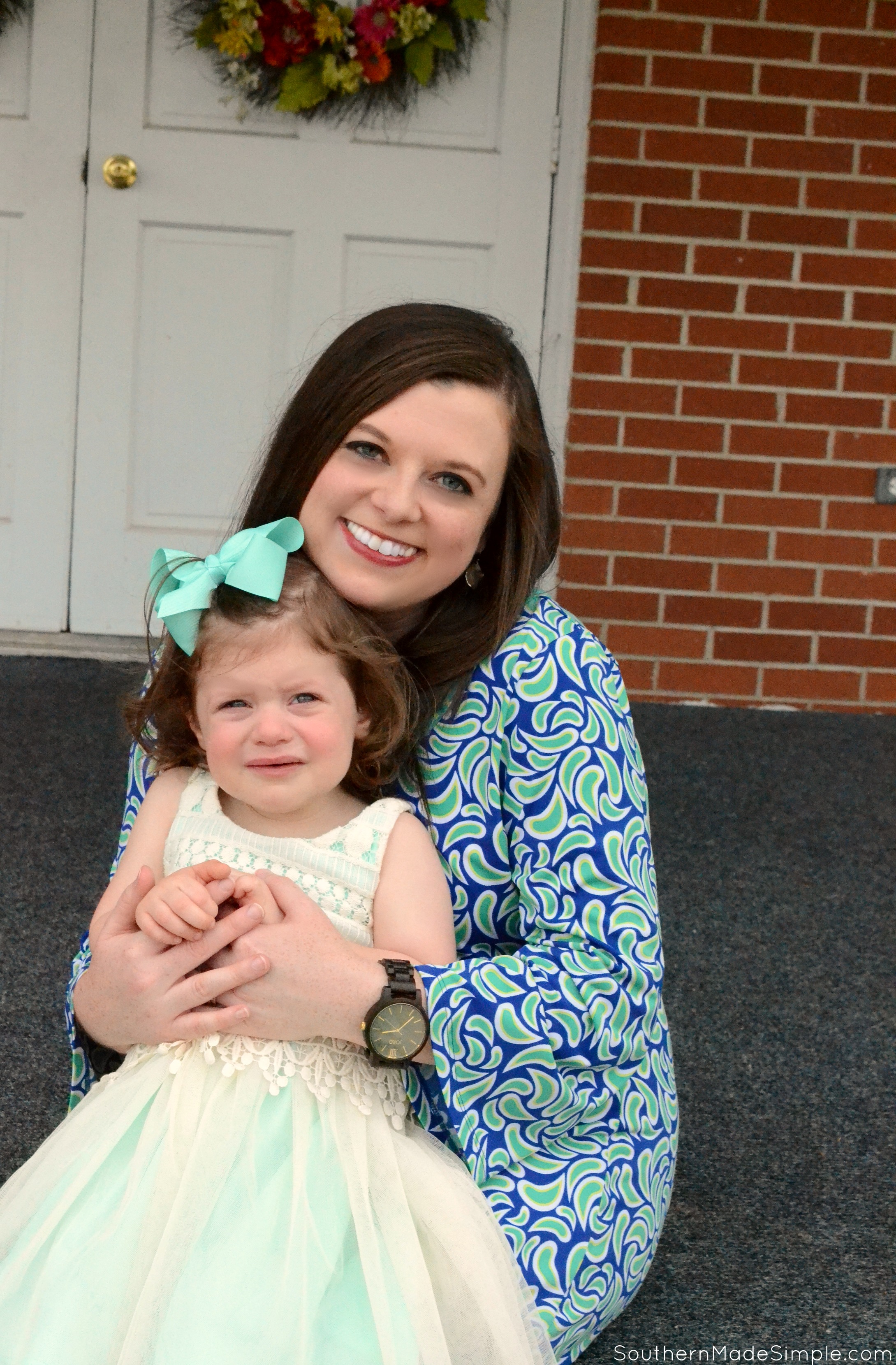 We'll be heading down to the beach at the end of this month, so I went looking for dresses that felt a little beachy but still had a touch of pizzaz to them. I'm in love with the fun floral print of my dress by Island Republic which was priced at just $10. Taralynn is wearing a gorgeous sea-foam blue dress with lace by Bonnie Jean. It was brand new with tags and priced at $11.
It was love at first sight when I saw this beautiful rose detailed dress by Frills and Fireflies that Taralynn is wearing. It was also brand new with tags, and it was a total steal at just $12! I just so happened to come across a very similar dress to hers that was just my size, so I had to have it! My dress is by Janette and was $12.
The bow on the front of this sweet little dress by Gymboree is just out of control adorable! And for only $9, it was a must have! To coordinate with her look, I picked out a new little black dress by Just Taylor for only $10 for myself. You can never go wrong with a solid black dress – there's so many ways to style it! This one fit me like a glove, and I felt so sophisticated in it!
This dress was a little somethin' somethin' I picked out as a treat for myself for Mother's Day. The white lace detail on the sleeves of this dress by Weiju make this a great piece for early spring, but it can also transition easily into the early fall months, too. I snagged this beauty for just $12!
Having all of these new spring and summer pieces in our wardrobes makes us grin from ear to ear, but I'm smiling even bigger knowing that I scored ah-mazing deals on all of it! Swap.com is definitely my new favorite place to shop, and because they frequently have special sales going on during the week, I know I'll always have something special hanging in my closet that's stylish, in season and didn't hurt my wallet!
Discount Alert:
Are you ready to get your shop on?! If you're new to Swap.com, I've got a pretty sweet little discount code that's going to absolutely make your day! Use code 25MOM at checkout to get 25% off of your purchase! Code expires 7/31/17. Plus, if you're placing your first order, you automatically get FREE shipping on your order of $10 or more! How sweet is that?!
Will you be updating your or your little's wardrobe this spring? What are some of your favorite trends going around right now? Aside from ruffles and lace, my favorite fashion trend it saving money – it truly never goes out of style! Shopping Swap means shopping smart, so hop on over there and see what goodies you can find! 😉