Affiliate links are included throughout this post at absolutely no cost to you. All opinions expressed are completely my own.
Hooray for summer time! One of my favorite things to do during summer is head down to the beach with my family. We live pretty close to the gulf, so making a day trip down here is totally feasible. Now that my toddler is a little bigger, I'm starting to feel more comfortable about getting her acquainted with the water.
Toddler swimsuits are so much fun to buy (WAY more fun that swimsuits for me…eeek!) and Amazon has an amazing selection of pool and beach worthy suits for toddler girls! I've put together a collection of a few of my favorites, and all of them are Amazon Prime eligible! (Hello, 2 day shipping!) Snag your free 30 day membership here!
I just can't get over how cute some of these are. I've been growing more and more excited by some of the offerings for children's clothing on Amazon. They're really stepping up their game – and now Amazon is at the tippy top of my radar for finding the best deals on cute clothes for my daughter! Here's a few of my toddler swimsuit faves and all of them are under $20! Hooray! Leave a comment and let me know which one is your favorite! 🙂
Happy splashing!
Bikini Bow Knot Two Piece Swimsuit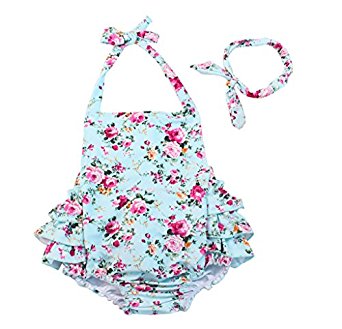 Floral Ruffled Sun Bathing Suit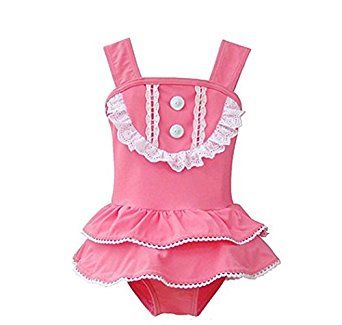 Pink Ruffle One Piece Swimsuit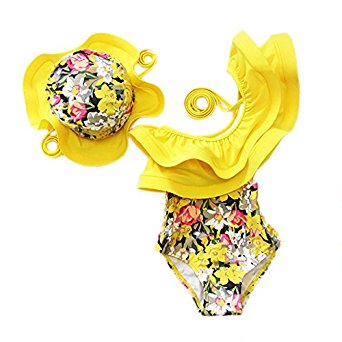 Floral Ruffle Swimsuit with Hat
One Piece Fish Cutout Swimsuit
One Piece Ruffle Swimwear with Matching Hat
Plaid Bandeau Knot Two Piece Toddler Swimsuit
Princess Lace Ruffle Swimwear with Matching Hat
Ruffle Bow Toddler Two Piece Swim Suit
Toddler Girl's 3D Swan Swimsuit
Minnie Mouse Inspired Polka Dot Bikini
Do you have any fun summer time adventures that are splash-worthy coming up? Are you beach bound or are you hitting up a nearby water park? Leave a comment below and share the fun! I'd love to hear all about it!