Do you know how to make your own Mexican Spice Blend? It's easy, inexpensive and much healthier than those packets of taco seasoning hanging out in your pantry!
One of my personal goals that I made at the beginning of the new year was to try to find ways to avoid keeping overly processed and preservative filled items in my pantry. We all know that's easier said than done, but in many cases it's actually extremely easy (and cheaper) to cut out the fillers and make your own version of your pantry favorites that are even tastier than what you find on the grocery store shelves!
I've always been one to keep a stash of taco seasoning packets on hand. They're a quick and convenient way to season my favorite Mexican and southwestern inspired foods. However, they're not the best option when it comes to avoiding those extra ingredients. Plus, the sodium levels are out of control! In an effort to cut out the fillers and keep the seasonings at a healthier level, I sought out to make my own taco seasoning blend. Every few months I whip up a batch of this flavorful seasoning blend and sprinkle it over roasted veggies, chicken, or even use it to replace a taco seasoning packet all together. I know exactly what's in it (all spices you probably already have on hand,) and I can control the sodium levels as I please. Win/win!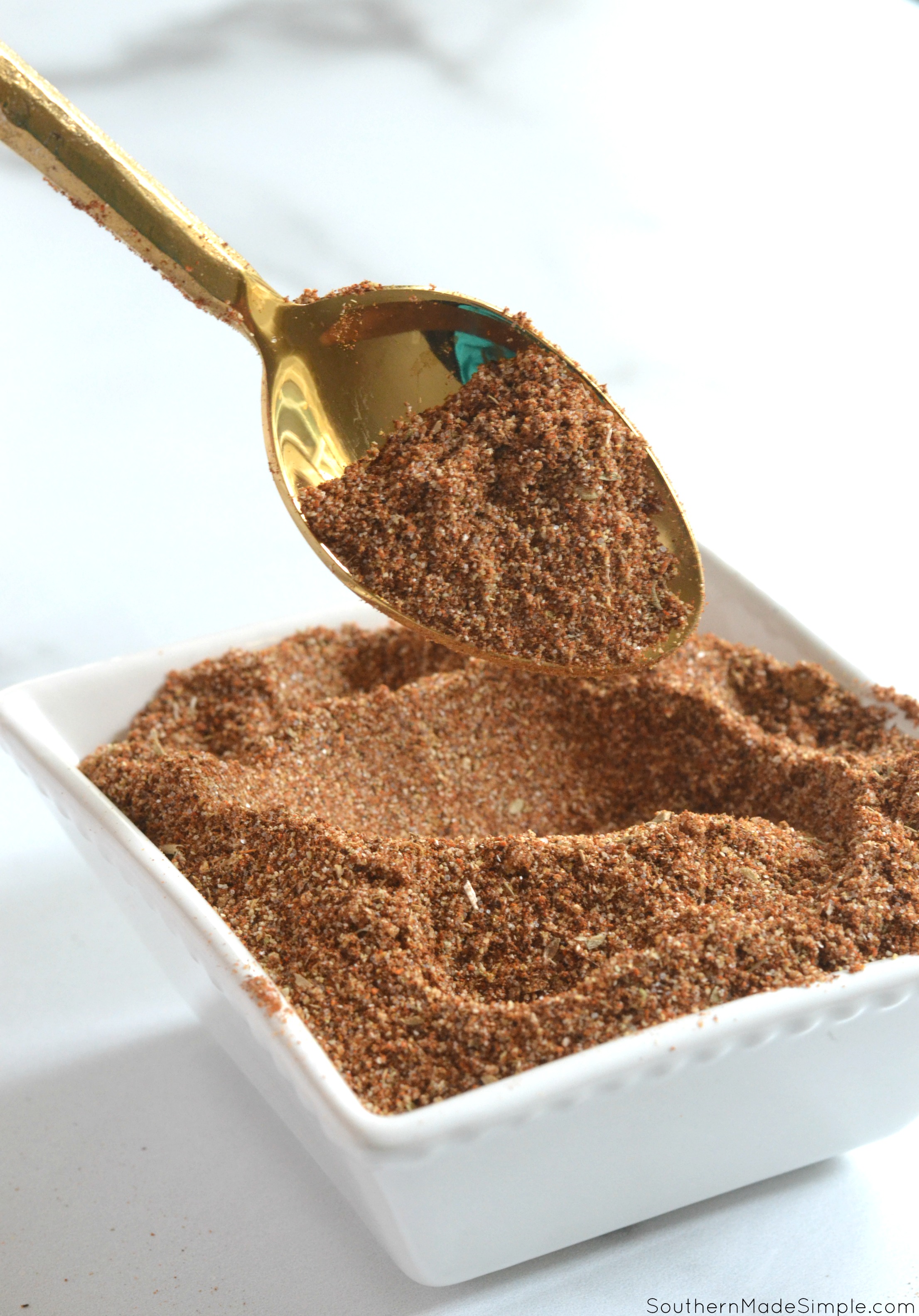 I store this blend in an airtight container, and I reach for it at least once a week – if not more. It's become a new pantry staple that I feel good about serving my family, and it always make the most flavorful meal! Here's a free printable copy of the recipe if you'd like to give it a try:
Mexican Spice Blend
Ingredients
4

Tbs

chili powder

2

Tbs

ground cumin

2

tsp

dried oregano

2

tsp

paprika

2

tsp

ground coriander

4

tsp

garlic powder

4

tsp

onion powder

1/2

tsp

cayenne pepper

2

tsp

salt

1

tsp

ground black pepper
Instructions
Combine all ingredients and stir well, making sure there are no clumps. Store in an airtight container at room temperature.
---
I received a beautiful butternut squash in my latest Misfit's Market subscription box, so this morning I peeled and diced it, tossed it in a little EVOO and sprinkled about a tablespoon and a half of this Mexican Spice Blend over the squash and gave it a quick stir to coat the seasoning all over. I roasted the butternut squash for 30 minutes at 400°F and tossed it in a salad for a quick and healthy lunch. Easy peasy and full of flavor!
If you're looking for a little recipe inspiration using this spice blend, here's a few options to get you started:
Spicy Southwest Sweet Potato Taco Bowls | Taco Hand Pies | Cilantro Lime Chicken Taco Bowls | Taco Egg Rolls