They're all super freaks, super freaks, they're super freaky!
If you didn't read that intro to the tune of Rick James's "Super Freak" – go back and try that again. Now you're going to have that song stuck in your head all day long. Might as well head to the store and pick up some creepy candy, a pint of ice cream and a bottle of chocolate syrup so you can enjoy one of these ah-mazing Halloween freakshakes while you channel your inner super freak, right? 😉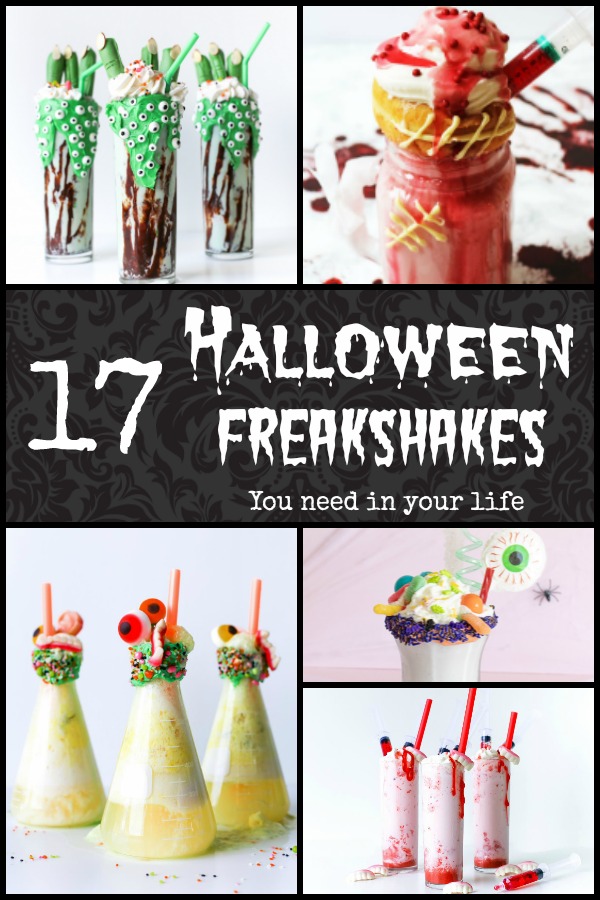 Have you noticed the "freakshake" trend that has really exploded over the last year or so? Basically, a freakshake is a milkshake that is super jacked up on steroids. You take a milkshake, add some delicious delicacies and doo-dads to the top of it, and THEN you top it with basically everything else you find in the kitchen. I noticed people sharing freakshakes on Instagram and Facebook from a milkshake joint called The Yard Milkshake Bar located in Gulf Shores, AL. I was completely enthralled by their sheer beauty, and totally mesmerized by how people are able to pile on so many things on top of a glass and get it to stay. They're all works of art, really.
With Halloween exactly 1 week away, I decided to do a search for some super creepy Halloween themed freakshakes to try to recreate. I'm a little nervous about my execution of some of these, as I'm afraid my handiwork will be monstrously atrocious. Though, keeping in the spirit of all things freaky, perhaps that won't be a problem after all!
These are just a few of my favorite Halloween freakshakes created by some pretty amazing bloggers with creative minds far superior to my own. These shakes are just too beautifully freaky to not share, so go ahead and grab a spoon, que up the Rick James playlist and dig right in!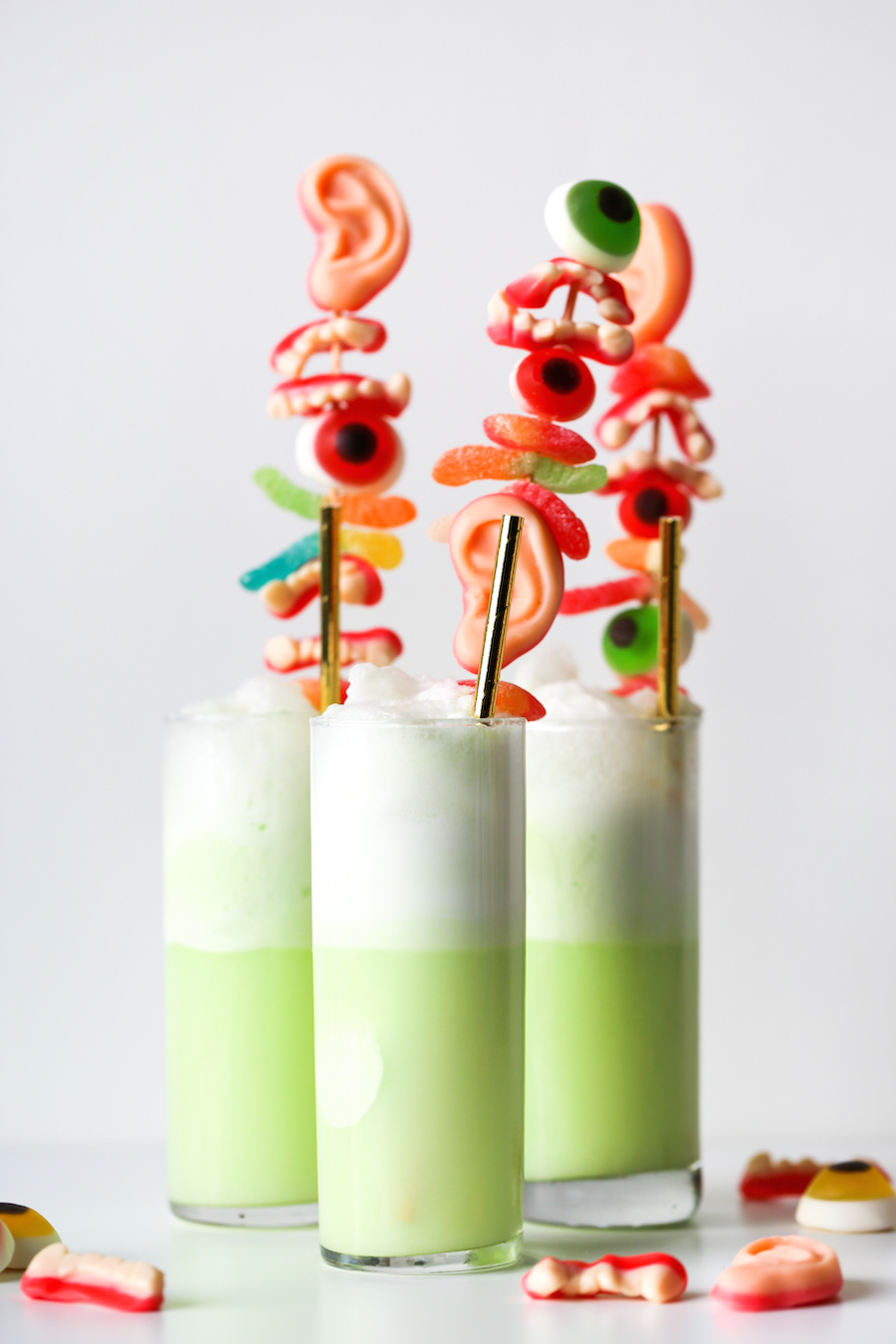 Halloween Monster Floats – Salty Canary
Halloween Freakshake – Club Crafted
Frankenstein Mint Chocolate Chip Freakshake – Living Locurto/Oriental Trading
Grave Digger Milkshake – Salty Canary/Food Network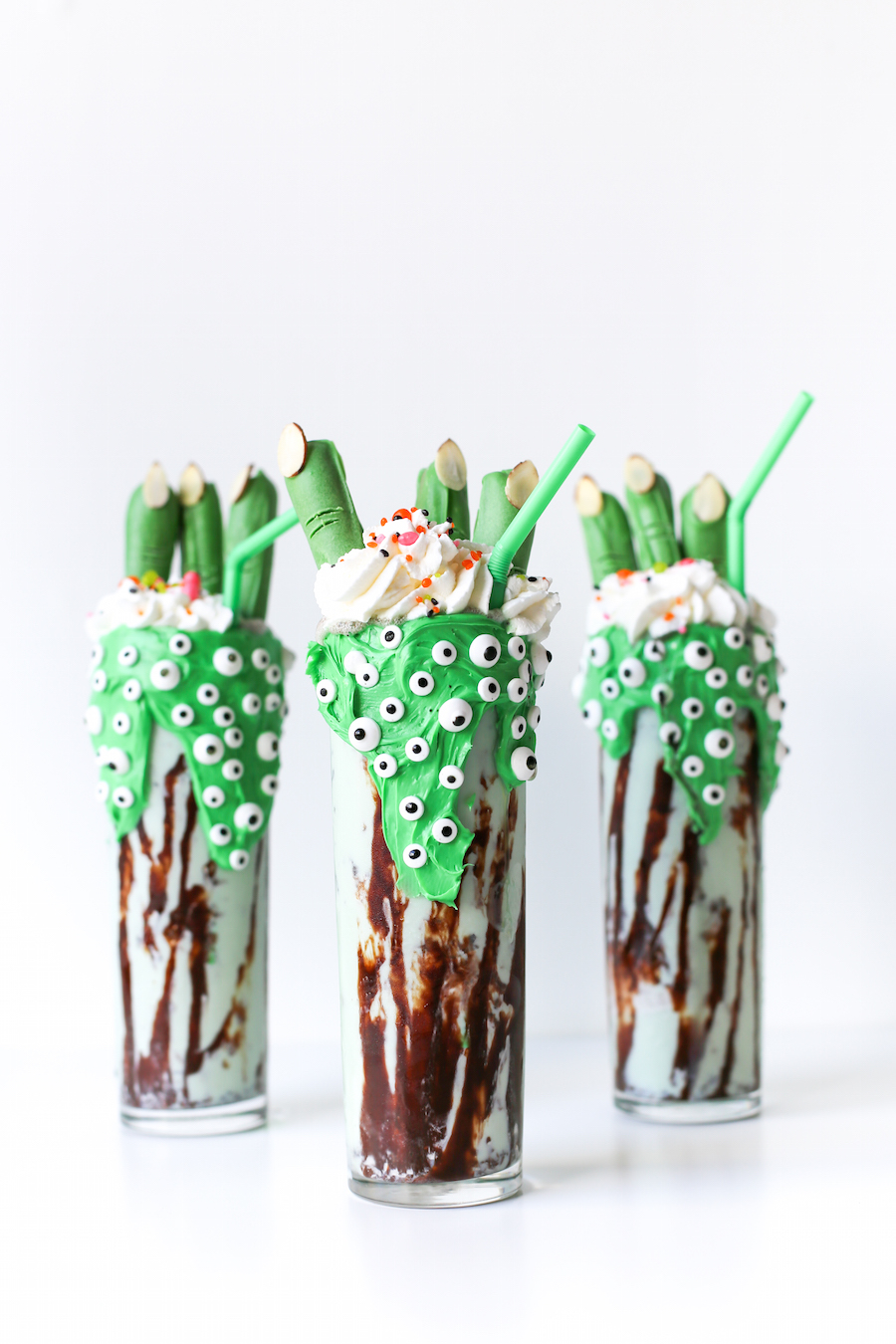 Witches Brew Milkshake – Salty Canary/Food Network
Poisoned Apple Milkshake – Salty Canary/Food Network
Strawberry Vampire Freakshake – Living Locurto/Oriental Trading
Mad Scientist Float – Salty Canary/Food Network
Vampire Kiss Milkshake – Salty Canary/Food Network
Halloween Freakshake – The How To Home
Chocolate Doughnut Freakshake – Living Locurto/Oriental Trading
Candy Corn Freakshake – Chica and Jo
Halloween Freakshake – Supper in the Suburbs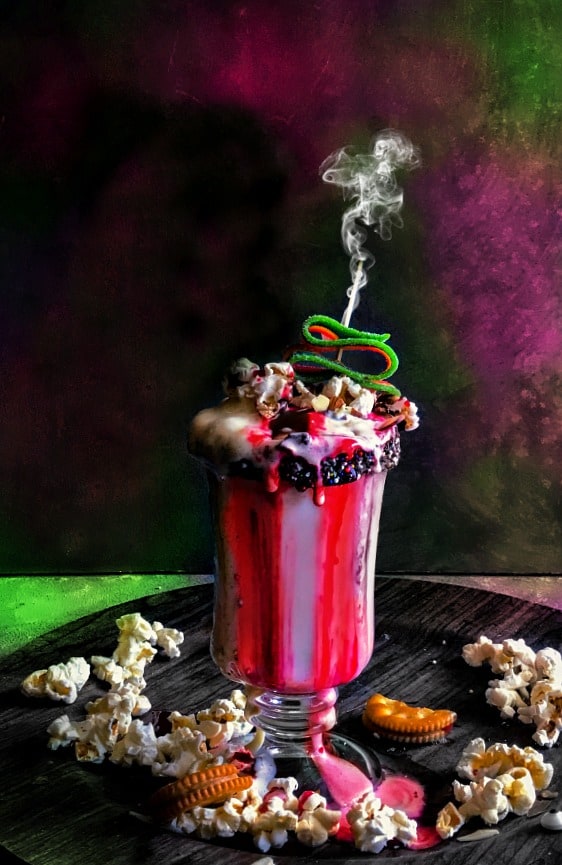 Dracula Freakshake – Easy Cooking with Molly
Dairy Free Halloween Freakshake – Pacific Foods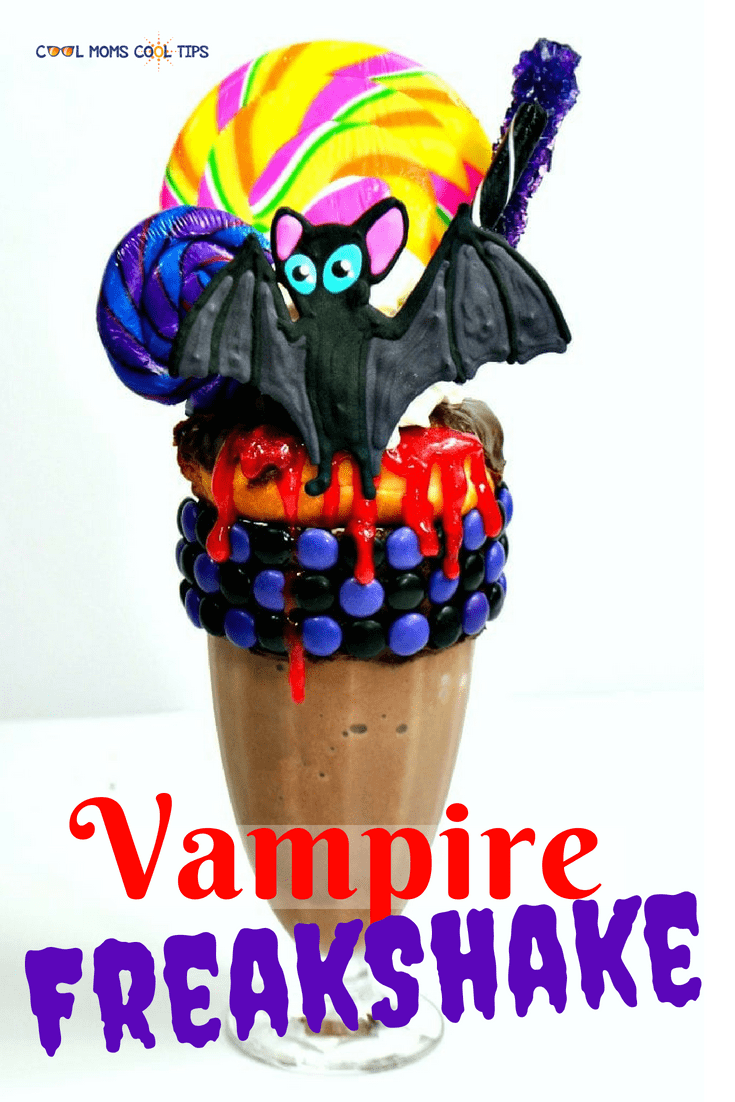 Friendly Vampire Freakshake – Cool Mom Cool Tips
Marshmallow Monster Floats – The Farm Girl Gabs
If you like this roundup, be sure to swing by and check out these awesome Halloween roundups right here at Southern Made Simple, too!
20 Edible Halloween Snack Crafts for Kids
Have you ever had a "freakshake" before? What are some of the craziest toppings you've ever seen on a milkshake? Which one of these spooky Halloween freakshakes stands out the most to you? Leave a comment below and share the love! (Still humming along to "Super Freak?" Me too, friends. Me, too.)