This is a sponsored post written by me on behalf of Dollar General for IZEA. All opinions are 100% mine.
This weekend I got to sneak into "town" and do some special holiday shopping for my friends and family. My husband stayed home with my daughter, so I got to walk around the store completely uninterrupted. No temper tantrums, no little hands reaching for items on the shelves and throwing them on the floor, and no frantically chasing a toddler down the aisles. It was bliss.
If you've been following me for a while, you may already know that I'm from a very small community in rural Alabama. There's not much to my little town, just a few gas stations, a sandwich shop and a school. There is, however, a centerpiece in my community that makes surviving out here in the sticks much, much easier. It was also my store of choice on my much needed shopping trip this weekend, where I picked up a few supplies to put together a really fun little DIY project I'm about to share with you. You may be surprised to know that the gem that I'm referring to is my beloved Dollar General store, and I am pumped about all of the sweet holiday items I scored there!
If you're looking to get a little creative during the holidays and get your DIY on, Dollar General is a fantastic place to get started! Sometimes "dollar stores" get a bad wrap for not having a good selection of items, or for having sub-par quality items. If you ask me, though, Dollar General Stores blow that stereotype out of the water! Not only did Dollar General exceed my expectations on their holiday decor items, but they also had a great variety of gifts and stocking stuffers! (You can also check out their décor on their website.)
I decided that it would be fun to put together a hot cocoa gift basket for a loved one since the weather is really starting to cool down here. I found everything that I needed to make a really fun basket, and the price point for all of the items was out-of-control awesome!
My first stop was by the gift wrap section. They had a huge selection of bags, boxes, ribbons, and tags of nearly every size. Everything you could ever need for your holiday gift wrapping, Dollar General has it! Since I was making a gift basket, I didn't need a gift bag this time, but I did need a few supplies such as tissue paper, tape and gift tags. I fell in love with these cute little chalkboard gift tags, and I found a spool of beautiful burgundy colored burlap ribbon that was just calling my name! I knew it'd look sharp wrapped around the basket of goodies I was making.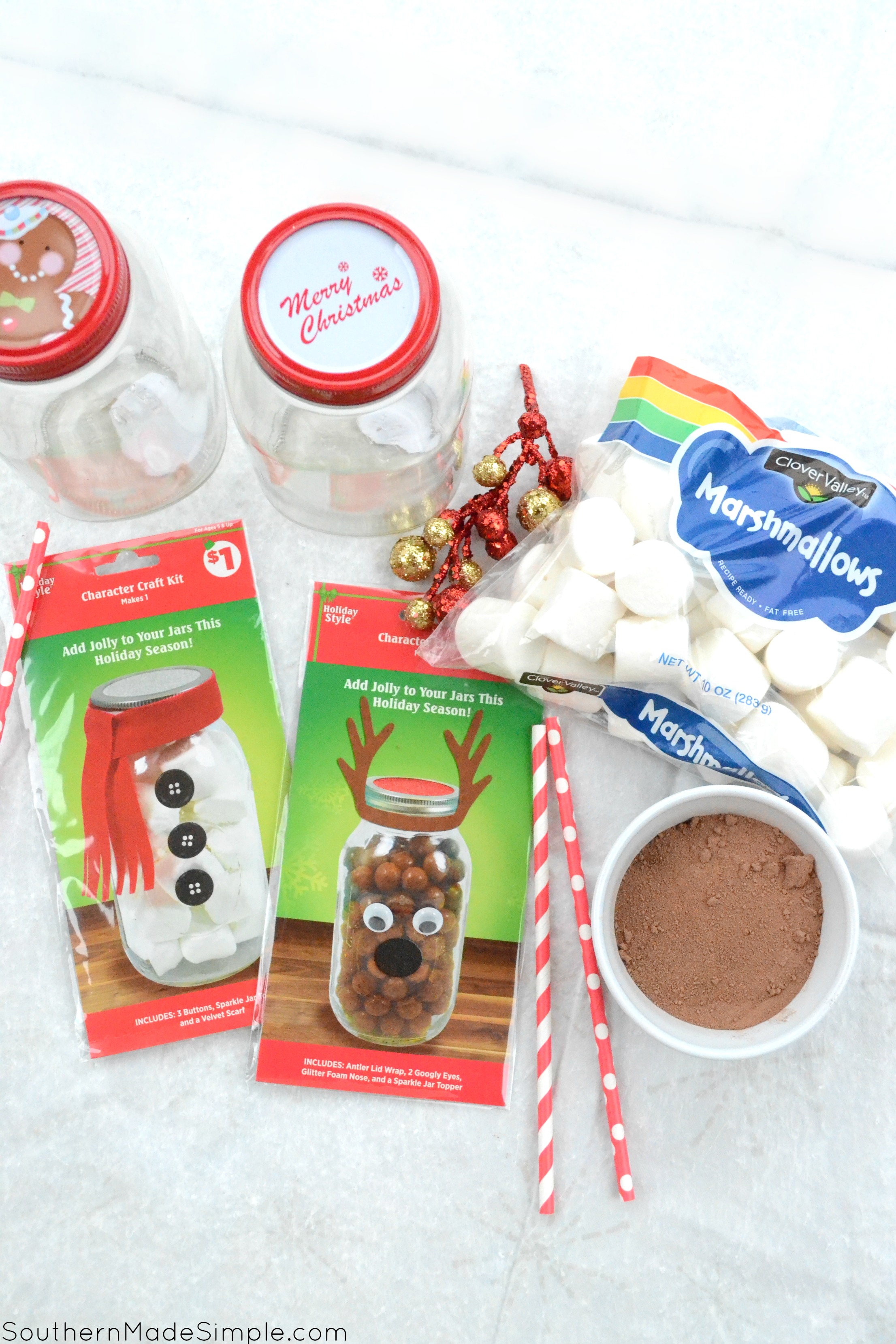 I also found some really cute Christmas themed mason jars that I knew would be perfect to hold the marshmallows and hot cocoa. I just so happened to stumble upon some fabulous little jar stickers to spruce them up, too! They're a simple little DIY project in itself, so that really added another element of fun to making the gift basket!
The further I walked down the aisles, the more treasures I seemed to find! I grabbed a few other really fun items to add as fillers to the basket, and most of them were priced at just $1! I found a really nice rustic wicker basket, some fun little plaid reindeer ears, a pair of cozy Santa socks, a candy-filled candy cane, a sweet little felt owl ornament, some holiday trinkets and a gorgeous printed hand towel.
Here's a closer look at a few of my favorite finds out of the bunch. You can find these products and more at your local Dollar General. I am seriously obsessed with that hand towel! I'll be heading back to the store to pick up a few more to add to my gift closet for sure!
Creating the snowman and reindeer gift jars was super easy to do. I just opened up the jars, filled one with big fluffy marshmallows and the other with hot cocoa mix. I grabbed my glue gun and secured the craft pieces on each jar. Voila! Easy peasy, and so stinkin' cute!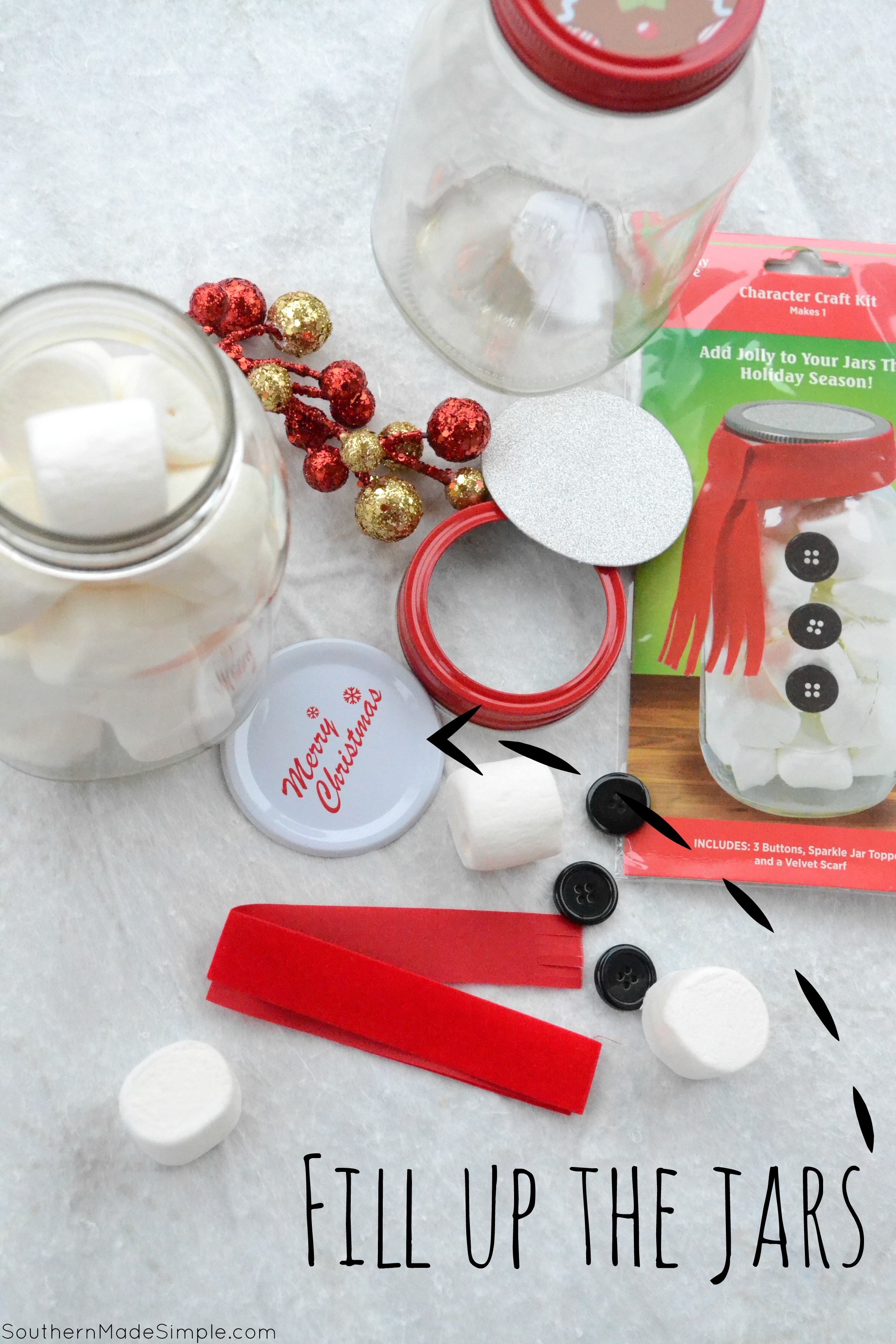 Once I finished up the jars, I tied my ribbon around the basket, stuffed some tissue paper into the bottom of the basket and filled it to the brim with all of the cute little gifts I picked up from the Dollar General. By shopping at the Dollar General, I was able to put together a really nice gift basket for less than $20 total. Everything I needed was right there in the store, and the selection of items to choose from made this project so fun and easy!
If you're looking to make a gift basket for a loved one or to get your DIY on and make something really special to give as a gift this holiday season, make sure you swing by the Dollar General and see what kinds of treasures you can find. I am positive that you'll be impressed with all that you see!