Over the past 2 weeks, it seems like my diet has primarily consisted of  cookies and things smothered and covered in some sort of cheese. To be clear, I'm not really complaining about that (I love my cheese and sweets,) but I realize that a continued pattern of eating those fatty foods is going to wreck havoc on my waistline and on my health in general.
So in order to get some green back into my diet, I've been eating a whole lot of spinach here lately. I love spinach WAY more than lettuce (not to mention it's way healthier than lettuce,) so I don't have much of a problem eating it as a salad. My problem is that I'm sort of anti-leftovers and I get burned out on foods very quickly. When I say I'm anti-leftovers, I really mean that I'm not crazy about eating something as a leftover more than once. I can eat something twice, but then my taste buds have to move on!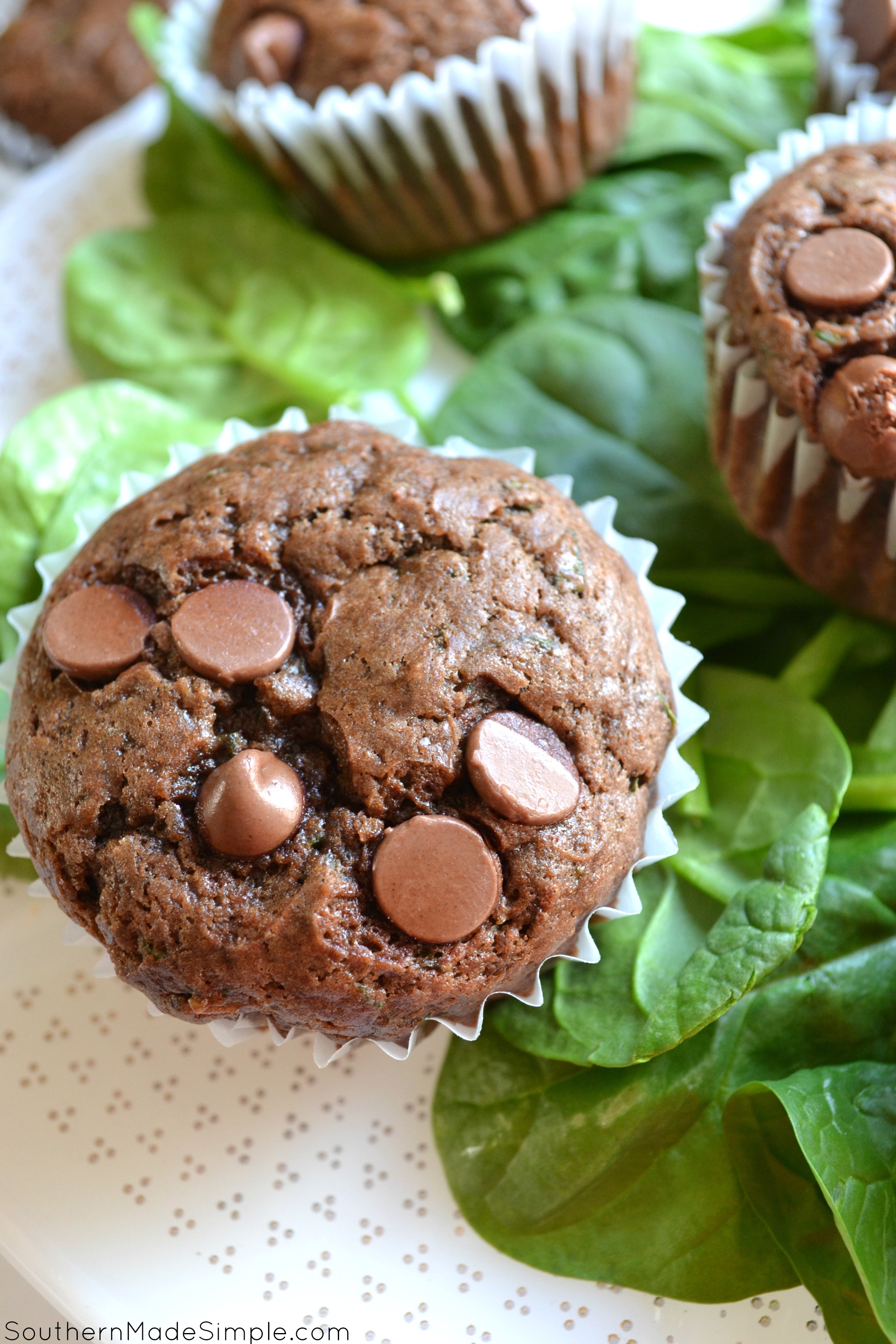 So imagine my distaste when I opened up the fridge and realized that I STILL needed to eat all of this green leafy stuff before it went bad. I knew my body needed it, but my taste buds did not! So I started brainstorming of ways that I could sneak it into foods that I already really love. Like…ya know, chocolate! 😀
When I'm not scarfing down a bowl of cereal in the morning, I'm probably eating a muffin of some sort. I really love to bake muffins at the beginning of the week and munch on them all week long. It's a total win for me because it means I only cook breakfast once! I figured there must be some way that I could sneak in a little spinach into my morning muffin, so I gave it a shot and came up with something INSANELY delicious! These Chocolate Chip Spinach Muffins are a new favorite in my house, and they're a great way to sneak in veggies into my toddler's diet, too!
I grabbed my trusty kitchen herb shears and started chopping up a few handfuls of spinach. (I had a little bit of kale that needed using up, so I threw that in, too!) I tried to incorporate a few healthier options like coconut oil and a banana into the mix, too.  I'm not implying that these chocolaty muffins are completely healthy, but I AM saying that they've got some pretty great stuff in them. They're also pretty good for the soul, too. 😉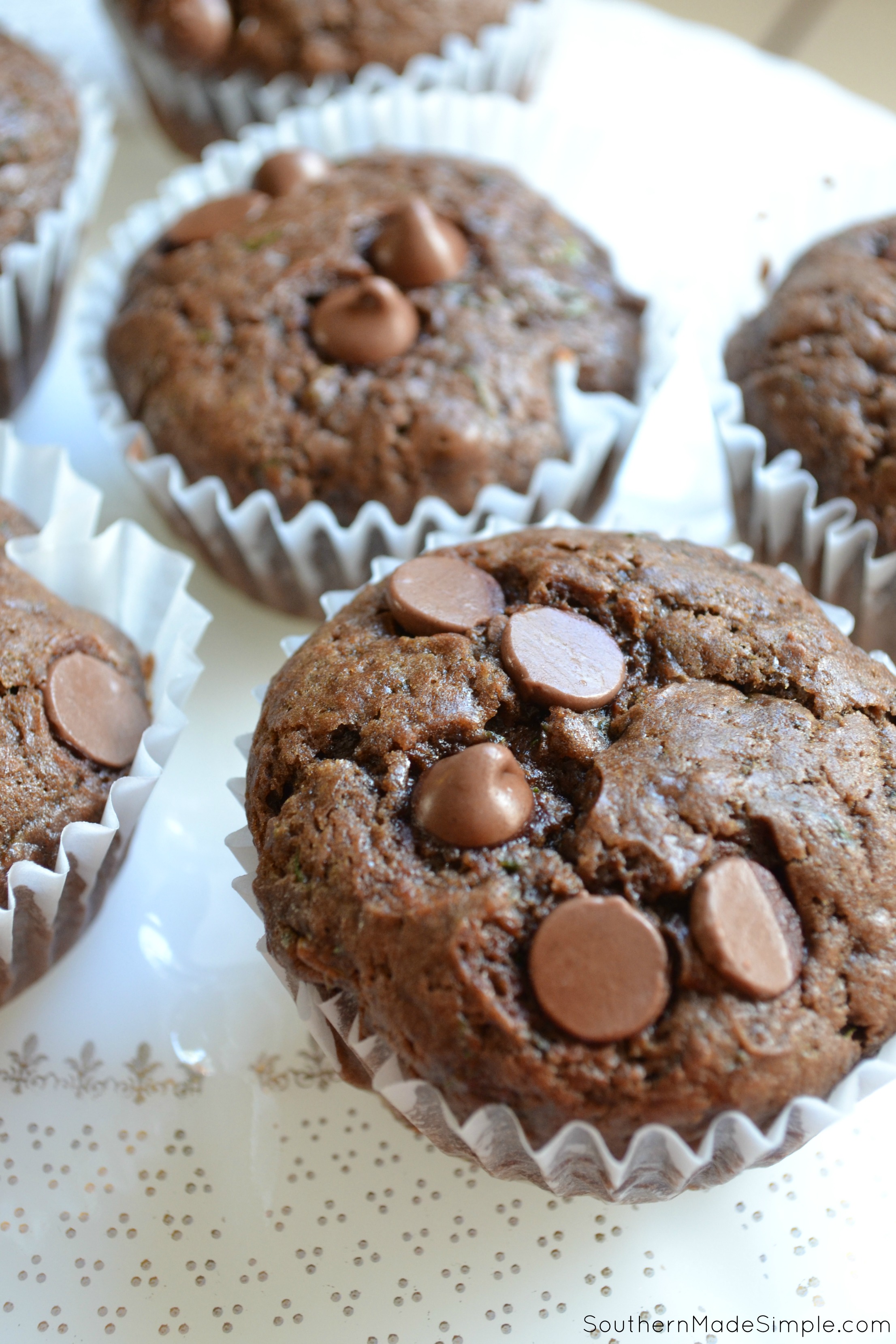 The texture of these muffins was absolutely perfect. So moist and rich! It was almost like eating a brownie without all of the guilt. That's my kind of muffin!
Here's my complete recipe for you to try if you're feeling up to it. If you do decide to make a batch for yourself, I'd love to hear about how yours turned out!
Chocolate Chip Spinach Muffins
Ingredients
1 1/2

cup

all purpose flour

1/3

cup

cocoa powder

1/2

cup

granulated sugar

can sub in stevia or alternative sweetener if desired

2

tsp

baking powder

1/2

tsp

baking soda

1/2

tsp

salt

1

egg

1/3

cup

melted coconut oil

1/2

cup

milk

2

cups

fresh spinach

chopped

1

mashed banana

2

tsp

vanilla extract

1/2

cup

chocolate chips
Instructions
In a large bowl, combine all dry ingredients (excluding spinach)

In a separate bowl, melt coconut oil and add in remaining wet ingredients, including banana and spinach - mix well

Pour wet ingredients into dry ingredients and stir together well until all flour is completely dissolved

Preheat oven to 350

Place muffin cups in a muffin pan and spray lightly with nonstick cooking spray

Fill each muffin cup about 3/4 of the way full

Bake for 20-22 minutes, or until toothpick comes out clean when inserted in the center

Enjoy!
---
Now that I know that I can sneak some greens into my favorite foods without it being detected, I'm going to be on a serious search for some other "hidden veggie" recipes to try! In the mean time, I'm just going to curl up with my glass of milk and have one more of these bad boys… 🙂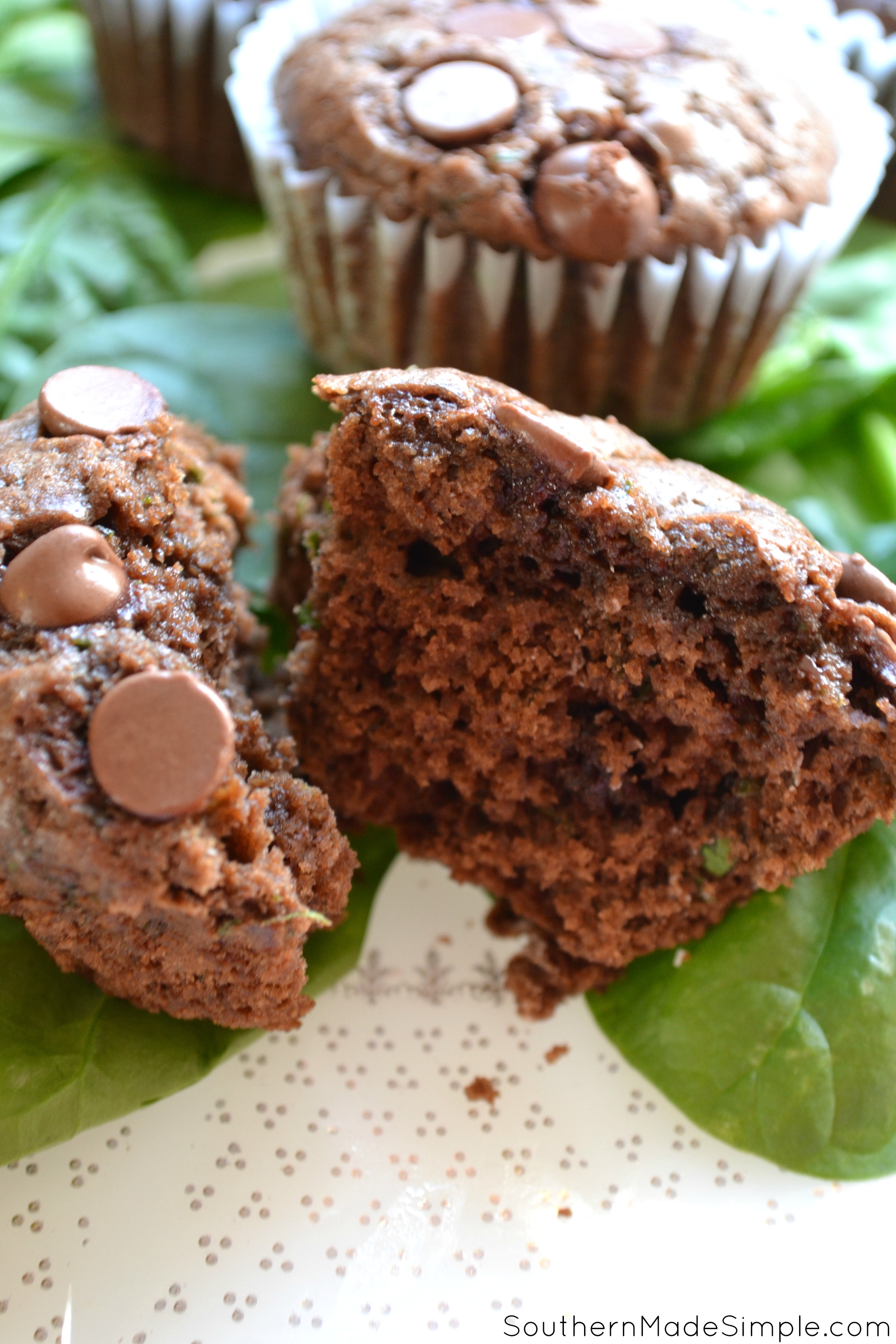 Do you have a recipe that incorporates veggies into a food you'd never think to put veggies in? Or maybe you've tried a recipe before that completely hides the veggies all together? If so, I'd love for you to share the love with me! I'm always looking for something new and delicious to try!