I have been compensated for this post in the form of product and gift card in exchange for my honest review and opinions. All thoughts expressed are 100% my own.
Chances are, you may have stumbled across this little slice of the Internet known as Southern Made Simple because you found a yummy recipe that you just had to try, or you searched Pinterest high and low for a cool DIY project or home decor inspiration post and decided to give one you found here a try. Perhaps you decided to swing by because you, too, have a love and appreciation for the unmatched beauty and charm of the southern lifestyle that only grows larger by the minute. No matter how you got here, welcome! I'm tickled that you decided to stick around and share a smile with me. You just sit right there and make yourself at home, and I'll pour you a glass of sweet tea!
I've grown up and lived in the southern portion of the great state of Alabama my entire life. I've been a few different places here and there over the years (I'm no self-proclaimed world traveler or anything, but I've been blessed with a few opportunities to visit 4 different countries and numerous states,) and I've experienced a few different cultures and cuisines. While there is so much beauty to be found amongst all of the cultures in this amazing world, I'd surely be telling a story if I said my eyes have seen and my heart has felt a genuine love exuding from a place as strongly as right here in my beloved homeland. They say there's no place like home, and I'm certain there's no other place on this earth quite like the south!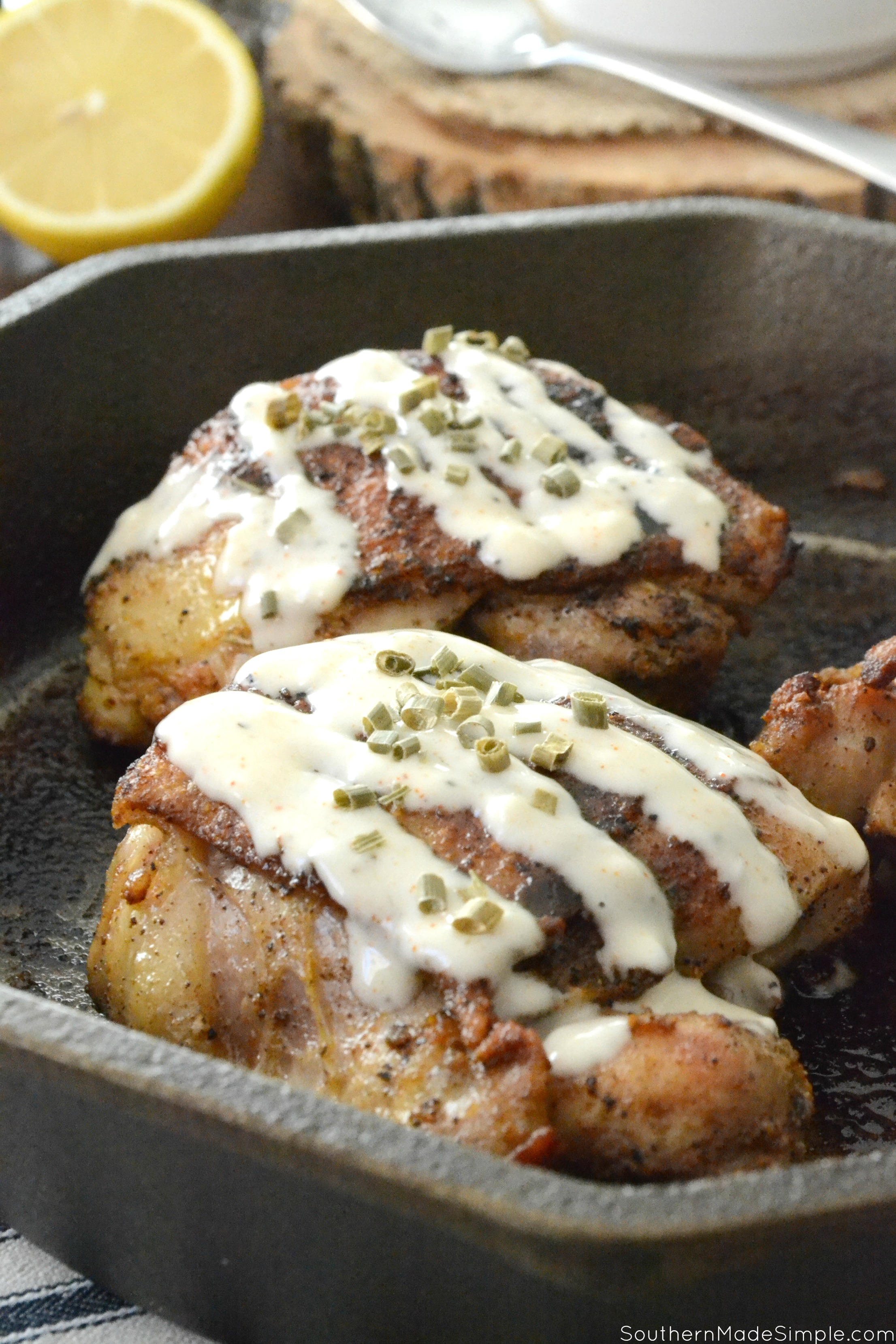 So, naturally, I love to focus my work on things that are direct reflections of my southern heritage. While I love to share snippets here and there about all sorts of things, my heart's song is all about the food. Southern cuisine provides a comfort to my taste buds that cannot be matched, and it's built off of so many wonderful traditions that have been passed down over the years that speak volumes about the history of our beloved region. It's not too often that I'm introduced to a company that embraces and reflects the beauty of the southern lifestyle, so when I first came across the charming hearts and minds over at Southern Kitchen, my heart couldn't help but dance!
Southern Kitchen is all about the belief that, in the South, more than just food gets made in the kitchen. It's a place where families are strengthened, friendships are formed, and old traditions are cherished while new traditions are started. Southern Kitchen knows that the magic that happens in the kitchen reflects our deeply rooted heritage while savoring the flavors of the New South. They celebrate the chefs and individuals who are redefining what it means to "cook Southern," and they focus on delivering the best of the best in eating, drinking and entertaining.
Their selection of cookware is stunning, and this gorgeous Finex 10″ Cast Iron Skillet really spoke to me the first time I laid my eyes on it!
If there's one thing I know to be true about southern-inspired cooking, it's that nothing can cook cornbread and chicken better than a well-seasoned cast iron skillet can. I was struck by the beautiful octagonal shape of this particular skillet (which is perfect for pouring) and my heart knew I had to try it out. I felt particularly inspired by several of the recipes on Southern Kitchen's website, and this recipe for Grilled Chicken Thighs with Alabama White BBQ Sauce was definitely calling my name.

I love a good rub when I'm cooking chicken, and hearing these beautifully cut chicken thighs sizzle away in the cast iron skillet made my hungry stomach dance with excitement in anticipation of taking that first bite! The recipe for the rub was absolutely divine (though I think I'll add a little less salt next time,) and the chicken cooked perfectly all throughout!
I was most intrigued by the Alabama White BBQ Sauce, as this was the first time I had ever made it. I've tried the sauce once before, but it is very much a regional dish native to the northern portion of the state of Alabama. You can't find Alabama White BBQ Sauce in any restaurant here without driving a good long way, so it was a real treat getting to whip up a batch of this sauce for us to enjoy!
Here's a copy of the recipe I used, which can also be found here. Make sure you check out all of the other mouth-watering recipes featured on Southern Kitchen's website, too. You'll definitely find several recipes that you'll want to try!
Cast Iron Skillet Cooking: Grilled Chicken Thighs with Alabama White BBQ Sauce
This recipe was seen first on Southern Kitchen (https://www.southernkitchen.com/recipes/main-dish/cast-iron-grilled-chicken-thighs-with-alabama-white-bbq-sauce)
Ingredients
Alabama BBQ Sauce:

2

cups

mayonnaise

1/2

cup

apple cider vinegar

1/4

cup

sugar

2

tablespoons

fresh lemon juice

1

tablespoon

kosher salt

plus more to taste (I personally recommend using less)

1

teaspoon

freshly ground black pepper

plus more to taste

1/2

teaspoon

cayenne pepper

Chicken:

1

tablespoon

freshly ground black pepper

1

tablespoon

ground coriander

2

teaspoons

smoked paprika

1

teaspoon

ground cumin

1

teaspoon

garlic powder

8

boneless skinless chicken thighs

1/4

cup

kosher salt
Instructions
To make the BBQ sauce: In a medium bowl, whisk together all of the ingredients until completely combined. Taste and season with additional salt and pepper, if desired.

To make the chicken: In a small bowl, stir together the pepper, coriander, paprika, cumin and garlic powder until completely combined.

Season the chicken on both sides with salt, then sprinkle both sides liberally with the rub. Let the chicken sit at room temperature for 30 minutes.

About 10 minutes before cooking the chicken, begin heating a cast iron skillet or grill pan over medium-high heat. Evenly space the chicken across the grill grates and cook for 8 minutes on the first side. Flip and cook until the internal temperature reaches 165 degrees, about 10 minutes.

Transfer the chicken to a serving platter and let rest for 5 minutes. Drizzle generously with the Alabama BBQ sauce and serve.
Notes
This recipe was seen first on Southern Kitchen (https://www.southernkitchen.com/recipes/main-dish/cast-iron-grilled-chicken-thighs-with-alabama-white-bbq-sauce)
---
This recipe was absolutely delicious, and it cooked beautifully in this stunning Finex 10″ Cast Iron Skillet offered by Southern Kitchen. If you're looking for a place where the southern culture is truly appreciated and celebrated in all aspects, look no further than the brilliant minds and creators at Southern Kitchen!
Discount Alert:
If you're ready to fall in love with Southern Kitchen like I have, you can snag $10 off of your first purchase of over $50! Just do a little perusing in their shoppe, scope out your must-have kitchenware or holiday gift ideas for yourself or your friends, add them to your cart and use code WELCOME10 at checkout!
Submit a recipe of your own:
Are you a foodie who loves to cook up more than just good cuisine in the kitchen? Do you have a love for southern cuisine that you simply must share with the world? Share the love with Southern Kitchen by uploading your own recipe on Southern Kitchen's website! (Word on the street is that they have regular recipe contests, so get your recipes in!)