AFFILIATE LINKS ARE INCLUDED THROUGHOUT THIS POST AT ABSOLUTELY NO COST TO YOU. I LOVE VBS AND I LOVE SHARING VBS RELATED PRODUCTS WITH YOU TO HELP YOUR VBS BE A SUCCESS! MAKER FUN FACTORY VBS DECOR 2017
Hip hip hooray! VBS is just ONE month away! There's just something about Vacation Bible School that gets me SO excited! I love taking a look at all of the options that are going to be available to choose from for the upcoming year. I really believe 2017 is going to be an AMAZING year! Lots of different themes are really challenging children to get creative, use their God given talents, dig deep into HIS word and have fun while doing it!
You may have seen my previous posts about LifeWay's VBS themes for 2016 and 2017 (Submerged and Galactic Starveyors), but I thought I'd share another really fun option that'll really get your gears turning! Maker Fun Factory is organized by Group Children's Ministry, and through this VBS package children will be taking on the role as inventors as they discover that we were fearfully and wonderfully made by God the creator!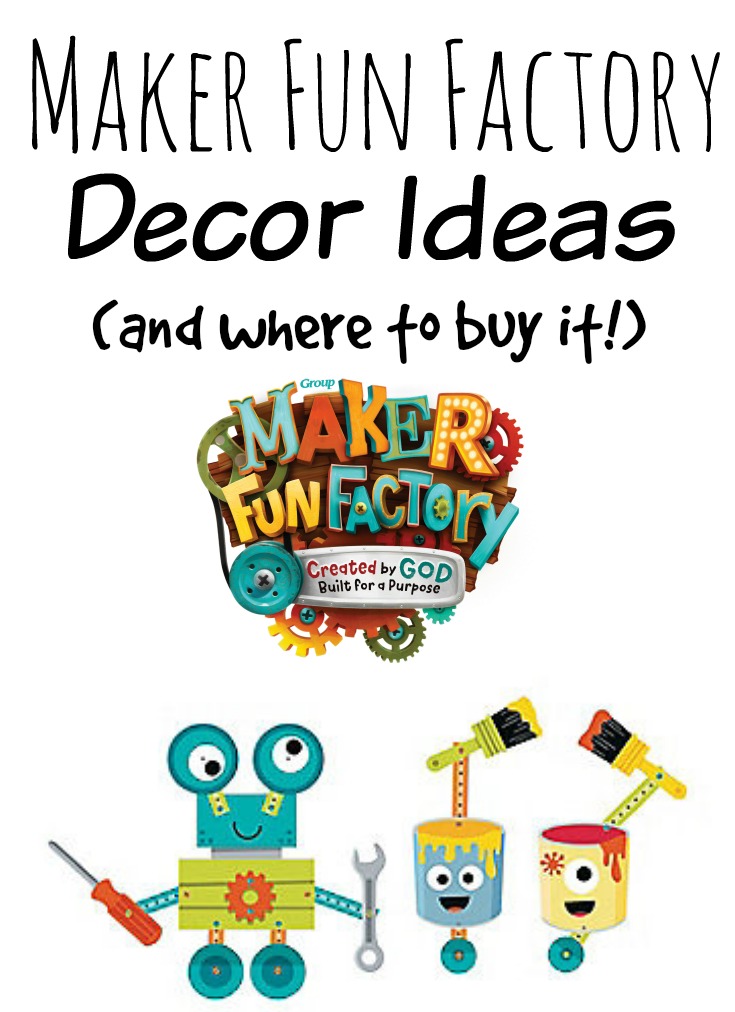 …