These 10 Delicious Depression Era Pie Recipes are classic examples of how something sweet can come out of a difficult situation. Many of these have stood the test of time, and with good reason!
I've always learned loving about history. I'm certainly no history buff, but I never turn my nose up at a chance to learn about the way things were before my time here on earth began. I remember anxiously awaiting the day that I got to move up to the 5th grade, when we were finally going to get to study American history after specifically studying Alabama history in the 4th grade. Studying the history of my home state left me craving more knowledge about my country, and learning how life in the south was shaped into the culture we know today has always been incredibly fascinating to me.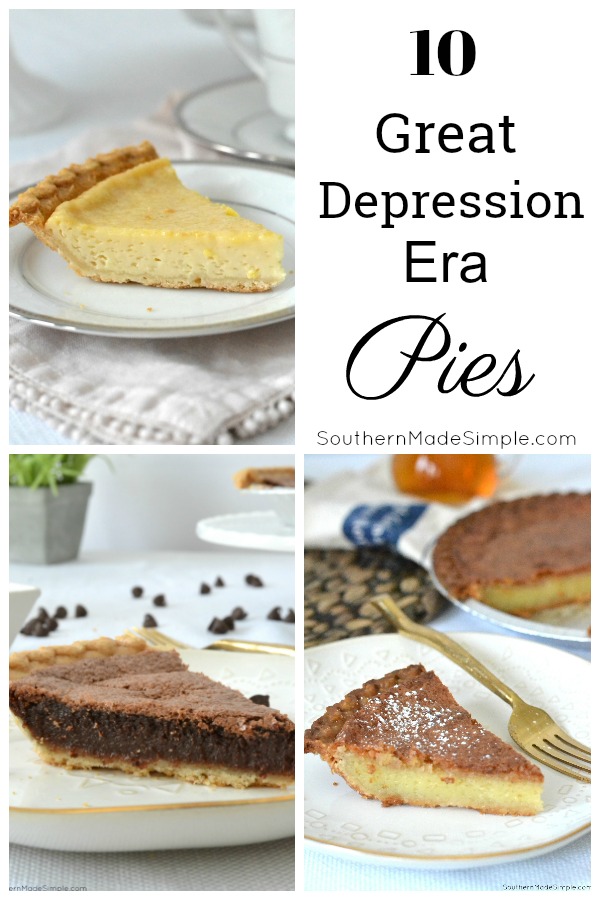 Even more, I love studying about the women who made a pivotal impact on our country through their unique culinary improvisations. So many of the dishes we know and love today were created in moments of desperation or during moments of lack in our country. Women during The Great Depression were left with rations to work with to prepare meals for their families during a time of war and economic downturn, and in their beautiful attempts to provide their families with something sweet to enjoy during an incredibly difficult time, they created these "depression era" pies that still make an appearance on the Thanksgiving dessert table many years later….