Southern Made Simple is a part of several affiliate advertising programs. Affiliate links are included throughout this post. Although I participate in these programs and have sponsored content, all opinions are my own.
I recently discovered the show Fixer Upper on HGTV. I know it's been around for a while, but here lately it's been unusual for me to stray away from my beloved Food Network. But y'all, I'm OBSESSED with this show! The hosts (Chip and Joanna Gaines) are entertaining, brilliantly creative, and incredibly adorable. I've had a running joke going on with my husband that if Miss Kay from Duck Dynasty and Joanna Gaines from Fixer Upper were blended into one woman, she would be my spirit animal. I may not be selling you on it, but really. You should watch it.
Anyway, Joanna Gaines is known for her obsession with ship-lap and all things "farmhouse" inspired. Farmhouse decor has a very charming, rustic and earthy character to it. It's gorgeous. It's amazing. It's everything I want my dream home to look like. It's all over the magazine covers at the store, and it's flying off the shelves in stores nation wide. It's the it-thing, and I'm jumping on the train!
I'm slowly working towards a goal of farmhousing my home. (I know that's not a word, but it is now!) I figured I'd start small and begin with the bathroom. Since it's not always super convenient for me to get out of the house and go to town, I decided to see what Amazon had to offer to help me complete my look. Hello, 2 day shipping! I was really pleased with what I found, so I thought I'd share it with y'all!
By the way, if you don't have Amazon prime, I can hook you up with a free trial!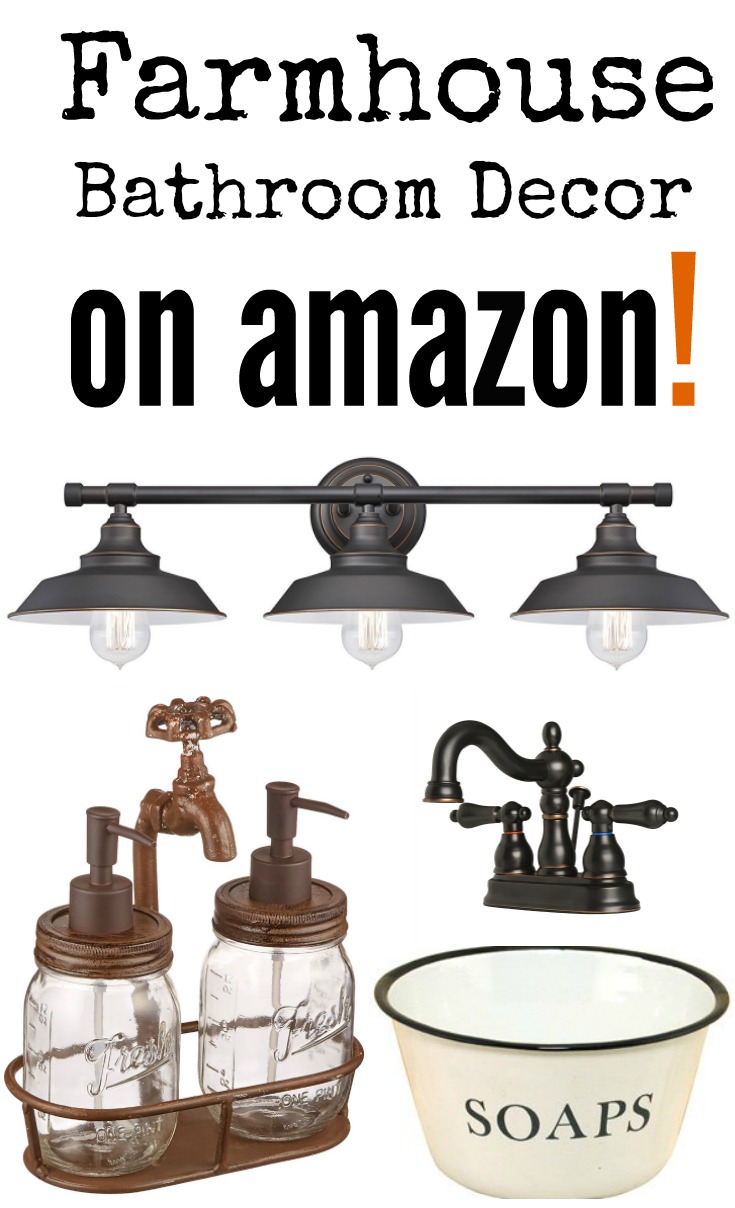 …