Happy 4th of July weekend to all! I absolutely love this time of year. Everyone is cooking out on the grill, enjoying the outdoors, sippin' on sweet lemonade and devouring the delicious fruits and veggies that grow in our summer gardens.
Mmmm. I can smell the hamburgers and apple pie cooking right now! Ok, maybe I'm just daydreaming over here, but it won't be long before I get to enjoy those sweet summertime smells!
I DO smell something amazing filling the air of my home as I type this, though. I just took this beautiful batch of Bomb-tastic Blackberry Brownies out of the oven! Boy, aren't they just heavenly? I've heard of people incorporating different things into their brownies to make them "healthier". This recipe certainly isn't healthy, but I figured if other people could put black beans and avocados in their brownies, then by golly I could put blackberries in mine!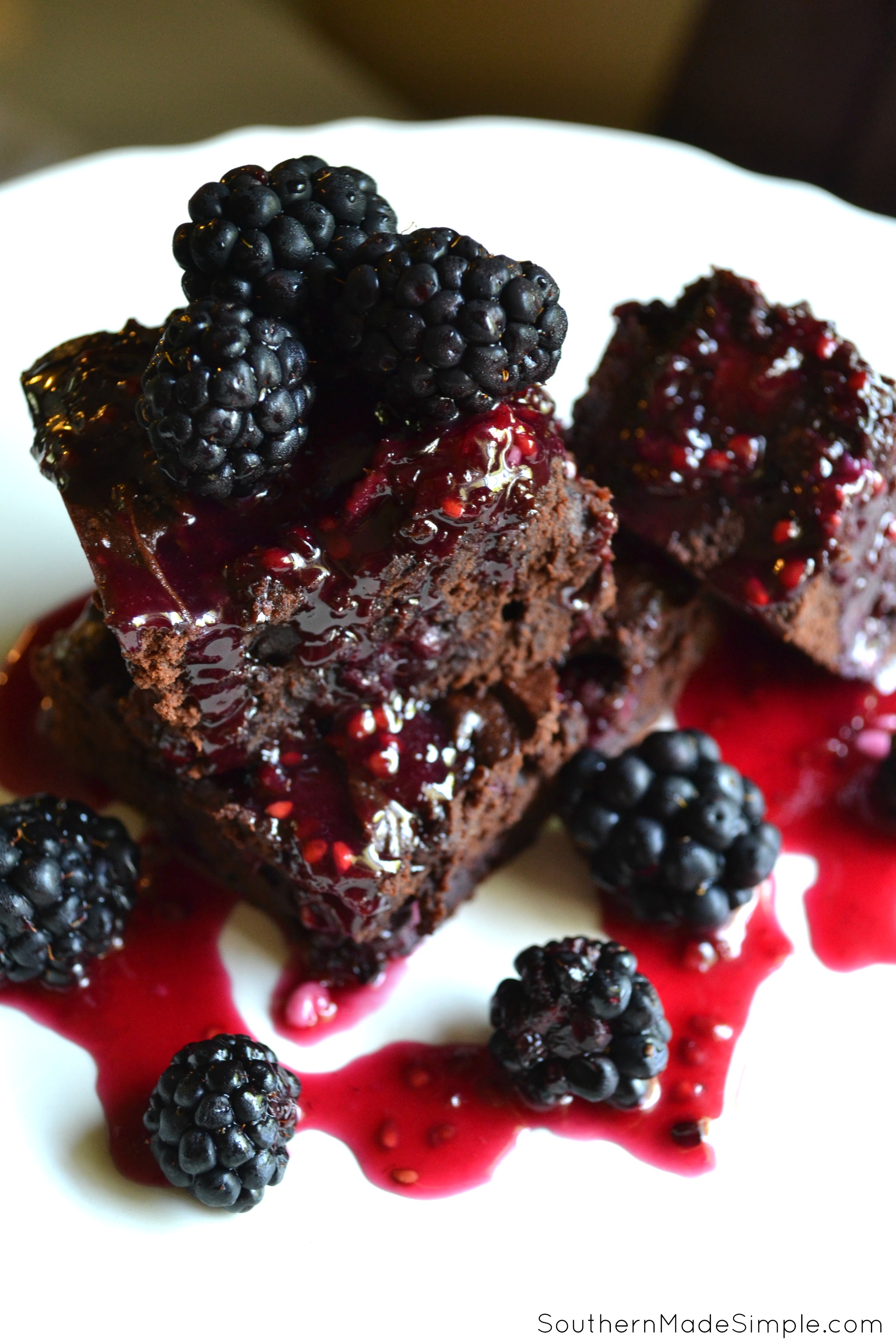 …