These painted hay bale ideas are a fun way to celebrate fall in a creative and unique way! Watch out, Autumn, these hay bales are going to steal the show this year!
Hello again, friends! Please forgive me for jumping onto the fall train so early, but I just can't help but be super excited about the upcoming season! I'm definitely ready to trade this hot and humid summer weather for those coveted crisp fall afternoons, and seeing all of these adorable painted hay bales has really given me the fall-feels!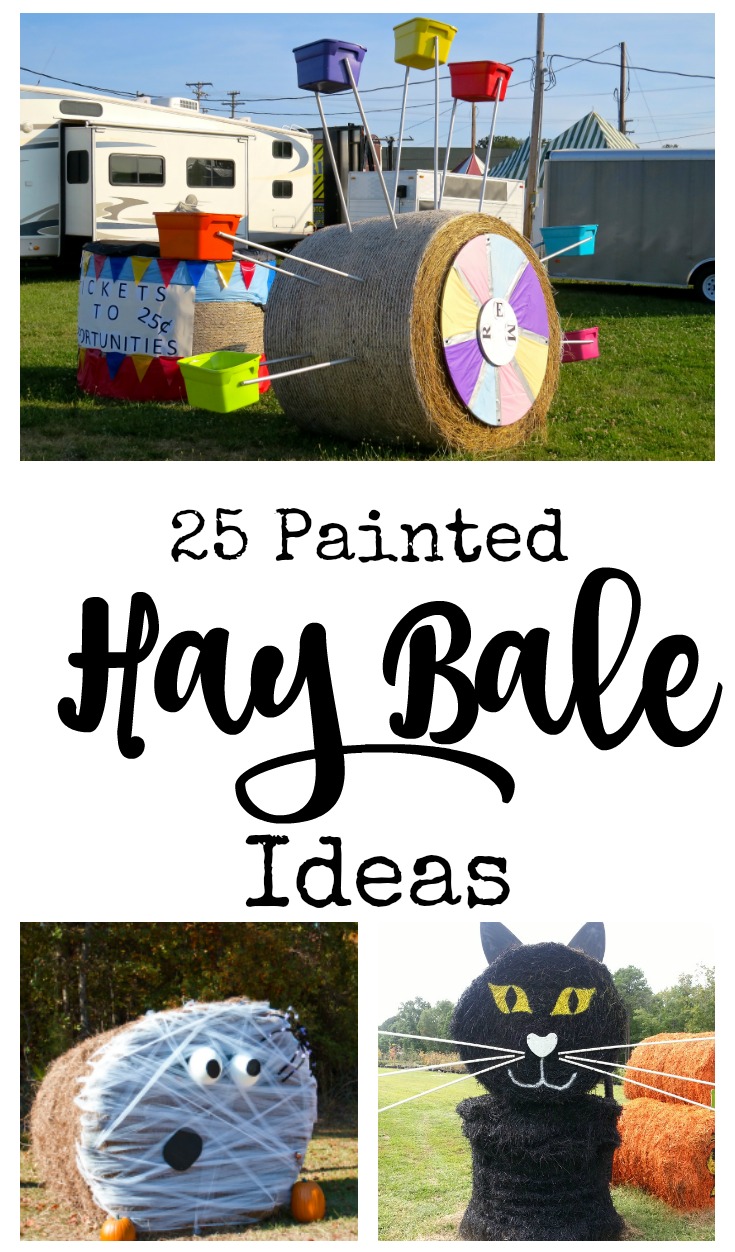 One of the local(ish) schools in the community has a fundraiser every fall that is centered around painted hay bales. They host a big competition on what class at the school can come up with the most creative or impressive hay bale, and it's always so much fun to see the fun designs people come up with! Since hay bale painting is a popular fall activity all across the country, I thought I'd throw a few of my favorite ideas into one post for you all so you can get a jump start on brainstorming your painted hay bale this year!
Minion Hay Bale – Busy Barns Farm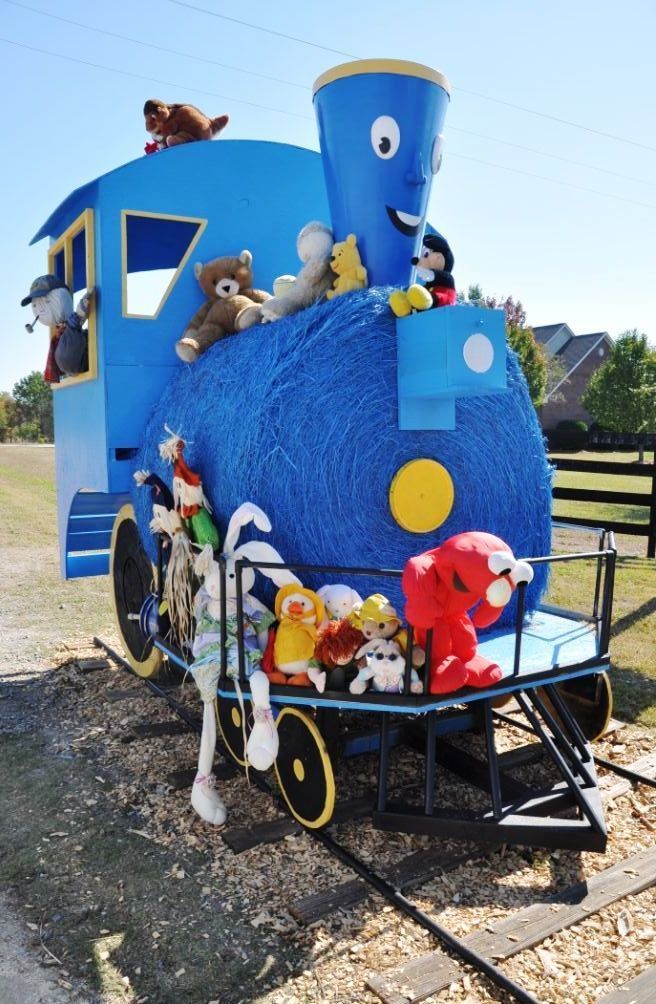 Choo Choo Train Hay Bale – AL.com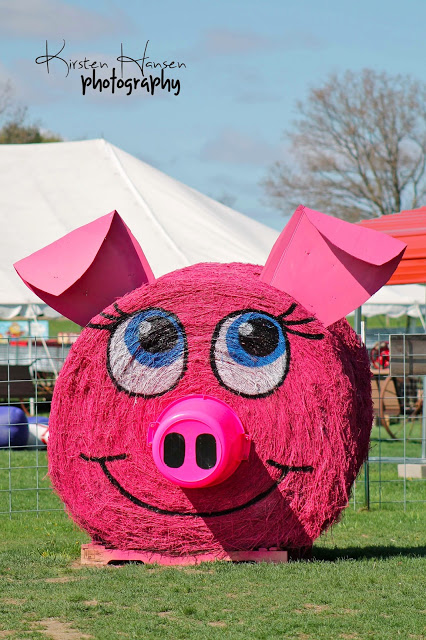 Pig Hay Bale – Kristen Hansen Photography
Latte Hay Bale – The Lettered Cottage
Thanksgiving Turkey Hay Bale – Apple Holler
Giant Chicken Hay Bale – Kristen Hansen Photography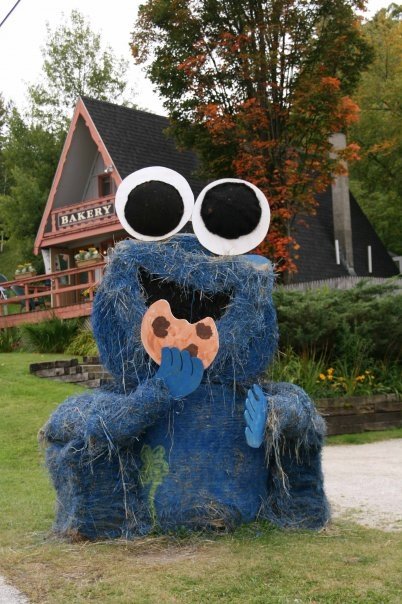 Cookie Monster Hay Bale – Of Mice and Ramen
Bumble Bee Hay Bale – The Lettered Cottage
Cup "Hay-ke" Hay Bale – Source Unknown
Cinderella Hay Bale – Cindy Bargainer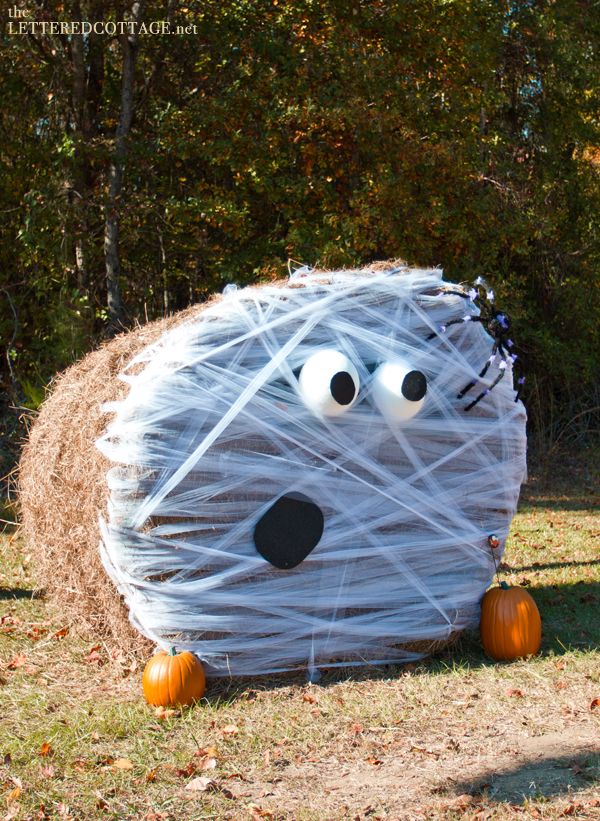 Spooky Ghost Hay Bale – The Lettered Cottage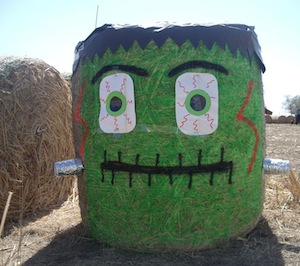 Frankenstein Hay Bale – The Chicken Mama
Will-Hay Nelson – Source: Unknown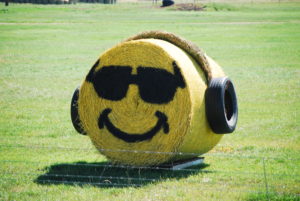 Cool Smiley Emoji – Source: Unknown
Carousel Hay Bales – Source: Unknown
Ferris Wheel Hay Bale – Source: Unknown
Spooky Witch Hay Bale – Al.com
Oscar the Grouch Hay Bale – Source: Unknown
Scarecrow Hay Bale – The Spruce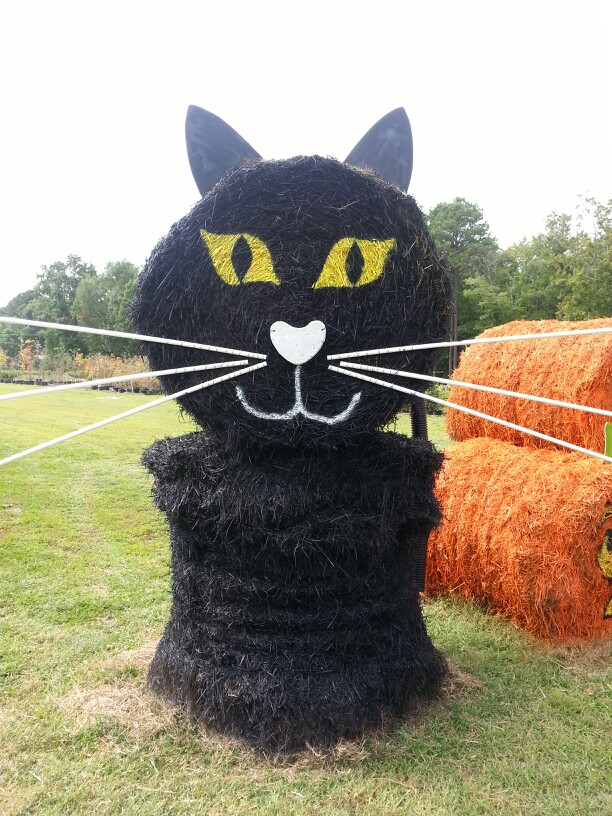 Black Cat Hay Bales – Source: Unknown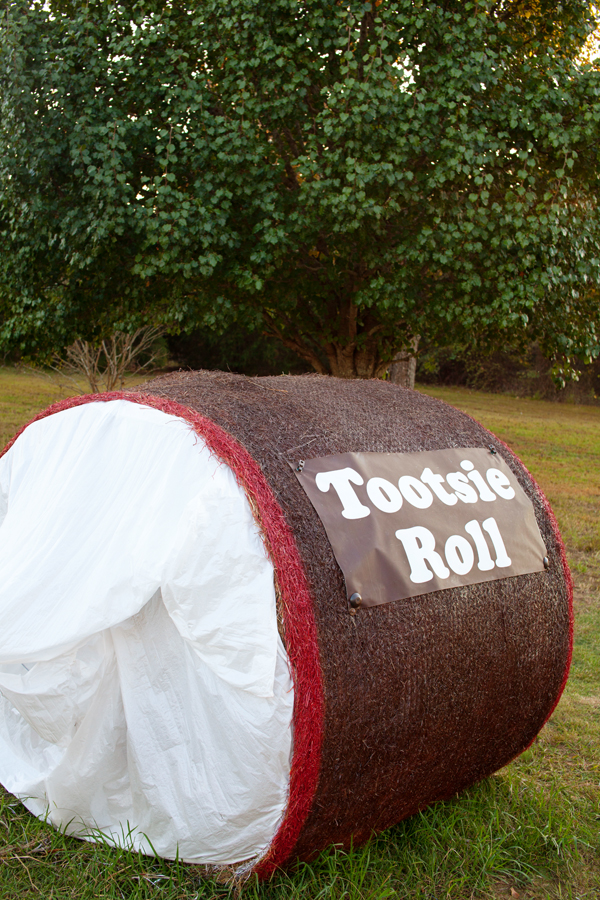 Tootsie Roll Hay Bale – The Lettered Cottage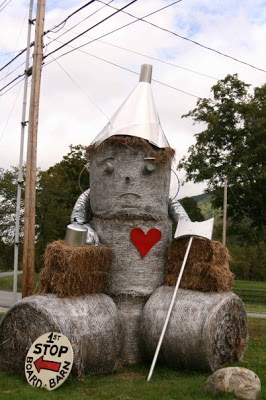 Tin Man Hay Bales – Of Mice and Ramen
Bomb Hay Bale – Source: Unknown
Lamb Hay Bale – Source: Unknown
Owl Hay Bale – Source: Unknown 
Aren't all of these painted hay bale ideas just the best?! I love them all! I'm having a really hard time picking a favorite. Have you ever painted a hay bale in the fall? Do you have another creative idea you'd like to share? Leave a comment and share the hay-bale love! 😉