Affiliate links may be included throughout this post: Knights of North Castle VBS Decor Ideas. Purchases made through these links may result in a very small commission earned on my end to help fund this page. These commissions are earned at absolutely no cost to you.
VBS 2019 has officially kicked off this month! You may have seen my posts about In The Wild, Roar and To Mars and Beyond (3 popular VBS themes this year) floating around the world wide web – and it's because I absolutely LOVE Vacation Bible School and all that it entails!
It may (or may not) come as a surprise to you that even though VBS hasn't even started at my own home church just yet, I'm already looking ahead to VBS 2020 to see what all the buzz is about! On June 1st, Cokesbury announced the brand new theme set to take off for 2020, and we're all in for a treat that's royally fun!
Knights of North Castle: Quest for the King's Armor encourages children to be strong in the Lord by putting on the armor of God. Kids will become brave knights throughout the week as they venture each night to open up a part of the King's book. As quoted from Cokesbury's statement about this new theme, "They'll explore Old and New Testament stories and discover different pieces of protective armor—the Belt of Truth, the Breastplate of Justice, the Shoes of Peace, the Shield of Faith, and the Helmet of Salvation—at work in the lives of familiar Bible characters, and explore how that armor works in their own lives as they follow and serve God."
Banner Verse: "Be strong in the Lord and in the strength of His power." Ephesians 6:10
Click here to purchase a starter kit, plus other great resources to make your VBS a success!
Are you ready to step up and put on the armor of God with children all over the world? This video will give you a snippet of just how exciting this theme is going to be!

If you'll be all hands on board with the set-up crew, or if you're along for the ride to help volunteer and decorate a station or classroom, I've put together a few fun ideas to help make sure your VBS scene is an unforgettable one!
Keep in mind: Many items shared here are from Amazon (you know how I feel about my beloved 2 day shipping) and many items are from Oriental Trading, who each year does an OUTSTANDING job of keeping VBS supplies relevant to the yearly theme. I will make a note of where each item is listed in case you have a preference of where to order. Oriental Trading frequently has free shipping deals, most often on orders over $49.
4 Count 3D Wall Torch with Flame – Amazon
Stairway, Window and Torch Cut Out Props – Amazon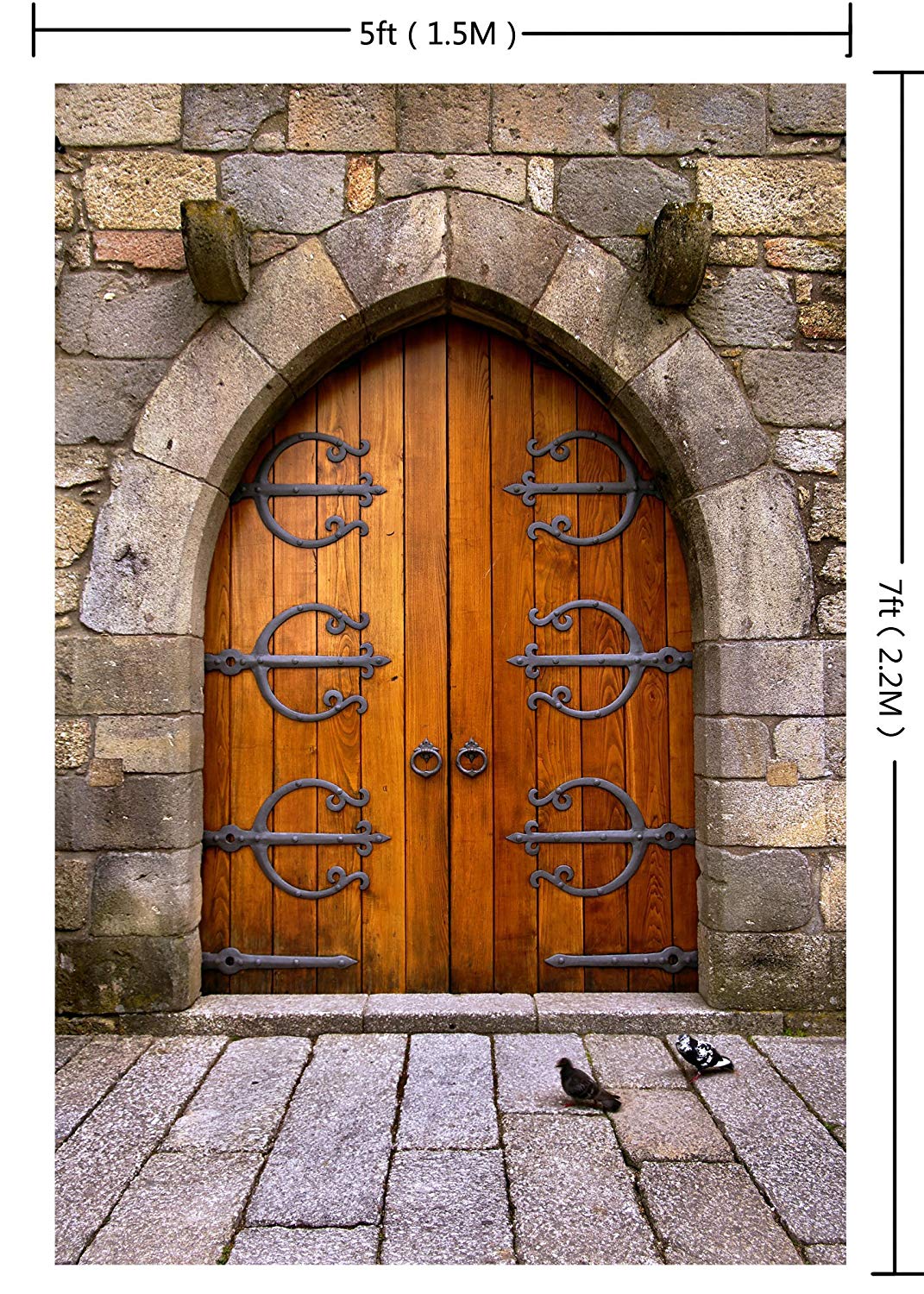 5×7 foot Medieval Castle Door Backdrop – Amazon
Medieval Balcony Backdrop – Amazon
6 foot Knight Standees – Amazon
Stone Wall Scene Setter Kit – Amazon
Stone Wall Peel and Stick Removable Wall Paper – Amazon
Medieval Window Backdrop – Amazon
4 pack Knight Party Masks – Amazon
Medieval Party Whirls – Amazon
Stone Wall Tablecloth – Amazon
Realistic Flameless Hanging Torch – Amazon
Large Foil Dragon Balloon – Amazon
Flameless LED Candlesticks – Amazon
Dragons and Knights Photo Booth Party Props – Amazon
If you're not already excited, it's time to get there…because we'll be armoring up with Knights of North Castle – where kids will be suiting up to remain strong in the Lord our God!
What gets you most excited about Vacation Bible School? Will you be using the Knights of North Castle theme during your VBS 2020 session? Do you have additional decor ideas you'd like to see added to this list? Drop a comment below and share the VBS love!