This post was sponsored by T.J.Maxx, Marshalls and HomeGoods as part of an Influencer Activation for Influence Central and all opinions expressed in my post are my own.
They say there's no place like home, and this week that phrase has taken on a whole new meaning for myself and my family.
If you've been following for a while, you may know that we've been building a brand new home for the past year. My husband took on the role of contracting much of the work out himself, and he and his father spent countless hours and long days after work going over to the construction site and working to the point of near exhaustion. It's been the busiest and most hectic year of our lives, but it was also a year full of blessings (and a ton of learning, too!)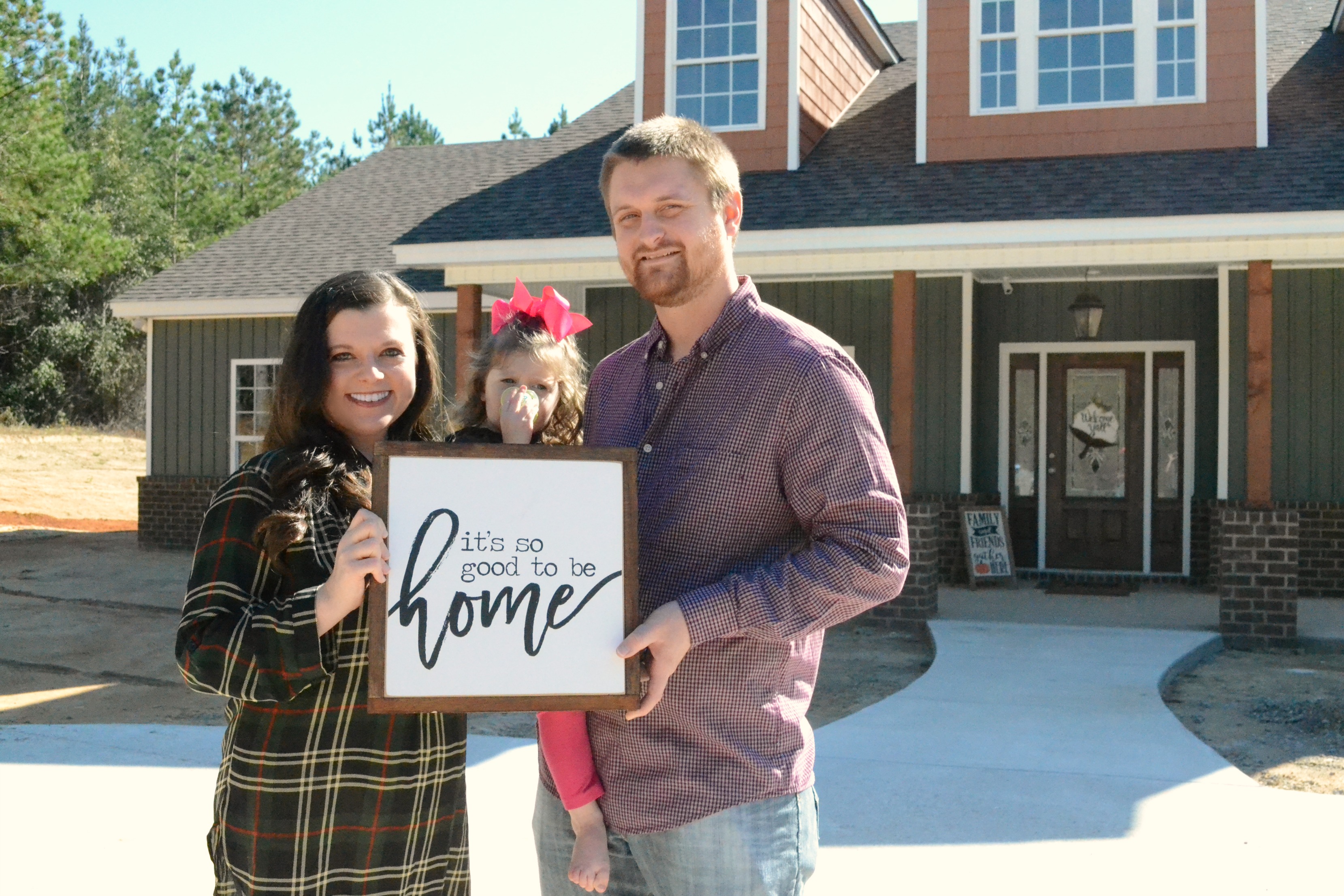 We officially moved in 2 days before Thanksgiving day, and had family come over to stay with us the following day. It was a crazy whirlwind trying to get everything together in time, but as soon as our family walked through our front door, the entire vibe in the house changed, and it immediately felt like home.
I can't say enough about how good it truly feels to be finished with the build and moved into our forever home, but the moment I saw my entire family gather around the dinner table on Thanksgiving day in my home made me remember exactly what it is that makes a house a home. The love that we share as a family is so much stronger and deeper than the nails and boards that a house is made of. No matter where we are, home is where my family is.
I've always loved celebrating the holidays and family traditions with my siblings, and it was such a joy hosting them in my home for the first time. Growing up, it was always a tradition to break out the Christmas decor and begin decking the halls on Thanksgiving day after our turkey was good and settled in our tummies. Since all of my decor is still packed away, I decided to make a fun holiday-themed basket with items I picked up from T.J.Maxx for everyone to dig into to help us get into the holiday spirit.
I've been doing a ton of shopping for my new home lately at T.J.Maxx, Marshalls and HomeGoods. Marshalls and HomeGoods JUST opened up nearby last month, and it's been such a joy picking out fun and affordable things to liven up my home! 
Shopping there during this time of year is especially fun because they have everything you need for family gatherings and holiday decorating! They've teamed up with chef Carla Hall to share her tips and tricks for fantastic holiday gatherings that allow you to focus more of your time with the people that matter the most!
  I found the cutest coffee mugs, coasters and burlap baskets to stuff full of hot cocoa making essentials while doing a little shopping before the big move, and it was a huge hit with my family (especially the kiddos!)

T.J.Maxx, Marshalls and HomeGoods all know that family is the greatest gift of all, and they're giving back in a really big way to help families connect and celebrate the things that truly matter the most. They're helping selected families across the United States come together to celebrate at a holiday get-together through the Gift My Gathering contest!
Through November 28th, you can swing by GiftMyGathering.com and share how they can help you celebrate with your family and people that matter the most to you during the holidays for your chance to win a custom holiday gathering for you and your loved ones!†
It's heartwarming to know that there will be so many smiles and so much laughter shared by so many through this contest. Family is so important, and it not only gives the busy holiday season a special meaning, but it's also what transforms four walls into homes. Family is a beautiful thing, and it's always worth celebrating!
Do you and your family have a big celebration during the holidays? Do you have circumstances that prevent you from being able to see your family during this time of year? Enter the Gift My Gathering contest today for your chance to share in the joy and laughter with your family this year!
†No purchase necessary. Void where prohibited. Gift My Gathering is sponsored by The TJX Companies, Inc. Open to legal residents of the 50 U.S., D.C. and Puerto Rico, 18 & older. Begins 8:00 a.m. ET on 11/13/17 & ends 11:59 p.m. ET on 11/28/17. For official rules, visit giftmygathering.com.