This post was sponsored Tai Pei, all opinions expressed in my post are my own.
If you've been following along for a little while now, you've probably seen me mention that my husband and I are in the final stages of building our brand new home. We're about 2 weeks away from being able to completely move in, and it seems like lately life has taken us down a winding road that is filled with stresses, deadlines, anticipation and peaks of excitement along the way. To say we're busy is a total understatement, but we're trucking right along and are rejoicing over this year long project finally coming to a close!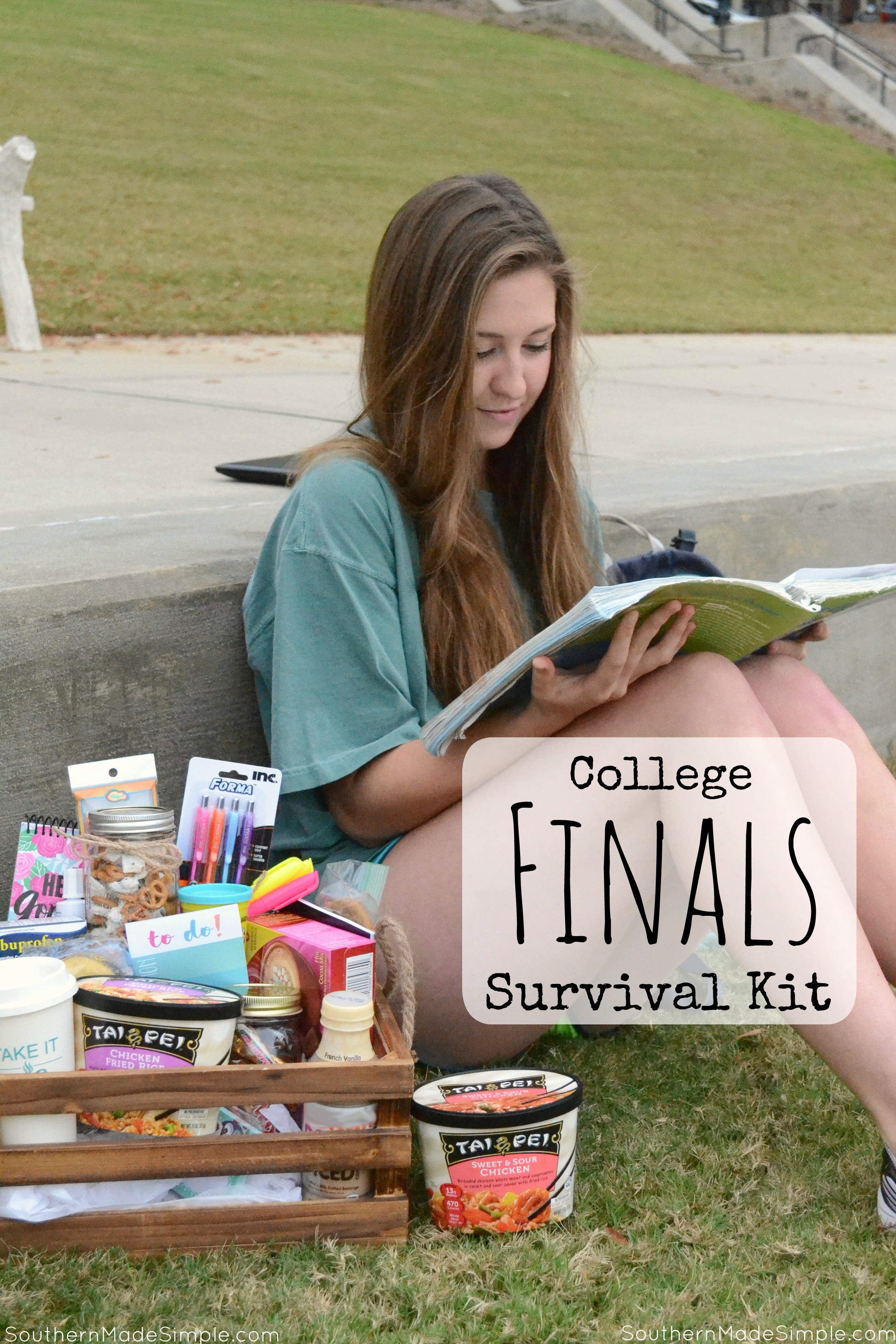 As I've been reflecting over our lives for the last few months, I've been trying to make it a priority to not be so consumed by my own busyness that I'm forsaking the happiness and well being of friends and family in my life. It's important to take a step back and really observe the things that are going on around you sometimes, because it just might be the case that someone else you know is also going through a difficult or busy season in their lives, too!
After chatting about upcoming holiday plans with my younger brother and his girlfriend a few days ago, it came to my attention that they're both working hard and scheduling their lives around their college finals that are lurking right around the corner.
I was instantly flooded with memories of  how busy and stressed I was during my collegiate years, and how I was always searching for something to bring a little joy and stress relief during those busy times. Laughter and smiles are always the best medicine when life gets extra busy, and I knew the perfect way to bring a few smiles to their faces as they slay their finals in the next few weeks!

A lot of prep work and time goes into preparing for college finals, so I decided to make a quick and simple little gift basket (aka "survival kit") to help both my brother and his girlfriend release some stress and rock their exams! I thought back to some of the things that really came in handy for me when I was in school and built the basket around those items. Here's what I included in this simple DIY College Finals Survival Kit:
Pens, pencils, highlighters and correction fluid (all necessities when studying and taking notes, and you can never have too many!)
Index cards, sticky notes, note pads (help keep things organized and are great for jotting down ideas or reminders!)
Silly putty and headache relief medication (Staring at a text book or computer screen for hours can create a headache straight from the pits of darkness, so throwing in a little stress and headache relief is a must!)
Coffee, hot chocolate and a travel to-go mug (Caffeine was my BFF during college finals, so throwing in a few different options and a travel mug for them to take it with them was also a must!)
Freshly baked treats, trail mix and assorted candies (Taking a moment to indulge in something sweet in the midst of stress and chaos is important, and who can resist freshly baked cookies?!)
Tai Pei Single Serve Asian Food Entrees (It's important to fuel your bodies with good food and not just sweets during finals!)
I selected Tai Pei single serve Asian food entrees for my brother and his girlfriend in particular because they're made with real, pure ingredients and contain no preservatives. They're super easy to prepare and are ready in just a few minutes! Plus, they're perfect for taking on the go thanks to their new packaging, and they also come in a huge variety of choices – all made with flavor infused rice.
Unfortunately, it's so easy for college kids to resort to unhealthy fast food or prepackaged instant meals when they're hungry and are in need of something quick, but all of those artificial ingredients and preservatives are the last thing they need to fuel their bodies with! Thankfully, Tai Pei Asian Food contains none of the bad stuff, just pure and delicious goodness!
Earlier this week I had a quick visit with both my brother and his girlfriend in the middle of one of their study sessions on campus. Their faces lit up when I brought them their "survival kit," and they wasted NO time digging right in and enjoying their new goods! My brother went straight for the chicken fried rice, and his girlfriend loved the sweet and sour chicken that I packed for them!
Win BIG with Tai Pei!
In addition to all of these college study-time essentials, I know every college student could use a little extra spending money to help them get through their semester! Luckily, everyone has a chance to win big right now! Enter here for your chance to win a $100 Walmart Gift Card (10 winners!) Ends 11/15/17
*"I-C will randomly select 10 winners from all program entries and will facilitate fulfillment of the winning prizes."
Coupon Alert:
As you hit the store to shop for your favorite college student(s), make sure you swing by the frozen food aisle to pick up a few packages of Tai Pei single serve entrees for them to enjoy! Before you go, grab this $1.00 off Tai Pei coupon so you can stock up on even more without breaking your budget! Click here to find a store near you!
Is there a special someone in your life who is about to head into finals week as they're pursuing higher education? What are some items that you think would bring a smile to their face as they head into this busy and often stressful time in their collegiate career? Leave a comment below and share the love!