This post was sponsored by No Yolks as part of an Influencer Activation for Influence Central and all opinions expressed in my post are my own.
If there's one thing I can definitely say to be true about myself and my 3 siblings, it's that we all have a huge weakness for Chinese food. It was always a sort-of unspoken tradition that when my two older siblings came home from college during the holidays, there was going to be one night of the week where we completely forwent any other plans of eating a traditional holiday meal and went straight to the phone book to find the number to our favorite local Chinese restaurant to order takeout.
Growing up in a small city, I loved the convenience of being able to phone up my favorite restaurants that offered takeout and going to pick up the food in a jiffy – and it was even better when those places offered delivery! Things are a bit different now that I live in a very rural area, though. The "local" Chinese restaurant is over 30 minutes away from my house, so going to pick up ordered food is quite the ordeal, and they certainly aren't going to deliver food to our door living way out in the middle of nowhere!
Needless to say, over time I've learned to get a little creative in making my own version of Chinese takeout, and this recipe for Chicken Teriyaki Noodle Bowls always satisfies and delivers those delicious Chinese flavors that I frequently crave!

And while I love to use traditional elements and ingredients when cooking Chinese food, I also really love to add my own flair and personal touches to elevate dishes and give them new life. When I've got my heart set on devouring noodles, I love to use No Yolks Broad Noodles as a healthy egg noodle alternative in many of my favorite Chinese takeout-inspired recipes.
I can vividly remember my mother purchasing No Yolks Broad Noodles on a regular basis when I was growing up. She loved No Yolks because they were made with egg whites instead of egg yolks, making them contain no cholesterol and a small amount of fat and sodium. I particularly remember her making these noodles as an after school snack that her and I would share together. All we would add was just a tad of butter and we ate them plain! I've always been a sauce kind off girl when it comes to noodles, but these are the only noodles I've tried that are completely delicious all on their own!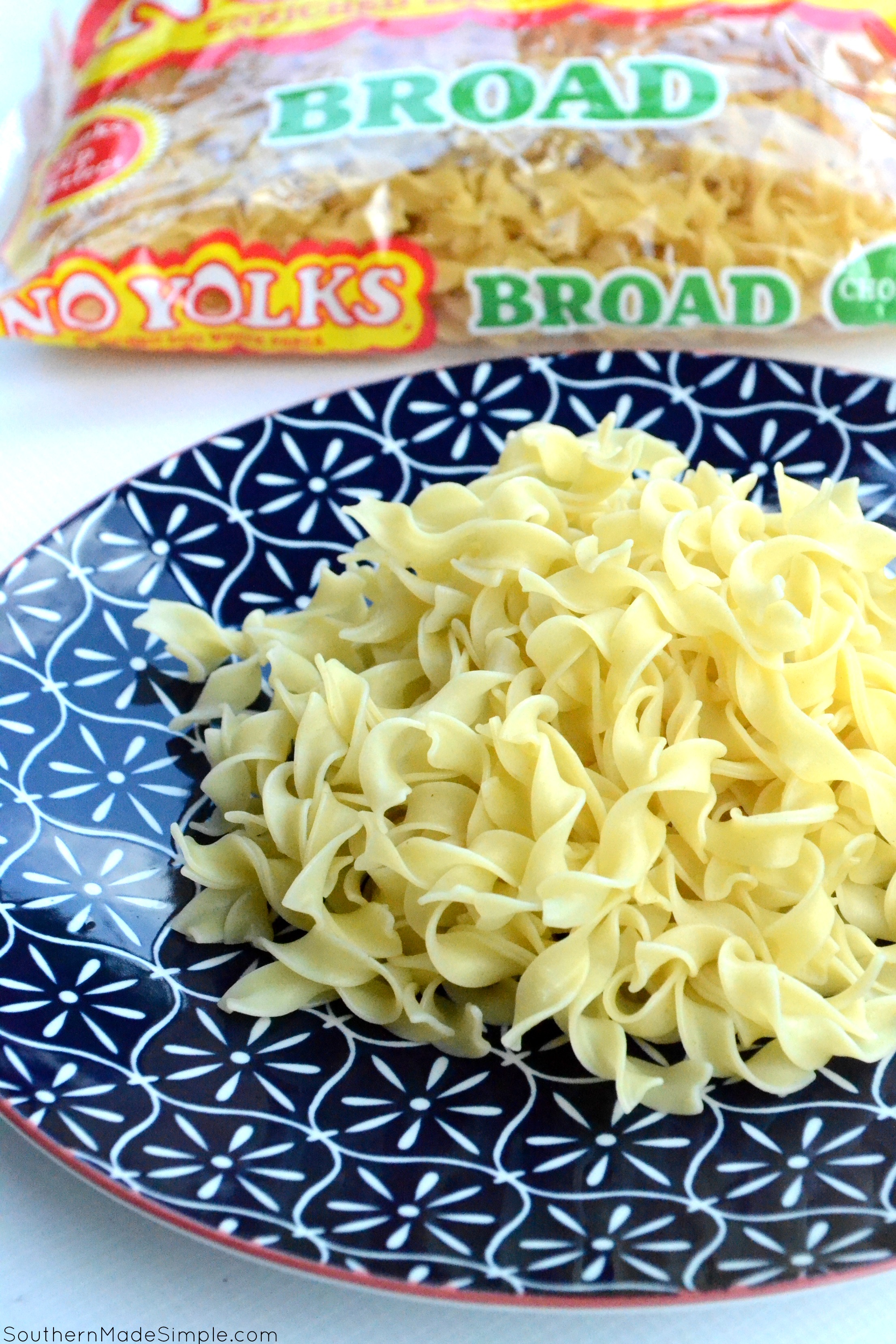 I love how versatile No Yolks Noodles are. While they're delicious in more traditional uses such as stroganoff or casseroles, they're the bomb-diggity when you toss them in a little homemade teriyaki sauce! Making these Chicken Teriyaki Noodle Bowls is incredibly simple, and the flavors are, dare I say, way better than Chinese takeout!
Here's a free printable copy of the recipe and step by step instructions if you'd like to give it a try!
Chicken Broccoli Teriyaki Noodle Bowls
Ingredients
2

cups

uncooked No Yolks Broad Noodles

2

cups

chopped broccoli - steamed

1/4

cup

water + 1 Tbs corn starch - mixed together in a small bowl

1

lb

boneless

skinless chicken breasts cut into 1 inch pieces

1

Tbs

refined coconut oil

1/3

cup

soy sauce

1/4

cup

brown sugar

packed

1

tsp

ground ginger

3 1/2

cloves

garlic

minced (or about 2 tsp pre-minced)

1/2

cup

water

2

Tbs

honey

Sesame seeds and chopped green onions as garnish -optional
Instructions
In a small saucepan over medium heat, combine soy sauce, brown sugar, ginger, honey and 1/2 cup water to a simmer.

Slowly pour in cornstarch mixture into the sauce, stirring frequently until sauce thicken up a bit

Remove from heat and allow to cool - reserving 1/2 cup of sauce and set aside to use later in the recipe

In a large bowl, combine chopped chicken and sauce - cover and allow to marinate for 30 minutes

While the chicken is marinating, cook No Yolk noodles according to package instructions; drain and set aside

Chop green onion and steam broccoli and set aside

Drain marinade off of chicken and transfer to a skillet. Add 1 Tbs refined coconut oil and cook chicken until golden brown and cooked throughout - about 3-4 minutes.

Stir in No Yolks noodles and 1/2 cup remaining sauce

Serve immediately with steamed broccoli, chopped onions and sesame seeds

Enjoy!
---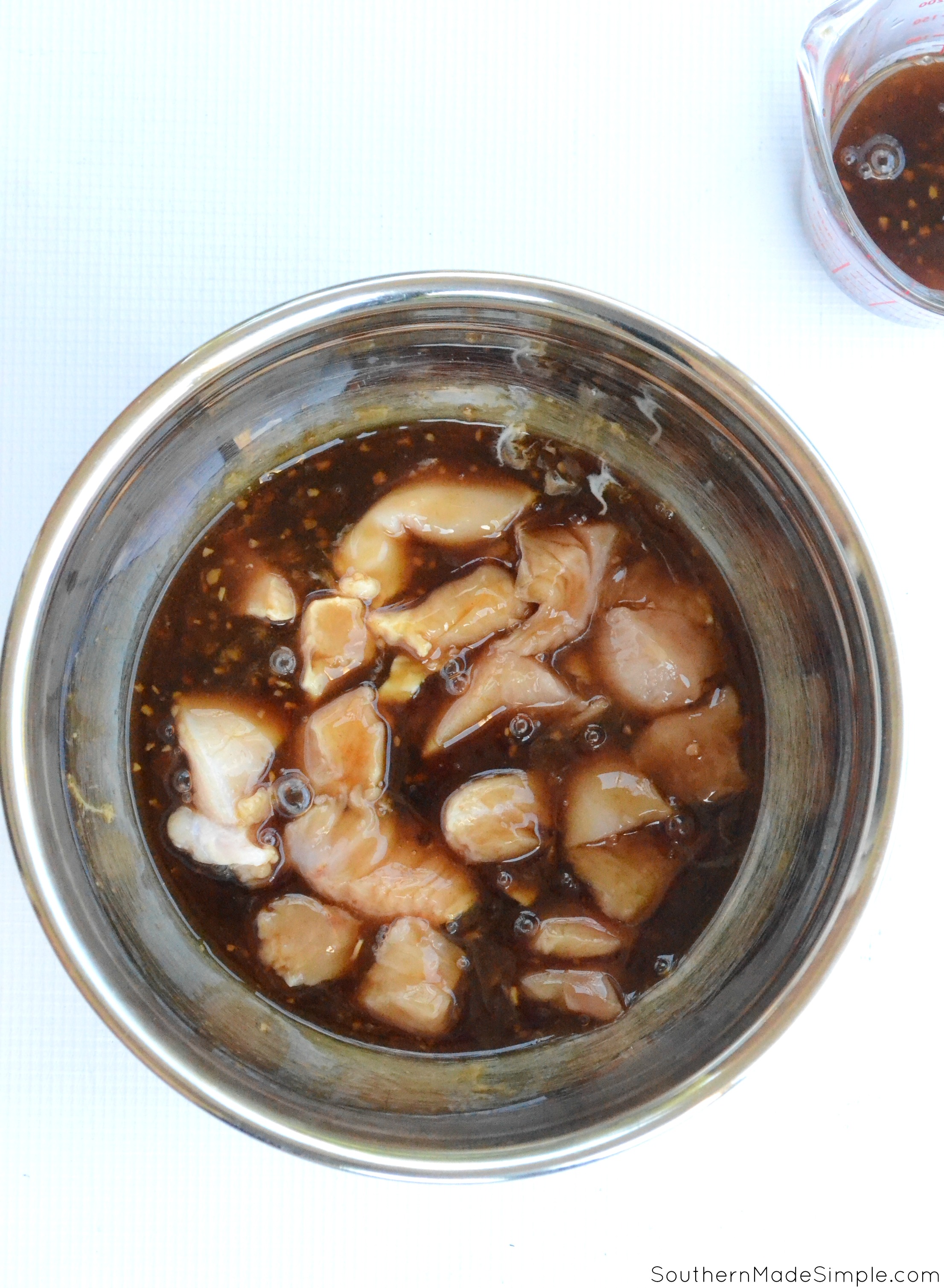 This sauce so lip-smacking good, I'm seriously thinking about whipping up a big batch of it and bottling it so I can make this dish in a flash whenever I get a craving! No Yolks Broad Noodles are the perfect addition to this recipe as they always cook up smooth, firm and fluffy. You can find them in multiple varieties and cuts to use in all types of recipes – including Broad, Extra Broad, Fine, Kluski, Dumplings and Stir-fry.

got my eye on making this scrumptious recipe for "Better Than Takeout Pad Thai" to make later on in the week using No Yolks Broad Noodles. I'm loving how simple and easy it is to make, and it looks absolutely divine!
You can find all sorts of other yummy recipe ideas for using No Yolks Noodles here – and I have no doubt you're going to want to try them all! Stay tuned here over the next couple of weeks, too, because you'll be seeing more No Yolks Noodle inspiration very soon!
Do you have a favorite noodle recipe that you find yourself craving on the regular? Have you ever tried No Yolks Broad Noodles in your recipes? Leave a comment below and share the love!