Every Sunday afternoon, my family heads across the street from our church after worship service and gathers around the dinner table at our Mema's house. Mema cooks an incredible meal for us every week, and it's always something so scrumptious that you daydream all week about what you'll get to have next!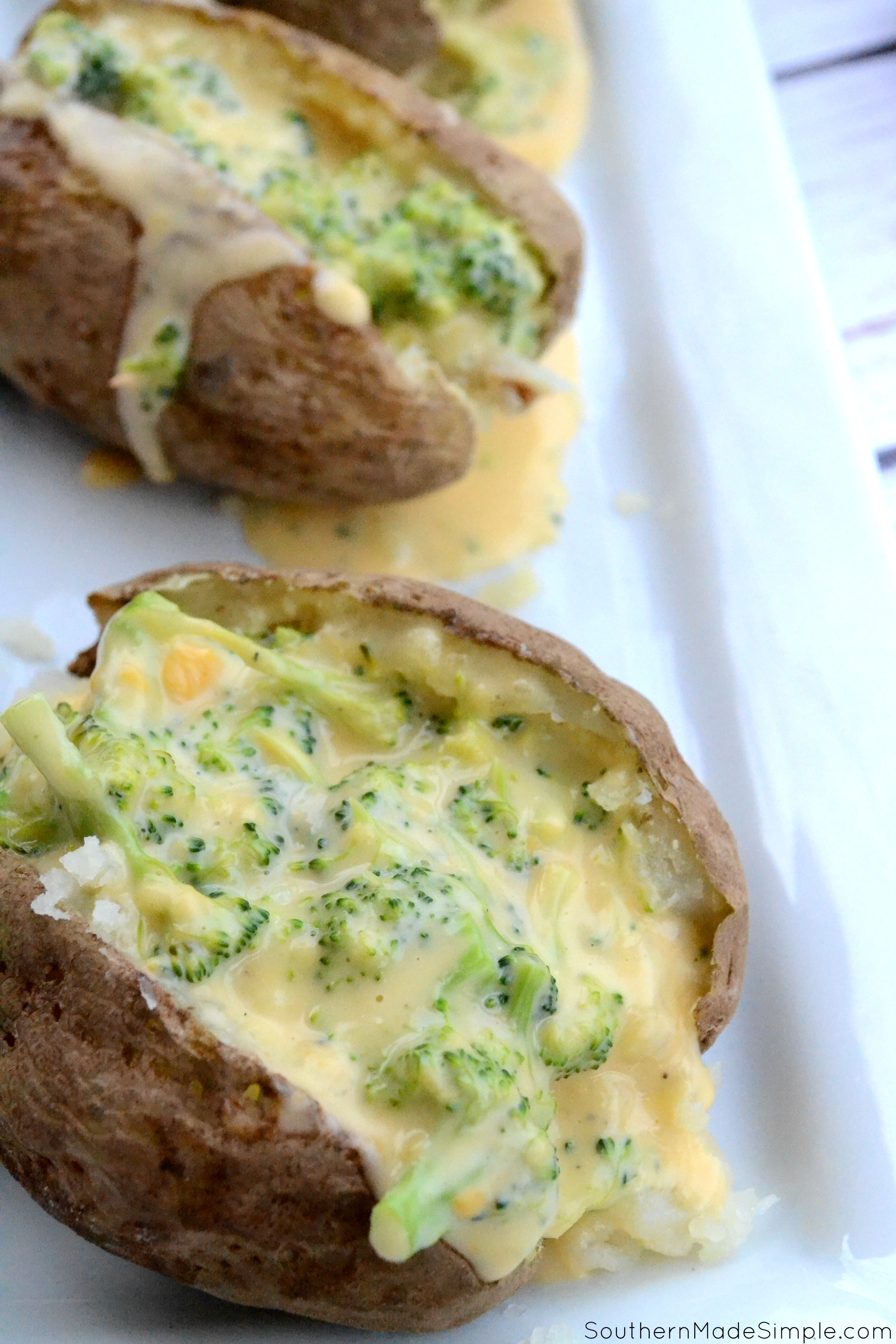 Mema recently had surgery on her esophagus and has been having to take it slow with what she eats. Right now, she's graduated from eating purees and has moved on to softer varieties of food. This past Sunday she prepared a delicious batch of barbecue pulled pork in the crock pot, and she made a batch of baked potatoes to go with it. She couldn't have the BBQ, but she mashed up a potato for herself to enjoy.
That's when I remembered that I bought a bag of potatoes at the store maybe 2 weeks ago, and they've been sitting on my counter without any sort of plan to be incorporated into a meal!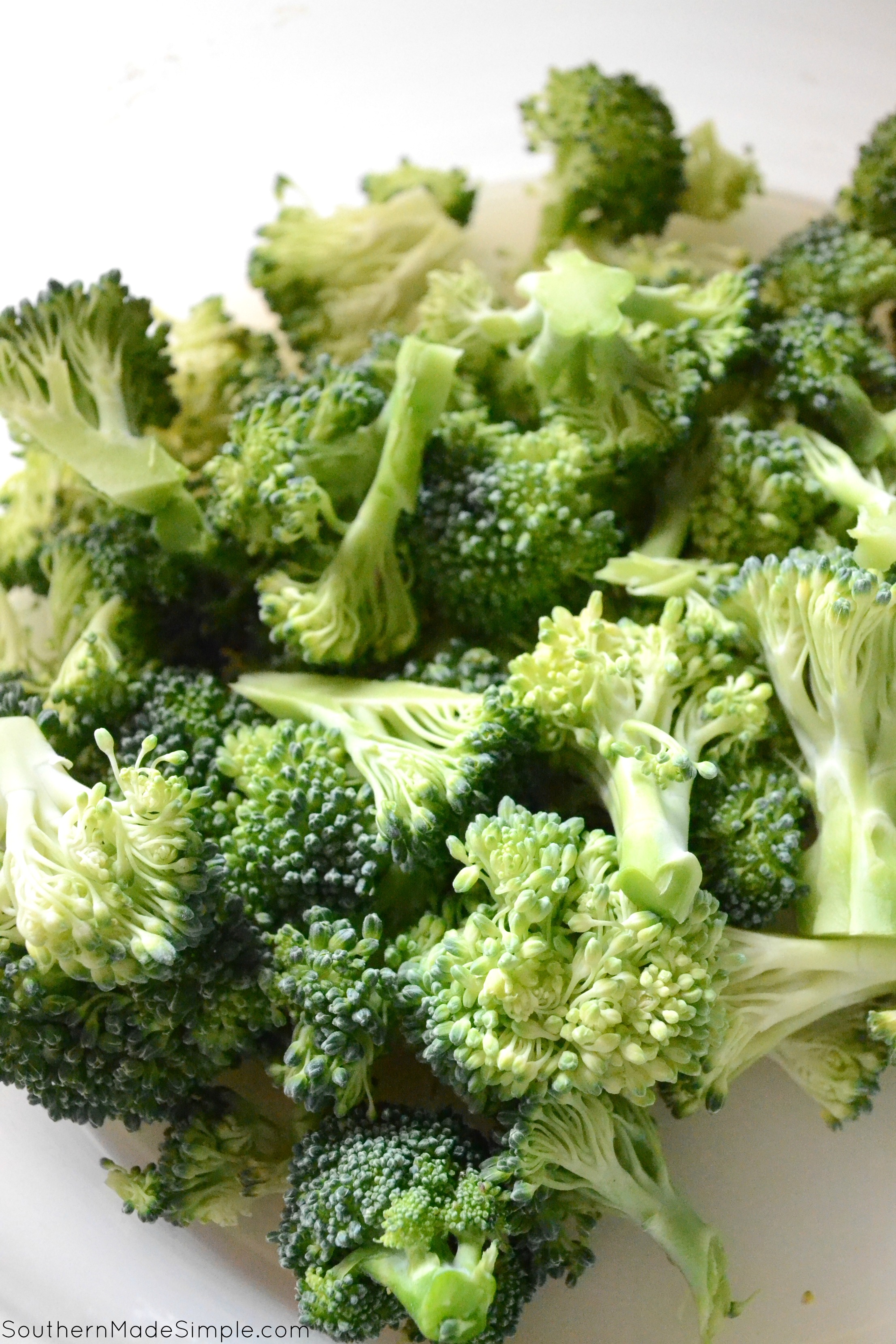 So as the clock was inching closer and closer towards lunch time yesterday, I started brainstorming about how I wanted to use up some of those potatoes. I plundered for a minute through my refrigerator and came across a head of broccoli (leftover from making this superb broccoli salad a few days ago.)
Then it hit me: Broccoli and Cheese Baked Potato! I knew I hadn't had a broccoli and cheese baked potato in YEARS. Anytime I eat a baked potato at a restaurant, I always ask for it to be "loaded," but now that I think about it, I guess that's because they never give me the option to eat it with broccoli and cheese! Do any restaurants still serve it? Chime in if you know!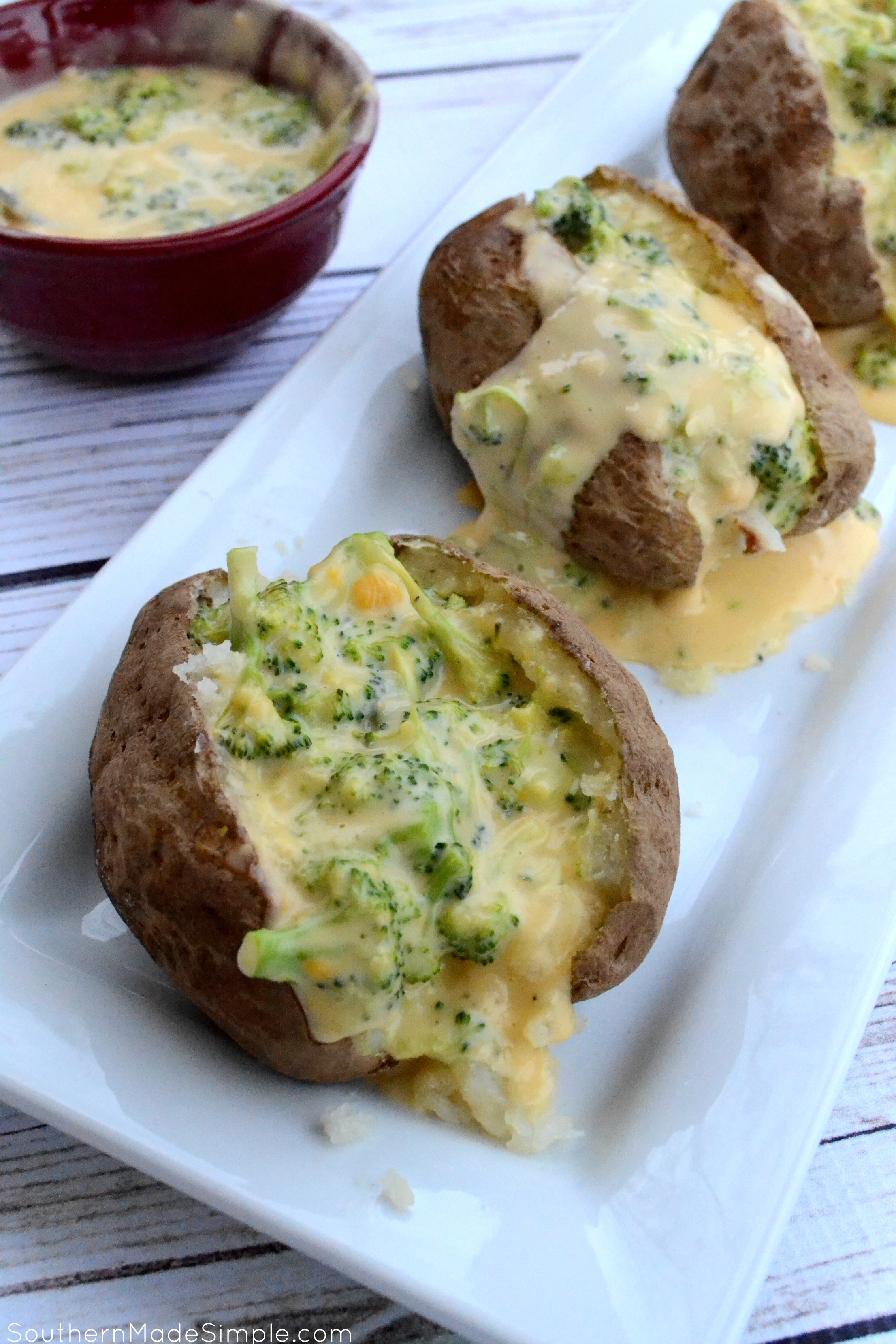 After scrubbing each potato clean and piercing them with a fork, I baked them in the oven to perfection. Once they were close to being done, I started the cheese sauce. I steamed the broccoli in the microwave until it was nice and tender. I incorporated the broccoli into the cheese sauce and gave it a stir, then covered it with a lid to let it thicken just a smidge before the potatoes were done.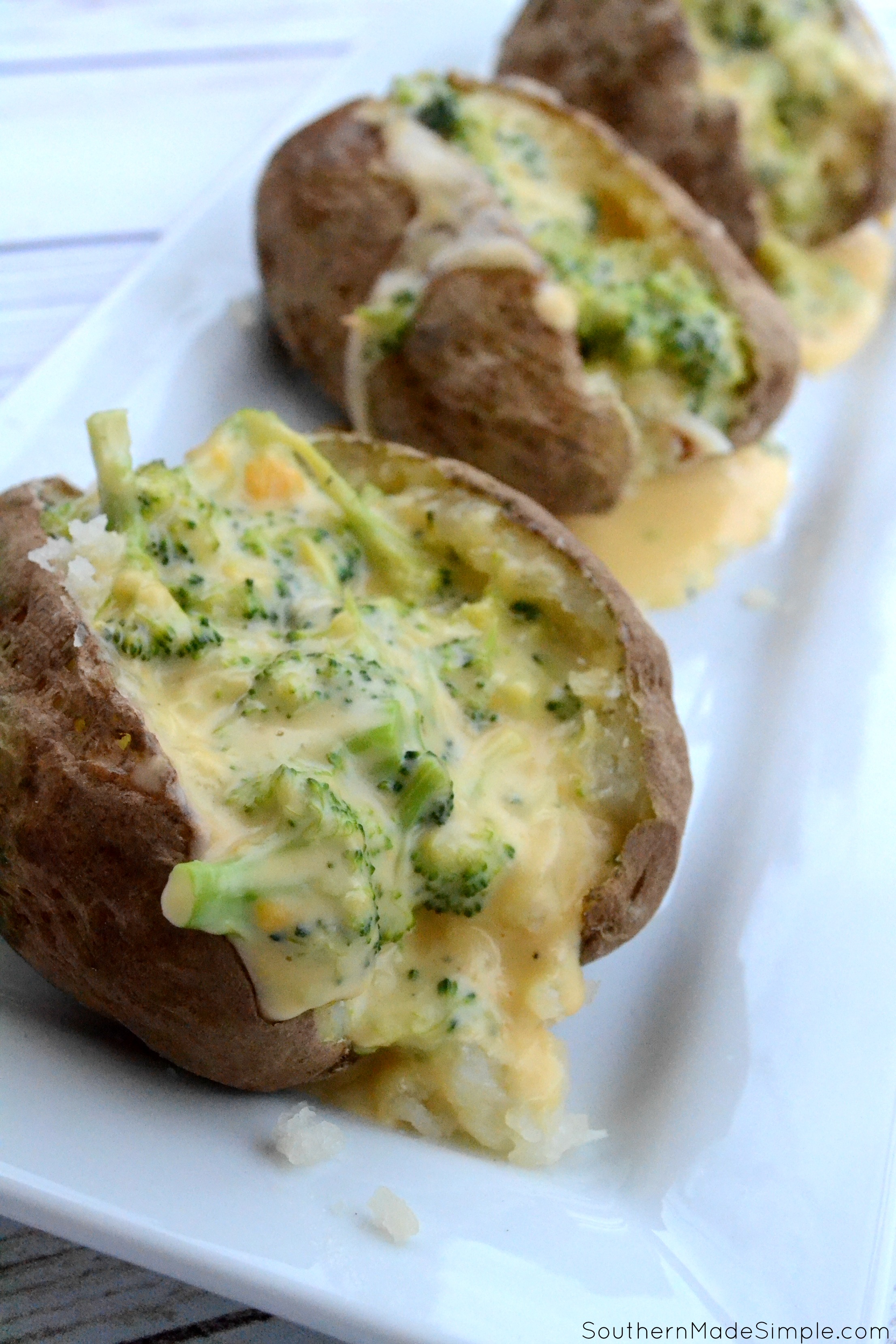 If you find that the sauce thickens too much before you're able to pour it over the potatoes, just add a little extra milk and reheat to thin it out some. Once I removed the potatoes from the oven, I carefully sliced each one open, added a small dab of butter and mashed the insides a little with a fork. I poured the cheese sauce into the potatoes and served immediately. Deee-lish!
Here's a free printable copy of my recipe if you'd like to give it a try!
Broccoli and Cheese Baked Potato
Ingredients
4

medium potatoes

rinsed

2

Tbs

butter

2

Tbs

all purpose flour

1

cup

milk

1/4

tsp

garlic powder

1/4

tsp

onion powder

1

cup

chopped steamed broccoli florets - cut into small pieces

1

cup

shredded cheddar cheese

salt + pepper to taste
Instructions
Preheat oven to 350 degrees F

Wash potatoes and poke 8-12 deep holes using a fork in each potato

Lightly coat each one with canola oil and a smidge of salt (optional)

Bake potatoes on a foil lined pan in oven for 50 minutes - 1 hour

In a medium sauce pan, melt butter and add garlic powder, onion powder and flour and whisk constantly for roughly 1 minute

While whisking, add in milk and salt and pepper. Bring mixture to a boil and then reduce heat, allowing mixture to simmer for another minute or two, still continuously whisking

Add in cheese and stir gently until completely melted

Add in freshly steamed and tender broccoli to the cheese sauce and stir

Open baked potato and pour broccoli and cheese sauce inside each one

Serve immediately
---