This shop has been compensated by Collective Bias, Inc. and its advertiser. All opinions are mine alone. #StockUpBTS #CollectiveBias
Isn't it crazy how fast the summer always seems to fly by? It seems like one day children are celebrating at their end of the school year parties, and the next day they're headed straight back! To be honest, though, I do get a little bit giddy when I see stores putting out all of the colorful school supplies and bins filled with awesome deals on all the back to school essentials! I've always been one to stock up when I see a good deal, and aside from all of the great deals on crayons and pencils, I'm ALL about those awesome grocery deals on snacks to keep our pantry stocked!
Being 11 days postpartum, my trips to the grocery store have slowed down a little bit. I'm still recovering from a c-section and learning how to navigate life outside the home with two little girls, so stocking up is definitely the goal when I'm doing the shopping! Thankfully, my family has been able to take advantage of the awesome sales going on at Publix right now – including saving up to $15 on our favorite General Mills products! 
My favorite way to save big at Publix is to utilize their digital coupons. They're quick, easy and there's no "clipping" involved! By visiting ReadyPlanSave.com and selecting the digital coupons available, I was able to save on lots of breakfast and lunchbox favorites we love, like Big G cereals, Nature Valley Snacks and GoGurt Yogurt. Having these on hand definitely makes our mornings a little less chaotic! If you're not familiar with clipping digital coupons, it's super easy to get started!
Here's what you do:
If you haven't already signed up for a Publix account, you can do so here.
Visit ReadyPlanSave.com (or click the banner above) to clip the coupons for General Mills products before heading into the store.
Save your coupons directly to your Publix Digital Coupon Member ID (your phone number)
Enter your phone number into the key pad at checkout and watch the savings come off of your total! It's that simple, y'all!
Saving up to $15 on groceries by simply using digital coupons at Publix helps us keep our grocery bill down significantly, and it's always such a pleasure shopping there. Clean aisles, helpful employees and products that are easy to find make getting in and out of the store with two children a cake walk!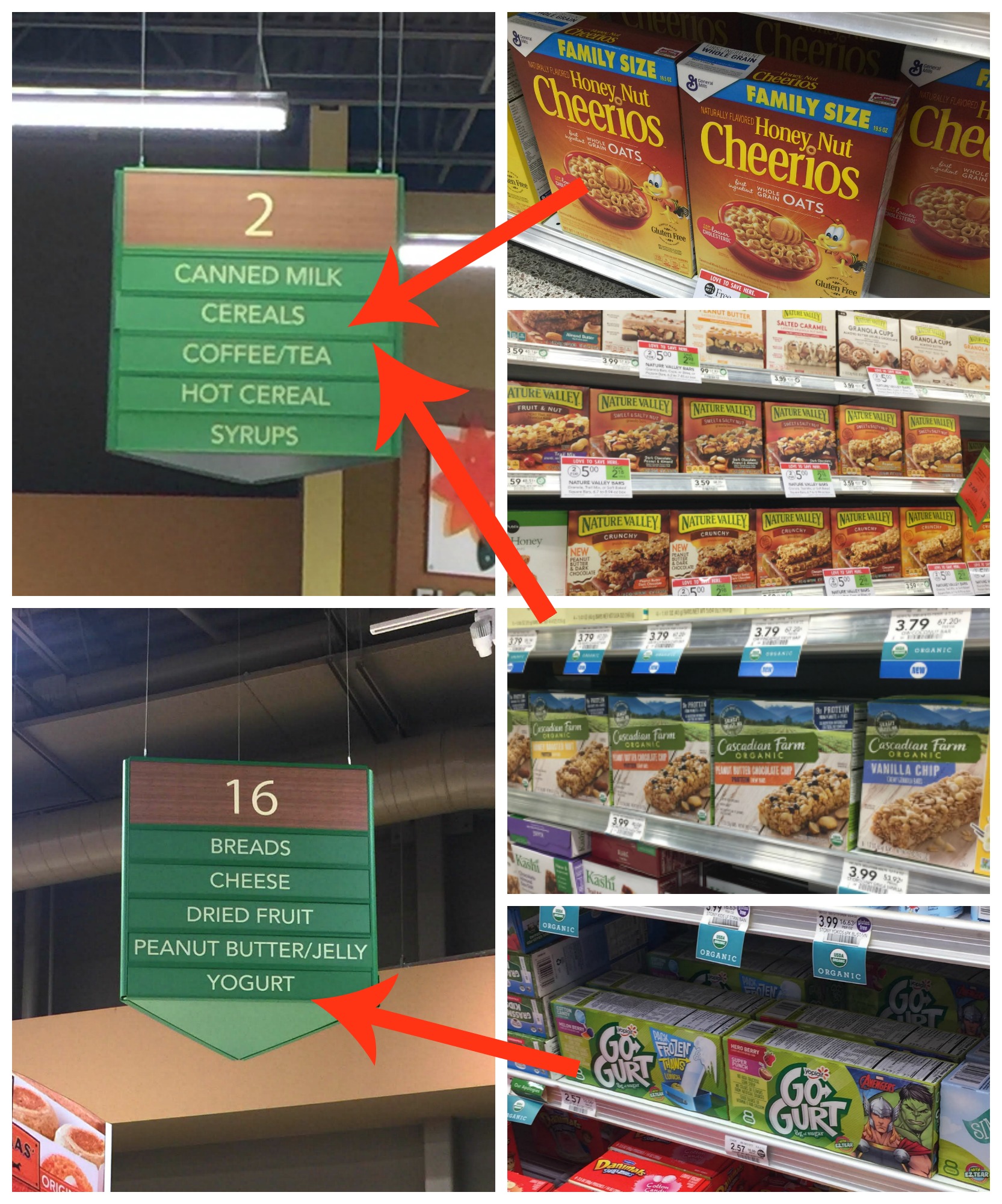 After we got back home from our most recent shopping trip, we wasted no time getting our favorite General Mills snacks and breakfast items in order in our pantry. My oldest daughter helped me put a few of our favorite snack bars in a cute little bin so we can easily reach for our favorites whenever we want them. We even practiced packing her lunch box with lots of her favorite goodies!
One item we made sure to stock up on was Yoplait GoGurt, which is perfect for those back to school lunches because they have an easy open top for little hands to open, and keeping them in the freezer before packing them allows them to thaw perfectly just in time for lunch! 
Aside from them being a lunch box favorite, my daughter loves to have one for breakfast in the morning and even as an afternoon snack. Stocking up on these awesome snacks is a no-brainer for our household!
Another "hack" that helps keep packing our lunchbox fun is this simple little DIY No-Sew Ice Pack Cover! I like to put a small ice pack into our lunch box just to make sure things are staying at an appropriate temperature until lunch time, but I couldn't help but notice that the ice pack would sometimes condensate and make other items in the pack feel damp. Making this quick and easy little cover helps wick the wetness away so things like sandwiches and GoGurt will stay cool!
Here's a simple little tutorial to help you make one just in time for the first day of school! Here's what you'll need:
Flannel material
Ice Pack
Hem Tape
Scissors and marking pen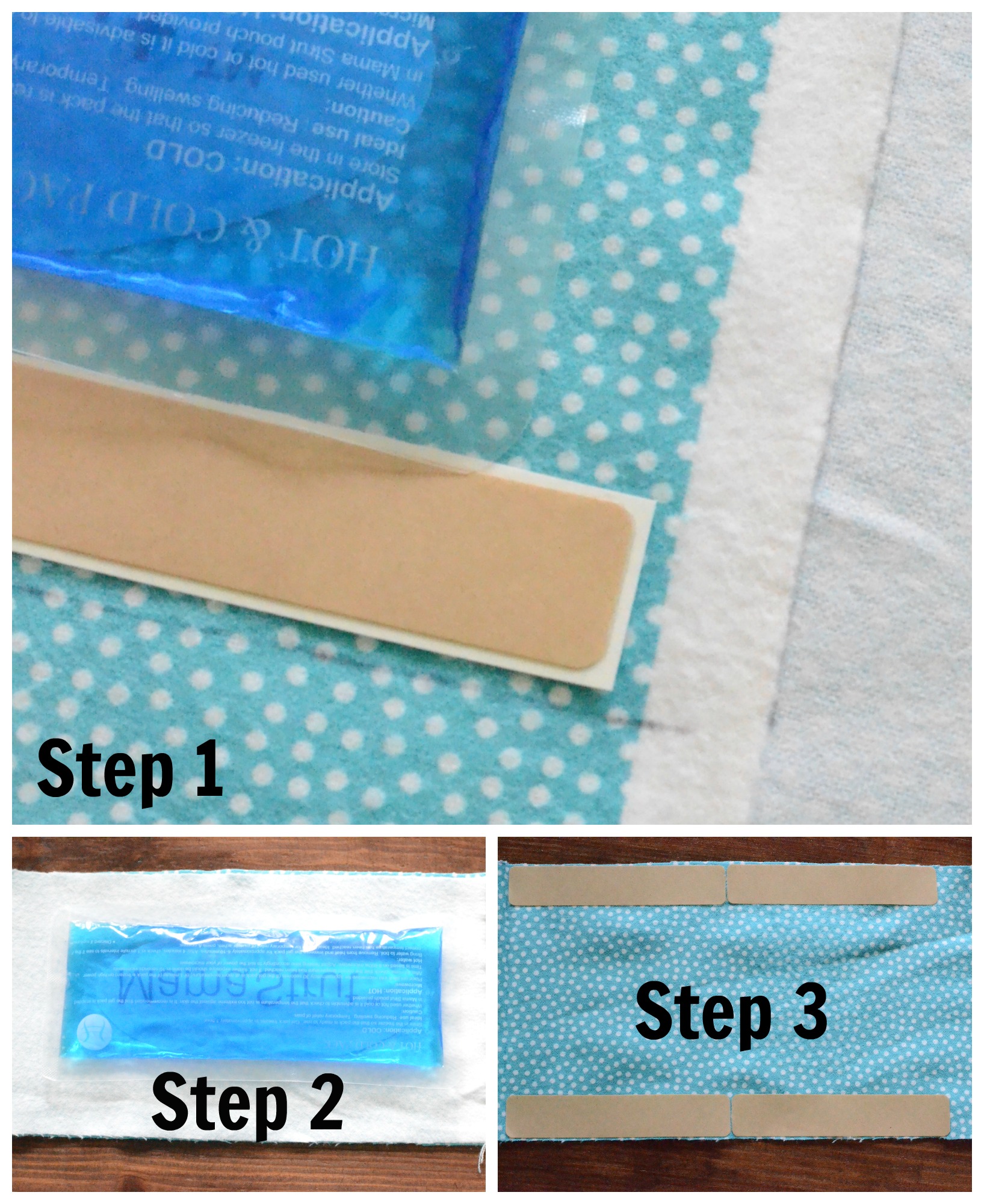 Step 1: Fold fabric over to 1 inch longer than ice pack. Mark width of ice pack plus 1 inch on each side to allow room for hem tape.
Step 2: Cut out pattern.
Step 3: Lay folded fabric pattern side up and apply tape to long edges, leaving one inch on the short cut edge. 
Step 4: Fold fabric over onto hem tape, making an inside out pocket.
Step 5: Fold back open edge to create hem and apply tape.
Step 6: Turn pocket right side out and insert ice pack.
Are you ready for back to school? What are some of your favorite grocery deals to snag during the back to school season? Make sure you take advantage of the General Mills digital coupons at Publix! All you have to do is browse, clip and save! Clip coupons on your Publix account and be sure to enter your phone number at checkout before 9/15 to save up to $15!