This post was sponsored by Amazon Handmade as part of an Influencer Activation for Influence Central and all opinions expressed in my post are my own.
Is it just me, or does it seem like every time you scratch one thing off of your holiday shopping list, two more things get added? Each year it feels like my list gets a little bit longer and my time to get all of my shopping done gets a little bit shorter. We're just three days away from Black Friday, and sometimes if feels like a struggle to pick out the perfect gifts for my friends and family in time for all of the major sales to hit. Be that as it may, I'm finally hitting the ground running this week and being intentional about finding a thoughtful gift for each person on my list, and I've already begun piling my shopping cart with some really fabulous finds!
Buying the latest, greatest and trendiest gifts is all well and good, and if you have people on your shopping list that are all about the gizmos and gadgets, then shopping for them is usually a breeze! However, I often find myself feeling a little less than enthused when I'm staring at a shopping cart full of items that are lacking a personal element to them. There's just something extra special about gifts that are crafted by creative minds and formed by skilled hands, and those types of gifts always make the giving season feel so much more magical.
Over the years, shopping for handmade items has become my personal preference, but being able to get out to brick and mortar stores to find these types of items has only gotten harder for me. With two little girls in tow, shopping anywhere but online is a huge challenge. Luckily for me, that's where Amazon Handmade comes into play!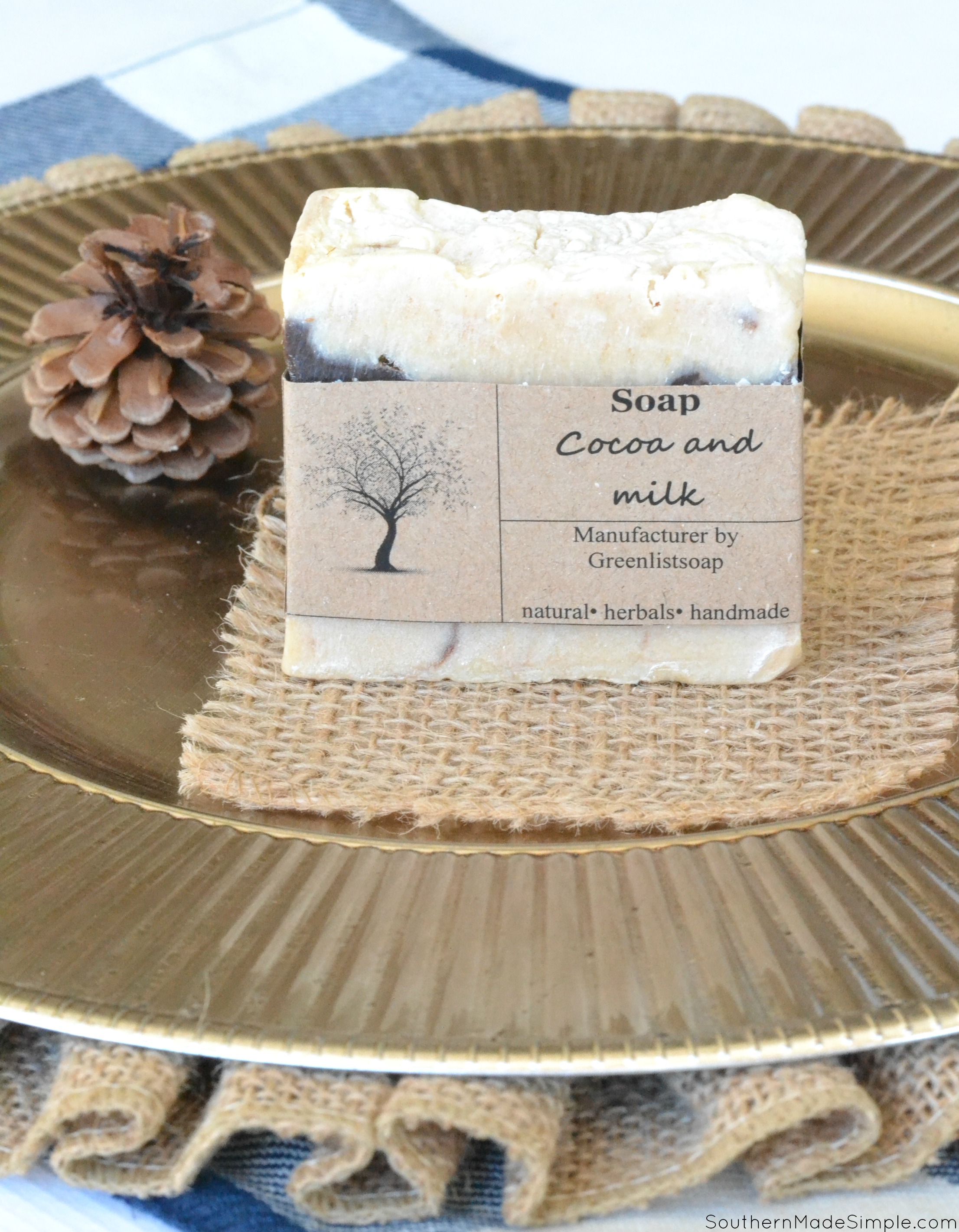 My husband and I do almost all of our household shopping online. If we could buy gasoline for our vehicles and refill them with the click of a button, we'd almost certainly do that, too! We've been Amazon Prime members for several years, and so much of our holiday shopping is done through Amazon. It wasn't until recently, though, that I discovered Amazon Handmade, and now my shopping list looks a whole lot more exciting than it has in years past!
Knowing that I can find a diverse selection of gifts and customizable options on Amazon Handmade and support small businesses with my purchases makes my heart so incredibly happy, and I'm thrilled to share a few of my latest finds with all of you!
Two people on my list really love natural and handmade soaps. I've always felt that using a handmade soap was a luxury, and the scents just can't be beat! I found 1 bar that is handcrafted in the Ukraine by GreenListsoap that has a really nice and light cocoa scent for my brother in law, and the colorful bar pictured above will be going to my sister this year. Want to know what it smells like? Lean closely and I'll tell you. Are you ready for this? Monkey farts.
Yes, you read that correctly. Monkey farts. I mean, how could I NOT buy that?! I just love gifts that are sure to get a laugh out of people, and it smells SO good! (I might have gone back and added another bar to my shopping cart for myself.) 😉
I also found these gorgeous hand stamped spoons for my two nieces. They've recently grown really fond of everyone's favorite wizard, and they claim some pretty serious loyalty to the houses they were "sorted" into! I knew from the moment I saw these House Spoons that they were a must. I mean, can you think of a cooler way to eat your cereal in the morning? I can't. I'm really in love with them, and I'll just shoot it to you straight here…I definitely went back and added more of these to my shopping cart for myself. I just couldn't resist!
But perhaps my favorite Amazon Handmade gift purchase this season is this gorgeous maple cutting board that I had personalized for my little brother and his fiance. They are getting married this spring, and I really wanted to get something nice for them to cherish for years to come. Getting to add personal touches to gifts has never been easier, and the shipping was super fast!
I really love that many of the items available on Amazon Handmade offer Prime two-day shipping. If you're in need of a quick gift, you can easily filter items that fall into the Prime category. You can also filter gift ideas based on budget, theme, color, etc. Easy-peasy!
What's even greater is that from November 15th until December 31st, Amazon will have certain items on promotion for Prime members at 20% off! If you're hoping to find some sweet gifts with a personal touch for the people on your list this year, Amazon Handmade is your one-stop shop! I can't wait to see the faces of the recipients of these gifts when they open their presents, because I know how much they all value gifts that are handmade and support small businesses. It's a win/win!
What types of items are on your shopping list this season? Do you love to shop small? Check out the Amazon Handmade Gift Shop and tell me what your favorite finds are!