This post was sponsored by Blue Diamond® as part of an Influencer Activation and all opinions expressed in my post are my own.
You may recall in a recent post I shared that I was officially calling this summer the summer of charcuterie boards in my house. Creating simple and delicious charcuterie boards has been absolutely perfect during lunch and dinner time because I'm able to serve my family a wholesome variety of our favorite foods that we can graze on without ever once having to heat up the oven or stove!
If the concept of a charcuterie board is a little lost on you, no need to fret! A charcuterie board is simply a collection of foods that typically feature fresh and dried fruits, nuts, cured meats, an assortment of cheeses and a few additional sweet and savory options that all pair nicely together. Ideally, the foods will be able to sit out for a couple of hours without spoiling, so that partakers can graze over the board at their leisure. Typically, a charcuterie board is arranged in such a way that creates an appealing blend of colors and textures that appeal to the eye, and there's truthfully not a wrong way to do it at all! You can add as many or as few things as you like, and it's a great way to add a touch of sophistication to your snack time.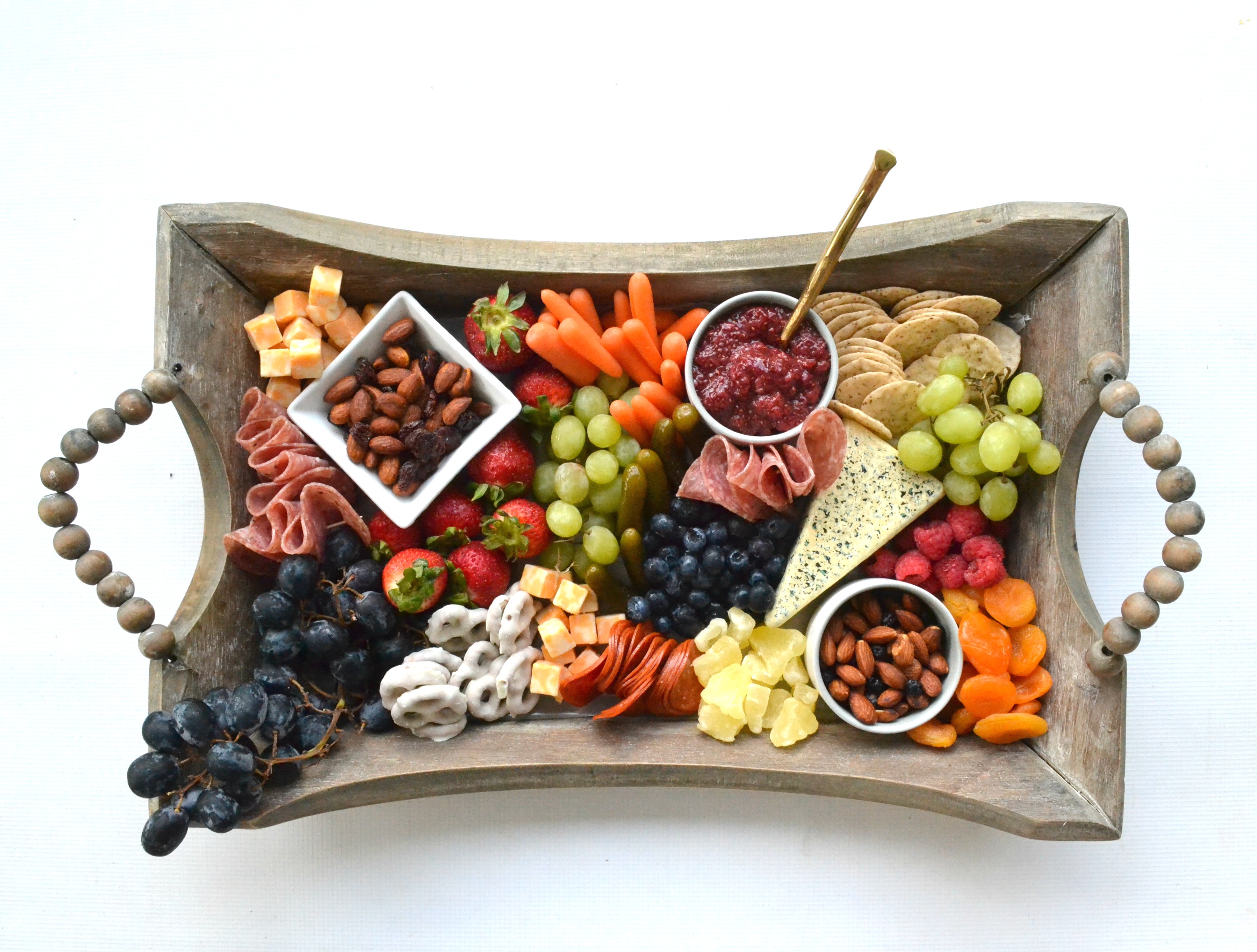 During the summer I aimed to keep a stock of charcuterie board staples in my pantry at all times, and one of my latest discoveries that has been pivotal in my charcuterie board game is Blue Diamond Almonds & Fruit that I found at my local Walmart!
Blue Diamond Almonds & Fruit combines the finest California almonds and real fruit pieces, making it the perfect option to serve on any charcuterie board imaginable! It's a great way to elevate snack time by offering flavor combinations that are both classic and sophisticated – such as Sea Salt & Whole Blueberry and Fiery Ghost Pepper & Tart Cherry. I love to have items on my boards that appeal to all palates, and Blue Diamond Almonds & Fruit takes a lot of the guess work out of deciding what flavors will pair nicely together. It's a total charcuterie board game changer!
I love to ensure that the items I serve on my charcuterie boards are great and wholesome options, and choosing an abundance of fruit and almonds means that I'm packing in a lot of great nutrients to go along with their robust flavors! People love having the option to nibble on snacks that combine sweet and salty flavors, and incorporating Blue Diamond Almonds & Fruit is the perfect way to do that!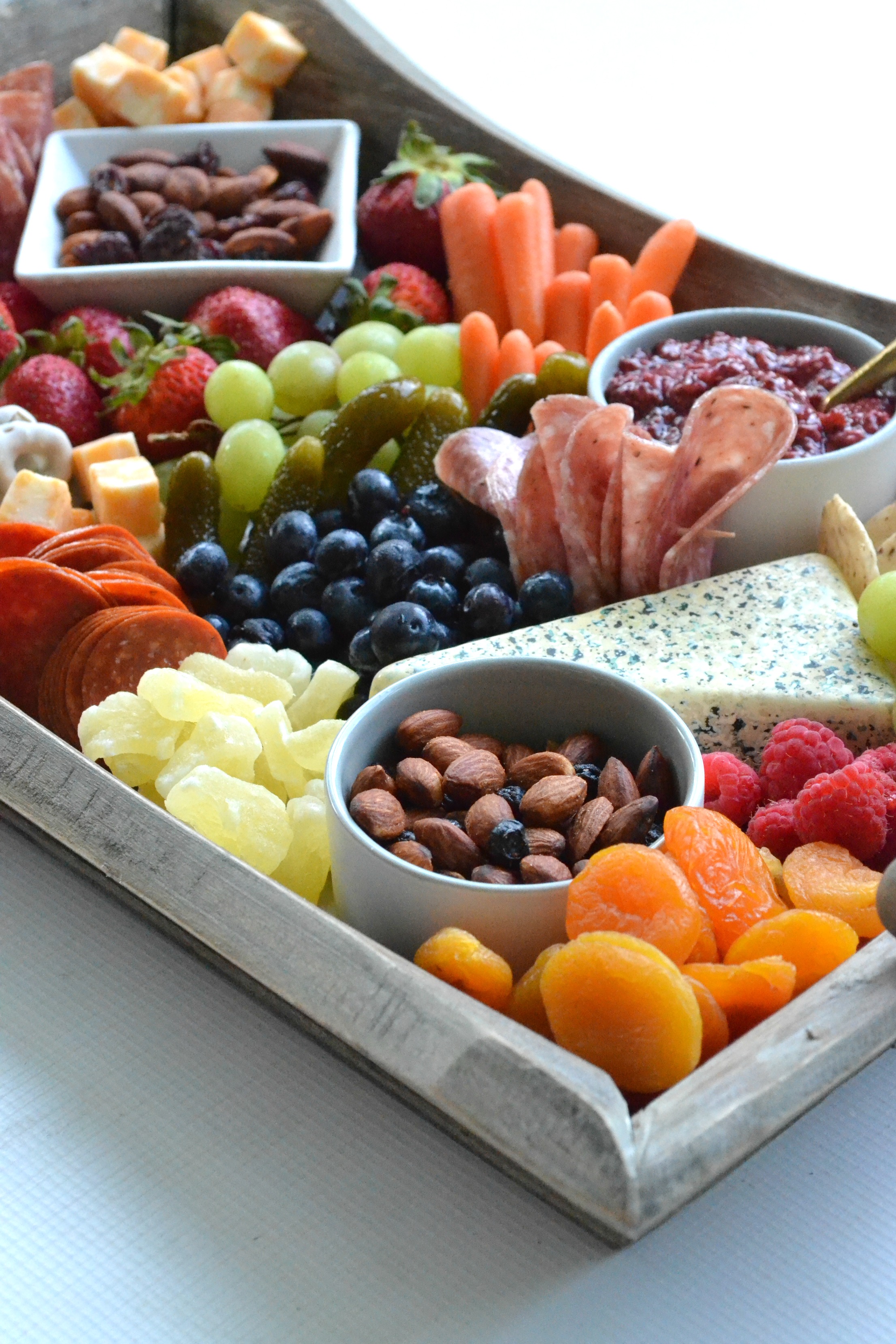 Save big with Ibotta!
Are you using the Ibotta app to earn cash back on select purchases when grocery shopping? I've been using it for many years, and I've earned quite a bit of cash back on items I was already purchasing! Right now, you can snag $1.00 back when you purchase a package of Blue Diamond Almonds & Fruit from your local Walmart! Just search the app and find the product listing as pictured below!
If you're creating a charcuterie board of your own for a party, event, or just for your family to graze on over the weekend, you'll definitely want to pick up a bag of Blue Diamond Almonds & Fruit to help bring a touch of sophistication to your food display! I paired a wide variety of both fresh and dried fruits with mine, including grapes, blueberries, strawberries, raspberries, dried pineapple and apricots, gerkin pickles, cube cheeses, salami, pepperoni, a few fresh veggies, a pepper jelly for dipping, and Blue Diamond Nut-Thins for an added crunch!
Not only are charcuterie boards perfect for summertime grazing, but they're also great for taking into the fall season by simply changing out the summer fruits and veggies with fall fruits and veggies! You're sure to see more charcuterie boards here on the blog over the next few months – they're truly a family favorite around here! One thing is for sure – they'll always be made with Blue Diamond Almonds & Fruit from here on out! Next time you're at Walmart, be sure to pick up a bag or two to help take your snacking and/or charcuterie board to the next level!