Southern Made Simple is part of several affiliate advertising programs. As such, affiliate links are included throughout this post at absolutely no cost to you. Although I participate in these programs, all opinions expressed here are completely my own.
Are you currently a member of a college sorority? If so, you're probably going to be on the hunt for some really fun and inexpensive gift ideas to spoil your little sister big time with once school rolls back around this fall! I've been in your shoes (currently having a hard time accepting the fact that it's been 8 years since I first shopped for a little..#ancient) and I know how exciting and fun it can be! I also know it can be a tad bit overwhelming trying to find cute and clever gift ideas that won't totally break the bank.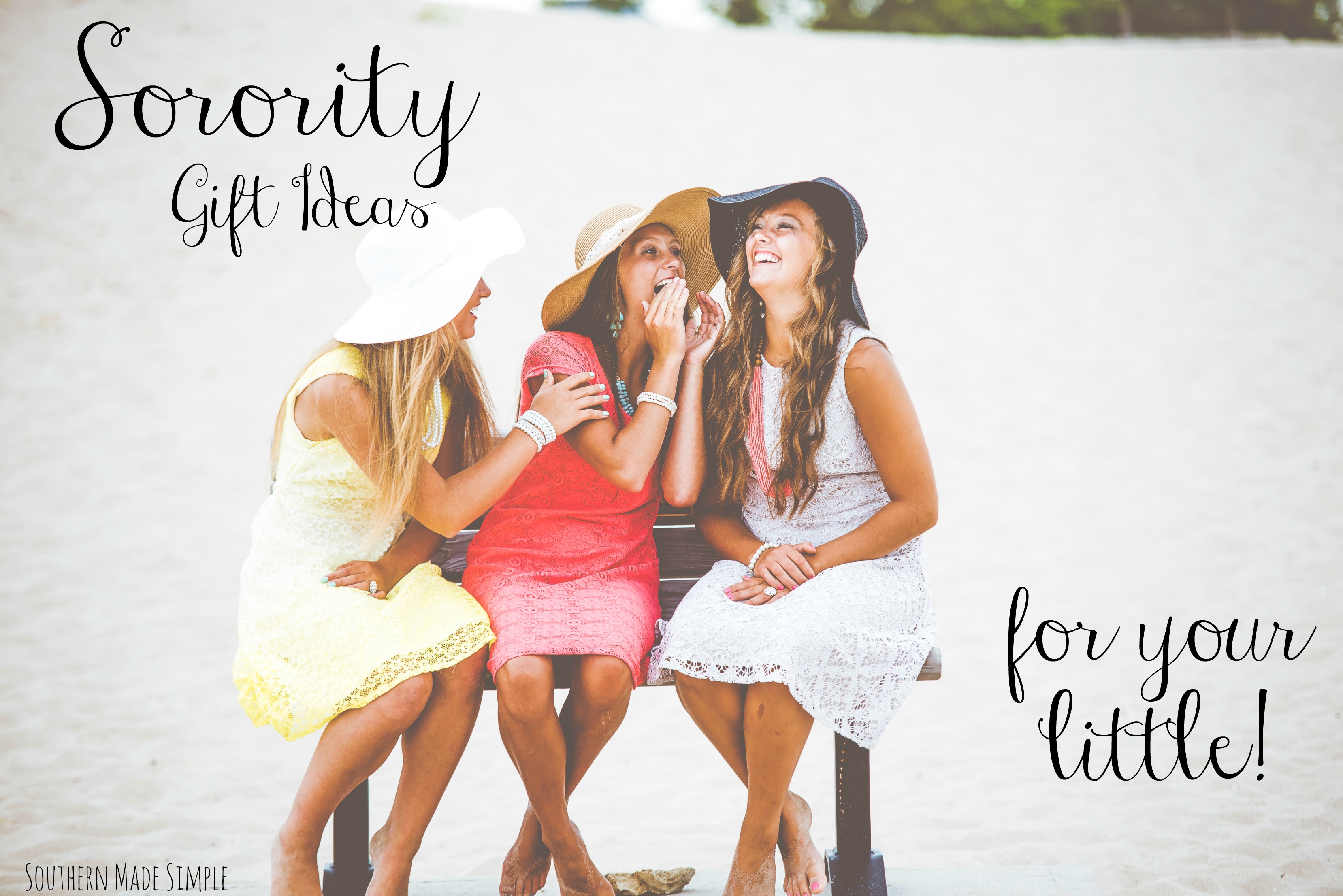 I did a little reminiscing about my college days and the things I included in our Big/Little gift baskets. I pledged to the Iota Kappa chapter of Chi Omega at Troy University in the fall of 2008. A few weeks into the school year, we had our big/little reveals. Over the span of 4 days, each big created a special basket filled with goodies for each day. It was such a special memory of mine receiving all of those amazing and thoughtful gifts, and I could not WAIT to turn around and do the same thing for my own little!
Many of the items listed here are DIY projects, but I've included several links to some cute and inexpensive items to fill your baskets with that your little is sure to love!
Crest
Fresh Flowers
Potted Plant
Coffee/Tea Packets
Favorite Candy
Fresh Baked Treats
Gum/Mints
Favorite Soda
Favorite Snacks/Chips
Magazine
Favorite Movie
Popcorn/Trail Mix
Throw Blanket (You can find inexpensive DIY fleece throw kits at craft stores!)
Bubble Bath/Lotion
Makeup
Office Supplies (Sticky notes, highlighters, note cards, etc.)
3 Ring Binder
Personalized Binder Dividers (Write notes of encouragement for your little to see on each one!)
Stationary
Photo Album (With pictures already included)
Craft Kit (Glitter, Glue, Ribbons, etc.)
Scrapbook Stickers
Thrift Store Figurines
Monograms
Personalized Play List
Do you have another fun and inexpensive gift idea that would be perfect for a sorority big/little reveal? Does/did your sorority have any unique traditions that makes your big/little celebration extra fun? I'd love for you to comment and share all about it!