Affiliate links may be included throughout this post at absolutely no cost to you. All opinions expressed are 100% my own.
After my husband and I get our little one nestled in bed each night, we usually have a time frame of about an hour to get to watch something on TV other than Paw Patrol or some other animated kids show. During those golden moments before our eyes close with the exhaustion of parenthood, we typically tune into one of our favorite shows that airs on the Discovery Channel.
Earlier this week, I finally saw a promo ad for Shark Week, and it totally sparked the idea for this roundup of jaw-fully sweet shark inspired treats! Discovery Channel announced that Shark Week will kick off on Sunday, July 22nd with special programming featuring those ferociously FINtastic creatures. By the way, here's a countdown for you if you're a mega fan and can't wait for the fun to begin!

Honestly, I don't get too involved in the hype of Shark Week.  I've seen my fair share of sharks swimming super close to the shore, and they really freak me out. BUT! I do know that a lot of people are fascinated and excited by them, which is why shark week always gets a lot of hype during the summer months. I even know a few people that throw watch parties to catch up on programming specials during shark week! Besides, if someone is whipping up some of these shark-inspired snacks, I can totally get down with tuning in to Shark Week! 😉
If you're getting pumped about Shark Week and are planning on celebrating it's arrival, here are a few fun and creative sweet treats to bite into this summer – all made by some pretty fabulous blogging creatives!

Shark Lollipops – Natural Beach Living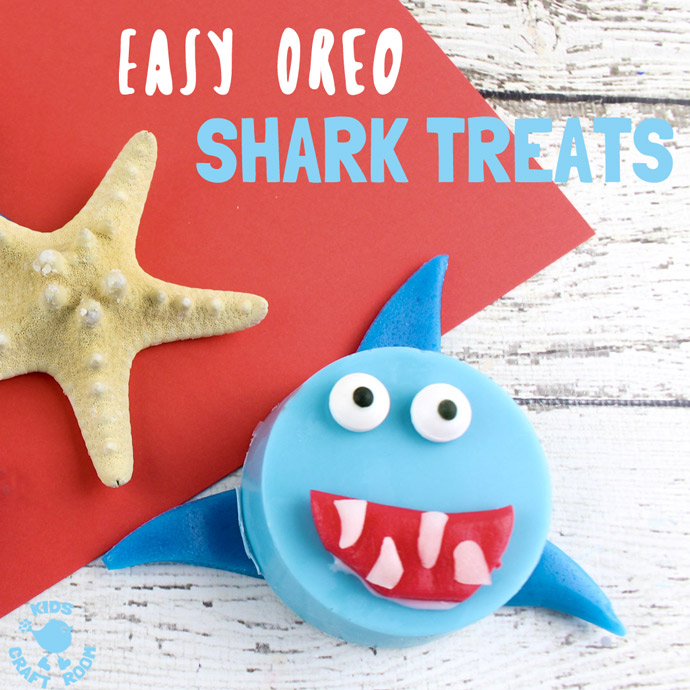 Easy Oreo Shark Treats – Kids Craft Room
Shark Chocolate Bark Candy – Sandy Toes and Popsicles
Shark Infested Water – Simplistically Living
Marshmallow Shark Pops – The Decorated Cookie
Shark Frenzy Ice Cream – A Night Owl Blog
Shark Gummy Kabobs – Totally The Bomb
Shark Fin Cupcakes – Tammilee Tips
Shark Snack Cups – Mommy's Fabulous Finds
Shark Popsicles – All For The Boys
Shark Tooth Party Snack – Kara Carrero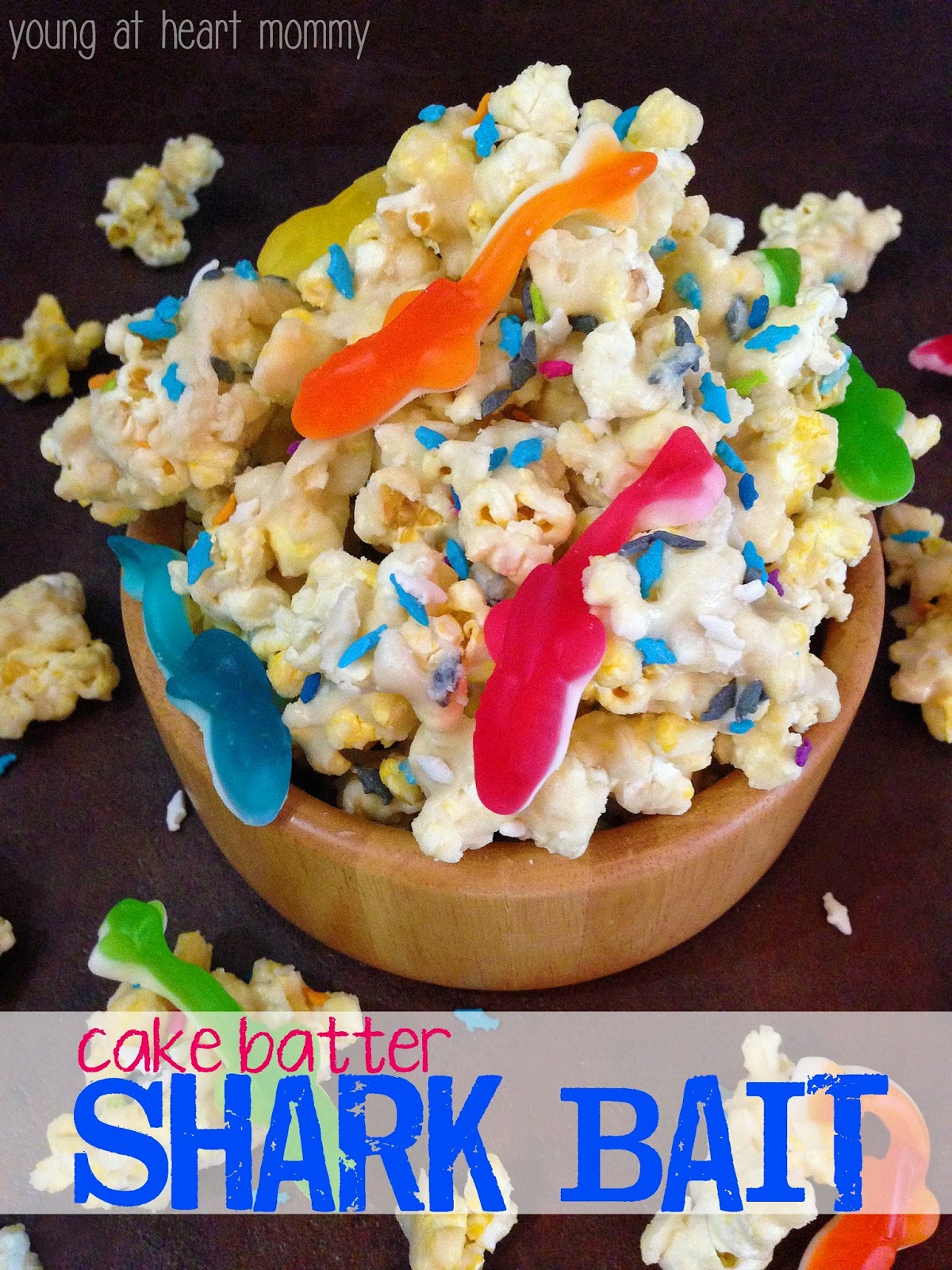 Cake Batter Shark Bait – Young At Heart Mommy
Seafoam Shark Jello Cups – A Few Short Cuts
Shark Bite Cupcakes – Cupcakes and Cashmere
Shark Cupcakes – Beauty and the Beard
Shark Watermelon Fruit Display – Pipsy Party
Are you a Shark Week mega fan? Does the Jaws soundtrack run through your mind when you think about the moment Discovery Channel starts airing it's shark-tastic programming? Are you hosting a Shark Week viewing party? If so, these treats are definitely for you! If you have another fun idea, please share! I'm all about fun snacks to celebrate a special occasion with!
Don't forget: Tune in to Discovery Channel on July 22nd to catch the first Shark Week program!