These patriotic ice cream cone cups are a great way to add a little sweetness to your Fourth of July celebration!
How does your family celebrate the 4th of July? Do you pull out the grill and throw a rack of ribs on? Do you crank the handle on that old-fashioned ice cream churn and indulge in a little summertime sweetness in the late afternoon? Just like most Americans, my family loves to celebrate our nation's independence and freedoms with our favorite foods – and sweets are definitely included in the mix!
If you're looking for a quick and easy treat to make for your friends and family this year, these Patriotic Ice Cream Cones are just what you've been looking for! They're ready in minutes, and you can fill them with fresh fruit, ice cream, or whatever tickles your fancy!

Just place some white chocolate chip morsels or vanilla almond bark in a microwave safe bowl and microwave in 20 second intervals, being sure to stir each time to prevent scorching. Dip the end of a sugar cone into the chocolate and swirl around to make a nice and even coating around the rim.
While the chocolate is still wet, add a few sprinkles around the rim and set out on a plate or on wax paper to air dry. Once they're done, fill them with fruit or ice cream!
I had a few fresh strawberries and blueberries in my fridge, so I filled up these sugar cones and handed one to my toddler when she woke up from her afternoon nap yesterday. She was SO excited to dig into those plump strawberries, and was even more thrilled by the sprinkles!
If you've got a little chocolate left over, you can easily make these easy patriotic sugar wafers linked below, too!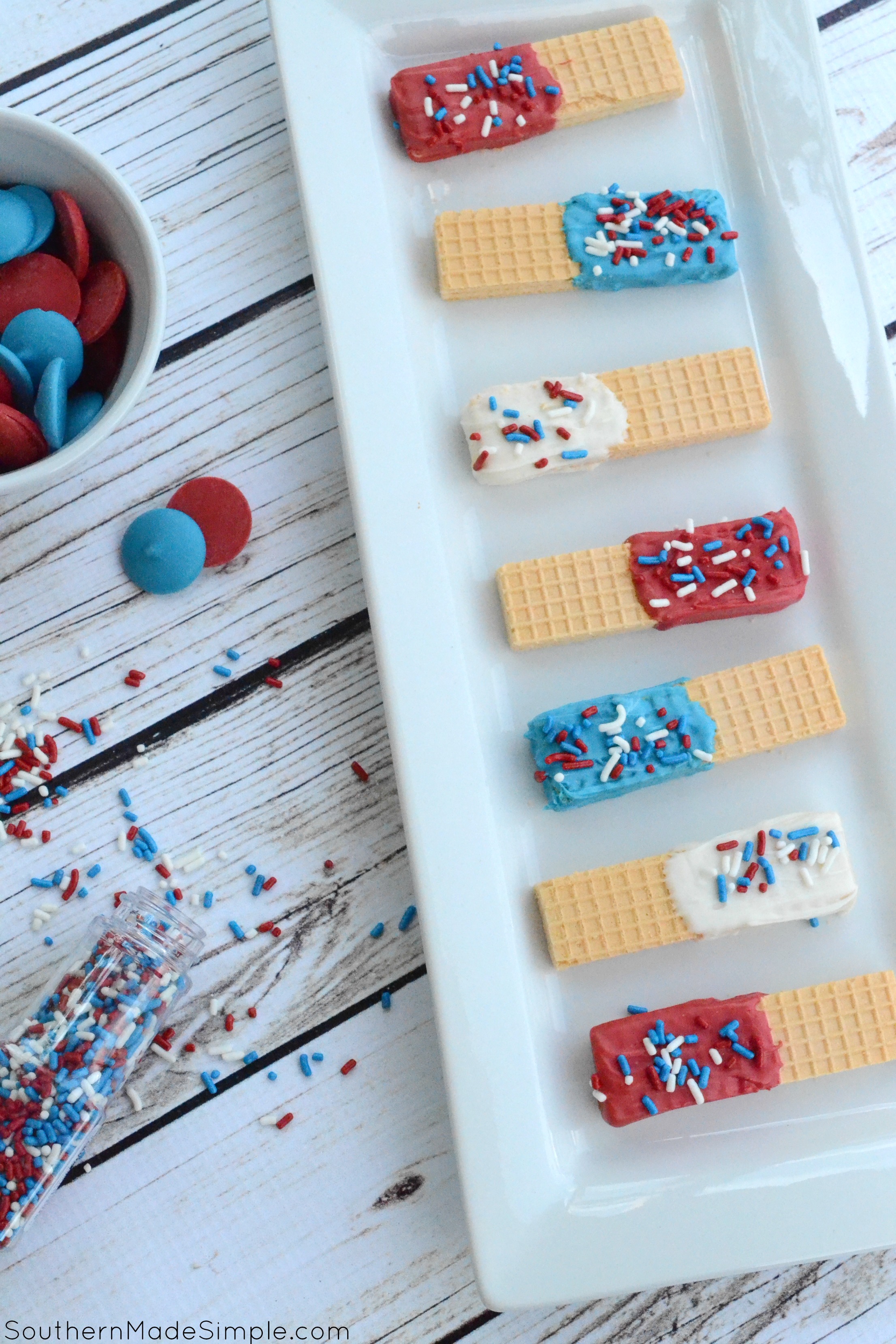 How will you be celebrating Independence Day this year? Do you have a fun patriotic recipe you'd like to share? Leave a comment below and share the love!