This shop has been compensated by Collective Bias, Inc. and its advertiser. All opinions are mine alone. #LoveWhatsReal #CollectiveBias
As we approach the month of February, Valentine's Day has definitely been on the brain in our household! It's easy to throw Valentine's Day into the "commercial holiday" category, but I think it's wonderful to have a whole day dedicated to celebrating love! In fact, I unapologetically start decking our halls with sparkly reds, pinks and all things heart-shaped as soon as the Christmas decorations come down.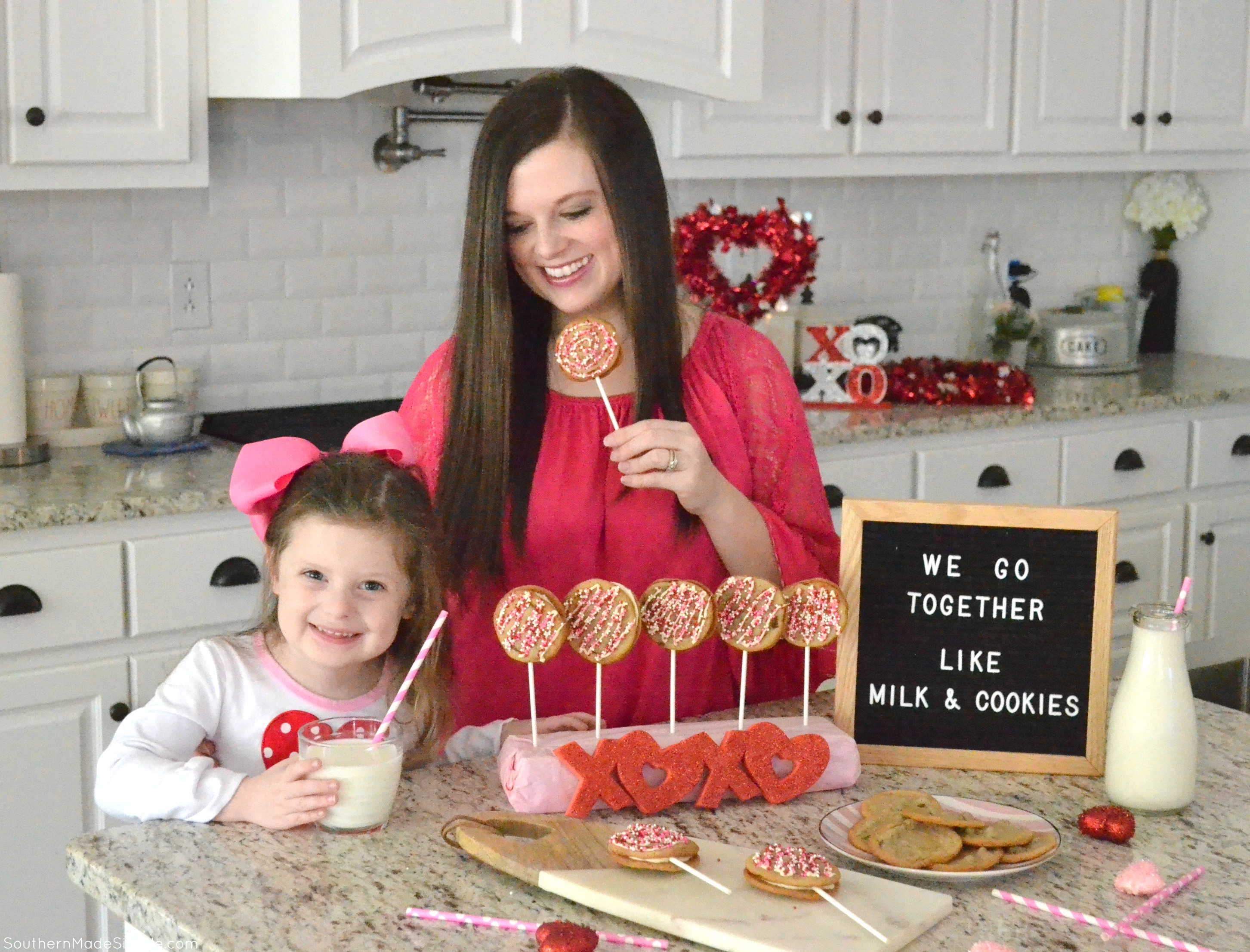 I have very fond memories of Valentine's Day growing up, and perhaps that is why I hold on to this holiday so dearly. In elementary school, I remember my teachers having Valentine's Day parties for the classroom. We'd decorate shoe boxes with heart shaped stickers and each bring a boxed set of Valentine's cards and homemade cookies and desserts to share with one another. It was always fun receiving cartoon character Valentines from friends, but perhaps the best part of each party was when the teacher would lay out a paper towel on our desks and serve the refreshments. My eyes would swell with excitement when she placed those cookies on my desk and filled my cup with ice cold milk!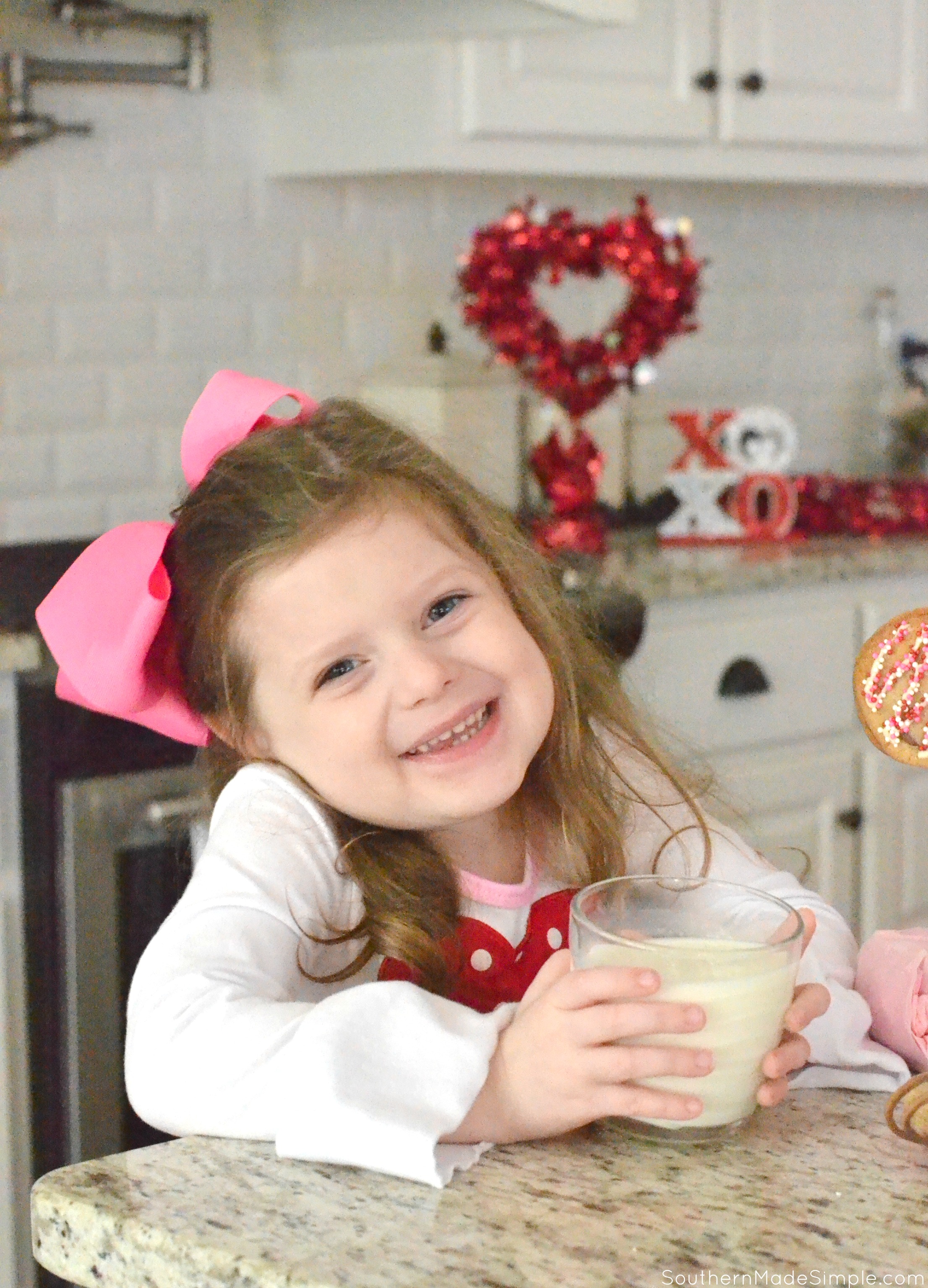 So it really comes as no surprise to me that I get such an urge to celebrate Valentine's Day by baking cookies and drinking milk with my oldest daughter. I can only hope that she grows to associate the holiday with spending precious moments in the kitchen with her mom, making cookies for friends and sipping on milk to wash it all down with. She gets her love for whole milk very honestly, might I add. Milk was my biggest pregnancy craving during both of my pregnancies, and I love that it gives kids nutrients they need to grow strong! Each 8 oz serving of milk is a great source of 3 important nutrients in a child's diet: calcium, vitamin D and potassium. It's also a natural source of high-quality protein, so we make sure to include a full serving of milk a day so we can grow big and strong!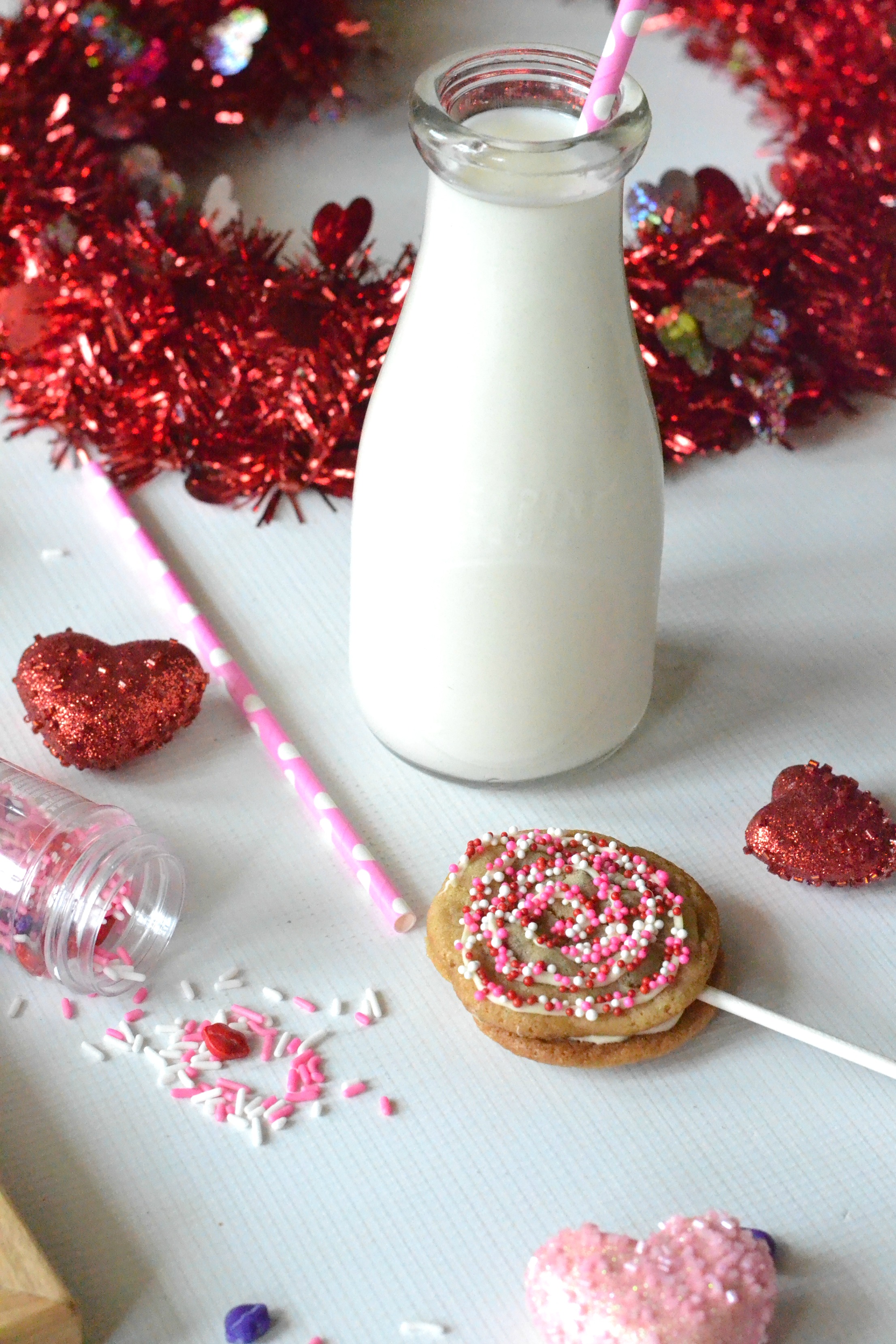 Have you ever stopped to think about how many of your memories are connected to a cold glass of milk before? For me, it seems like milk always has a way of creeping into some of my very favorite moments in life. In fact, a new artificial intelligence-fueled image recognition study found that milk was one of the most shared foods on Instagram, concluding that 1 out of every 4 posts included milk! We are certainly not alone in our love for milk, and what better way to enjoy a glass of milk than with freshly baked cookies?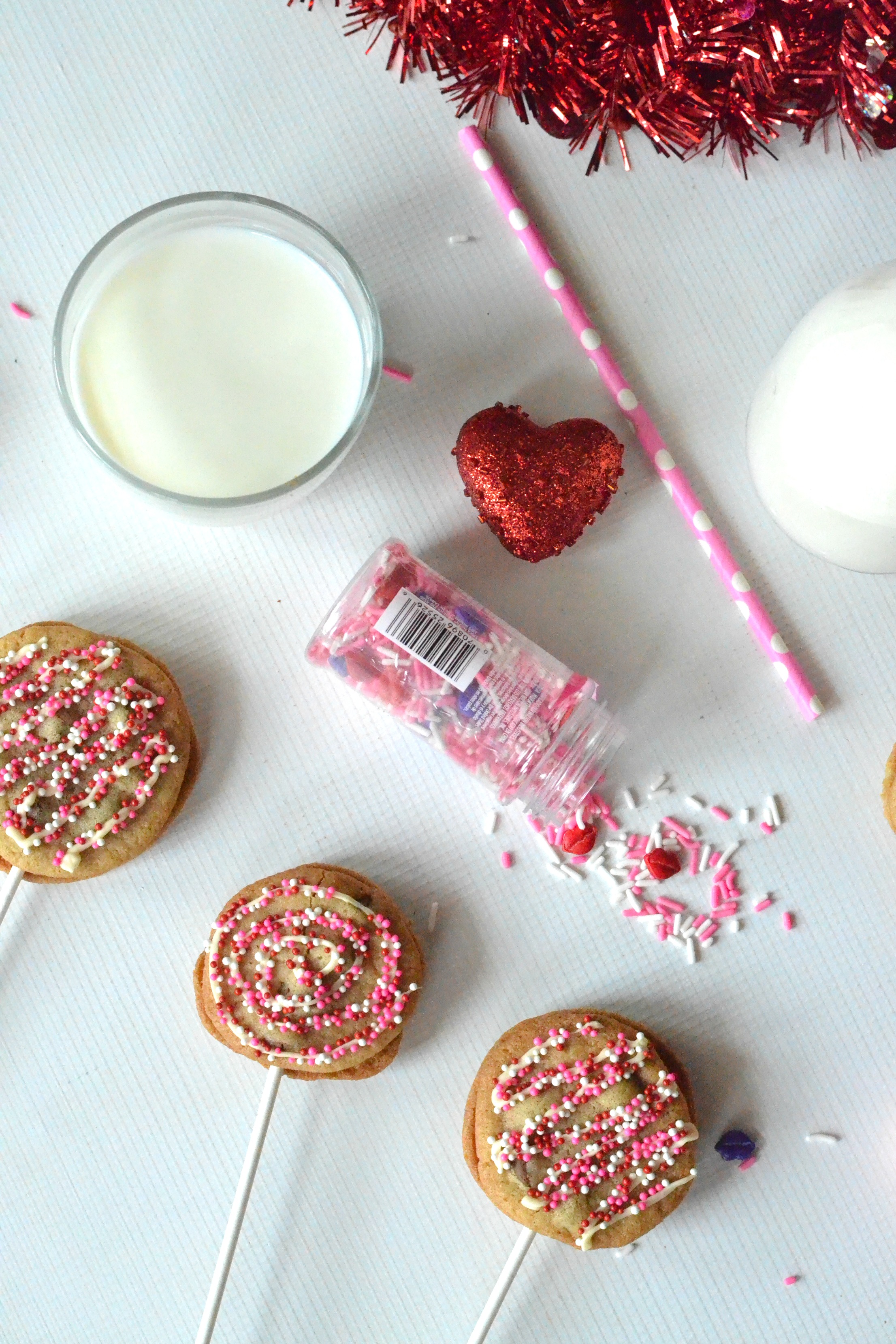 I've been holding onto my chocolate chip cookie recipe for quite some time, but sometimes I like to do things to revamp it a bit to make it extra fun for my daughter and her friends. Transforming traditional chocolate chip cookies into chocolate chip cookie pops is something I've always wanted to try, and after a few test rounds I finally perfected a way to make them perfectly delicious AND able to stand up to dunking in a cold glass of milk without falling apart!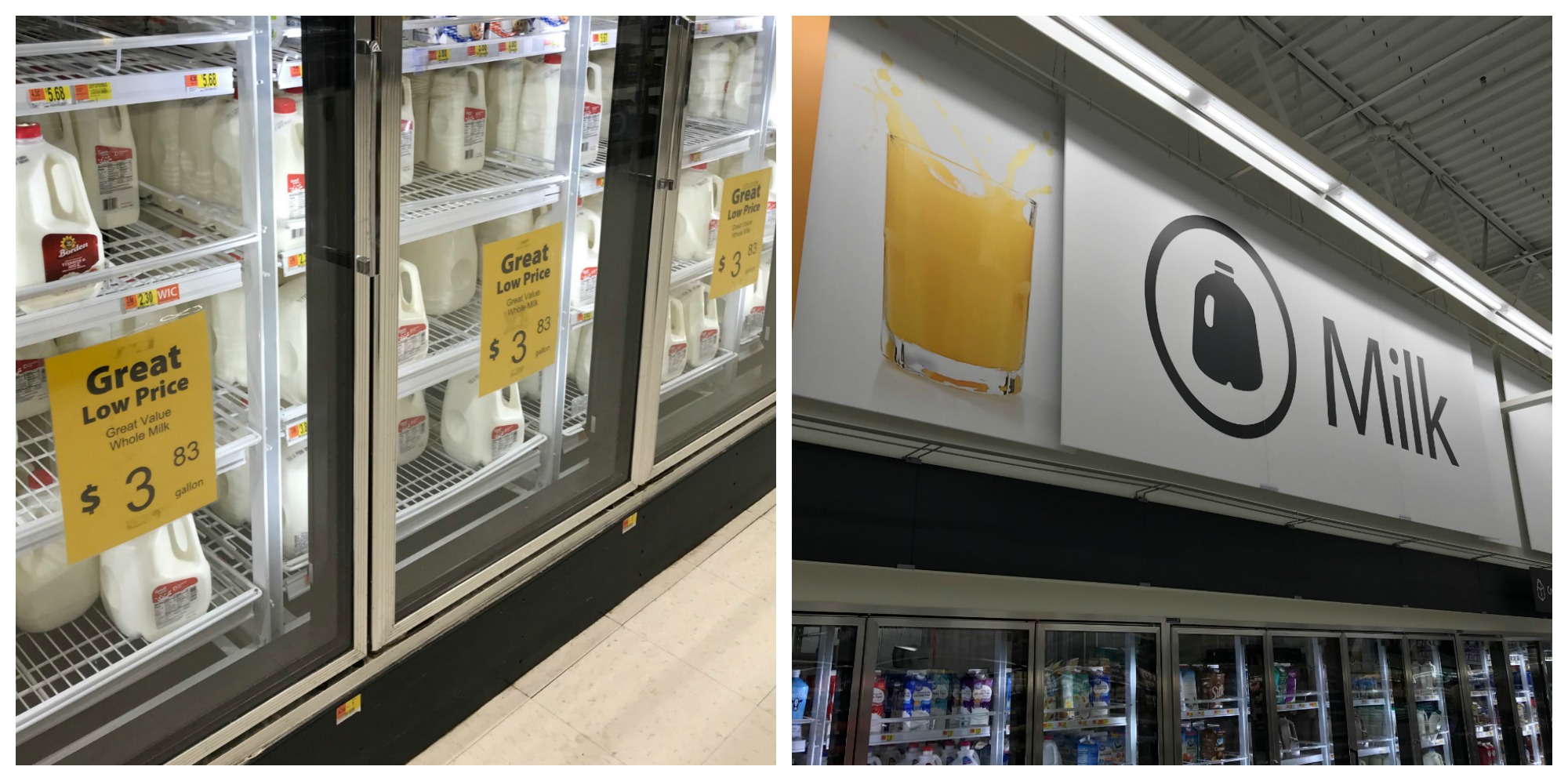 I headed out to my local Walmart to pick up a few things I needed to make our cookie pops, and my first stop was to stock up on a few gallons of milk. We go through milk like crazy in our house, so the milk cases are always our first stop when grocery shopping! I also stocked up on cookie making essentials, such as butter, flour, sugar, chocolate chips and sprinkles.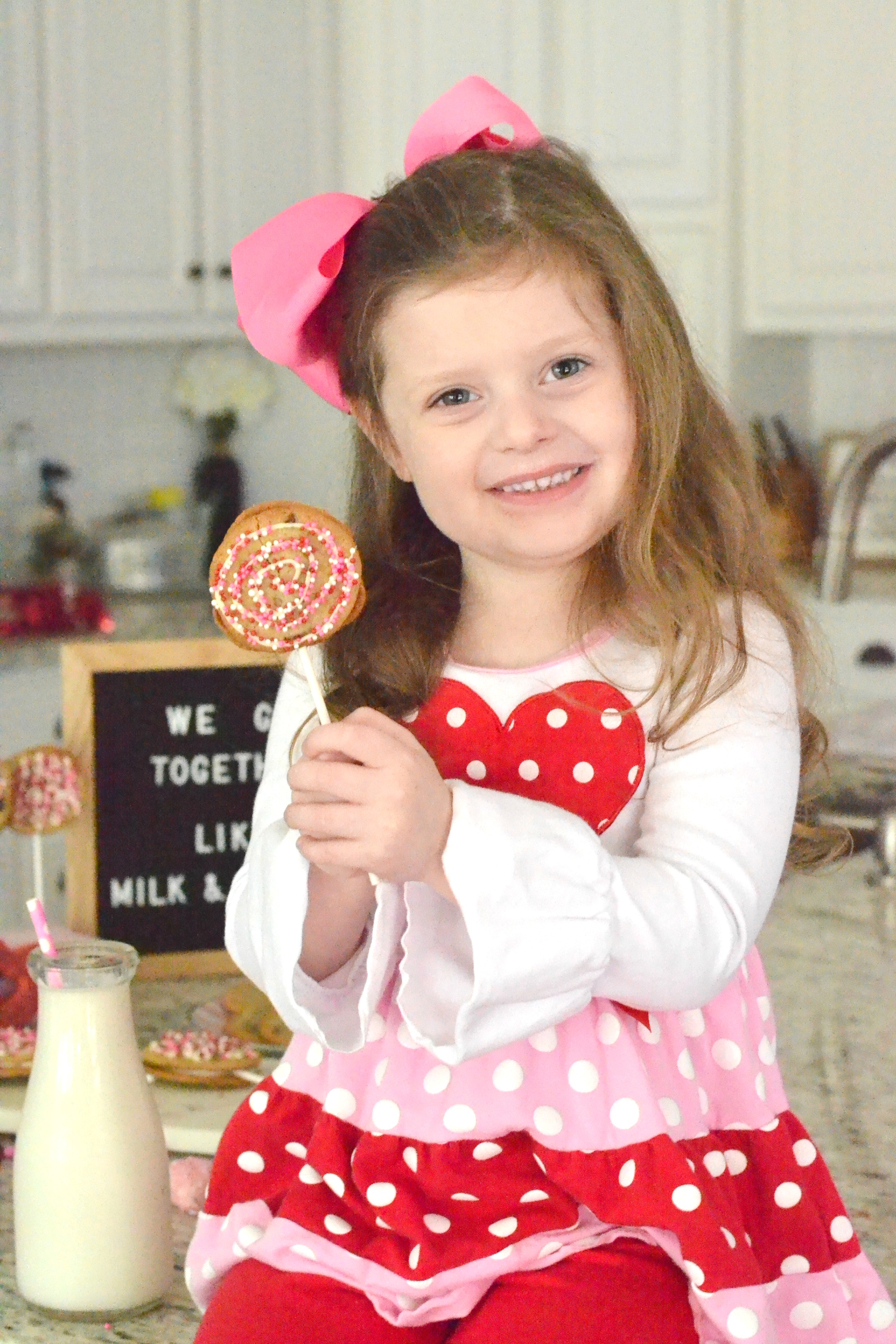 Here's a free printable copy of how to whip up these fun little cookie pops!
DIY Chocolate Chip Cookie Pops
Ingredients
2

sticks

salted butter

1 1/4

cup

brown sugar

1/2

cup

white sugar

1

large egg

1

egg yolk

1

tsp

vanilla extract

2

cups

AP flour

1

tsp

baking soda

1

tsp

salt

1

cup

semi-sweet morsel chocolate chips

1/2

package

white almond bark

large lollipop sticks

sprinkles

optional
Instructions
Cut butter into small sections and microwave in 20 second intervals until melted

In a large bowl, combine both sugars. Add in melted butter, egg, egg yolk and vanilla. Combine until smooth.

In a separate bowl, combine flour and baking soda and stir about half of the flour mixture into the butter and sugar mixture. Continue to slowly add the remaining flour until well combined.

Add in chocolate chips. The dough will be thick, so don't be afraid to use your hands to get those chocolate chips in there!

Allow dough to rest in the refrigerator for at least 1 hour

Preheat oven to 325 F

Line a baking sheet with parchment paper

Roll a small amount of dough into a ball in the palm of your hand. These cookies will spread a good bit when baking, so generously space them and make sure the ball is small! Roughly an inch or less

Bake the cookies for 10 minutes. Remove and allow to cool completely on the pan

Note: If the cookies don't have round edges like you want, NOW is the time to use your finger or the edge of a spoon and shape them back up while they're still hot! Be careful not to burn yourself, though!

Once the cookies have cooled completely, match cookies in pairs with other cookies that are roughly the same shape

Melt almond bark according to package instructions

Using a spoon, put a dab of almond bark on the back of a cookie, followed by a lollipop stick and sandwich the other cookie on top while chocolate is still wet

Allow to sit until the chocolate has hardened completely

Use remaining almond bark to drizzle on top of cookies and add sprinkles

Serve with 8oz or more of cold milk and you've got yourself a super sweet treat!

Recipe yields about 24 cookies, or 12 cookie pops
---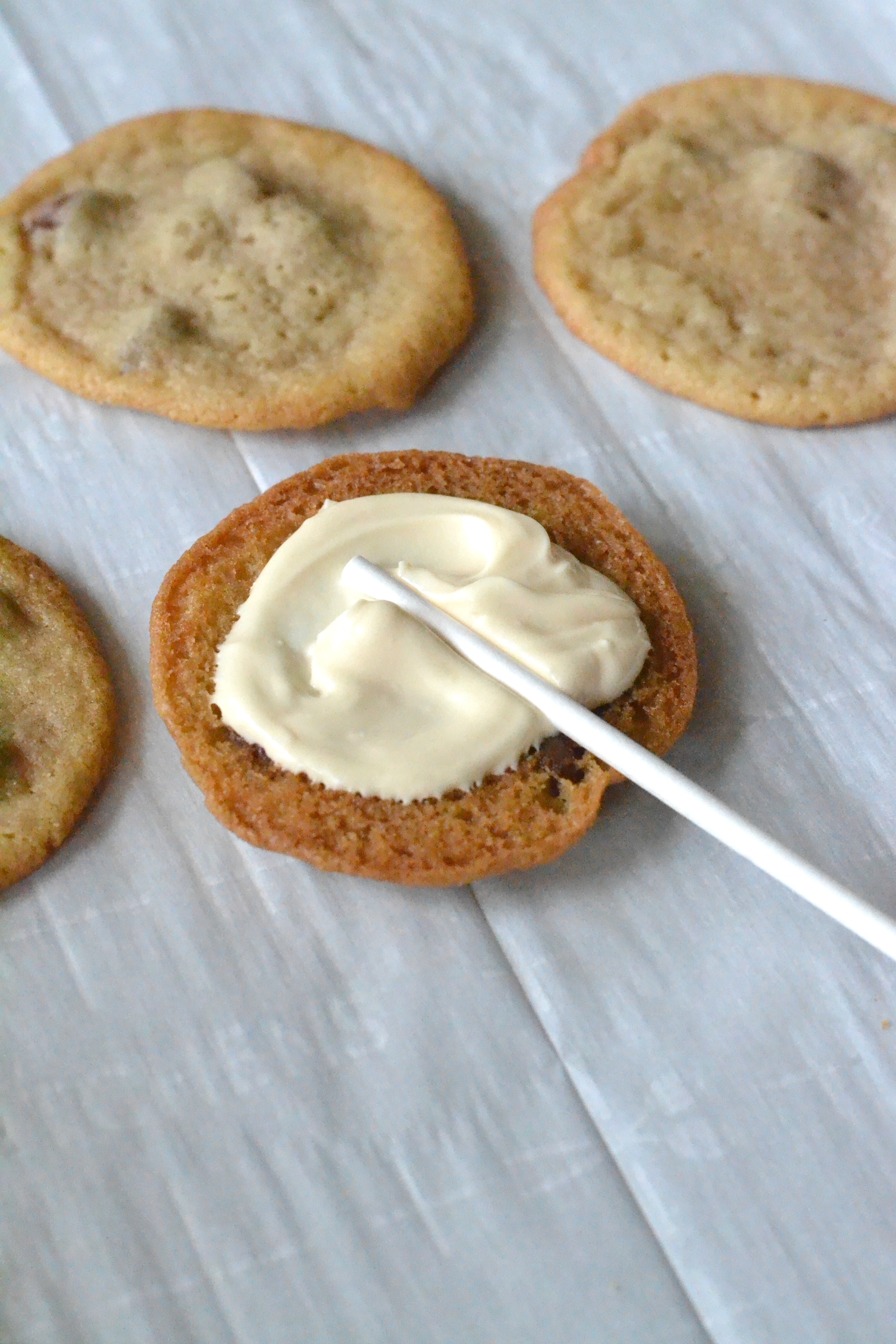 Instead of opting for traditional cookie icing, I wanted these cookie pops to be able to withstand little hands dunking them in a glass of milk. Baking the lollipop sticks into the cookie didn't provide enough support to be able to hold the weight of the cookie, so I chose to use almond bark to hold the stick in place. This makes these cookie pops perfect for dunking in 8 oz of milk (and the extra chocolate in the center makes these cookies even yummier!) We had a little bit of almond bark left over, so we scooped it into a zipper bag and trimmed the end off to make a makeshift piping bag. I let my toddler draw designs on the cookies and add sprinkles. This make the cookie baking process extra fun!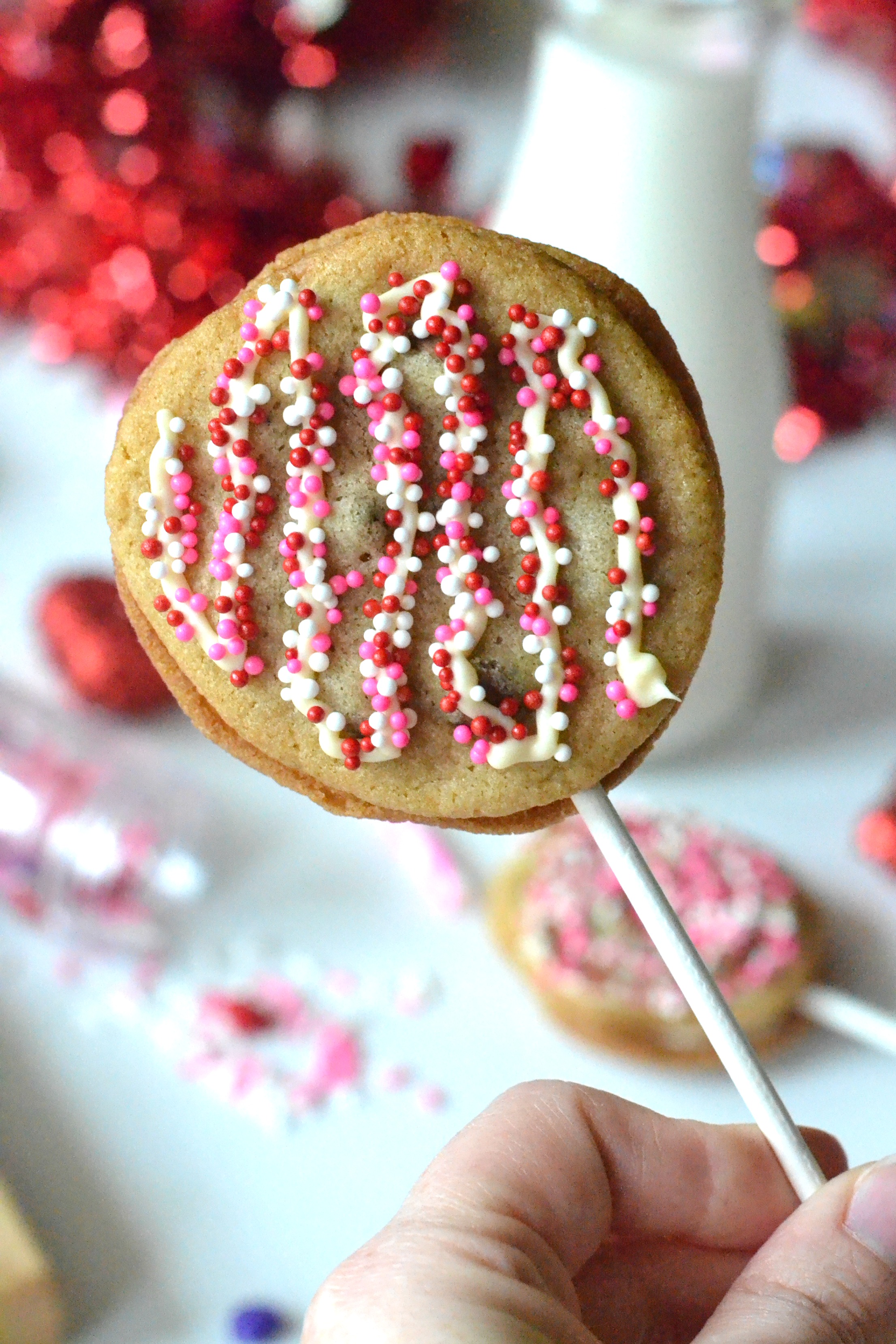 Sweepstakes Alert:
Want a chance to win a year's worth of free milk? You're in the right place! From January 22nd until February 28th, 2019, you can enter for a chance to win a year's worth of milk in the Love What's Real Sweepstakes! Here's how to enter:
Post a photo on Instagram showcasing your "Love What's Real" milk moment, making sure to add in the hashtags #LoveWhatsReal and #Sweepstakes. Don't forget to make sure your image includes milk! No purchase necessary. Sweepstakes ends on 2/28/19. Click here for official rules.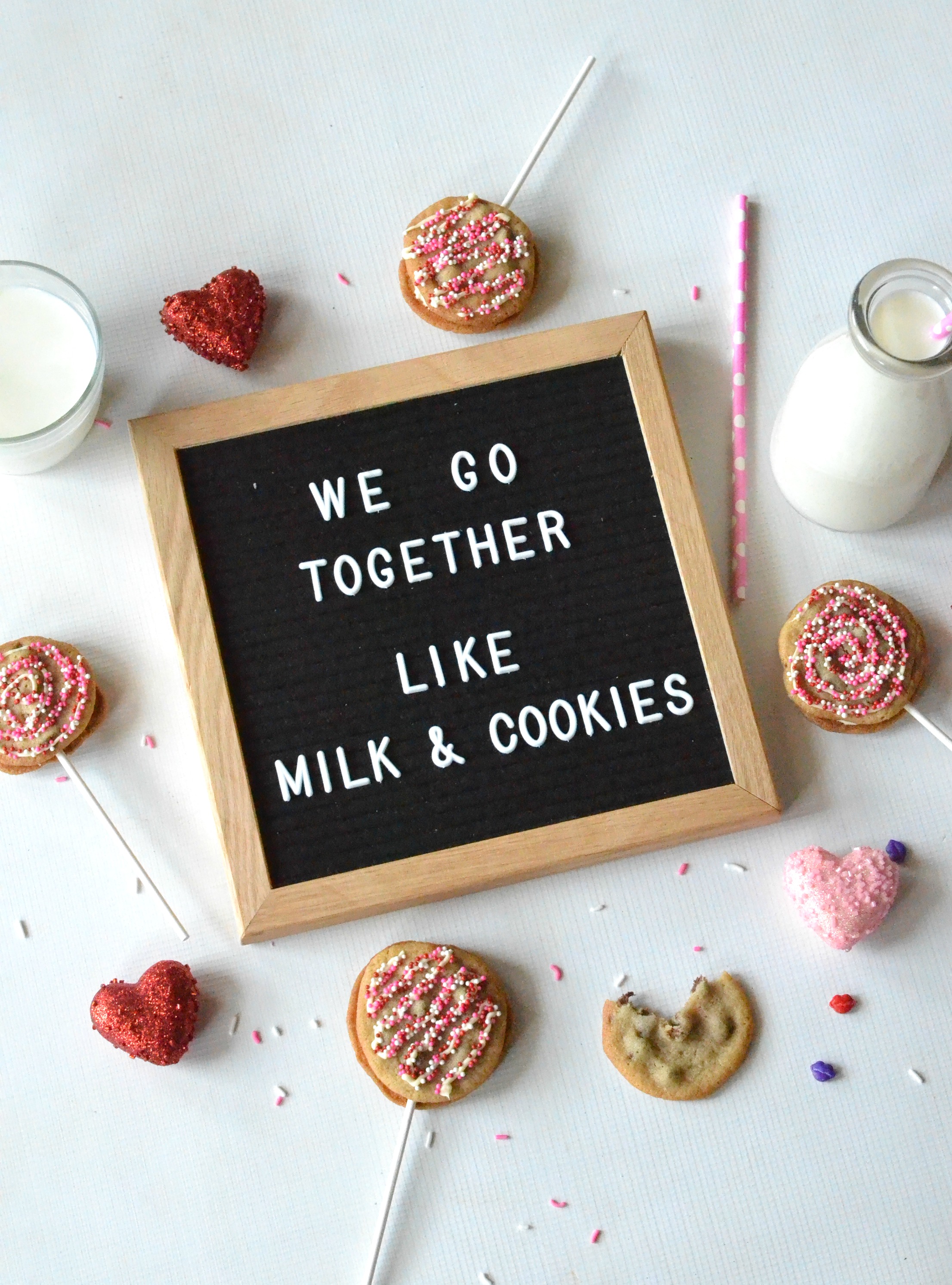 What special moments or memories do you have that connect you to enjoying a cold glass of milk? Do you love to dunk your chocolate chip cookies in milk just like we do? Will you be baking homemade sweets and treats to enjoy with your Valentine this year? Leave a comment below and share the love!