Affiliate links may be included throughout this post at absolutely no cost to you. All opinions expressed are completely my own.
The month of May is quickly approaching, and thousands of seniors across the nation are getting ready to turn their tassels and walk across a stage to reap the reward of their years of hard work and dedication at their graduation ceremony! Whether it's graduation from college, high school, or the sweet little ones celebrating their kindergarten or preschool graduation, they all deserve a very special treat to help them celebrate the next major milestone in their lives!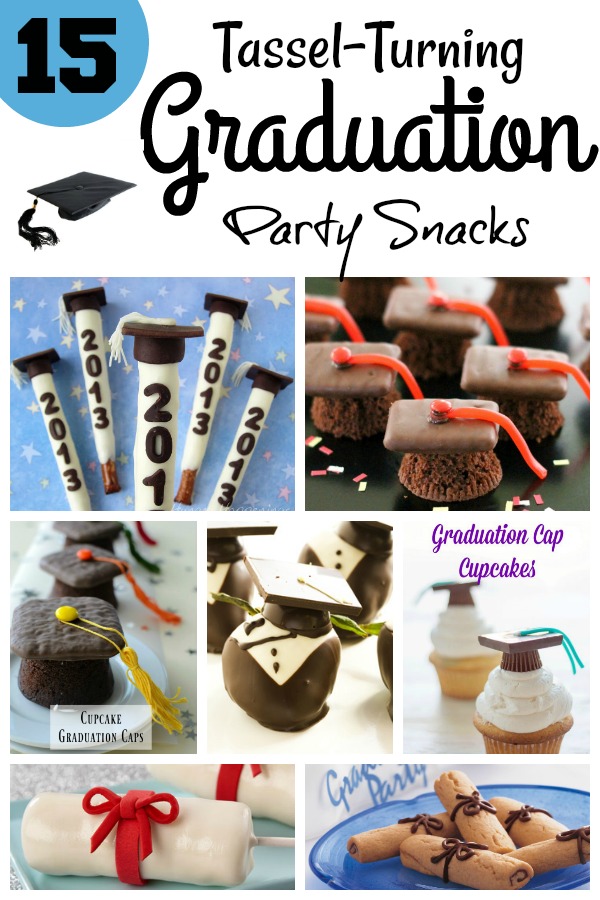 As a reward for their efforts, why not whip them up some of these super cute graduation themed snacks for their celebratory parties? Grads and non-grads alike will be licking their lips over all of these sweet confections, and they're all made by some pretty fabulous bloggers with step-by-step tutorials on how to make them! Here is just a sampling of a few of my favorite finds across the web. If you see one that's worthy of a tassel-turn, make sure you swing by that blogger's page and show them a little love!
Cupcake Graduation Caps – My Recipe Confessions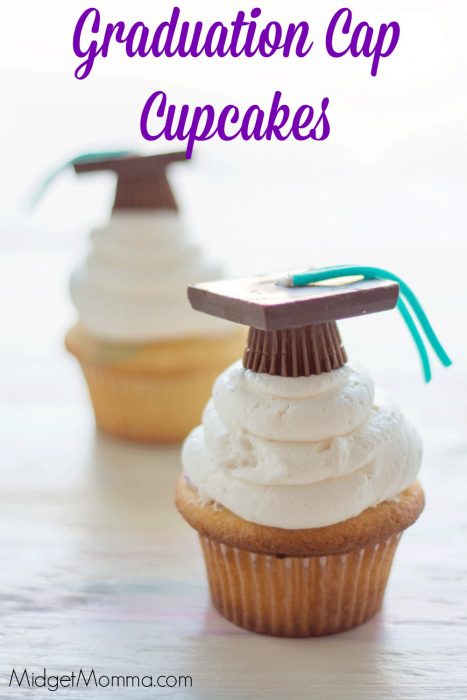 Graduation Cap Cupcakes – Midget Momma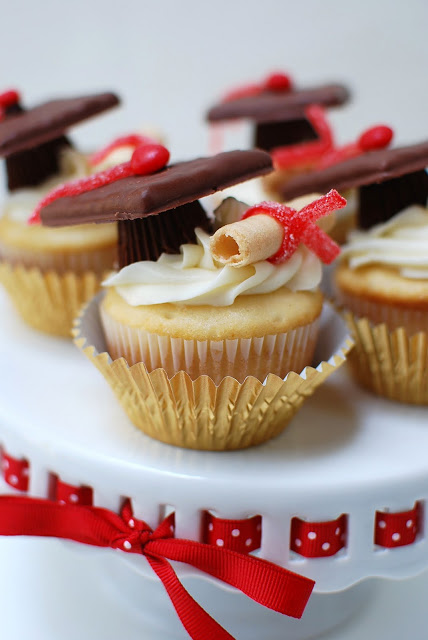 Graduation Cap and Diploma Cupcakes – Anna & Blue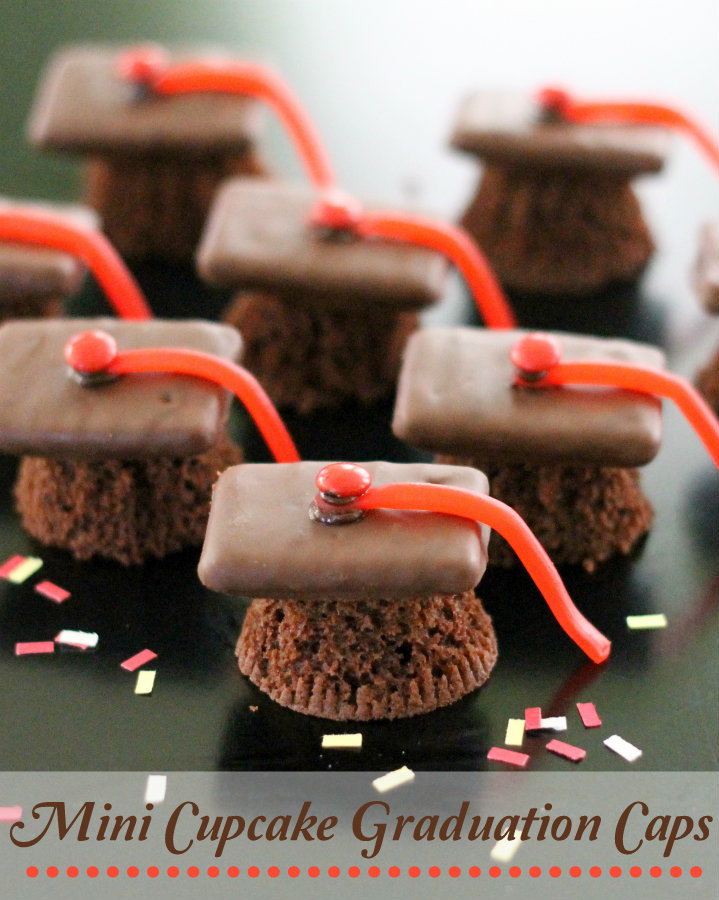 Mini Graduation Cap Cupcakes – Lil Luna
Chocolate Covered Graduation Strawberries – Punch Bowl
Marshmallow Graduates – Candiquik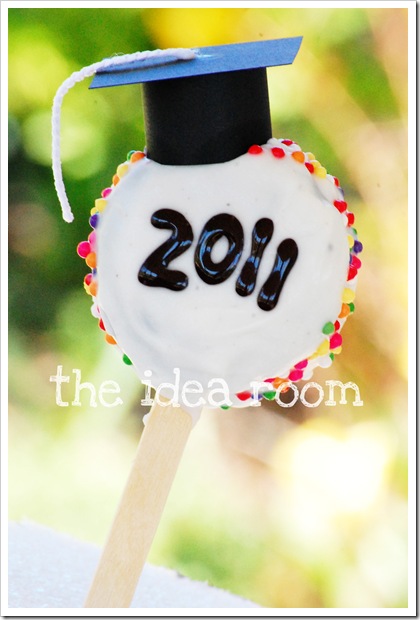 Graduation Oreo Treat Pops – The Idea Room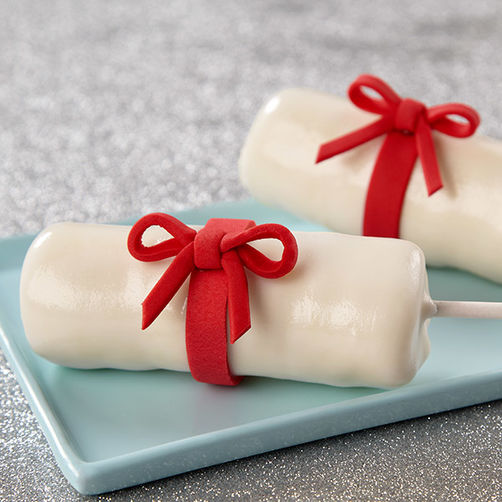 Chocolate Dipped Marshmallow Diploma Pops – Wilton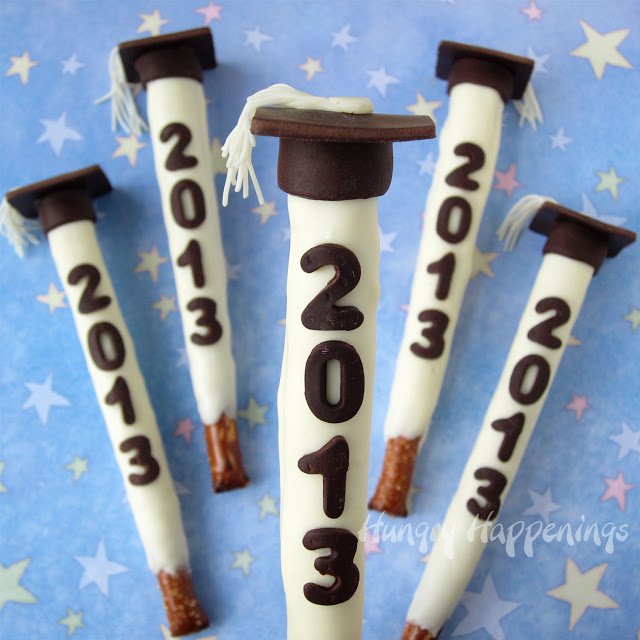 Graduation Pretzel Pops – Hungry Happenings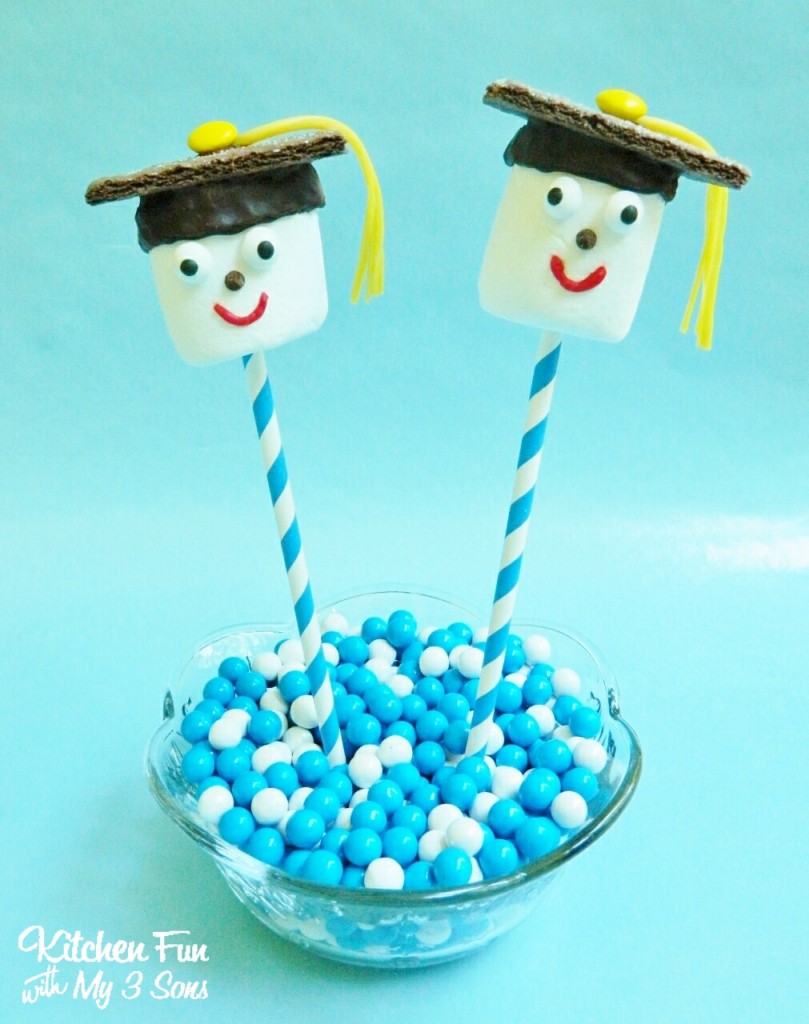 Graduation S'more Pops – Kitchen Fun With My 3 Sons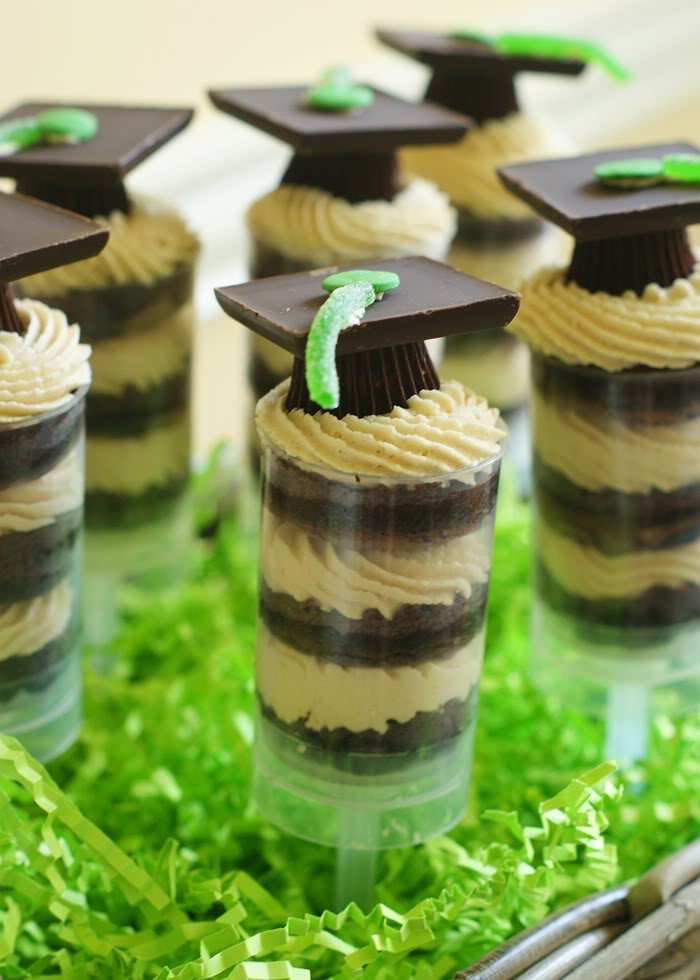 Peanut Butter Graduation Push Pops – Bake Eat 350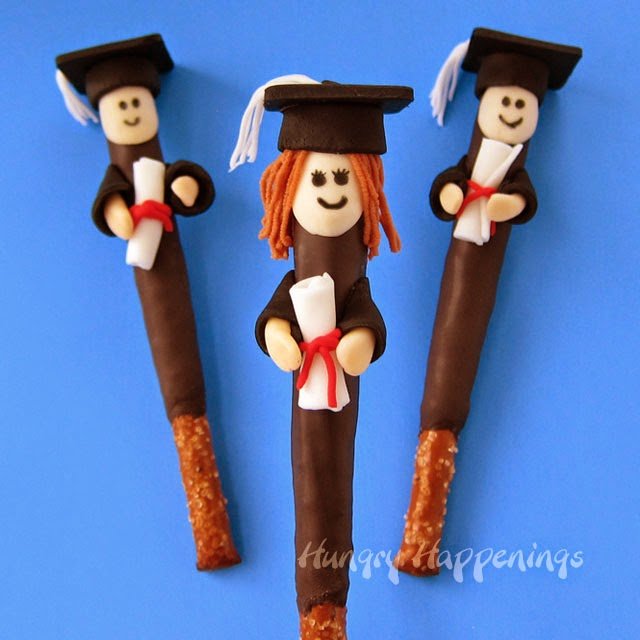 Chocolate Dipped Pretzel Graduates – Hungry Happenings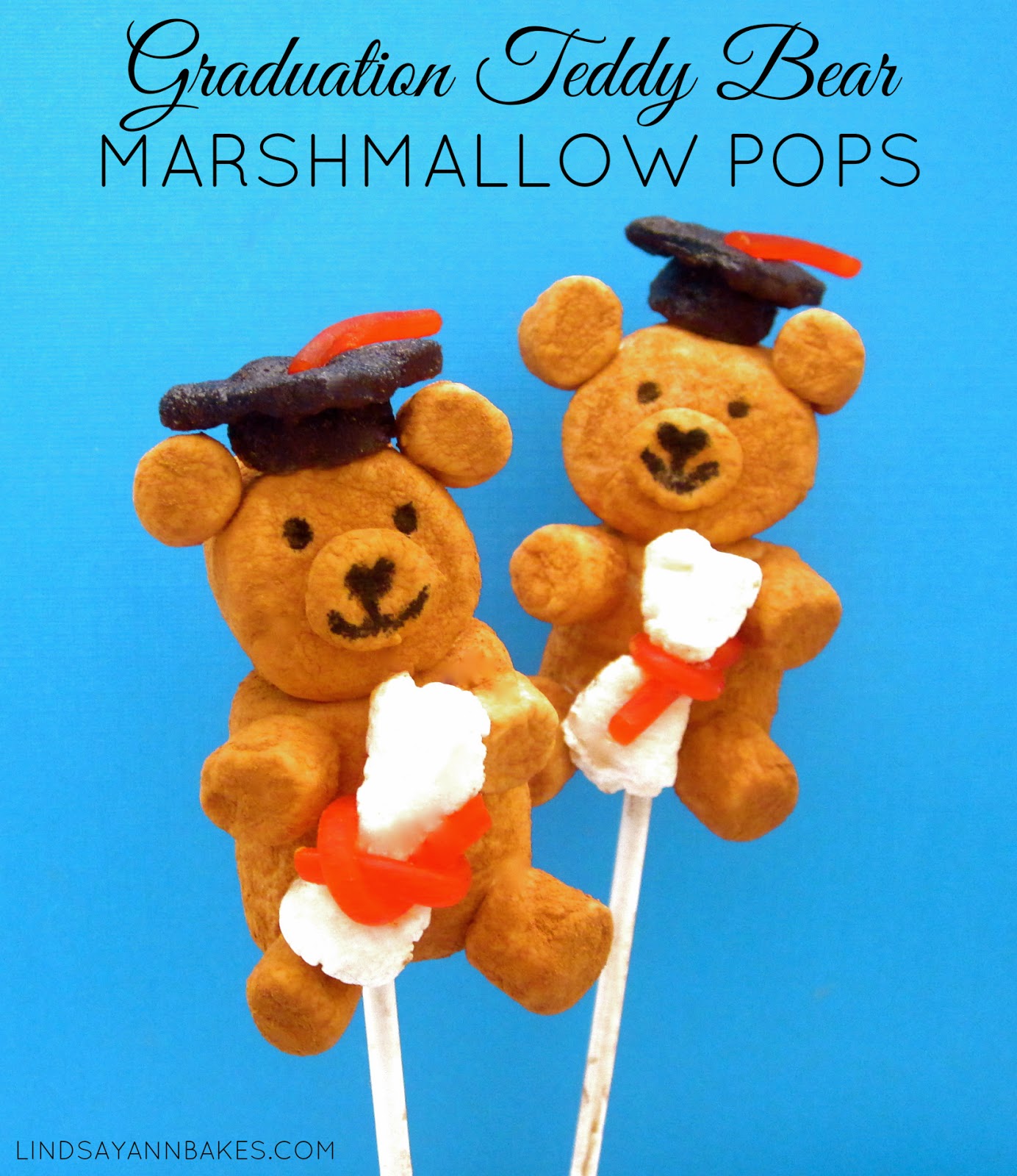 Graduation Teddy Bear Marshmallow Pops – Lindsay Ann Bakes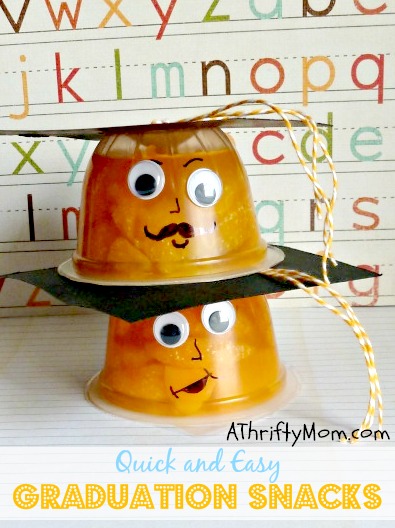 Graduation Fruit Snack Cups – A Thrifty Mom 
Diploma Cookies – Betty Crocker
Do you have a graduate in your live that would love one of these sweet treats? What milestone are they celebrating in life, and which treat will you be making to celebrate? Leave a comment below and share the love!