This post was sponsored by SwimWays as part of an Ambassador Program for Influence Central and all opinions expressed in my post are my own.
Have you ever been so hot that you were certain you could just melt onto the floor if you stood still long enough? I've been feeling the heat a lot here lately. In fact, earlier this morning when I stepped out onto my front porch, I encountered a wall of heat and humidity that hit me square in the face like a ton of bricks – so much so that it literally made me gasp with extreme displeasure over these offensive temperatures. I mean, it should NOT already be in the mid 80's before I finish my morning cup of coffee, am I right? (Way to be rude, Mother Nature!)
Even though I always have a hard time acclimating to the heat, summer truly wouldn't be summer if it wasn't hot outside, and it's a whole lot easier to not complain about the heat when you get to take a dip in a pool of cool refreshing water!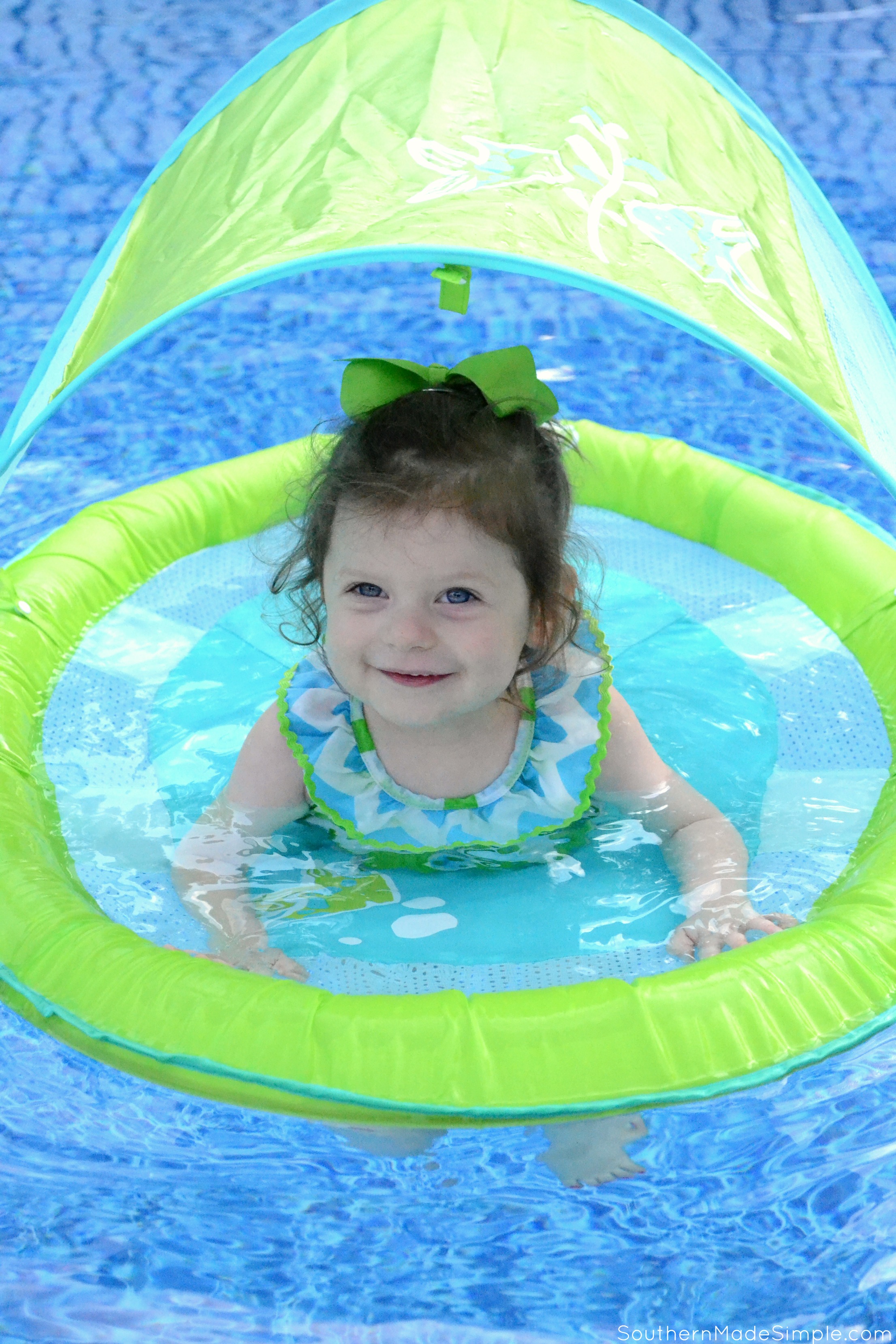 …