This is a sponsored post written by me on behalf of Tyson Foods, Inc. All opinions are entirely my own.
When my daughter started out on solid foods at just 6 months old, I went out of my way to see to it that all of the purees she tried were filled with nothing but good and real ingredients. Quite frankly, I made the majority of her baby food myself, because the semi-control freak inside me wanted to know exactly what my baby was consuming at all times. I also wanted to make sure she was getting a well-rounded selection of foods to try, in hopes that as she became older, she would learn to love all sorts of foods and not become a picky eater in her toddler years.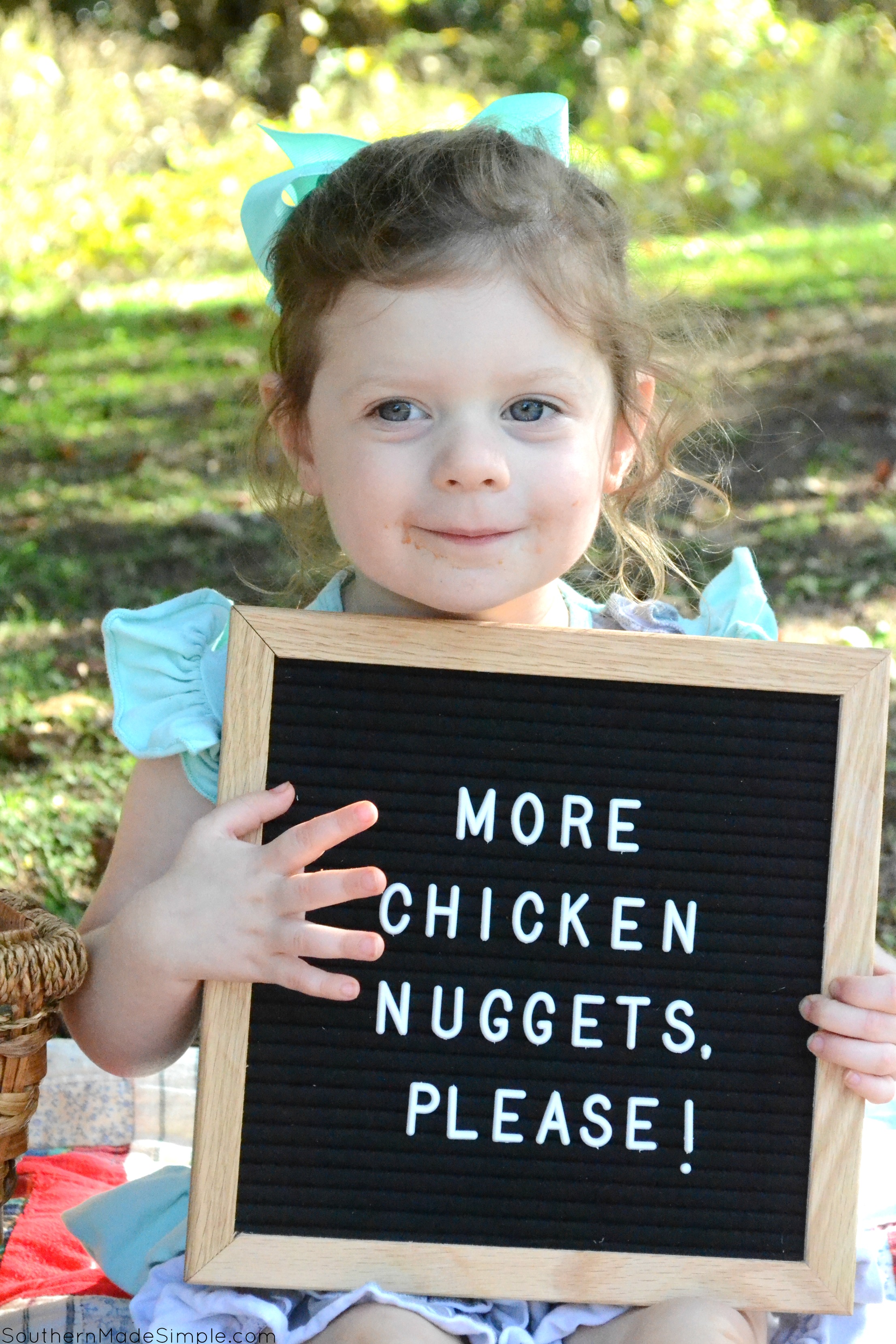 First lesson learned: I'm hilarious. Second lesson learned: Despite my best efforts, I can't make my child like something if they really don't. Sure, I still offer her a well rounded selection of snacks throughout the day for her to munch on, but when it's all said and done, my vivacious (and very opinionated) little two year old wants one thing, and one thing only: chicken nuggets. 
Since my toddler is all about that "nug life," I made it my personal mission to set out and find a product that I can feel good about serving her on a regular basis. If she's going to be persistent about eating chicken nuggets nearly every day, I'm going to be persistent about them being high quality, wholesome and free from artificial ingredients.
During my most recent shopping trip at Publix, I made a pitstop by the frozen food aisle to look for specially marked packages of Tyson® chicken products marked with the "No Antibiotics Ever" seal. Tyson chicken products are made with a long-standing dedication to quality, and because their products are 100% all natural (no artificial ingredients and minimally processed) I can feel good about not only serving their chicken to my daughter, but to my whole entire family. The people who make Tyson chicken products have a strong heritage, raising chickens since 1935. This is a brand I trust for my family! Learn about their heritage in the video below!

And now that specially marked Tyson chicken packages are made with no antibiotics ever, I have no problem at all keeping the chicken nuggets coming! My daughter gets downright giddy when she sees me pull out the red Tyson chicken nuggets bag from the freezer, and she often sees to it that I fix myself a plate and partake in the nugget festivities with her, too!
Seeing my daughter laugh and giggle while eating her food makes my heart so happy. Even though she's proven herself to be quite the picky eater, I'm learning to not stress so much about what my daughter is eating, or if she's eating enough. I've got peace of mind knowing that her very favorite food is wholesome and keeps her smiling from ear to ear, and that makes for a major #momwin in my book!
While I'm a pretty big fan of chicken nuggets myself, my husband and I are partial to Tyson crispy chicken strips. They're a delicious and convenient dinner option for us, and knowing that they're also made with no antibiotics ever makes them a #1 pick for us!
Next time you're out grocery shopping, make sure you fill your shopping cart with the good stuff! Look for the "No Antibiotics Ever" seal on specially marked packages of Tyson chicken nuggets, chicken strips, Any'tizers® snacks and drumsticks!
Do you have a chicken nugget lover on your hands? Are you currently on the hunt for a wholesome and all natural product to serve your family? Make the switch to Tyson chicken raised with no antibiotics ever and feel good about the food you eat!