Peanut Butter Corn Flake Candy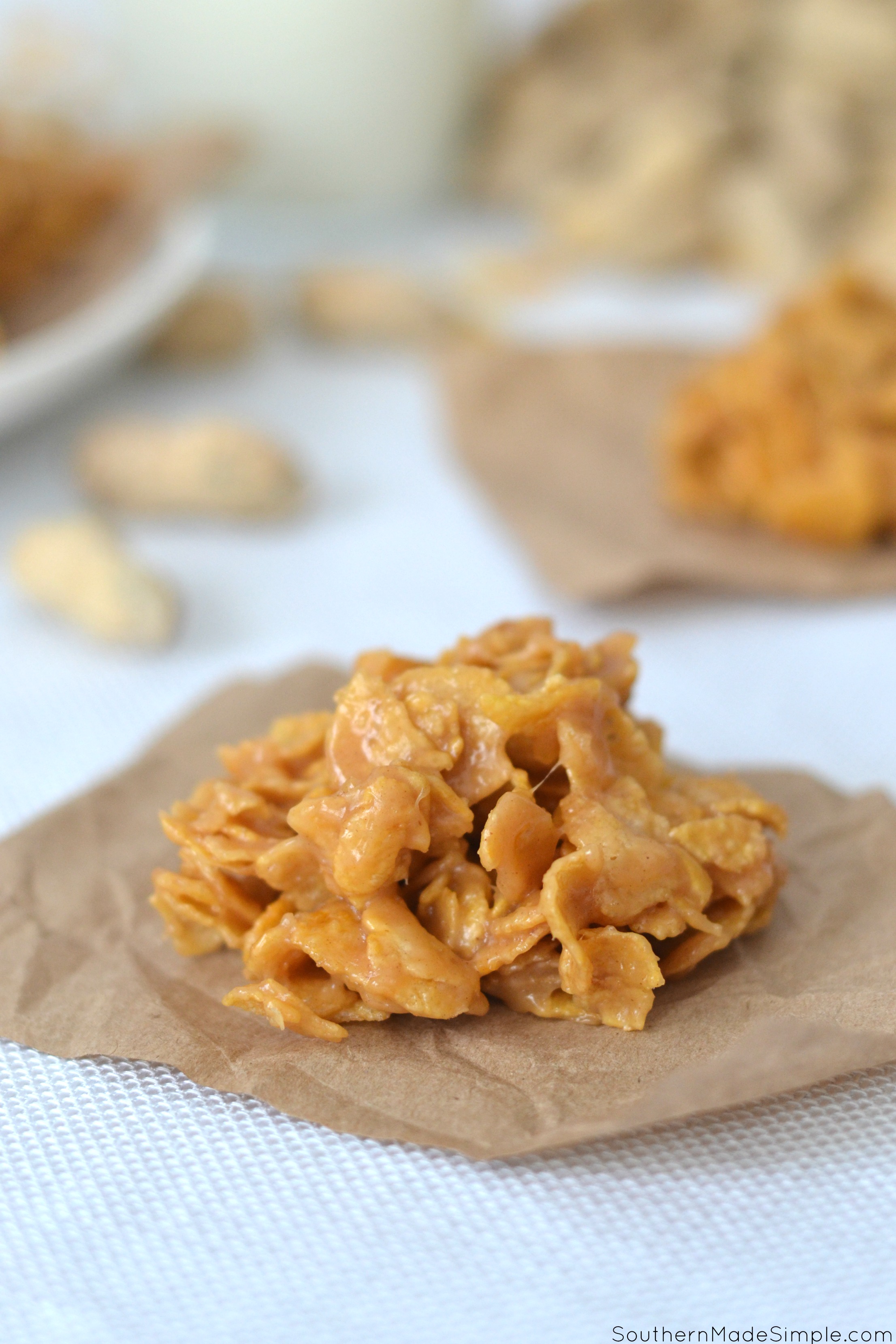 Author:
Southern Made Simple
1 cup light corn syrup
1 cup white granulated sugar
1 cup peanut butter (I prefer creamy, but crunchy is great, too!)
1 tsp vanilla extract
6 cups corn flake cereal
Wax paper
Line counter with large section of wax paper
In a large and deep pot, combine corn syrup, sugar and peanut butter and cook over medium heat until the center begins to boil, stirring constantly so sugar doesn't scorch.
As soon as mixture begins to boil, remove from heat and add in vanilla and corn clakes
Stir until cereal is thoroughly coated
Spoon corn flake mixture into dollops onto wax paper immediately, as mixture will quickly harden as it cools
Allow candies to cool down on wax paper for about 30 minutes before consuming
Enjoy!
Recipe by
Southern Made Simple
at https://www.southernmadesimple.com/peanut-butter-corn-flake-candy/