I received product in exchange for my honest review. All opinions expressed are 100% my own. I only promote what I truly love!
I'm no stranger to the cloth diapering world. Before having my first child over 3 years ago, I spent countless hours researching and educating myself on the how's and what's of modern cloth diapering. I wanted to have a game plan from the moment I put the first diaper on my baby, and I have always been a firm believer in trying multiple brands and styles of diapers for your baby to determine what will be the best fit not only for your baby, but for the parent/caregiver as well.
After giving myself a month after our first was born to adjust to life with a baby, I added cloth diapering into the mix and never looked back! I cloth diapered her from 1 month until she was completely potty trained, and now that our little Laken is with us, I quickly jumped right back into the cloth diapering game with a slightly different approach. Adding another child into the mix means my hands are twice as full as they were the first time, so as I started to bring the cloth diapers out of storage, I strategically picked the diapers that were the easiest to use for me personally.
While my previous diaper stash mostly consisted of pocket-style diapers with a few AI2's, I've grown to prefer the ease of an AI2 over other types, and have slowly destashed my pocket diapers and have moved to a snap-in insert system. Luckily, I was recently introduced to Bebeboo Diapers – a small business ran by a beautiful hard working mother who is passionate about cloth and the difference it can make in our world. She sent over one of their AI2 diapers for us to try out, and it has been an absolute perfect addition to our diaper stash.
Out of all of the cloth diapers I've ever used, Bebeboo diapers are, hands down, the softest diapers I have personally ever felt. The inside material feels so luxurious, and the 5 layer bamboo insert that snaps in (and can even be used inside a pocket layer) is so soft and absorbent. So many pocket style diapers use thin microfiber inserts, which cannot be used against a baby's skin. Bebeboo has baby in mind 100%, and the materials used to make the diaper are high quality, durable and perfect for baby!
And can we talk about how sweet this little print is?! The little mermaid babies make me smile every time I see it, and my 3 year old loves to pick out the "mermaid diaper" as she calls it for her little sister to wear. The rise setting on the diaper can easily be adjusted, and the AI2 one size is intended for babies from 10-35 lbs. Knowing Laken can wear this diaper until she reaches potty training age has me downright giddy!
The AI2 One Size diaper retails for $15.50, and comes in numerous colors and prints. This particular print is called Mercuddles, and this print can also be found in a hanging wet bag as well. Talk about cuteness overload!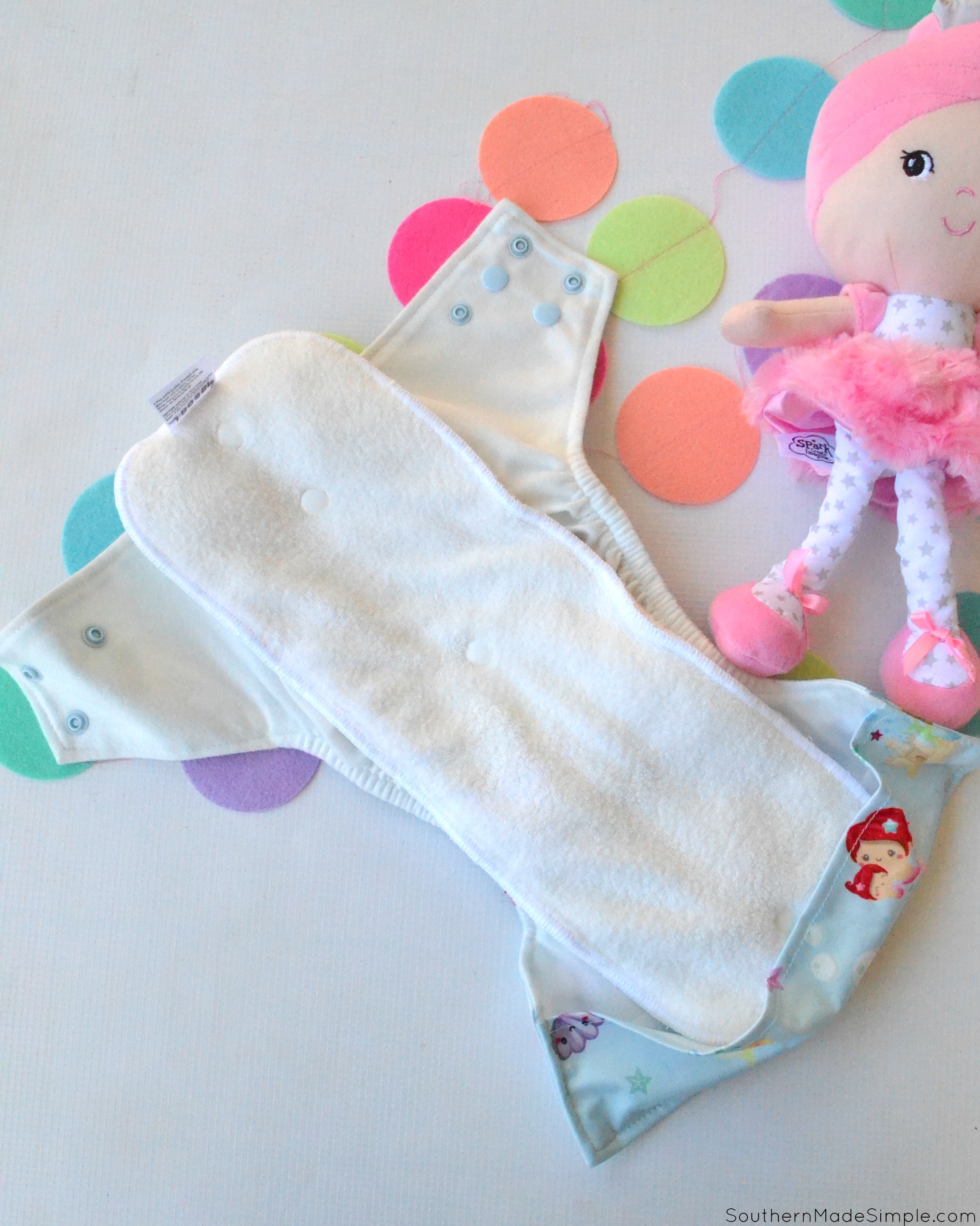 I was also sent this adorable phone grip to show off my love for cloth diapers – which is available to purchase for just $9! Cloth diapering has been a great source of joy for me over the last 3 years, and quality, affordable and adorable products just like the ones available at Bebeboo Diapers are definitely a huge reason why I keep going!
If you're on the hunt for a new cloth diaper to try, or if you're curious about how to start cloth diapering and would like more information, Bebeboo Diapers is a wonderful place to start. They offer a wealth of information on how to get started, and your support of their small business leaves a lasting impression on the cloth diapering world!
Take a look around Bebeboo Diapers and tell me a few things that catch your eye (I've been eyeballing the House Blend AI2 print for a while!) Or, if you're new to cloth diapering and have a few questions, feel free to drop those in the comments below! I'm always happy to share my knowledge of cloth diapering, and I firmly believe that a Bebeboo diaper in your stash would quickly become a favorite!